Russian Support for Vladimir Lenin Peaks Ahead of Bolshevik Revolution Centennial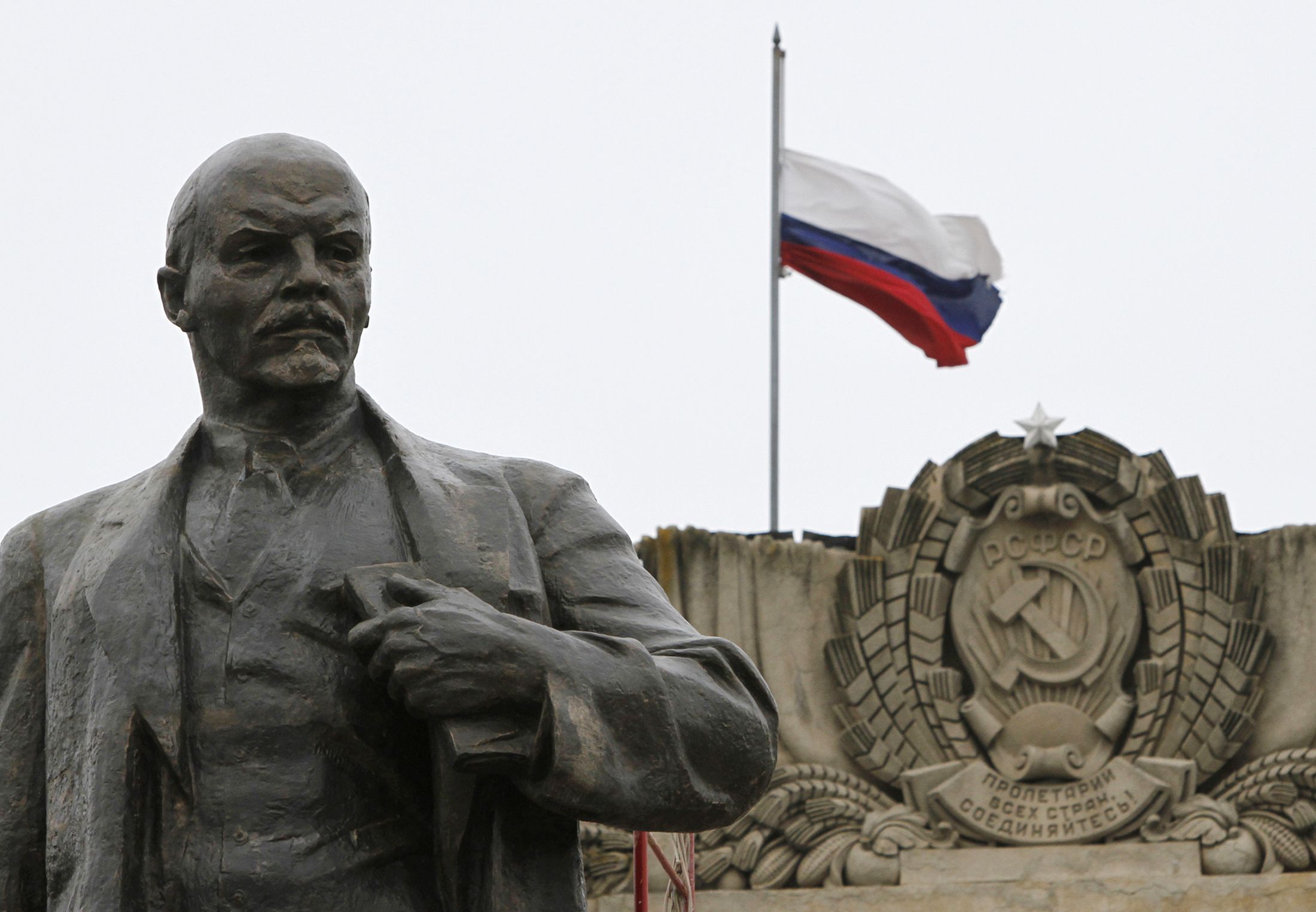 Russian approval of Vladimir Lenin is peaking as the centennial of his rise to power approaches, independent pollster the Levada Center has found.
The majority of Russians (56 percent) view the founder of the Soviet Union's role in history either entirely positively or largely positively—the highest such figure since Levada started running the survey in 2006.
When asked to pick what statements about Lenin were true, Russians largely picked positive ones. Over a quarter (26 percent) felt he would be remembered, though doubted anybody would try to copy him, while 23 percent of Russians believed Lenin set the country on course for progress and justice.
Lenin seized power in the Bolshevik Revolution of November 1917, and historians generally consider his reign to include periods of great repression. He instigated the one-party Communist rule that lasted until the USSR collapsed in 1991.
A large majority of Russians also opposed taking down more of the many monuments to Lenin common across the former Communist world. Many neighboring countries, including Ukraine, have a policy of removing the countless dedications to Lenin and other Soviet icons.
Only 14 percent of respondents in the survey said they agreed with such a policy, while a huge 79 percent took the opposite view.
On the question of what to do with the former leader's body, Russians were more divided. Lenin's embalmed body remains on show in the Red Square in Moscow. However, in Levada's survey, 50 percent of Russians called for him to be buried, though they could not agree on where.
Of that group, 32 percent thought the place for Lenin's grave would be behind the Kremlin's walls, while 26 percent felt St Petersburg's Volkovo cemetery, where his mother and sister are buried, would be a more fitting place. Only 31 percent backed letting Lenin rest in his mausoleum.
The Russian government has made few plans public about how it plans to commemorate the centennial Lenin's Bolshevik Revolution. In December, Russian President Vladimir Putin ordered for officials to prepare a public marking of the events of 1917, though the Kremlin has given few details about how prominent Lenin's role will be in the narrative.
Putin himself has voiced critical views of Lenin in recent years, claiming last year that Lenin's ideological commitments and desire for Communism's global spread lead to "the ruin of the Soviet Union."