13-Year-Old Girl Allegedly Raped by Cop While Trying to Report Rape
A 13-year-old girl from Uttar Pradesh, India, was allegedly raped by a police officer while trying to file a report that she'd been gang-raped.
According to local media, the officer has since been arrested. Additionally, those posted at the station during the time of the alleged incident have been "removed from duty," said NDTV.
In an official complaint to the police, the girl's father claimed that on April 22, his daughter was "lured by four men" and taken to Bhopal—a city in Madhya Pradesh, India—where she was "raped" for four days. The men then dropped her off at a police station in Lalitpur, Uttar Pradesh and fled the scene.
The girl was initially handed over to her aunt; however, she returned the following day to file a report. That is when "the accused official took the girl inside a room in the police station in the presence of her aunt and raped her," stated NDTV.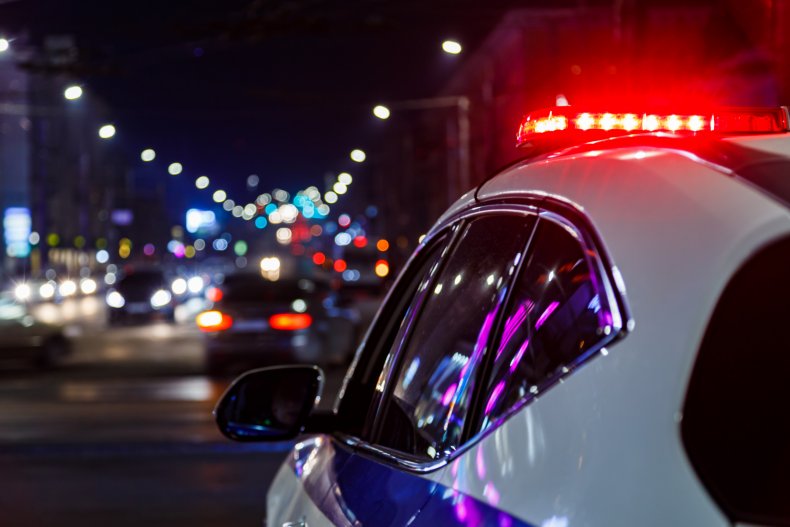 In a statement obtained by the BBC, Lalitpur district police chief Nikhil Pathak said the girl was later brought to his office by a member of the CHILDLINE India Foundation—a non-governmental organization that operates a telephone hotline for children in distress. When the teen told Pathak what had happened to her, he filed a case against the officer.
Data from Statista revealed that Uttar Pradesh reported the second-highest number of rape cases across India in 2020, with 2,769 cases. Further, the state saw a total of 50,000 crimes against women that same year, according to the BBC.
"[Police data] showed that 2,796 women were raped, 9,257 women were kidnapped, 2,302 brides were killed for bringing in insufficient dowries and at least 23 women were doused with acid," stated the BBC. "And according to [the National Family Health Survey], 35 percent of married women in the state had experienced spousal violence."
With these numbers in mind, India Today called Uttar Pradesh one of India's 10 "most dangerous states for women" in 2020.
In a series of tweets on Sunday, senior Congress party leader Priyanka Gandhi Vadra claimed that the law and order reforms necessary for women's safety in Uttar Pradesh are "being suppressed."
"The gang-rape of a 13-year-old girl in Lalitpur and then raped by an [officer] after taking a complaint shows how genuine law and order reforms are being suppressed in the noise of 'bulldozers,'" she tweeted, according to a provided translation.
"If police stations are not safe for women, then where will they go to [make] complaints? Has the UP government seriously thought to increase the deployment of women in police stations, to make police stations safe for women?" she asked.
"To prevent such incidents, serious steps have to be taken for women's safety and women-friendly law and order," she concluded.
Sadly, this wouldn't be the first gruesome story from Uttar Pradesh to make headlines. In June, an Uttar Pradesh man killed his wife because she was taking too long to serve his salad. Also in June, a man married his bride's sister after his bride collapsed and died at the altar.
And in February, 13 people died at a wedding in Uttar Pradesh after falling into a well.