More Stimulus Checks Largely Wanted for Bills, Debts and Essentials
Americans would spend a further $1,400 stimulus payment on bills, as covering basic living costs continues to be a top priority during the coronavirus crisis's sustained economic hardship.
YouGov asked 24,873 U.S. adults what they would spend this money on should they receive it, with 35 percent naming bills in the top slot.
This was followed by 15 percent who would put it into emergency savings, 12 percent who would use it to pay towards debts and 10 percent for buying essentials. Just 3 percent said they would use it for non-essential items.
Polling from last year similarly indicated most people would spend further stimulus simply on making ends meet, by covering essential bills and basic living costs.
Stimulus payments of $600 have been distributed across the country, having been signed off in December, in the form of direct deposits, checks and prepaid debit cards. The Internal Revenue Service has a 'Get My Payment' tool allowing people to track their payments.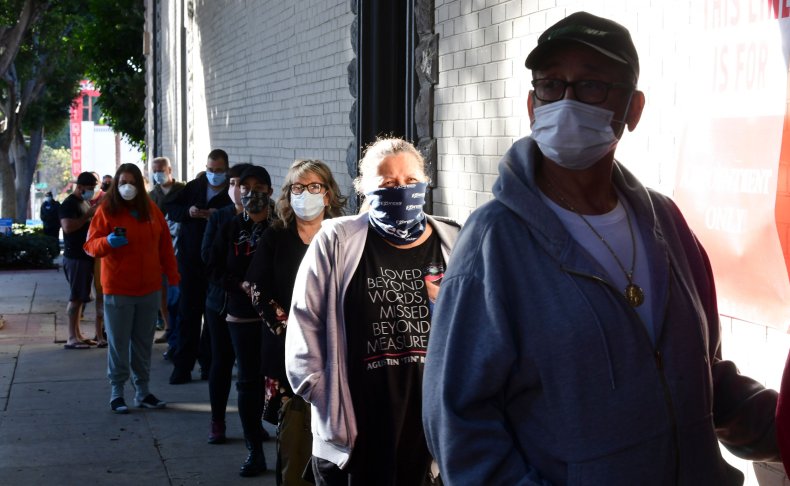 President-elect Joe Biden has outlined his desire to send a further $1,400 to those eligible, topping up the amount to the $2,000 some lawmakers previously argued for.
Speaking on Thursday, Biden said: "During this pandemic, millions of Americans, through no fault of their own, have lost the dignity and respect that comes with a job and a paycheck.
"We can not afford inaction. Our rescue plan also includes immediate relief to Americans hardest hit and most in need. We will finish the job of getting a total of $2,000 in cash relief to people who need it the most. The $600 already appropriated is simply not enough."
Biden's stimulus package has been named the "American Rescue Plan," and includes roughly $1.9 trillion in spending.
It is likely to face some pushback in the Senate, with some lawmakers having previously voiced reservations on such spending previously. However, some progressive lawmakers are pushing for even more stimulus payments with calls for monthly payments.
The U.S. has had more than 23 million confirmed COVID-19 cases throughout the pandemic, according to Johns Hopkins University figures, and is nearing 400,000 COVID-19 deaths.
The below graphic, from Statista, shows the number of deaths throughout recent months.