Americans are still struggling financially amid the COVID-19 pandemic and many want a second stimulus check to help make ends meet.
With the White House indicating its desire for a further relief package to be approved and consensus in Congress for some sort of support, the drawn out decision over another round of direct payments could soon be made.
And while a second round of money is not guaranteed, consistent polling has indicated people across the U.S. want it to come.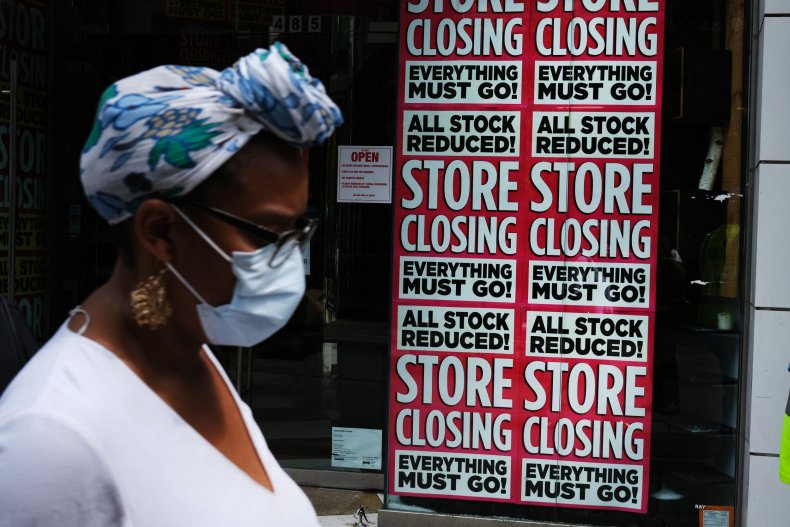 A fresh poll from Money/Morning Consult, conducted earlier this week among 2,200 respondents, found 42 percent of those asked said a second stimulus check was necessary to help cover essential expenses. Another 32 percent said one would be helpful but not necessary to cover such costs.
These numbers come following a similar Money/Morning Consult poll from earlier in the year, conducted in April among 2,200 people, in which 60 percent of respondents said the initial stimulus checks would make a difference but not for as long as was needed.
This echoes an FT-Peterson U.S. Economic Monitor survey, in which 76 percent of those asked said it was important for them personally to receive another direct payment.
Respondents were asked: "For you and your family personally, how important is it that you receive an additional payment?"
Of the 1,000 asked, between May 20 and 26, 51 percent said it was very important and 25 percent said somewhat.
Around half of those asked, 52 percent, said the money would go on basic living costs such as their mortgage, rent or food.
The CARES Act provided payments of up to $1,200 per person for those earning under $75,000, as well as $500 for dependent children.
The HEROES Act, passed by the House of Representatives, includes similar payments for eligible adults. However, it has stalled in the Senate with the GOP leadership indicating no possibility of passing the bill.
Senate Majority Leader Mitch McConnell (R-KY) has suggested a second stimulus check could be forthcoming, though that this might only be for those earning $40,000 or less, meaning millions who received payments last time would miss out.
McConnell said those earning that amount or less were those that "have been hit the hardest," with many having worked in the hospitality sector.
Amid the pandemic, almost half of all U.S. households have had their income impacted.
New York financial services company Bankrate conducted a survey with YouGov from June 18 to 23, finding 49 percent of U.S. adults have experienced a negative impact on their income.
Among that 49 percent, around 17 percent said their income has now returned to normal.
The graphic below, provided by Statista, outlines the details of how households have seen their income hit.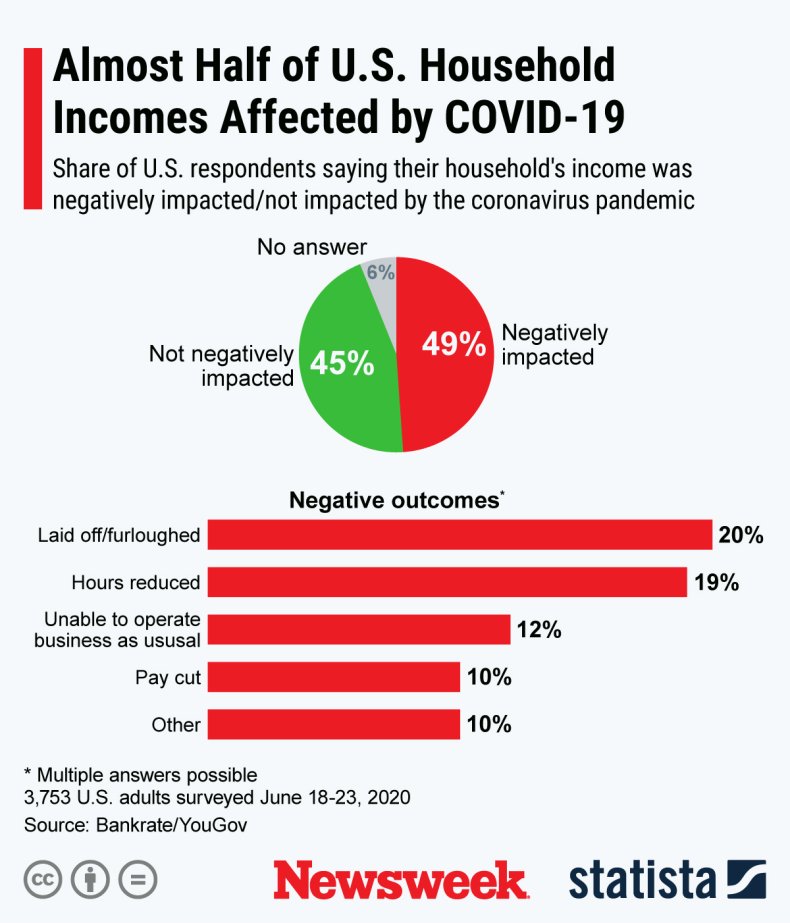 While the reopening of states across the nation was hoped to be a help for workers, coronavirus spikes across the nation have led some states to reverse course and shut establishments again, which could hinder the economic recovery.
Coronavirus cases across the U.S. since the start of the outbreak continue to rise and more than 3 million have been confirmed. The graphic below, from Statista, shows the curve of COVID-19 cases in various states.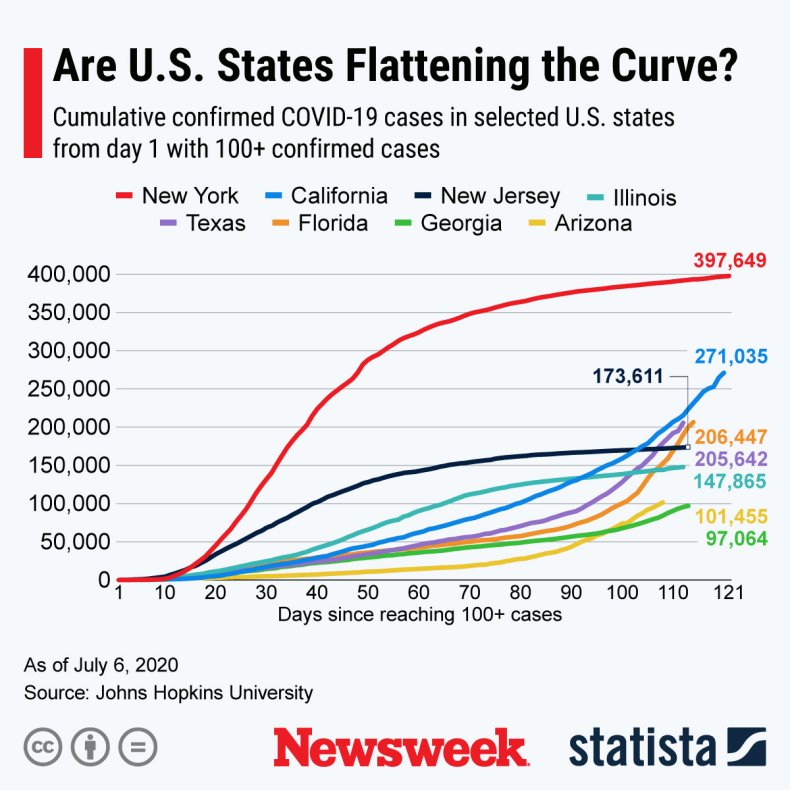 Update 7/9/20: This article was updated with additional infographics.