17 Best Splurge-Worthy Gifts for 2021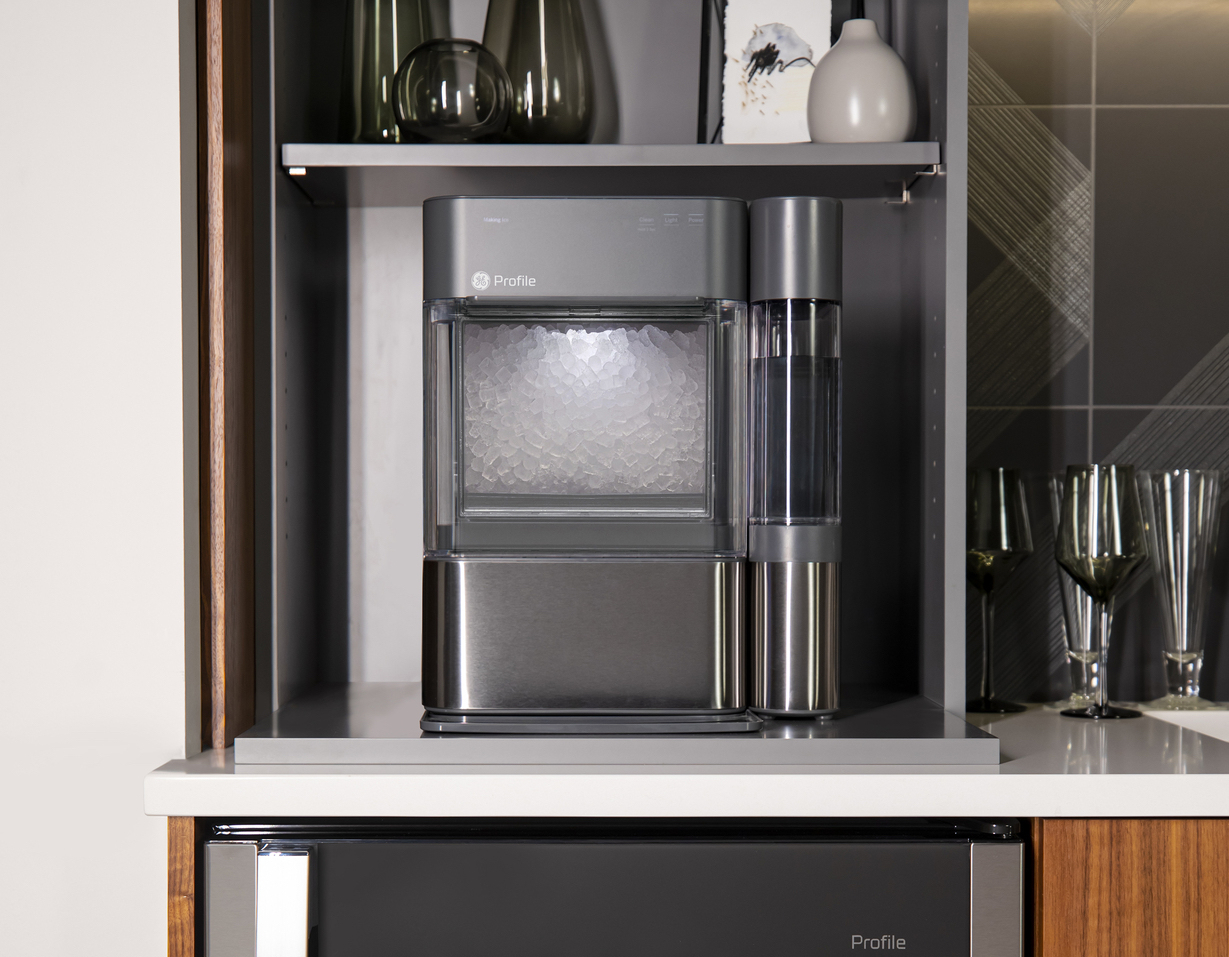 Treat yourself or someone on your list with the best splurge-worthy gifts of 2021. These top-of-the-line gifts aren't something you'd buy every year, but this hasn't been a typical year. So, in the words of Tom and Donna from Parks and Rec, it's time to "Treat yo self" or at least treat someone on your list.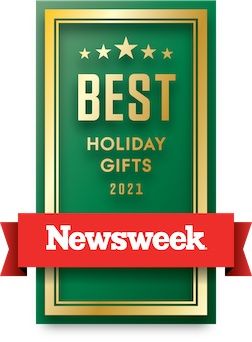 From a home espresso machine that is practically a live-in barista, an automated bartender and a machine that makes "the good ice" to a smart mirror that delivers in-home workouts, the best bed we've slept on and much more.
17 Best Splurge-Worthy Gifts for 2021
If you are looking for the ultimate gift worth splurging on for anyone on your list, we have you covered. Even with a higher price, these items are worth the cost. As always, the prices listed may fluctuate over time.
Bartesian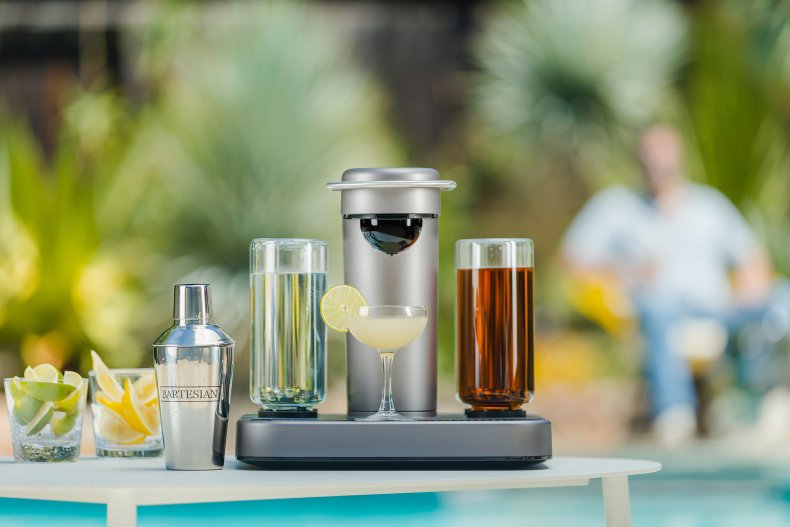 The Bartesian is an automated bartender that can make you a cocktail in about 30 seconds. We love that the pods come pre-mixed with the ingredients for popular cocktails and that we can choose our own liquor to add to the mix. With space for whiskey, rum, vodka, gin and tequila, the Bartesian can handle a wide range of cocktails. The system is perfect for parties where guests can serve themselves or when you don't have time to handcraft drinks. The pods produce excellent cocktails, and you can choose if you want to use top-shelf liquor or not.
Buy at Macy's, Amazon, Best Buy and Bartesian for $349.99
GE Profile Opal 2.0 Ice Maker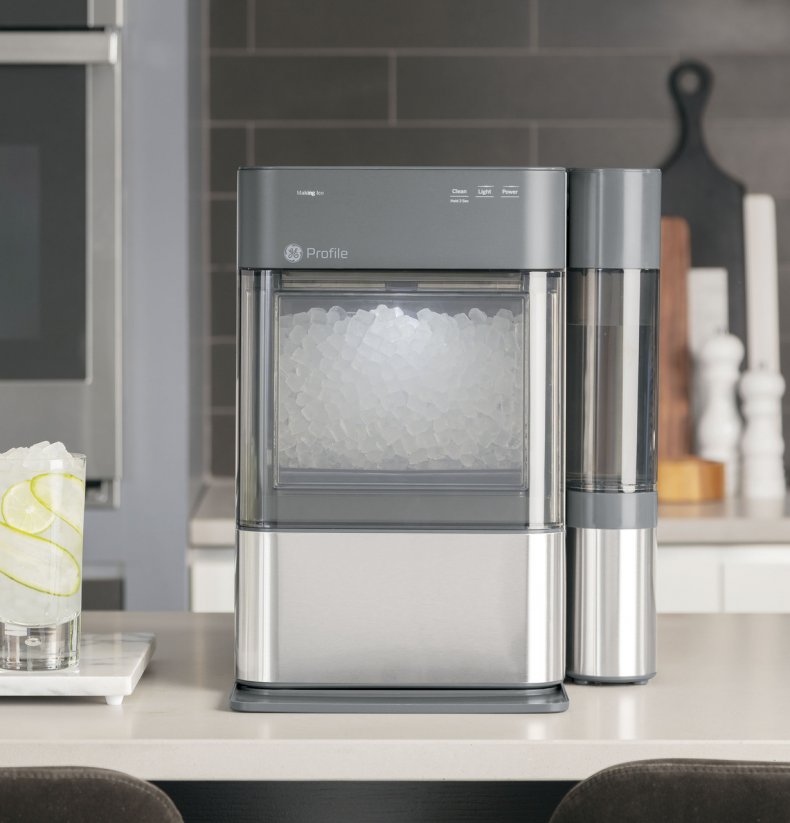 There is something magical about the ice from Sonic, Chik-fil-a and other restaurants. Now you can have "the good ice" at home with the GE Profile Opal 2.0 Ice Maker. This nugget ice maker can produce up to 24 pounds of ice a day and holds 3 pounds in the bin. We can't get enough of this deliciously crunchy ice, and it can keep up with a house of four using it for almost every drink.
Buy at Best Buy, GE and Abt for $629
Philips Saeco Xelsis Espresso Machine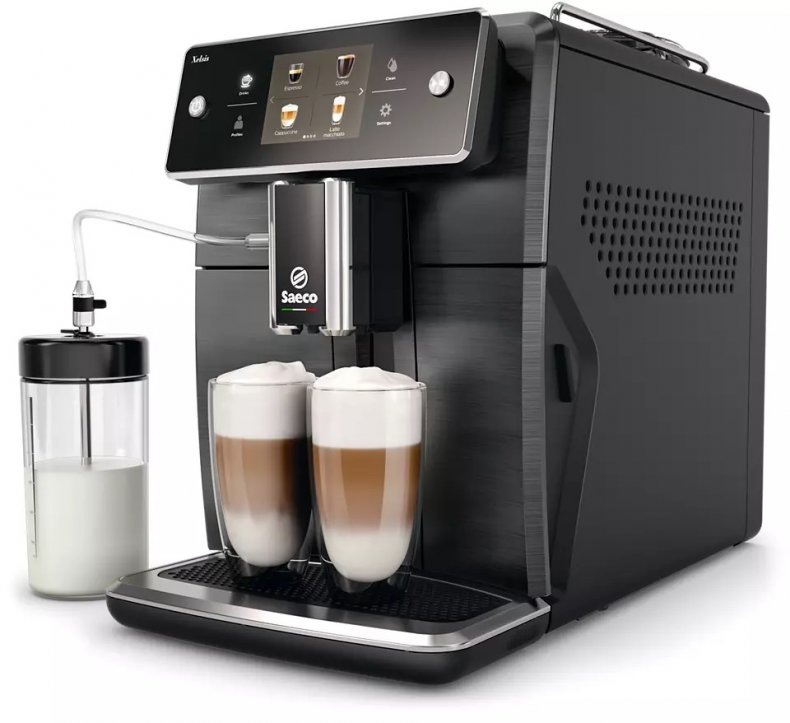 The Philips Saeco Xelsis espresso machine is an automatic espresso machine that can make up to 15 different coffee and milk-based drinks with the push of a button. We love the simplicity of choosing the strength of a drink and the number of ingredients. Everything from grinding and pulling a shot to steaming milk is automated. We love the quality of the espresso and the flexibility of making various drink types without dirtying a bunch of accessories. It cleans itself, and the included water filter is good for 5,000 cups before you need to descale. The machine stores up to six user profiles to save drink preferences. Now that we've tried the Saeco Xelsis, it's hard to imagine going back to mornings without it.
Buy at Amazon for $1,999.00
Meural Canvas II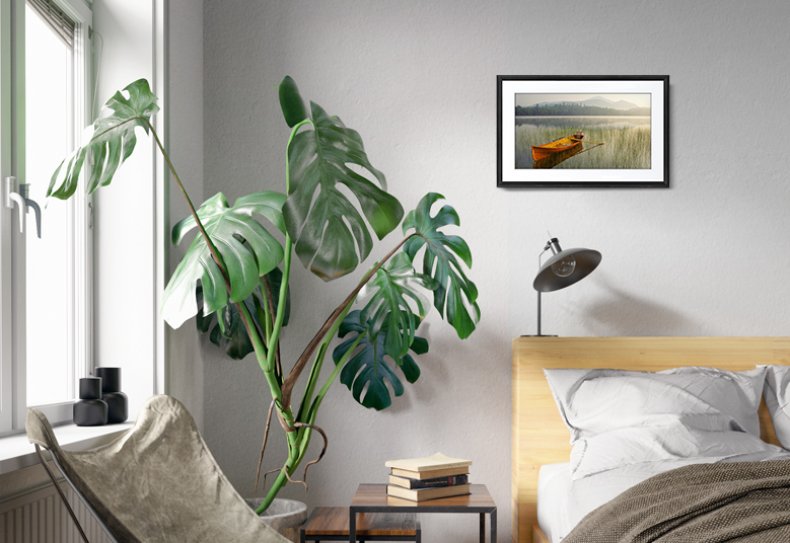 The Meural Digital Canvas is a breathtaking digital photo frame that displays your photos or brings fine art into your home. We love that it lets us bring our photos off the phone and onto the wall on a giant screen. The large 16-inch by 24-inch and 19-inch by 29-inch sizes stand out in even a big room. It draws compliments and attention every time we have people over, and our kids love to see memories appear on the screen. The art subscription is an affordable way to bring fine art into your home and an essential part of the canvas. We love the quality of the screen, which looks more like a print than a digital display and the way it handles reflections.
Buy at Meural, Best Buy and Amazon from $599.95
Four Seasons Maserati Suite Road Trip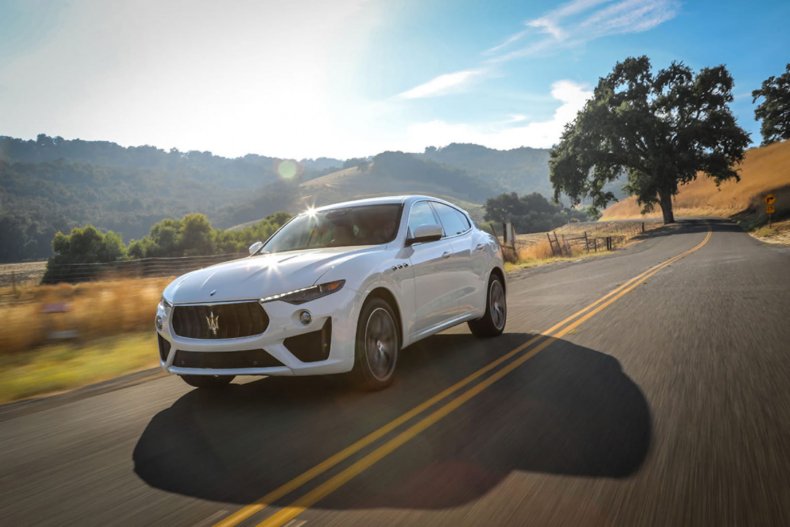 An unforgettable splurge for car-lovers is the Four Seasons Maserati Road Trip from Beverly Hills to San Francisco. This experience includes a 2021 Maserati Levante SUV to drive along the Pacific Coast Highway, with luxury suites at the Beverly Wilshire, A Four Seasons Hotel and the Four Seasons Hotel San Francisco Embarcadero. You can take in landmarks along the way and explore the cities with the included 48-hour rental complete with valet parking.
Learn more at Four Seasons
Mirror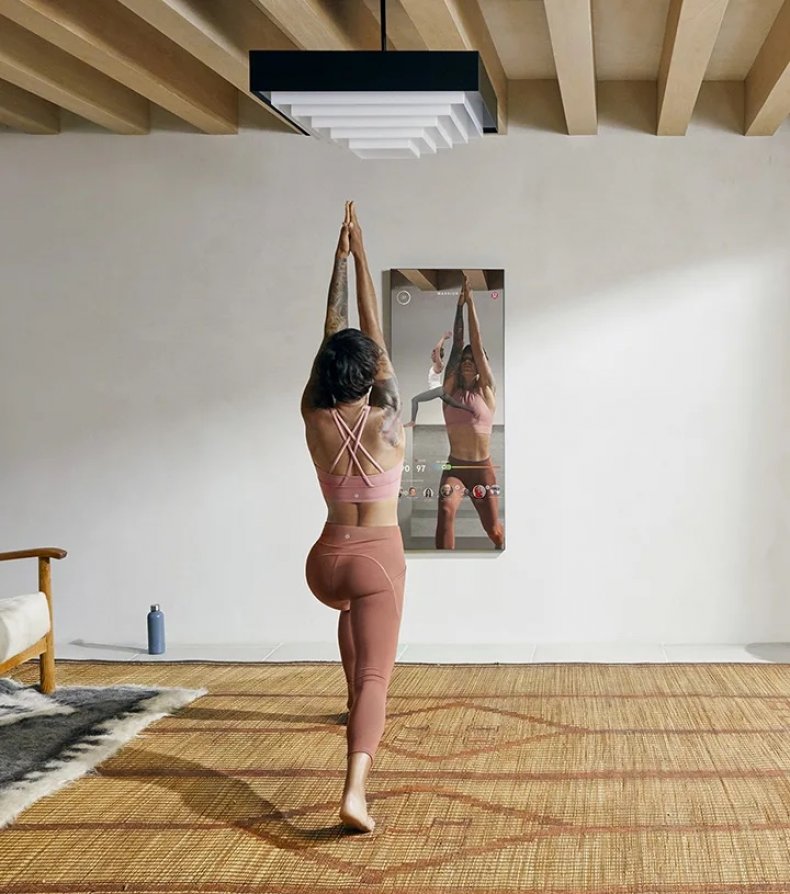 The Mirror is a home gym that blends into your home by looking like a high-end mirror. Hidden behind a functional mirror is a screen that connects you to trainers and classes to help you get in shape or stay in shape. From cardio to strength training and yoga, there is something for everyone. You can even dial-up family fun to work out together. This is incredibly easy to use and an epic way to give the gift of home fitness in a stylish package.
Buy at Mirror for $995
RoboRock S7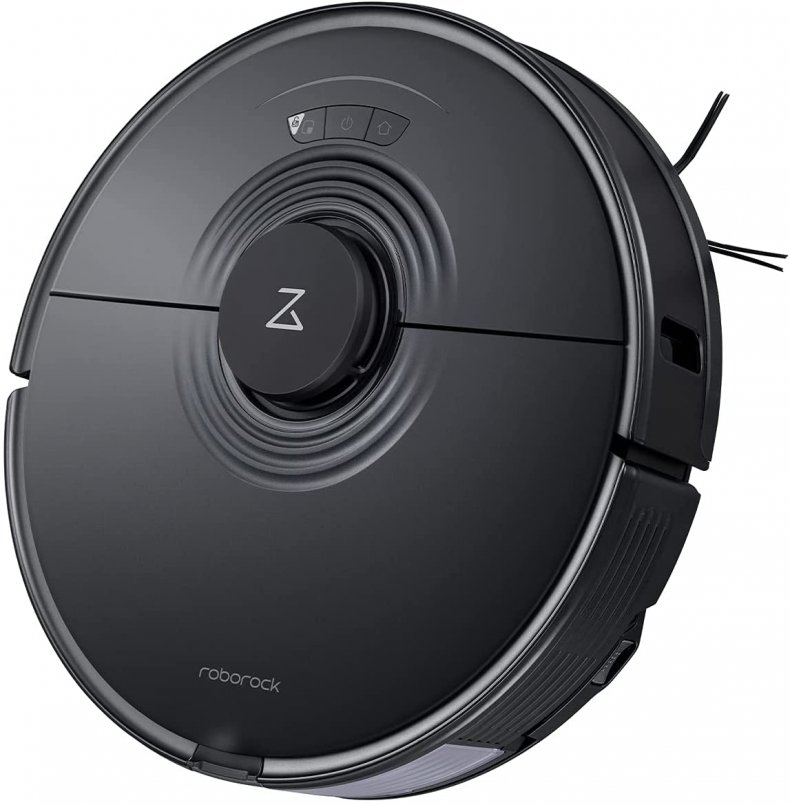 The RoboRock S7 makes us feel like we have a live-in maid, well, at least one that keeps our floors looking clean. This robot vacuum and mop can keep our home clean with kids and a Golden Retriever. It is incredibly skilled at getting around obstacles and climbing over changes in floor height between rooms. The optional Auto-Empty Dock allows the RoboRock S7 to empty after each clean, so we only need to empty a bin once every month or two instead of after each clean. This pairs nicely with the RoboRock H7 Cordless Stick Vacuum for stairs and random messes.
Buy at Amazon for $649.99
Casper Wave Hybrid Mattress with Snow Technology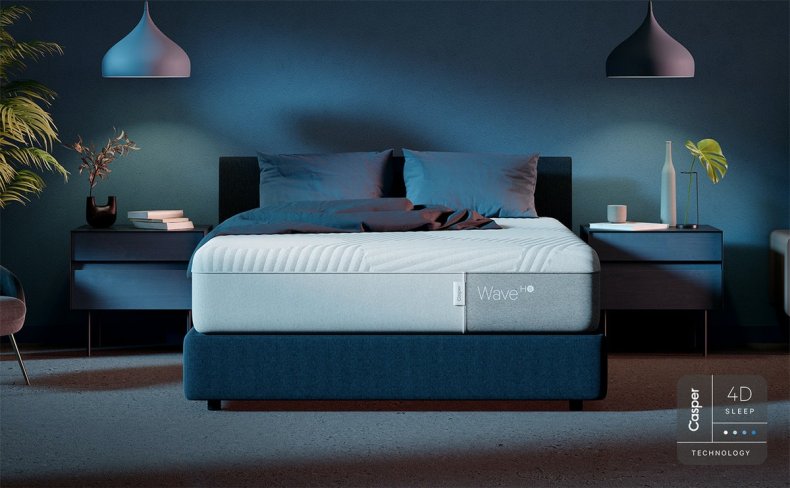 The Casper Wave Hybrid Mattress with Snow Technology is the best mattress we've slept on. It is the perfect mix of cushion and support, something that many mattresses can't deliver. In addition, the Snow Technology includes HeatDelete Bands that help pull away heat and keep you cool throughout the night. We are both hot sleepers, and this mattress does a great job of keeping us cool without being cold. It is the perfect temperature for a great night's sleep. There is minimal motion transfer if you share the bed, and if you pair with an adjustable base, you can raise and lower the bed for watching TV or find a more comfortable position to sleep.
Buy at Casper from $1780.75
Samsung QN800A 8K TV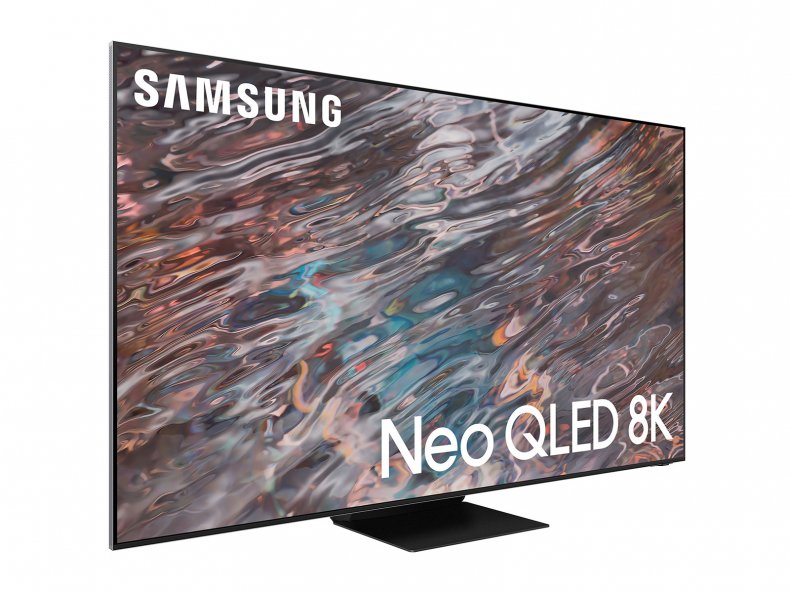 The Samsung QN800A is a stunning tv that supports 8K resolution. While there isn't a ton of 8K content out there yet, this set does a phenomenal job of upscaling 4K content. This is one of our favorite TVs, and even with the higher price, it is future-proofed for 8K content. It is an excellent match for playing games on the PS5 and Xbox Series X and watching the latest movies. If you pair this up with a Samsung soundbar, the TV can automatically tune for the room and use the TV speakers to add more depth. Check out our full review for more.
Buy at Samsung, Best Buy and Amazon from $2,499.99
Solo Stove with Accessories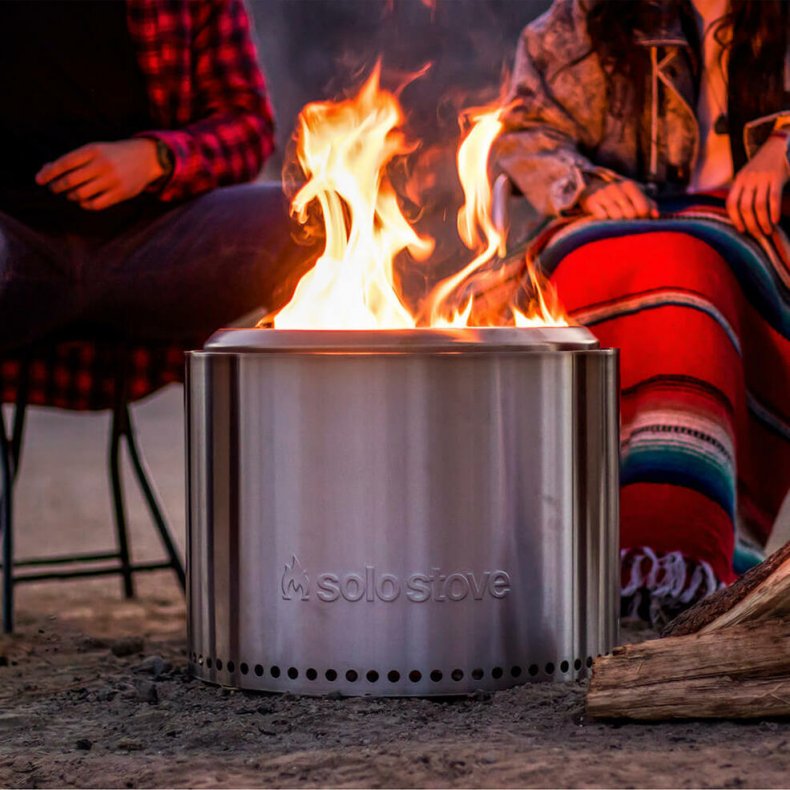 The Solo Stove is a smokeless fire pit that is one of the best gifts you can give to someone who loves to spend time outdoors with a campfire. The dual-burn system reduces smoke so you can enjoy heat and flames without dodging drifts of smoke throughout the evening. Pair this with the Solo Stove Stand to burn on a deck and with the Cooktop to make a meal. In addition, we love the Solo Stove Station, which makes it easy to organize wood and store the Solo Stove. Whether you are giving the Solo Stove or accessories, this gift is a sure-fire success.
Buy at Solo Stove from $249.99
Grid Studio Gadget Wall Art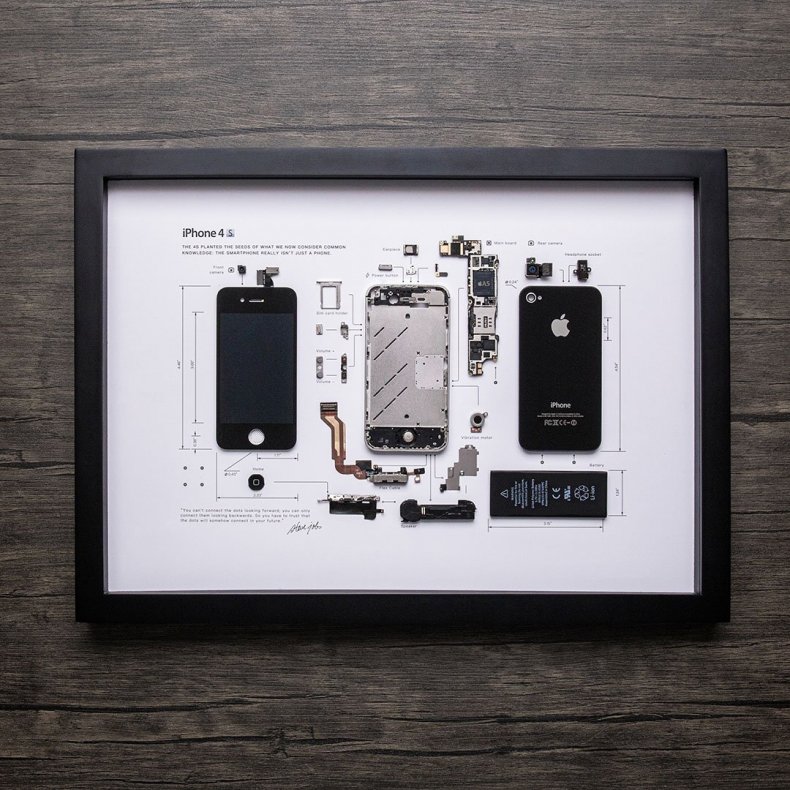 Grid Studio sells disassembled gadget wall art that is a great gift for gadget lovers in your life. I have the iPhone 4S on my wall, which is the first iPhone I started writing about professionally. There are various iPhones, Android phones, BlackBerry devices, portable gaming consoles and Apple Watch models. It is a cool 3D disassembled piece of art from actual gadget pieces.
Buy at Grid Studio from $139
Alienware M15 Ryzen Edition R5 Gaming Laptop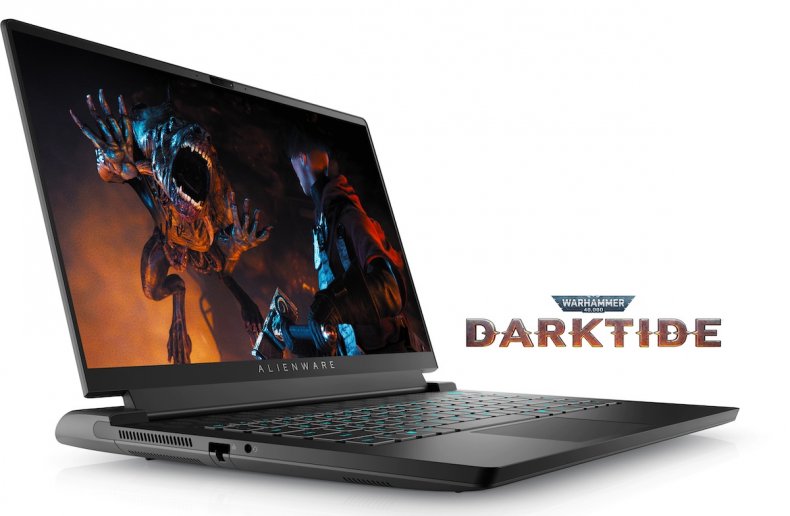 The Alienware M15 Ryzen Edition R5 Gaming Laptop features Alienware's fastest G-Sync display with an optional 360Hz screen. Alienware offers a range of screen options for this model with 165Hz and 240Hz panels as well. But, that's not all. This laptop is optimized for mobile gaming with clever thermal designs, a powerful AMD Ryzen 5000 processor and GeForce RTX 30 series GPUs. The keyboard features 1.8mm travel and 4-zone RGB with N-Key rollover and anti-ghosting. In addition, the laptop is VR-ready if you want to use it to power a Virtual Reality experience.
Buy at Dell from $1,379.99
Govee Lyra Smart Corner Lamp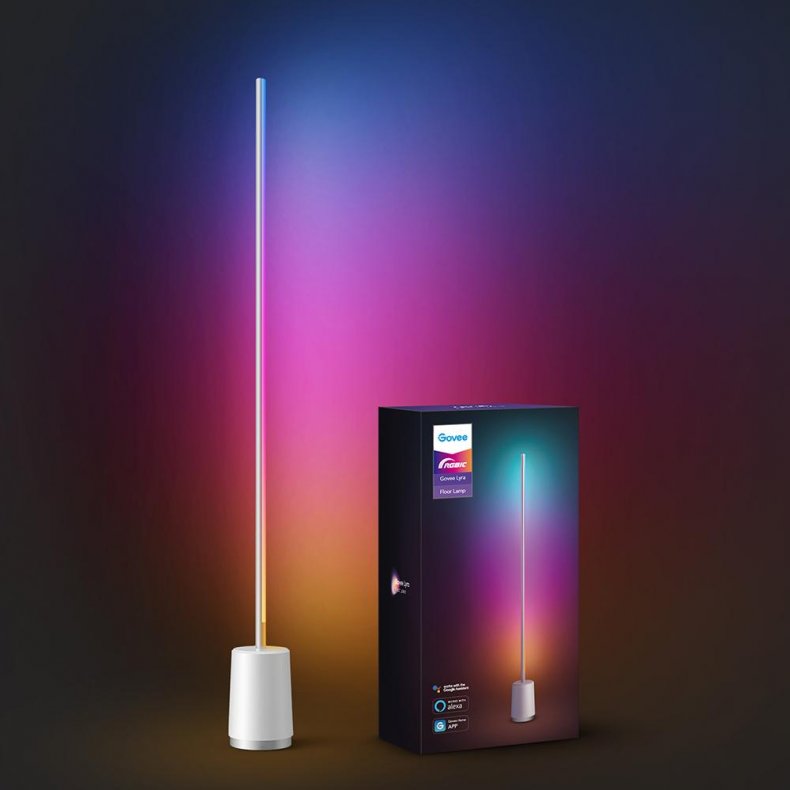 The Govee Lyra Smart Corner Lamp is a cool connected lamp that you can stick in the corner to light up a room or deliver lighting effects that sync to the music. With a wide range of colors and smart home integration, it is a fantastic gift for people who love smart lighting and a great splurge for a teenager's room. Check out our full review for more.
Buy at Amazon for $139.99
Handley Watches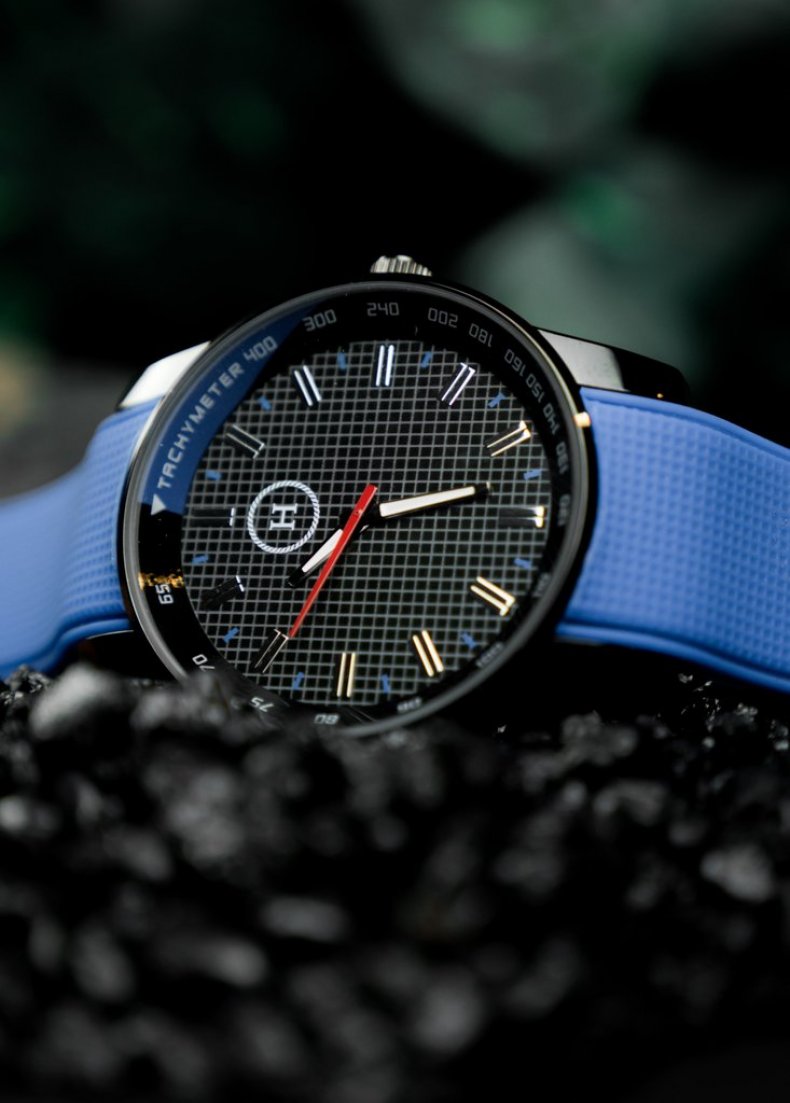 Handley Watches offers an array of watch styles that combine stylish, modern dials and flexible bands ready for adventure. This timepiece is an incredible gift for someone in your life who is looking to leave the smartwatch on the charger and disconnect for whatever the day brings. We love the Starboard model, which held up well at the beach and looks fantastic for a nice dinner out.
Buy at Handley Watches from $195
Dyson Supersonic Hair Dryer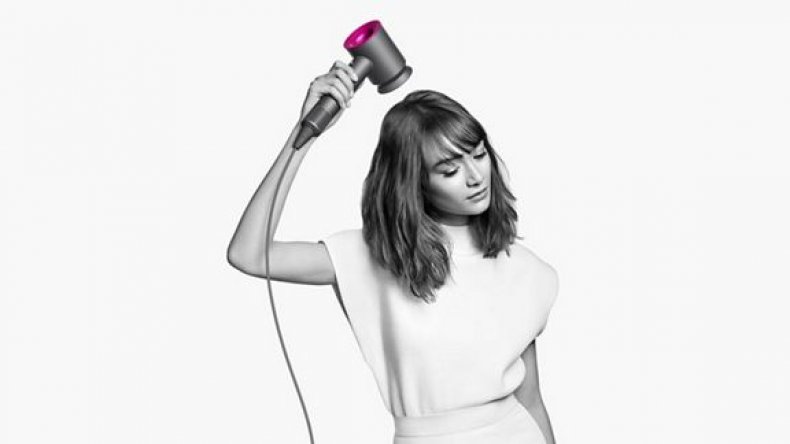 The Dyson Supersonic Hair Dryer is the ultimate splurge for someone in your life with long hair. This light and compact hair dryer features a bladeless design that looks great, and it performs just as well as it looks. With a long handle, there is plenty of room to hold the dryer without pressing buttons. Various accessories attach with magnets to quickly connect the right tools.
Buy at Bed Bath & Beyond, Ulta and Dyson for $399.99
Deia Love Wearable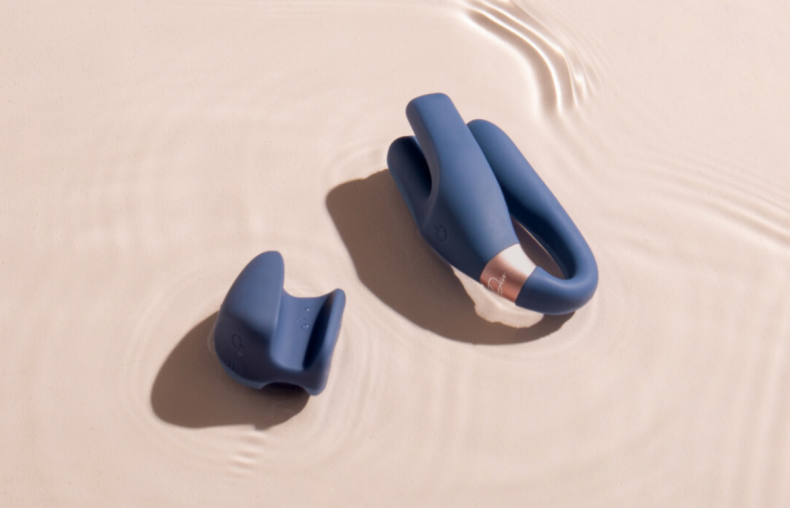 The Deia Love Wearable is a new sex toy for couples that enables hands-free play with an included remote. This wearable is designed for foreplay and more with an internal design that holds it for hands-free internal and external stimulation. The remote is also a standalone bullet vibrator. Made from super-soft silicone, it uses three independent vibration motors. In addition, this toy includes a sleek carrying case, so it travels easily and it all charges with USB-C.
Buy at Deia Love for $169
Allbirds R&R Clothing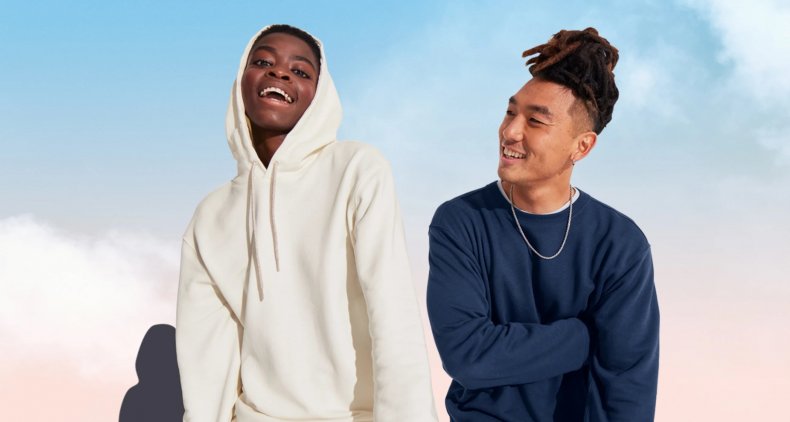 Allbirds' new R&R Collection line of sweats isn't the cheapest way to lounge around the house, but they are sustainable staples that are truly comfortable. They come in men's and women's sizes with sweatpants, a crewneck sweatshirt and a hooded sweatshirt available at launch. The sweats are mid-weight and consist of organic Peruvian Pima cotton, hemp and Tencel Lyocell.
If you've been impressed by any of the company's shoes, socks or other clothing, this new line of sweats fits right in. The drawstrings are even reminiscent of its shoelaces.
Buy at Allbirds from $98
Newsweek may earn a commission from links on this page, but we only recommend products we back. We participate in various affiliate marketing programs, which means we may get paid commissions on editorially chosen products purchased through our links to retailer sites.