The pioneers' tough journey in 1883 has come to an end but actress Isabel May says "every day was hard" for the cast of the show too.
Note: This article contains spoilers for 1883 Episode 10 "This Is Not Your Heaven."
After a ten episodes of emotional turmoil on Paramount+, May's character Elsa Dutton met her tragic end in Episode 10, delivering the Dutton family to Montana where we find them in the present day Yellowstone. The prequel series has proved to be another hit for Taylor Sheridan who already has more shows in the works.
All ten episodes were filmed in the challenging outdoor environments of Texas and Montana over a four month period, something which took its toll on May. "This was not an easy experience at all," the 21-year-old actress told Newsweek, reflecting on her time shooting. "I don't like saying that because I should have no complaints. It was a dream come true, but it was extremely physically and emotionally taxing for everyone collectively."
The struggles bonded the cast together throughout their shoot and by the end, May admits they "really did feel like a family."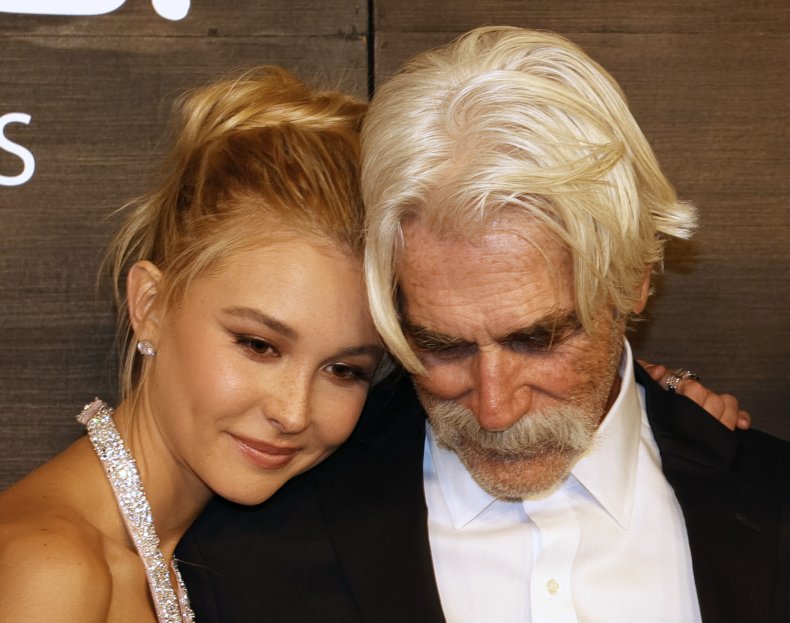 Tragedy was found at almost every turn in 1883, with many fan favorites facing an early demise. Even the narrator of the show, Elsa Dutton wasn't safe from a cruel fate. "It's the classic actor thing to say of 'She's within me forever' and I'm being very sarcastic when I say that but there's some validity to that, there's some truth." May added, "She feels like she's someone that I wish I was and a weird little phantom friend of mine so I don't think I ever said goodbye to [Elsa]."
Elsa's death didn't come as a surprise to May, as Sheridan was always up front with her about how the character's story would end. "It was quite literally the first thing that came out of Taylor's mouth when he called me and wanted me to be in this and play Elsa," she said.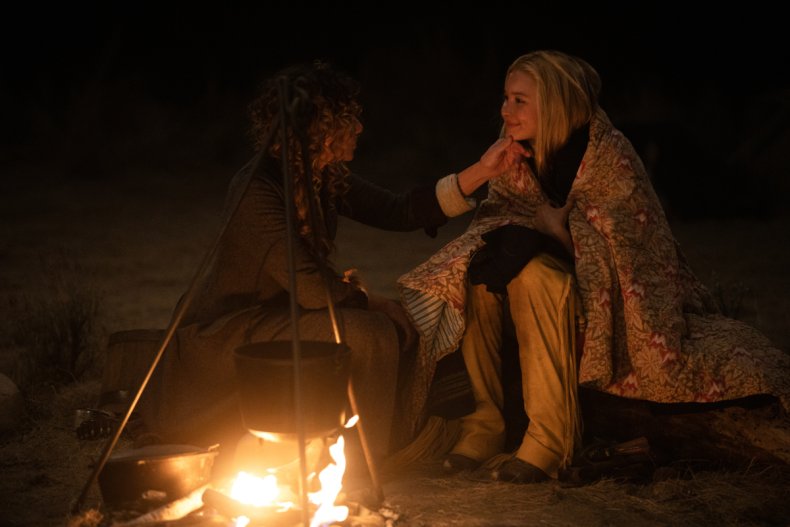 1883 followed the group of pioneers across a six month period as they tried to reach Oregon before winter arrived. As we now know, their journey was ultimately unsuccessful for the majority of travelers.
Across that six month period, Elsa tried many identities, fell in love twice, lost her virginity, killed a man, was shot with an arrow, and got married. Her two loves influenced a lot of her journey, first falling for the sweet cowboy Ennis (Eric Nelsen), but after his death she once again found love with the Comanche warrior Sam (Martin Sensmeier).
"She falls in love, and it's young and it's naive and innocent. It's overwhelmingly passionate," May said, "And then [Ennis] is taken away from her before she has a chance to become something with him and it's devastating. It's the first time she's ever experienced death personally.
"Then a couple of weeks, a couple of months go by on this six month journey. Then you go through Episode 6 which is her mourning period. Some time has gone by and she runs into Sam. The reason she can be with Sam is because she lost Ennis. The only reason they can be together is because of their shared loss and their shared understanding of one another," May said.
"So I think it's a really beautiful trajectory. She she gets to fall in love twice. Madly and deeply in love before she goes." She added, "That's all you can ask for, for a character that you love."
While Elsa Dutton's journey has come to an end with the event of her death in Episode 10, we may be seeing more of the surviving Duttons in future episodes of 1883 and other spin-off series from the mind of Taylor Sheridan.
Paramount announced 1883's run on their streaming service has been extended, and also revealed a new Yellowstone prequel series, 1932 was on the way. May admitted she's amazed by the breadth of ideas Sheridan has for future shows.
"I don't know what's going on in his head, but he has such incredible ideas," she said. "It's remarkable that he has just storylines upon storylines already developed in mind that maybe will come to fruition years from now, or that you'll see next year."
Closing the book on her time on 1883, May is looking ahead in her career, though she admits her next project has a tough act to follow. "It's kind of hard to beat Elsa," she said, "But I'd love to play someone real, because that puts you on the spot, and it's very, very frightening as an actor. I would love to play someone that no one really knows about, like Jessica Lange in Frances. I would love, love, love that opportunity."
Isabel May's entire journey as Elsa Dutton in 1883 can be seen on Paramount+ now.