19 Last-Minute Amazon Christmas Gift Ideas That Will Arrive Before December 25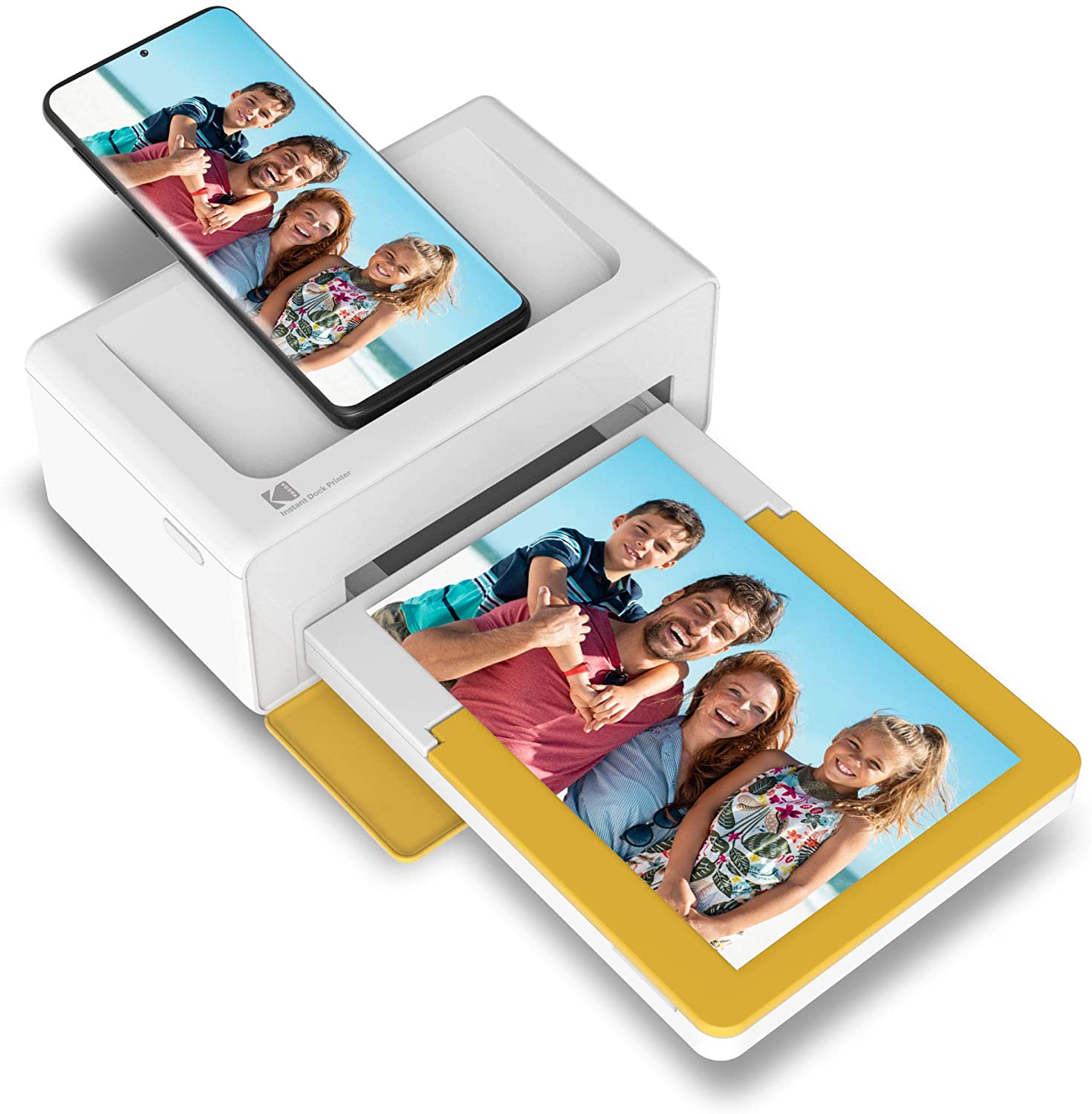 These are the best last-minute Amazon Christmas gifts that you can get delivered before December 25. With Amazon Prime, or with faster shipping, you can still shop on Amazon and get gifts delivered very quickly.
There is still time to get Amazon last-minute Christmas gifts, and thankfully Amazon is upfront about the estimated delivery dates. Time is ticking off, so you need to place your orders soon, but there is still a window. It helps that Christmas is on a Friday this year, so there are many delivery days left.
Amazon Prime gifts arrive in a day or two, and there are fantastic options for everyone on your gift list. From an Apple Watch to amazing slippers, charging cables and docks, beautiful clothing, smart home upgrades, stocking stuffers and handmade gifts.
If you need more gifts, check out our best Secret Santa gift ideas and our best White Elephant gift ideas, many of which will still arrive by December 25.
If you don't already have it, you can sign up for a free Amazon Prime trial to get free two-day shipping and many other benefits for the rest of the year.
Last-Minute Amazon Christmas Gift Ideas
These last-minute Christmas gift ideas on Amazon are sure to please and will arrive before December 25 to your house or directly shipped to the person you're giving the gift to. We
NUWAVE Brio 6-Quart Air Fryer—$99.97
Corduroy Tote Bag—$16.98
BenShot Bullet Rocks Glass—$19.99
AirPods With Charging Case—$109.99
Handmade Organic Bath Bombs Vegan—$23.79
Kodak Dock Plus Photo Printer—$124.99
Echo Dot 4th Generation—$29.99
LeapFrog 100 Animals Book—$17.99
TRENDOUX Touch Screen Gloves—$12.99
PlayStation or Xbox Gift Cards—$10 and Up
Wyze Cam 1080P Indoor Smart Home Camera—$25.98
Apple Watch—$249.99 and Up
Yeti Rambler 20 oz.—$29.98
Ecolution Microwave Micro-Pop Popcorn Popper—$12.99
Under Armour Sports Mask—$23.86
Tile Pro Tracker—$55.99
Fujifilm Instax Mini 9 Instant Camera—$54.95
Embark Dog DNA Test—$99
Amazon Fire TV Stick 4K—$39.99
How to Send Gifts on Amazon
You can even ship gifts directly with a gift note and, in many cases, even add gift wrapping. When it comes to sending a last-minute Christmas gift on Amazon, you may need to directly ship the item so that it gets there in time. You can add gift options at checkout for the items.
When you checkout, click on Add gift options. Type a gift message and enter who the gift is from. Amazon doesn't wrap gifts, but you can add a gift bag to most items for $4.99. You can also choose to send a gift receipt by email if they need to exchange or return the item.
The NUWAVE Brio 6-Quart Digital Air Fryer is a large air fryer that can handle one big item or keep two types of food separate while you cook at the same time. This model includes precise temperature control options, presets and a reheat feature. It's also easy to clean.
Buy at Amazon.
This corduroy tote bag is available in five color options, and it's a great gift that is versatile. It can work as a purse or handle a day of running errands and picking up things around town. There are two open pockets inside and a large storage area.
Buy at Amazon.
The BenShot rocks glasses are made in the U.S. and include a real bullet secured in the glass. It's a fun gift for the whiskey or bourbon lover in your life, and they hold up well over time.
Buy on Amazon.
AirPods are a popular Christmas gift idea, and right now, you can get them shipped to you before December 25 and save $50 off the retail price. These are a perfect gift for the iPhone or iPad user in your life.
Buy on Amazon.
Bath bombs are a great gift to help someone relax, and this hand made organic bath bomb gift set is an easy way to find the perfect last-minute gift idea on Amazon. There are six fragrances, and the bath bombs use no dyes, are vegan and contain no Parabens.
Buy on Amazon.
The Kodak Dock Plus is a portable photo printer that allows them to print photos right from their phone on high-quality photo paper. This is one of the best ways to get photos off their phone and onto a wall or to send as a gift.
Buy at Amazon.
The Echo Dot 4th generation is the newest Echo Dot. It offers a circular design with updated audio. They can use the Echo Dot to stream music, control a smart home, make calls and add more features with Alexa skills.
Buy at Amazon.
The LeapFrog 100 Animals Book is an interactive book filled with 100 animals in 12 categories. It can teach kids animal names, sounds and fun facts. The book is in English and Spanish.
Buy at Amazon.
Using a phone with gloves on is a pain, so why not give the gift of using a touch screen with gloves on. These affordable gloves work with touch screens on popular devices like iPhones, iPads, Androids and on most car touch screens.
Buy at Amazon.
If you don't know what to get a gamer, or they are waiting to find the Xbox Series X or PS5 in stock, a gift card is a great last-minute Christmas gift on Amazon. From $10 to $70, this can go toward a game, subscriptions or in-game purchases.
Buy at Amazon.
The Wyze Cam is an HD indoor smart home security camera that includes night mode and supports two-way audio so you can talk to and hear someone in your home. The camera works with Google Assistant and Alexa and can automatically record when it detects motion or sound.
Buy at Amazon.
The Apple Watch SE and Apple Watch Series 6 are great gifts to give this year. The Apple Watch SE starts at $249.99 on sale, and the Apple Watch Series 6 is $349.99 and up. Select sizes and colors are still available for Christmas delivery.
Buy at Amazon.
The Yeti Rambler 20 oz. is a great mug to take with you when you are heading out for a walk or driving. The MagSlider lid helps keep the lid closed, so you don't accidentally spill, but it is not a sealed lid. This mug can keep hot beverages hot and cold beverages cool for a long time.
Buy at Amazon.
This small microwave popcorn maker lets you pop your own popcorn in the microwave with great, buttery results. The design prevents burning, and it's a fun gift for anyone missing fresh popcorn with plenty of butter. The popper is dishwasher safe.
Buy at Amazon.
The Under Armour Sports Mask is a great gift for anyone still going to a gym or working out on trails or around town. This mask is designed to be worn all day while working out, and Iso-Chill tech helps keep the fabric cool to the touch.
Buy at Amazon.
The Tile Pro Tracker is the perfect gift for people who misplace keys, bags or other items. This model includes a replaceable battery and a 400-foot range. Every time we give this gift, they love it, and we hear about how great it is often.
Buy at Amazon.
The Fujifilm Instax Mini 9 Instant Camera is available in multiple colors and arrives before December 25. This model includes a selfie mirror, macro lens adapter, flash and a high key mode to make selfies look better. Don't forget to add Instax film.
Buy at Amazon.
Dog lovers will enjoy the Embark Dog DNA kit that can tell them what dog breeds and types their best friend is a combination of. The test reveals fun details, and there is even a Doggy DNA Relative Finder feature included with purchase to find relatives. An optional upgrade can also share risk for genetic health conditions.
Buy at Amazon.
The Amazon Fire TV Stick 4K is a great gift that upgrades the streaming setup for binge-watchers or family members who don't have a smart TV. This model supports 4K resolution and HDR. It also includes a voice remote that makes it easy to use, and it can control the volume and power on most TV models.
Buy at Amazon.
Newsweek may earn a commission from links on this page, but we only recommend products we back. We participate in various affiliate marketing programs, which means we may get paid commissions on editorially chosen products purchased through our links to retailer sites.