27 Perfect Secret Santa Gift Ideas Under $25 and Under $50
These Secret Santa gift ideas are the perfect way to find a gift exchange gift for coworkers, friends and even family members. Whether you're looking for the best Secret Santa gift ideas under $25, or if your exchange is under $50, we have you covered.
Secret Santa gift exchanges are a great way to simplify giving gifts since you only need to find the perfect gift for one person. One of the best parts about a Secret Santa gift exchange in 2020 is that it is easy to do over Zoom with shipped gifts.
Whether you drew your boss, that super picky friend or the pressure is from picking the name of someone you think is pretty awesome—it can be hard to find the perfect gift. That's where we come in with the ultimate list of Secret Santa gift ideas.
Best Secret Santa Gift Ideas $25 and Under
Best Secret Santa Gift Ideas $50 and Under
While it is a little easier since you only need to buy one gift, it's still a challenge to find the right gift at the right price. And let's be honest, there is a little procrastination happening as well. Thankfully most of these gifts are available for delivery within two days.
Best Secret Santa Gift Ideas Under $25
These are the best Secret Santa gifts under $25 that you can buy for 2020. We've found a mix of funny and caring gifts that work for coworkers, friends, and family.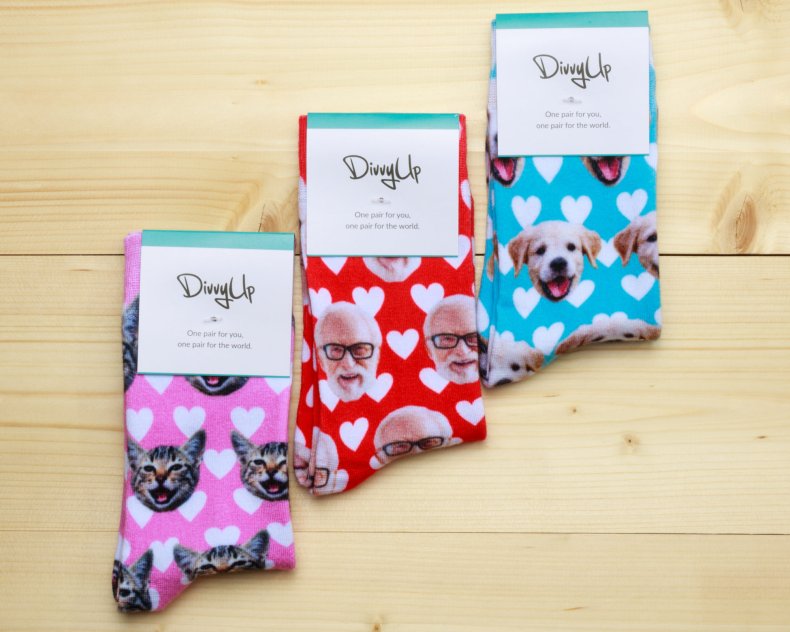 Divvy offers custom socks with dog faces, cat faces or even people faces. These are incredibly detailed and accurate. It's a gift that they will remember and that they will tell everyone about. You can add up to three faces, but you'll spend more for more pet faces.
Buy at Divvy.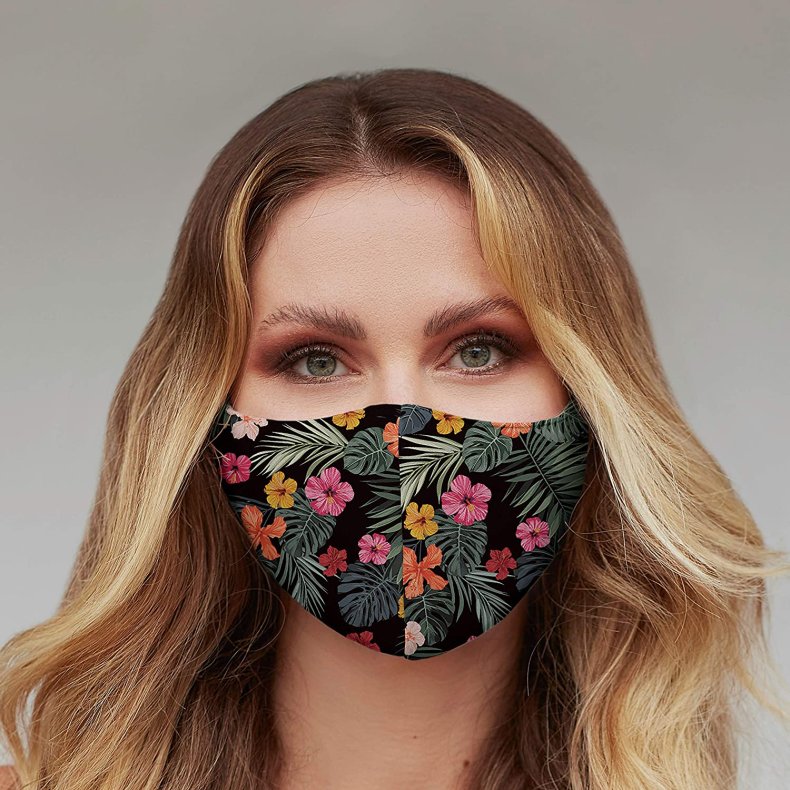 Everyone has a face mask collection, but most of us can still use a fancy or fashionable face mask. With great reviews and plenty of options, these face masks are a perfect Secret Santa gift. You can also pair it with a KN95 mask if you want to give extra protection.
Buy at Amazon.

Blue light blocking glasses help reduce the amount of blue light from computer screens, phones and tablets. It's an excellent Secret Santa gift for that coworker or friend who is always looking at a screen, even into the night. With less blue light, they should transition to sleep faster at the end of the day.
Buy at Amazon.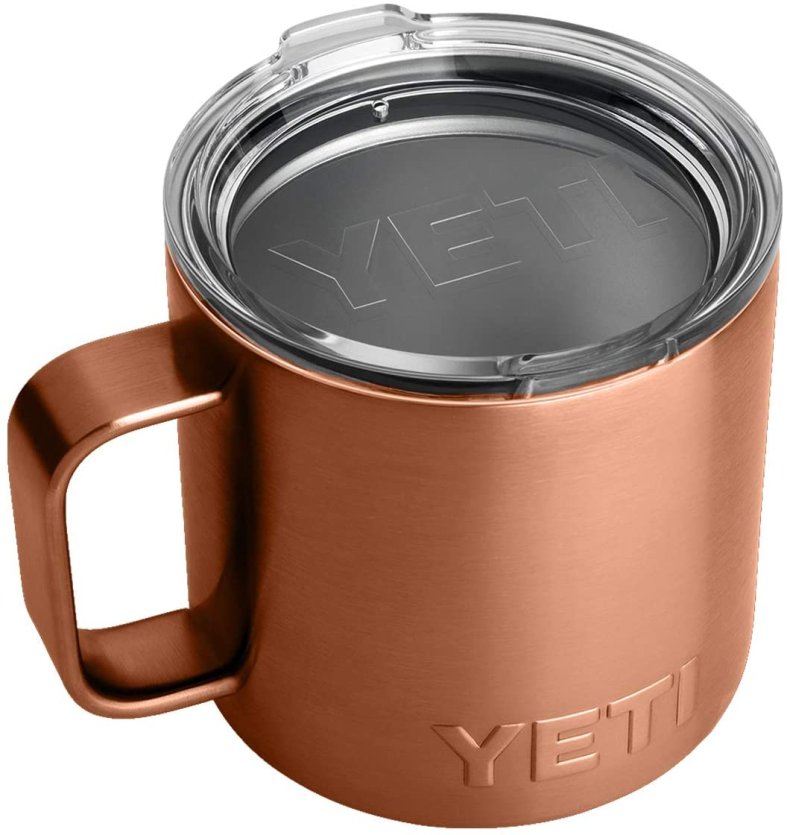 The 14 oz. Yeti Rambler is a perfect coffee cup for home, the office or on the go. The mug keeps your coffee hot and your hands cool, plus the lid does a good job of keeping coffee or tea in the mug yet still being easy to sip out of. Available in a range of colors, this is the perfect size for coffee.
Buy at Amazon.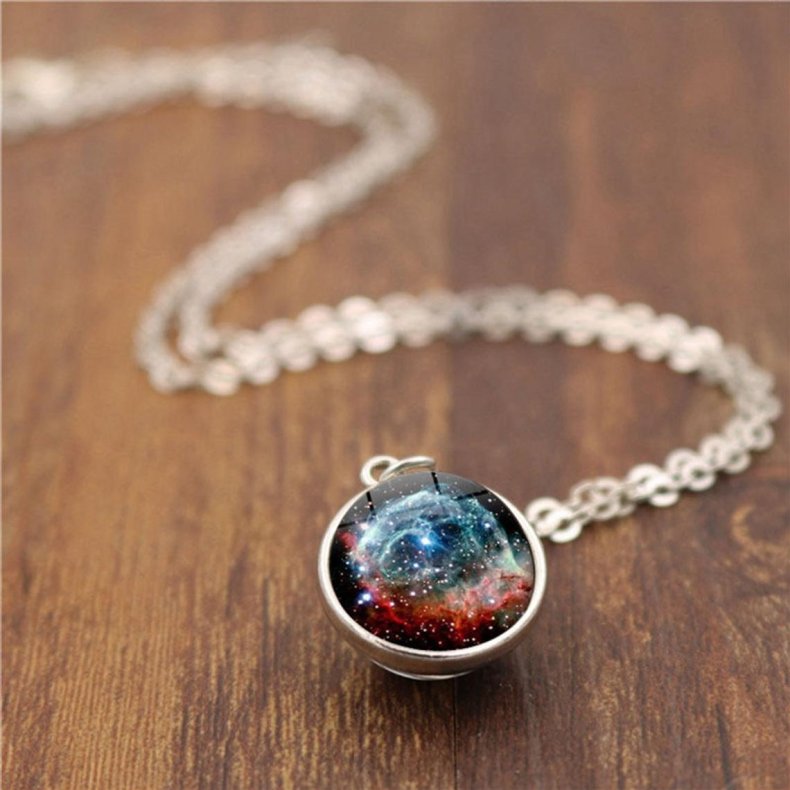 The ultimate gift hack for affordable gifts is to get something handmade on Etsy. There are attractive options for under $25. You're getting something that is actually handcrafted. There are options for any interest from space or unicorns to nature, owls and anything in between.
Buy at Etsy.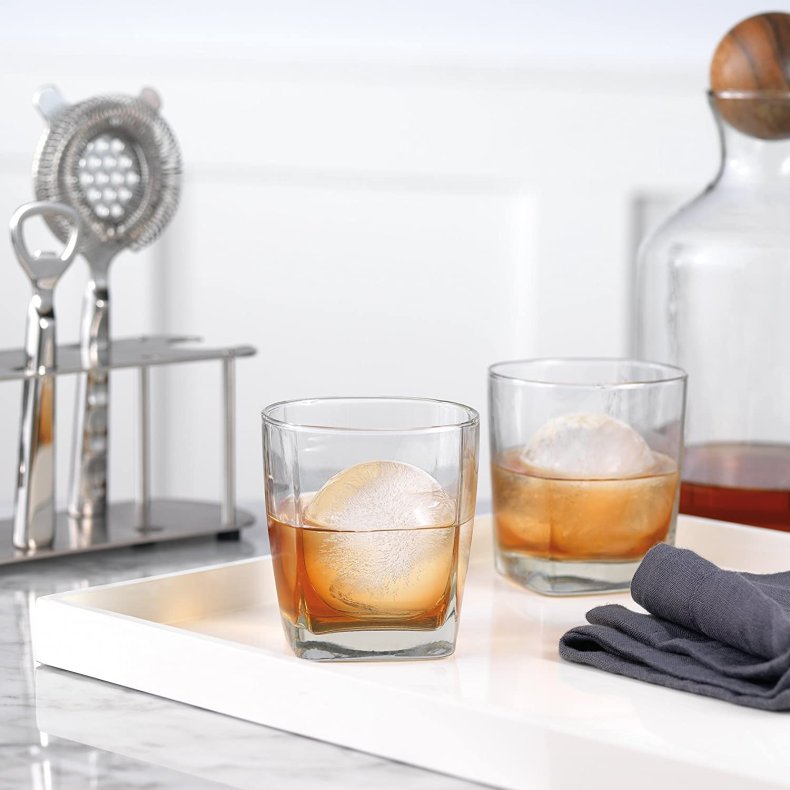 The Tovolo Sphere Ice Molds come in a pack of two and allow you to make spherical ice in your freezer without any expensive gadgets. Each mold makes a 2.5-inch diameter ice sphere that fits into most glasses. It's a great way to enjoy a drink without diluting it.
Buy at Amazon.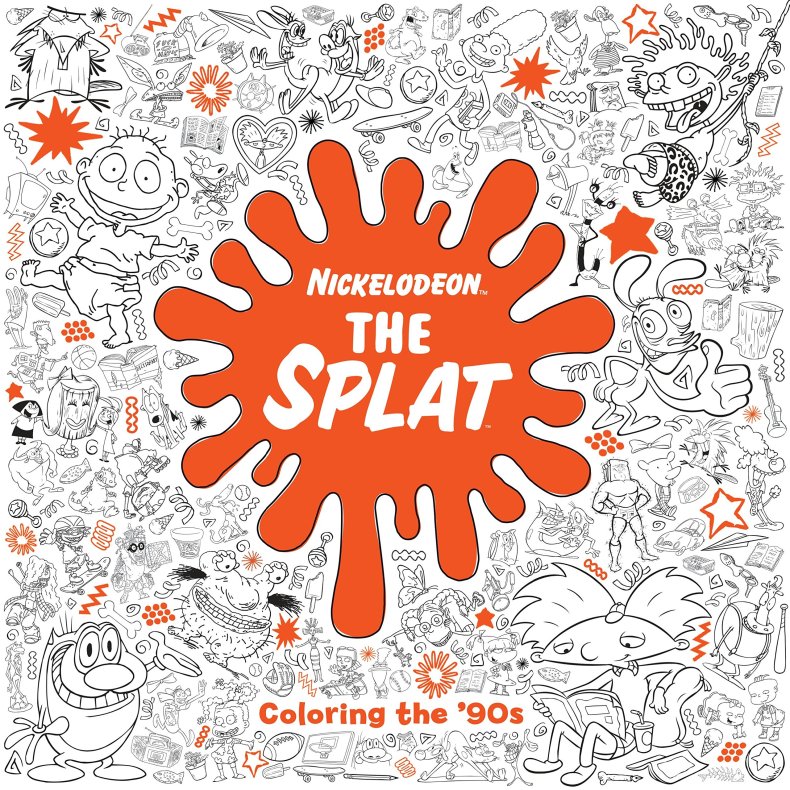 Adult coloring books are a great way to reduce stress, and who can use that more than '90s kids. In The Splat: Coloring the '90s, they will be able to color their favorite cartoons from childhood. This is a fun way to pass the time during the lockdown and relieve some stress after endless Zoom calls.
Buy at Amazon.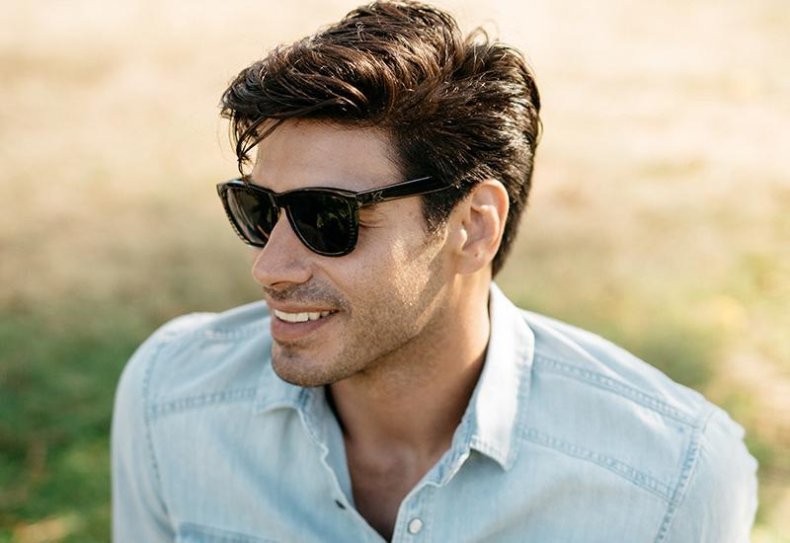 Knockaround sunglasses are affordable, polarized and available in a variety of colors and styles. They are our go-to sunglasses this year, and we've already ordered another pair. We are partial to the Premiums Sports, but there are plenty of great options. Check out our Knockaround review.
Buy at Knockaround.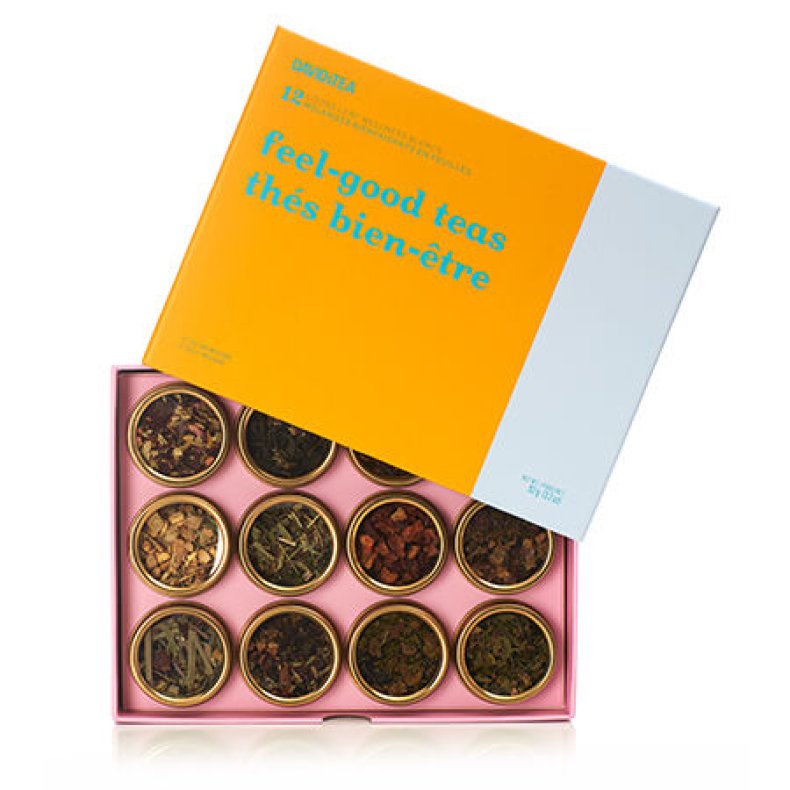 Give the gift of a dozen loose leaf teas and infusions with this ultimate self-care gift for the tea lover in your life. This is an excellent option with teas to help with relaxation, energy and much more. Plus, it comes in beautiful packaging.
Buy at Davids Tea.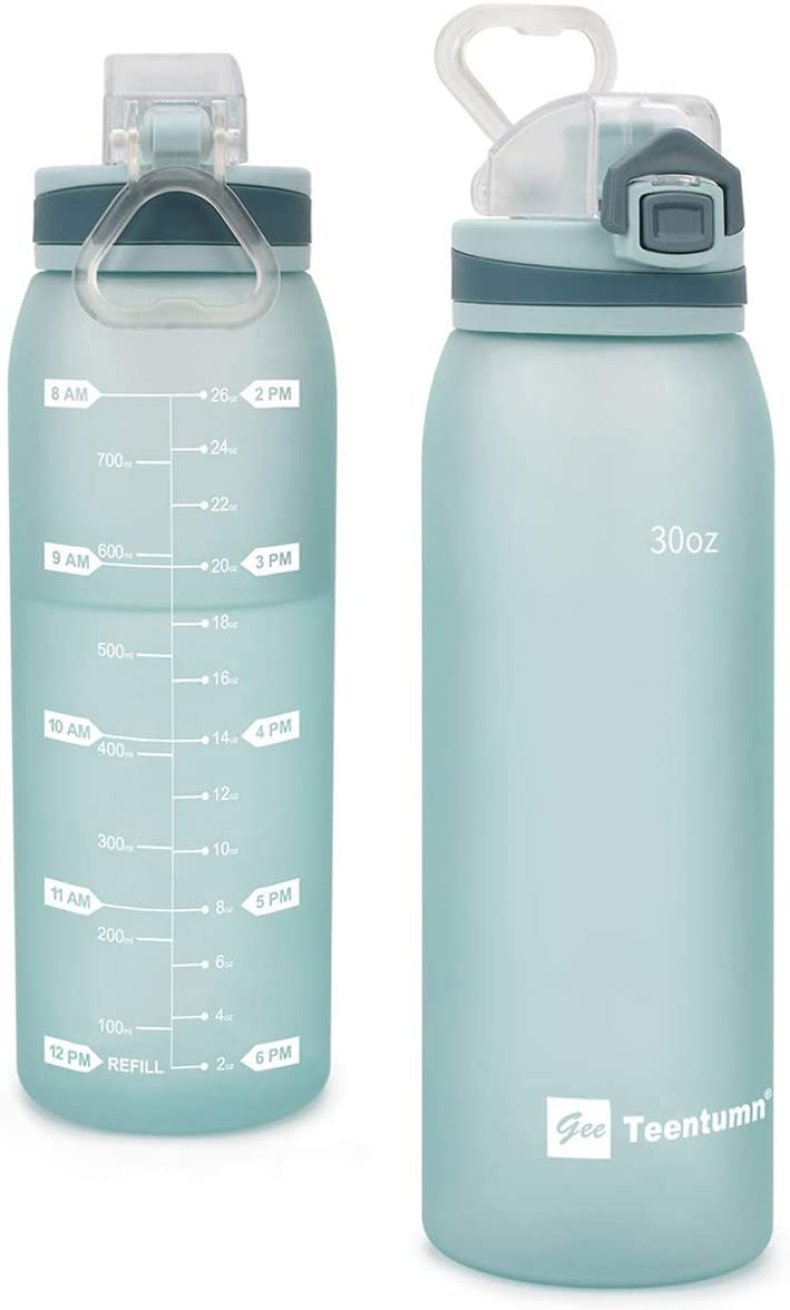 This water bottle includes a schedule to help keep you on pace with drinking water throughout the day. This simple bottle offers a morning and afternoon schedule. It's BPA free, and there is an optional filter to put fruit in when they need to add a little to the water.
Buy at Amazon.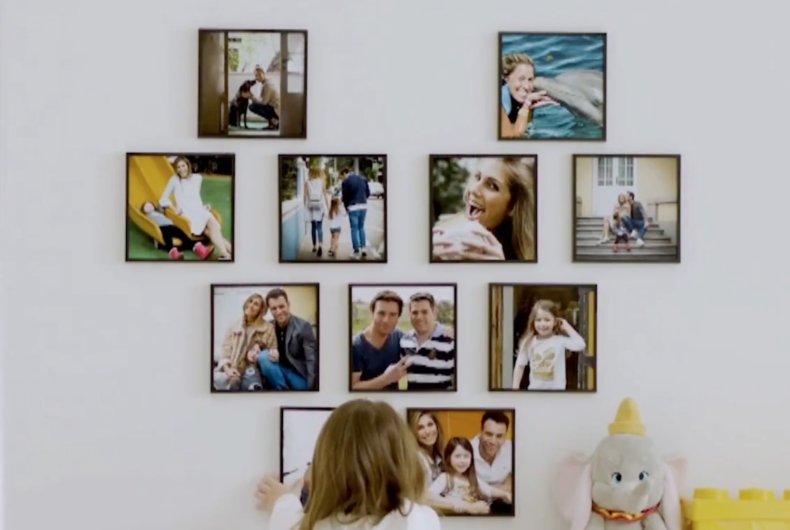 Mixtiles are a great way to get photos off your phone and onto a wall. They attach quickly and move just as easily, making them perfect for offices, homes and apartments. Each Mixtile is only $11, so you can give two of them. Or, give them a gift card and let them pick their own photos.
Buy at Mixtiles.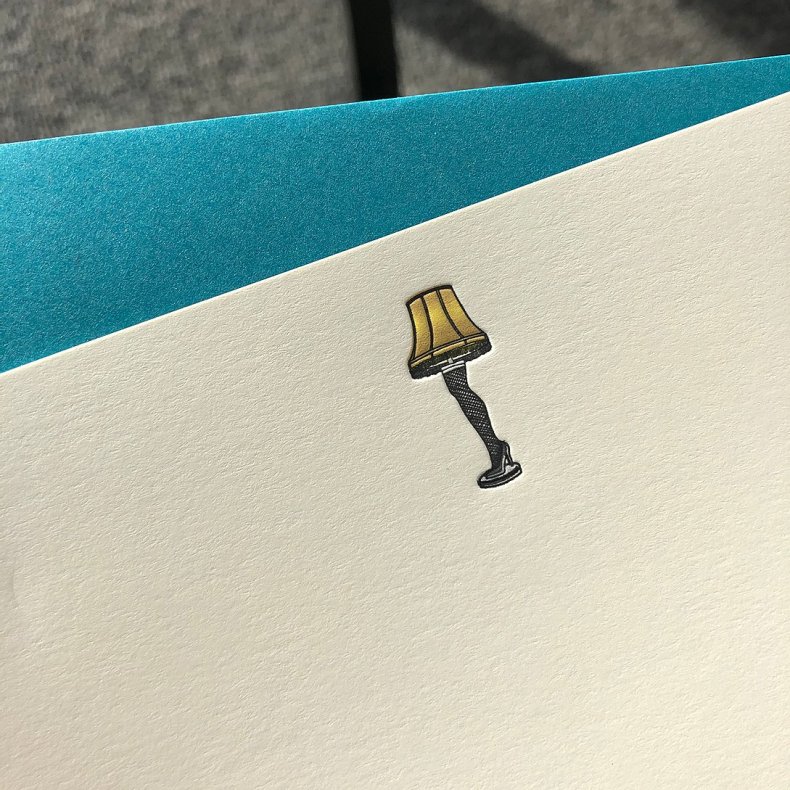 There's a resurgence of sending written notes to friends and loved ones. If you are looking for the perfect gift for a stationery lover, we recommend the Mix n' Match box set from Alice-Louise Press. These letterpress notecards are beautiful, and they leave an impression when you send them. Choose from holiday- or everyday-themed cards or explore stationery.
Buy at Alice-Louise Press.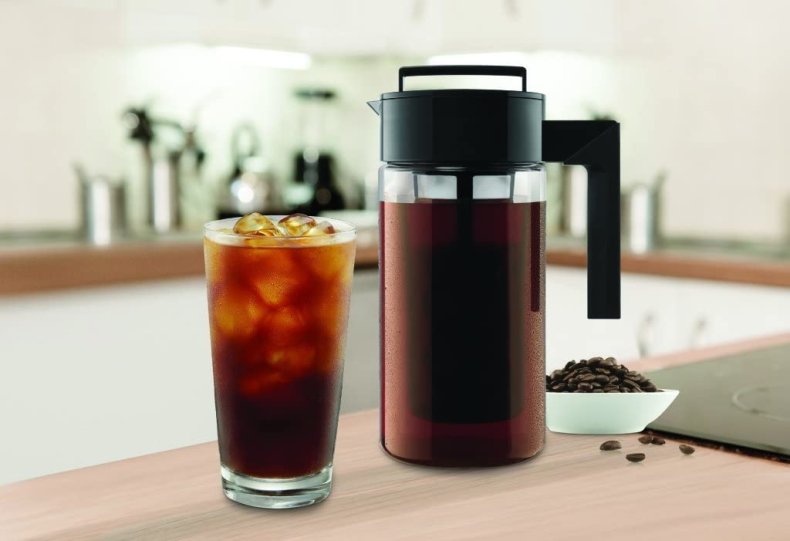 This cold brew coffee maker is one of the best you can buy, and it's only $15.99. This maker can brew up to four servings of cold brew at a time, though depending on the person, it may actually add up to about one serving on some days. There is also a two-quart option for $29.99.
Buy at Amazon.
Best Secret Santa Gift Ideas Under $50
When you are working with a bigger budget, you can give something even more memorable. These are the best Secret Santa gifts under $50.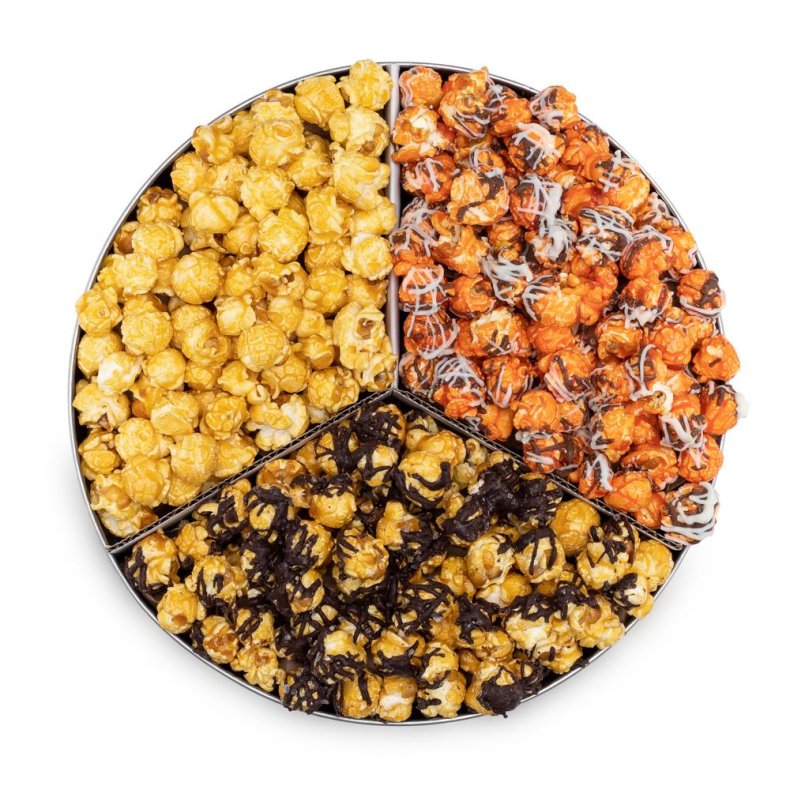 Shirley's gourmet popcorn is the best fancy popcorn we've tasted. From sweet to savory and even spicy, there is a flavor for anyone. The two-gallon tin of popcorn is a perfect gift with three flavors. We're partial to Afterburner and Buckeye, but every flavor is great.
Buy at Shirley's.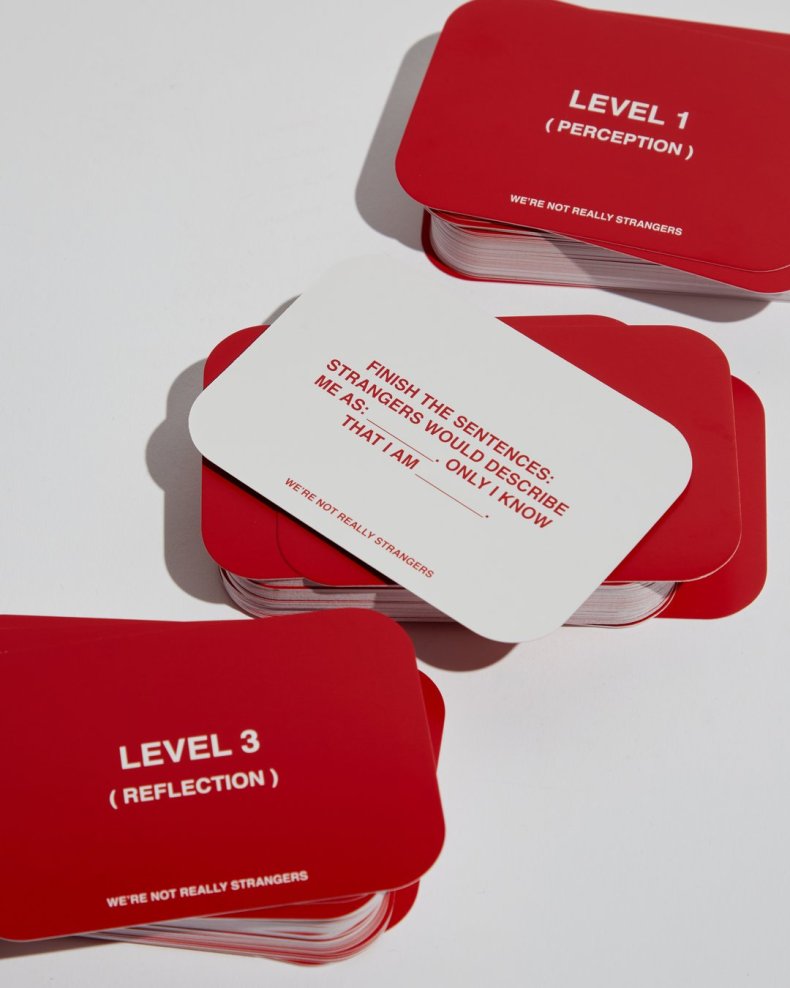 We're Not Really Strangers is a fun card game that you can play to get to know friends or with someone you are starting a relationship with. Three levels of questions ease you into the game. It's best played in person, but you can enjoy it over a Zoom call as well.
Buy at We're Not Really Strangers.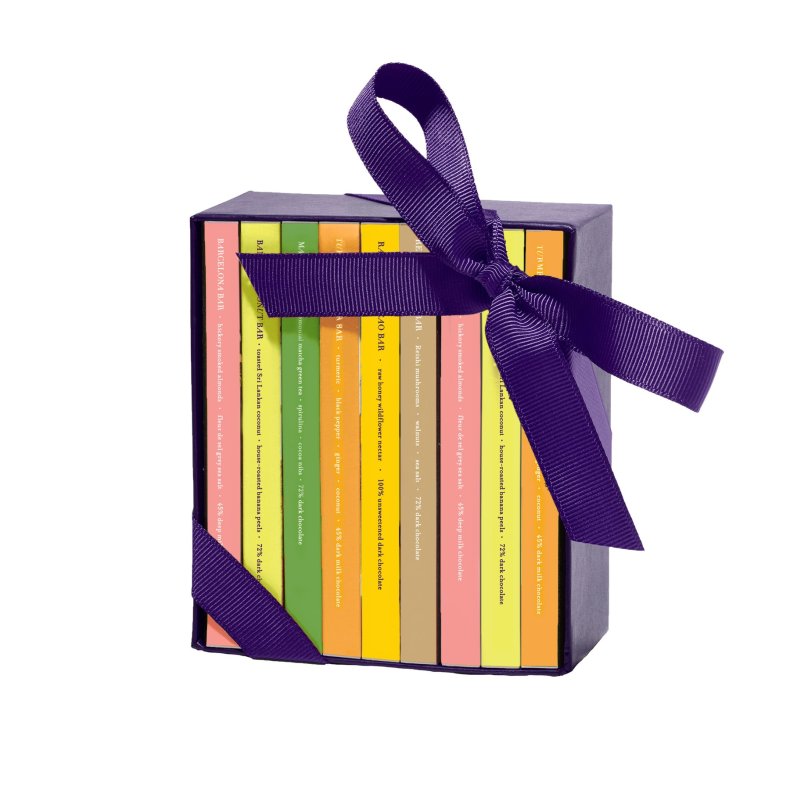 The perfect Secret Santa gift for a chocolate lover is this mini exotic chocolate bar library. There are nine bars with dark and milk chocolate and a range of delicious flavors. The Barcelona Exotic Mini Chocolate Bar with hickory-smoked almonds, Fleur de Sel gray sea salt, and 45 percent cacao deep milk chocolate sounds heavenly.
Buy at Vosges.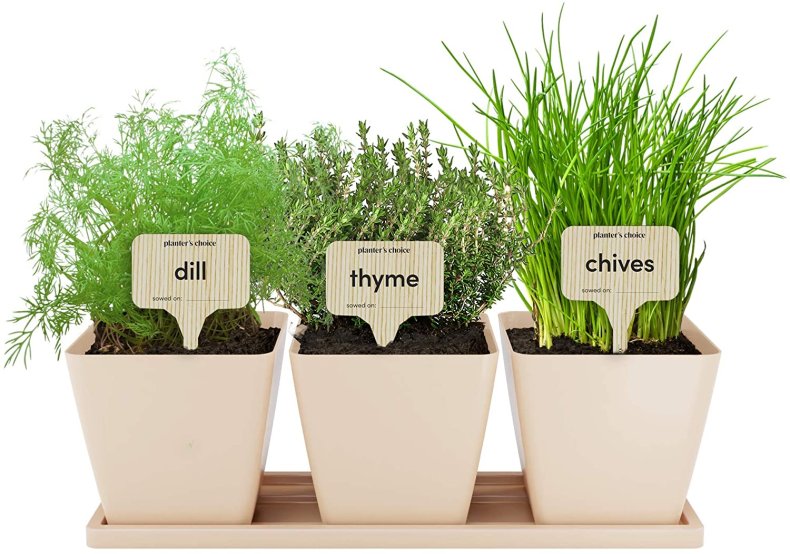 The 9 Herb Window Garden kit is an indoor herb garden that you can use to grow nine herbs in their window. It's perfect for people experimenting with cooking more this year, and fresh herbs really elevate a dish. There's also an extra accomplishment from growing the herbs from seeds. No need for a grow light; just keep these near a window.
Buy at Amazon.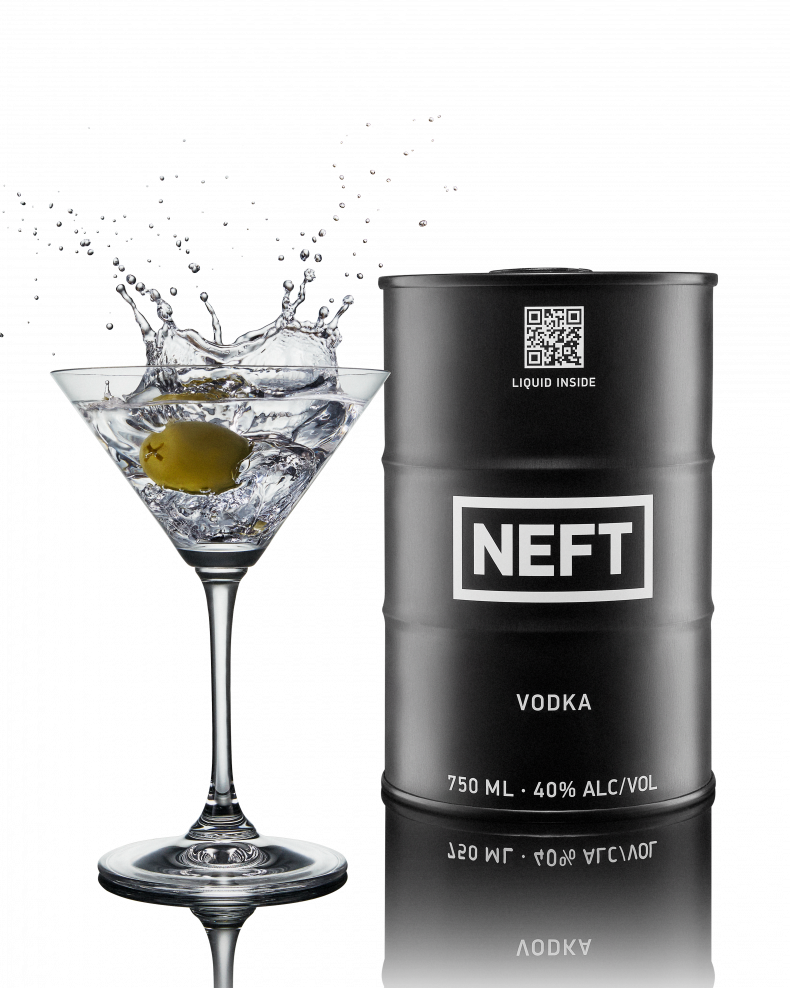 Neft Vodka is a great tasting vodka that a vodka lover on your list will enjoy, plus the bottle is shaped like an oil barrel, and it looks incredible on display. Whether they like to make vodka-based drinks or sip, this is a great option that will stand out.
Buy at Drizzly.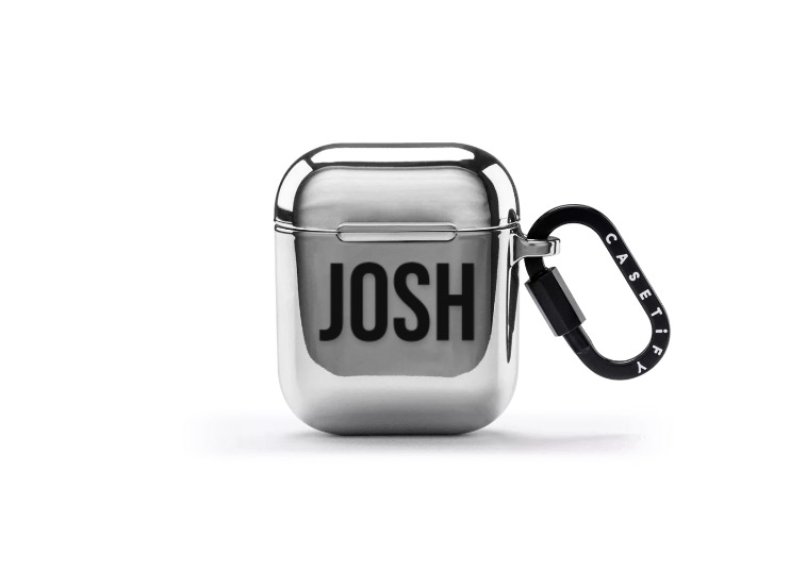 AirPods and AirPods Pro are incredibly popular and out of the price range of most Secret Santa gift exchanges. Still, you can give a remarkable custom AirPods case. Casetify offers a variety of colors and fonts. Add a short name or initials, and you'll give a gift they use and show off every day.
Buy at Casetify.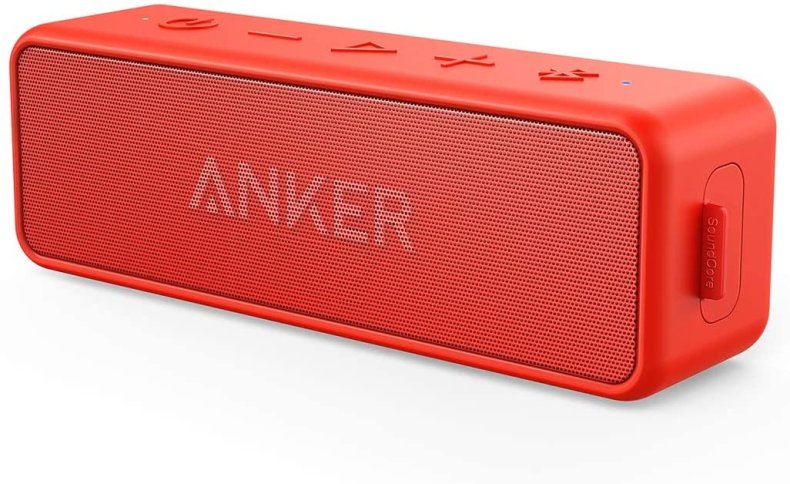 Anker's SoundCore 2 Bluetooth speaker is an excellent Secret Santa gift idea under $50. This small speaker is portable and water-resistant, plus it sounds great, especially at this price. The SoundCore 2 speaker is available in three colors. It features 24-hour battery life.
Buy at Amazon.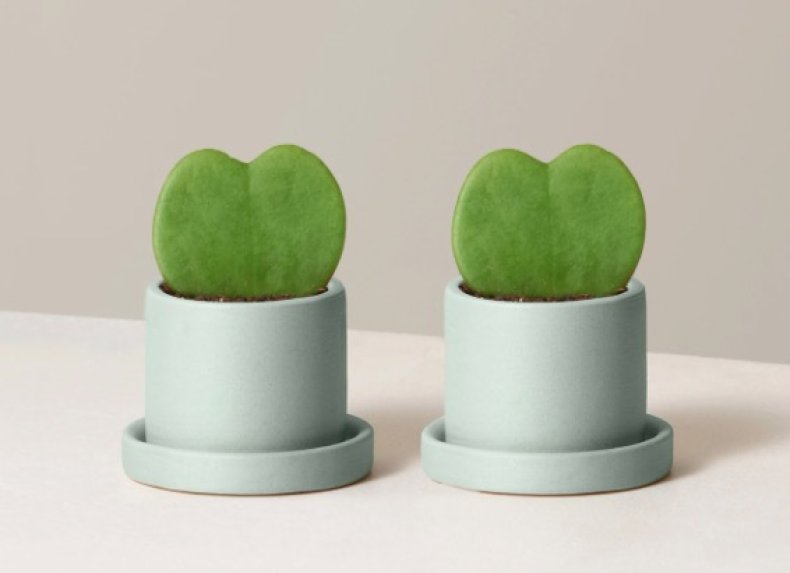 Sill offers amazing live plants that make great gifts. There are excellent options starting at $28 and going up from there so that you can choose how much you want to spend. We've had our eye on the Norfolk Island Pine and the Hoya Heart Duo. And, there are many incredible options to choose from.
Buy at Sill.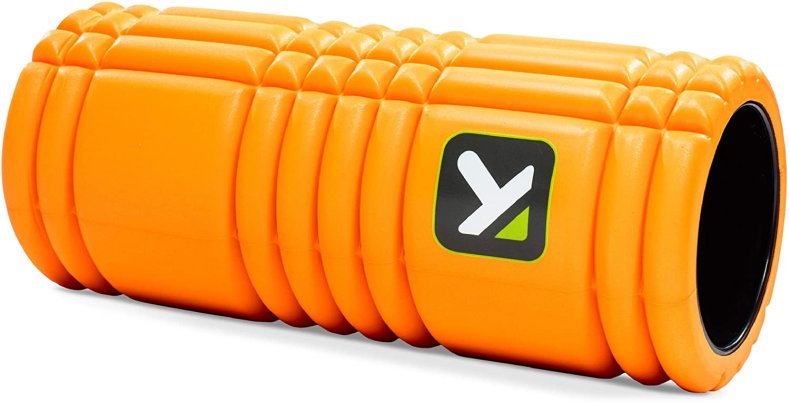 The TriggerPoint GRID foam roller is designed to stand up to repeated use. It comes with access to an online instructional video library that can help them get the most use out of a foam roller. This is a great self-care gift that is especially timely with massages and other similar gifts off the table for many people.
Buy at Amazon.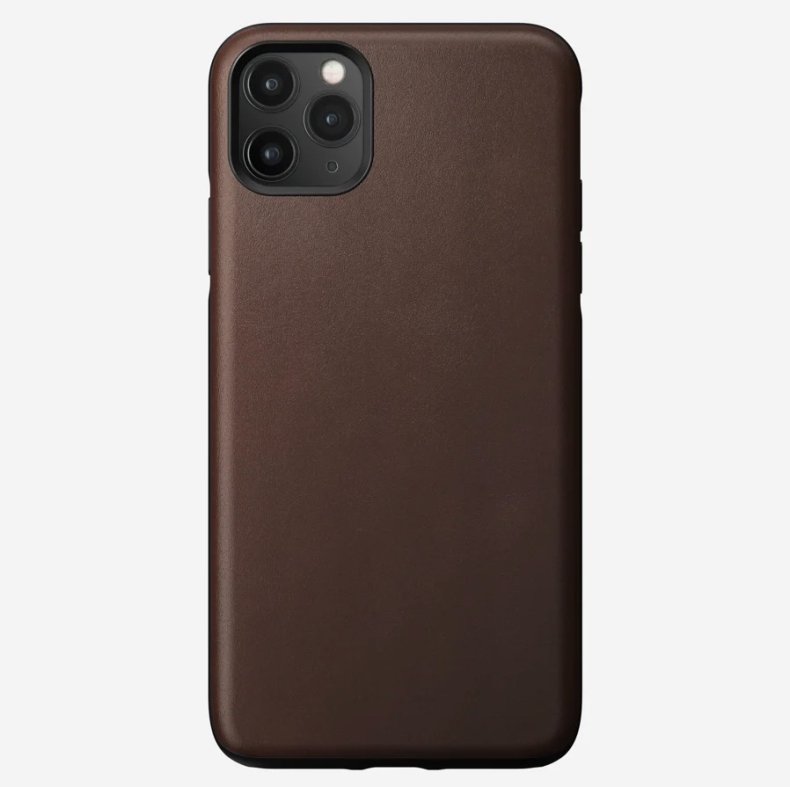 The Nomad Goods Rugged Case is a great iPhone case that is one of the perfect Secret Santa gifts under $50. These cases are available for most iPhone models, and there are a range of leather color options. We love the way these cases show wear and develop a patina over time.
Buy at Nomad Goods.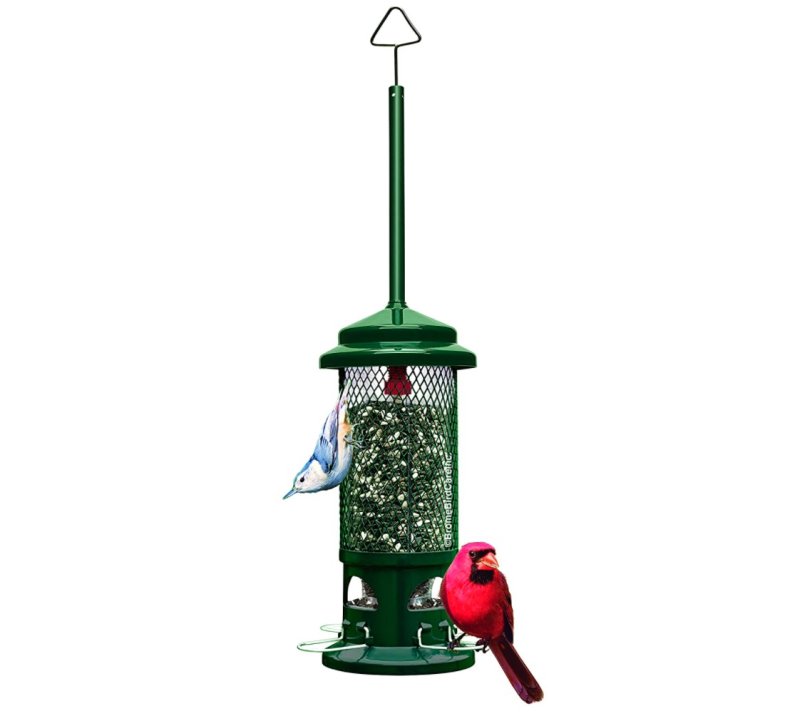 If you're looking for the best gift for a bird lover, the Squirrel Buster bird feeder is a great option. It can hold 1.3 pounds of seed and features four metal perches. The exposed parts are chew proof for squirrels, and the weight of an adult squirrel closes the feeder to prevent theft from your local squirrel population.
Buy at Amazon.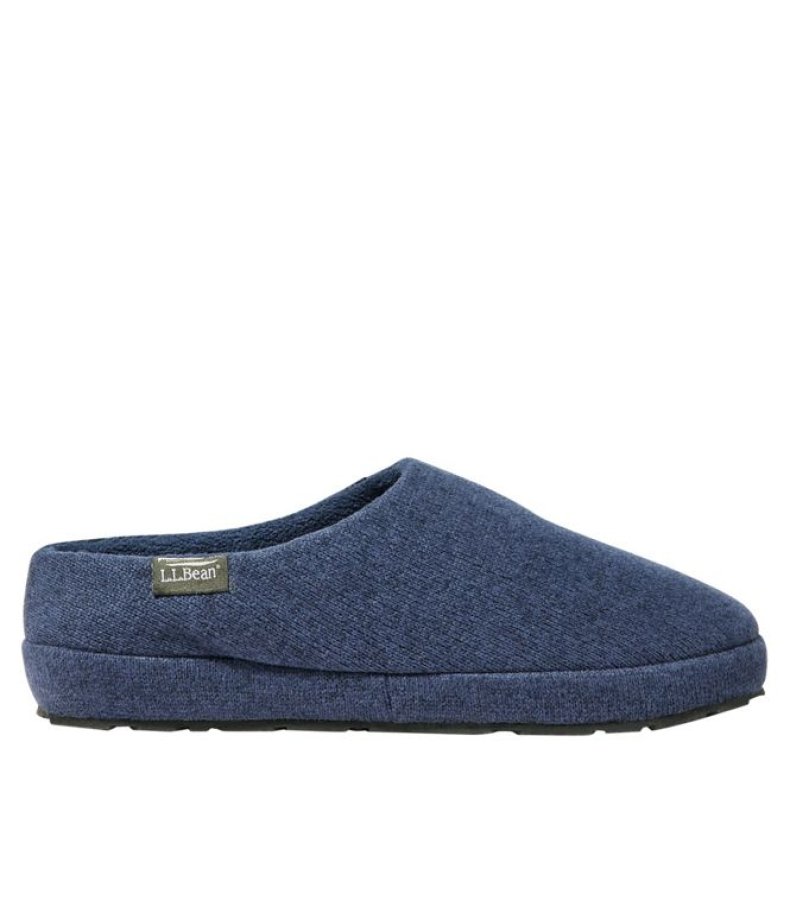 L.L. Bean's Sweater Fleece Slippers are vegan friendly with a fleece polyester upper and brushed fleece inner. These feature a light rubber outsole that makes them handy when you need to run outside quickly. Available in men's and women's styles, these are sure to bring a smile to someone's face.
Buy at L.L. Bean.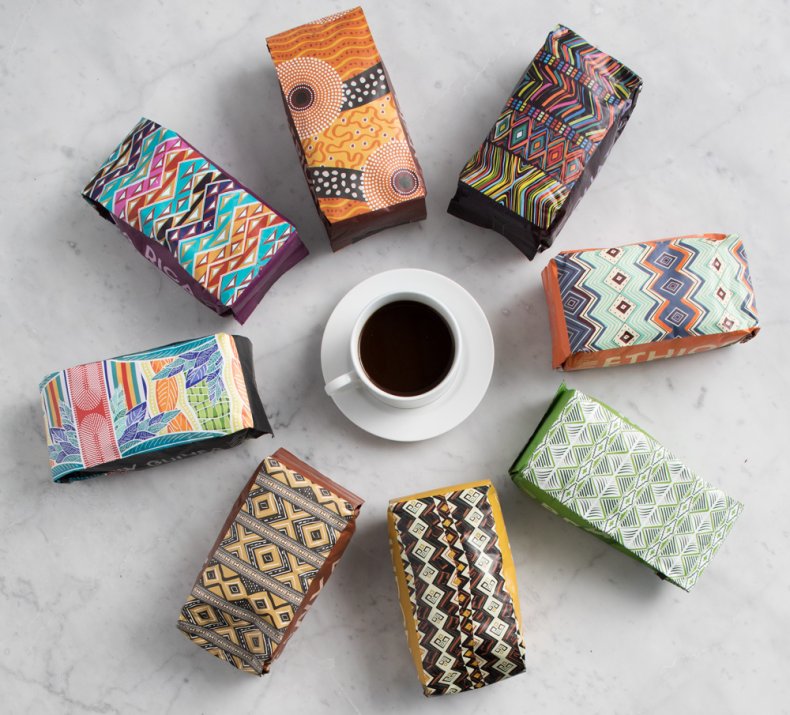 The best Secret Santa gift idea for coffee lovers is a coffee subscription that keeps them in coffee for a few months. From a 6 oz. half bag to two full bags, you can choose how much you want to spend, the grind and roast types. Each shipment includes information about the coffee and brew tips.
Buy at Atlas Coffee Club.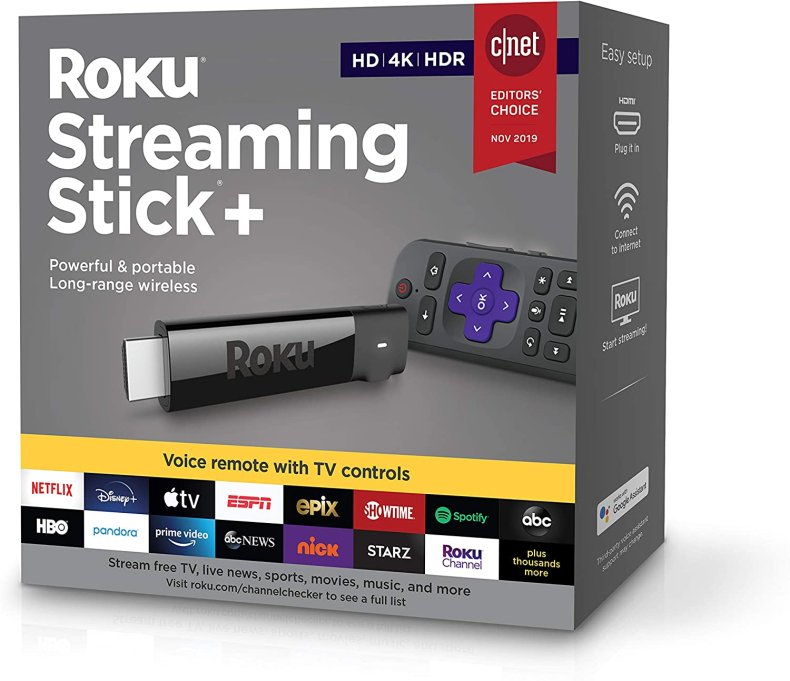 The Roku Streaming Stick+ is a great tech gift under $50 for your Secret Santa gift exchange. Roku works with all the popular apps and services, plus it can replace a cable box at some cable companies. The Streaming Stick+ includes support for 4K and HDR, which means they can enjoy movies even more.
Buy at Amazon.
Newsweek may earn a commission from links on this page, but we only recommend products we back. We participate in various affiliate marketing programs, which means we may get paid commissions on editorially chosen products purchased through our links to retailer sites.