20 Highest Climbers in Rolling Stone's Updated 500 'Greatest Songs' List
Rolling Stone magazine has updated its list of "500 greatest songs of all time."
To do so, the publication consulted more than 250 artists, writers, and industry figures to help choose "historic favorites, world-changing anthems, and new classics."
The latest list is the first full revision since the original rundown in 2004 (a small update in 2010 added 25 songs, mainly from the oughties).
Take a look at the hits to fall from the top 100, and those that joined the top 100.
Many songs that made the original list in 2004 have dropped out of the top 500, others have been demoted. But a few have climbed considerably—none more so than these.
Listed below are the 20 biggest climbers in Rolling Stone's updated "500 Greatest Songs" list.
1. "Nuthin' but a 'G' Thang" by Dr. Dre (1993)
Up 398 (427 to 29)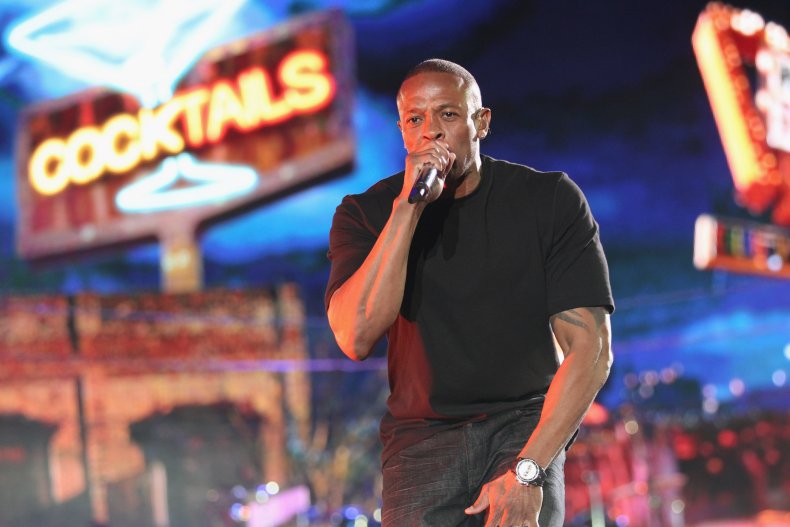 "Nuthin' but a 'G' Thang" is Dr. Dre only song on Rolling Stone's list.
It ranked number 419 when the list first came out, but in the latest update has been moved into the top 50, ranking at number 29.
Dre has two other songs that made the list where he features as producer and on vocals, N.W.A's "Fuck tha Police" and 2Pac's "California Love".
2. "Kiss" by Prince (1986)
Up 376 (461 to 85)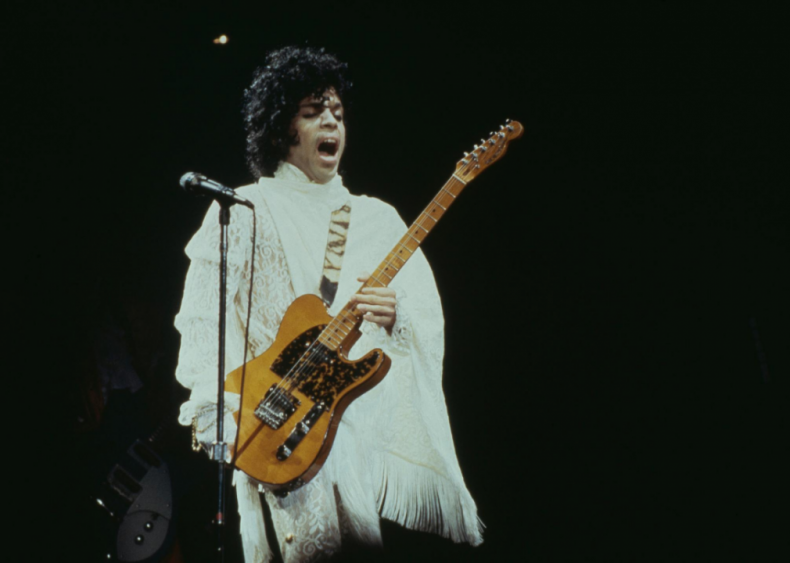 The song is ranked at number 85 on the updated RS 500 list after ranking at 461 in 2004.
Producer David Z told Rolling Stone: "That song totally reignited his career, and a year later Warner Bros. was trying to sign people who sounded like that."
3. "Just Like Heaven" by The Cure (1987)
Up 380 (488 to 108)
Robert Smith wrote "Just Like Heaven" after a romantic getaway with his then future wife. He recalled in a 2003 interview with Rolling Stone: "The song is about hyperventilating — kissing and fainting to the floor".
"Just Like Heaven" became the Cure's first U.S. hit, reaching number 40 on the Billboard charts in 1988.
4. "I Feel Love" by Donna Summer (1977)
Up 359 (411 to 52)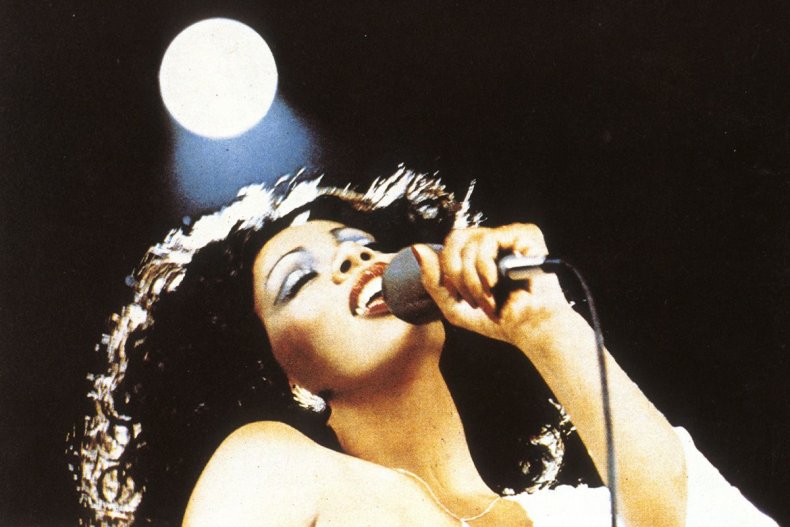 "I Feel Love" by the charismatic Donna Summer, aka "The Queen of Disco", is regarded as a song that helped lay the foundations of electronic dance music, while Donna's ability as a performer were chameleonic.
In 2011, the Library of Congress added the song to the National Recording Registry as "culturally, historically, or aesthetically important."
Rolling Stone moved "I Feel Love" up 359 places from its 2004 position, to number 52.
5. "Tiny Dancer" by Elton John (1992)
Up 340 (387 to 47)
Number 47 on the 2021 list of RS500. Lyricist Bernie Taupin, Elton John's writing partner, reportedly wrote the song about his wife, Maxine Feibelman, in L.A. in late 1970.
Last week, John became the first artist to have a hit record in the U.K. in each of the last six decades.
6. "Tumbling Dice" by The Rolling Stones (1972)
Up 338 (424 to 86)
The song about a gambler who cannot remain faithful to any woman, is known for its groove and in the latest update it went from 424 to being in the top 100 greatest songs of all time.
It was written during a period when the band were tax exiles living in France finishing their 12th American studio album, Exile on Main St.
7. "Fight the Power" by Public Enemy (1989)
Up 320 (322 to 2)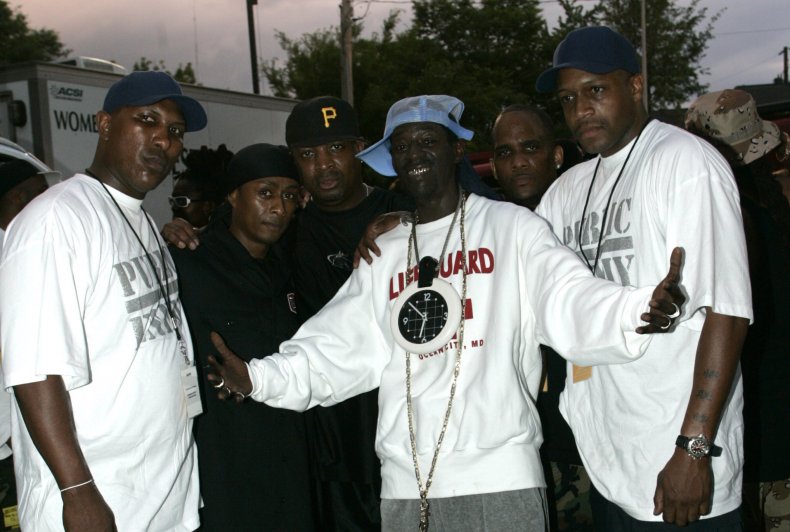 "Fight the Power" is defiant, angry and rhythmic. "Most of my heroes don't appear on no stamps," it told audiences, calling Elvis Presley "a hero to most" who "never meant s*** to me."
It is part of the soundtrack of Spike Lee's iconic 1989 film "Do The Right Thing" and it is now considered the second greatest song ever created.
The Bomb Squad's Hank Shocklee told Rolling Stone in 2014: "I think it was Public Enemy's and Spike Lee's defining moment because it had awoken the Black community to a revolution that was akin to the Sixties revolution, where you had Martin Luther King or Malcolm X. It made the entire hip-hop community recognize its power. Then the real revolution began".
8. "More Than a Feeling" by Boston (1976)
Up 288 (500 to 212)
The song scraped into the 2004 list, at number 500, before it was dropped entirely from the 2010 update.
But in 2021, music experts decided the nostalgic song had to be included and it is now listed at number 212.
"More Than a Feeling" is also included in the Rock and Roll Hall of Fame's list of the 500 Songs That Shaped Rock and Roll.
9. "Young Americans" by David Bowie (1975)
Up 277 (481 to 204)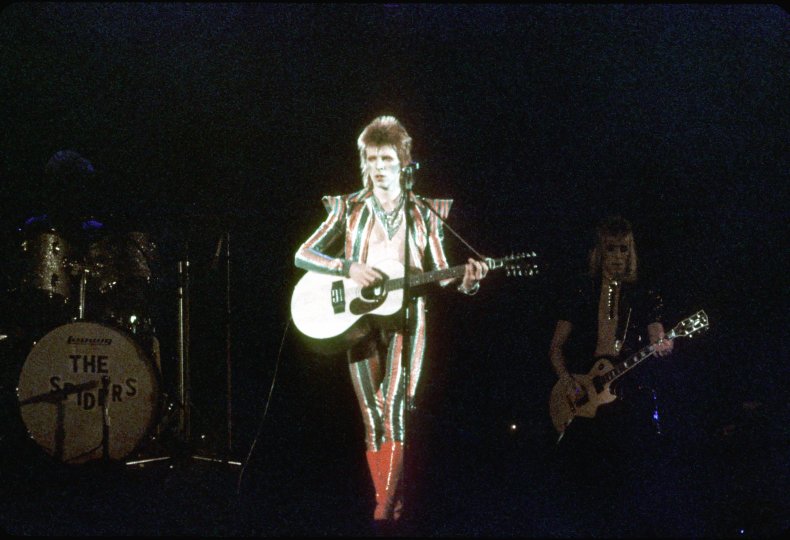 The song about a newlywed couple who don't know if they like each other.
In regards to "Young Americans" Rolling Stone said Bowie "ditched the glam look that made him a star and embraced what he called 'plastic soul,' embedding in Sigma Sound Studios in Philadelphia, which had been producing ornately orchestrated soul hits from the likes of the O'Jays and Harold Melvin and the Blue Notes."
10. "One Nation Under a Groove" by Funkadelic (1978)
Up 264 (474 to 210)
Funkadelic's most successful and critically acclaimed album, reached number 16 on the Billboard 200 and it is regarded as one of the greatest funk albums of all time.
The song has moved to number 210 in the 2021 RS 500 edition.
11. "Like a Prayer" by Madonna (1989)
Up 245 (300 to 55)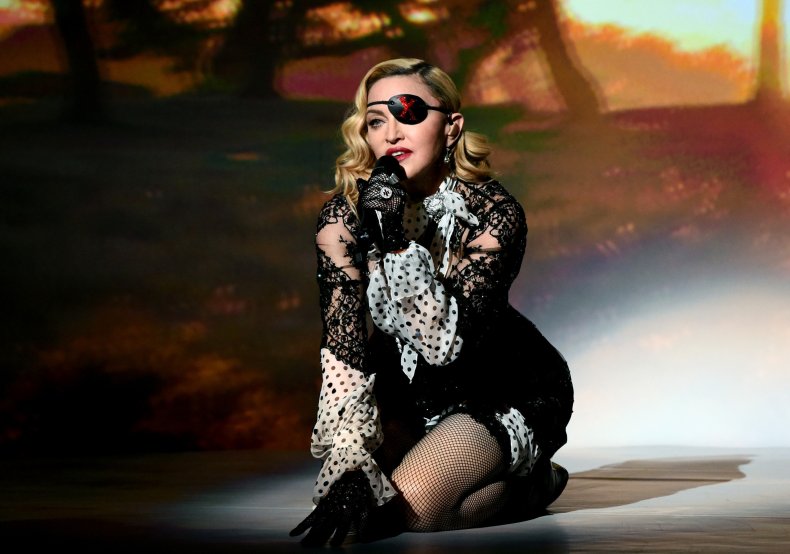 The hit song by Madonna received universal acclaim, with Rolling Stone at the time calling it as "close to art as pop music gets."
Madonna 1989 international success went from 300 to the top 100 in the RS 500 greatest songs of all time 2021 update. "Just like a prayer, you know I'll take you there".
12. "I Will Survive" by Gloria Gaynor (1979)
Up 241 (492 to 251)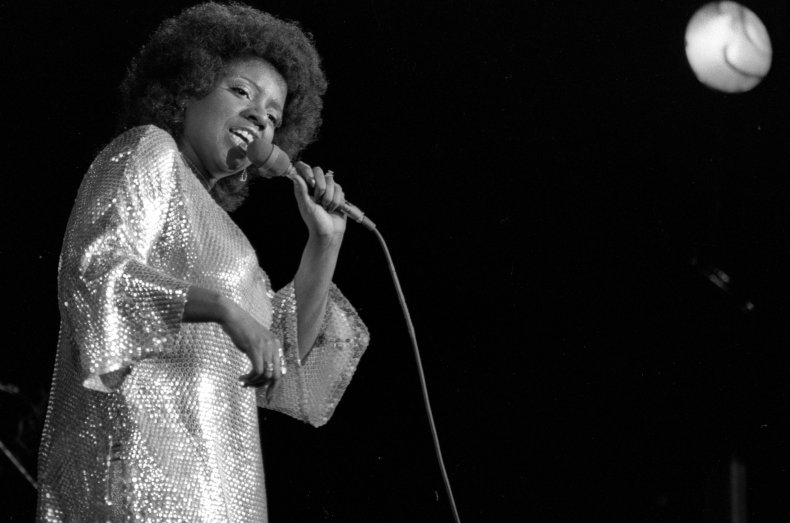 The disco anthem about finding inner strength and self worth after a break-up, reached number one on the Billboard Hot 100 in 1979.
According to Rolling Stone, when the song was released, "Gaynor had suffered the death of her mother and had recently undergone spinal surgery after tripping onstage and triggering temporary paralysis. So when she belted out "I Will Survive," she brought extra attitude".
Indeed, the attitude and the lyrics have turned "I Will Survive" into a symbol of female empowerment.
In 2016, the Library of Congress selected the original recording for preservation in the National Recording Registry for being "culturally, historically, or artistically significant". Rolling Stone has always included the song in the 500 Greatest songs of all time but this year it climbed up the ranking significantly.
13. "Sabotage" by Beastie Boys (1994)
Up 230 (475 to 245)
In 2004, "Sabotage" was included in RS 500 towards the bottom of the list but in 2021, the song moved up to number 245.
"Sabotage" music video is also noteworthy. Directed by Spike Jonze, it was nominated in five categories at the 1994 MTV Music Video Awards.
14. "F*** Tha Police" by N.W.A.(1989)
Up 235 (425 to 190)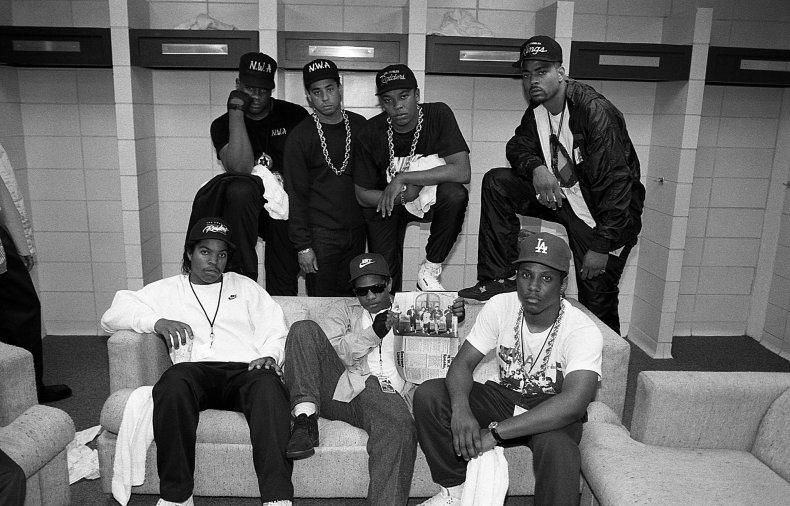 The protest song about police brutality and racial injustice from 1989, became an anthem for the Black Lives Matter movement when demonstrators took to the streets in protest over the killing of George Floyd by the Minneapolis police.
According to Rolling Stone, it has "experienced a nearly 300 percent uptick in on-demand streams across all platforms."
When the song was released, however, the FBI sent a bulletin to the group's label, denouncing the lyrics for encouraging violence against and disrespect for the police.
14. "The Boys Are Back in Town" by Thin Lizzy (1976)
Up 227 (499 to 272)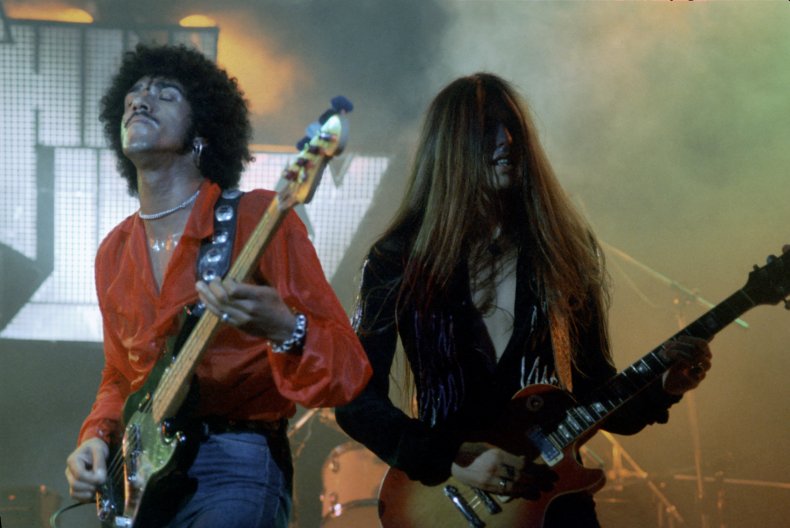 Irish rockers Thin Lizzy's worldwide hit from 1976 has also moved up the list significantly.
Rolling Stone praised lead singer Phil Lynott's "Gaelic soul" and the "twin-guitar" which they say is crucial to the song's success.
"The Boys Are Back in Town" is played at most Irish Rugby matches.
16. "Ode to Billie Joe" by Bobbie Gentry (1967)
Up 221 (412 to 191)
The song about a rural Mississippi family's reaction to the news of the suicide of Billie Joe McAllister, a boy to whom the narrator of the song is connected.
Bobbie Gentry has said about the lyrics, "as to what exactly Billie Joe McAllister and the song's narrator dropped off the Tallahatchie Bridge? I left it open so the listener could draw his own conclusion". 54 years later and the song is still one of the greatest ever created.
17. "Boys of Summer" by Don Henley (1984)
Up 207 (416 to 209)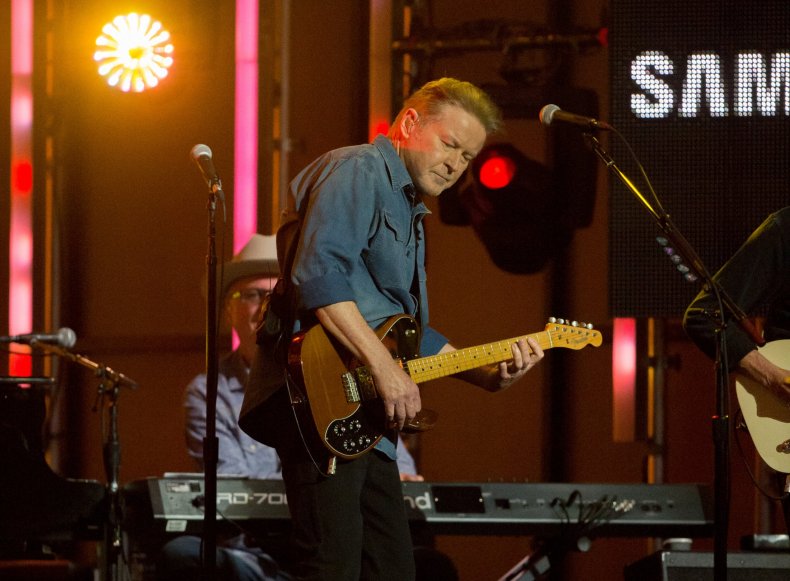 According to the music magazine: "For pure, lethal nostalgia, nothing beats this phenomenally catchy and casually devastating slice of synth-pop melancholy."
They love it so much they have moved it up in the RS 500 ranking.
18. "Radio Free Europe [Original Hib-Tone Single]" by R.E.M.(1988)
Up 205 (379 to 174)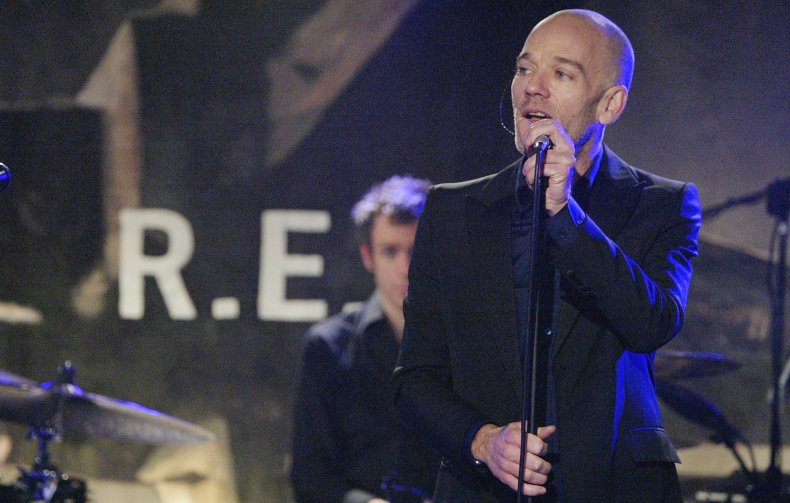 The critical acclaimed song is now in position 174 of the RS 500. In 2010, "Radio Free Europe" was added to the Library of Congress's National Recording Registry for setting "the pattern for later indie rock releases by breaking through on college radio in the face of mainstream radio's general indifference".
19. "Marquee Moon" by Television (1977)
Up 199 (372 to 173)
"Marquee Moon", the title track from American rock band Television 's first album, Marquee Moon, was written by the lead vocalist and guitarist Tom Verlaine and it is considered one of the most acclaimed rock songs ever.
20. "Roadrunner" by The Modern Lovers (1976)
Up 192 (269 to 77)
Jonathan Richman wrote this two-chord garage anthem which became a hit in the summer of 1977.
Rolling Stone describes "Roadrunner" as "the ultimate garage-rock road trip. It's an ecstatic two-chord tribute to cruising down the highway, just a lonely kid in a car with the radio on".