2,000 People Test Positive for COVID After Bad Bunny Concert
More than 2,000 people have tested positive for COVID-19 this month in connection to concerts by Puerto Rican rapper Bad Bunny.
The positive cases were recorded after the artist, whose real name is Benito Antonio Martínez Ocasio, played two shows in Puerto Rico on December 10 and 11, according to the local newspaper El Nuevo Dia. The shows took place at Hiram Bithorn stadium in the island's capital of San Juan.
More than two weeks after the event, Puerto Rico's Office of Epidemiology has recorded at least 2,005 positive coronavirus cases from contact tracing data of individuals who either attended the concert, or came in contact with someone who had, El Nuevo Dia reported on Friday.
The massive outbreak comes as Puerto Rico is experiencing a surge of new infections across the island, largely driven by the highly contagious Omicron variant. Puerto Rico is now recording an average of 5,148 new daily cases, marking a 5,000 percent increase from two weeks prior, when cases were just over 100 per day, according to the New York Times.
According to El Nuevo Dia, preliminary laboratory results have suggested that 92 percent of positive samples collected in Puerto Rico over the past week show characteristics of the Omicron variant.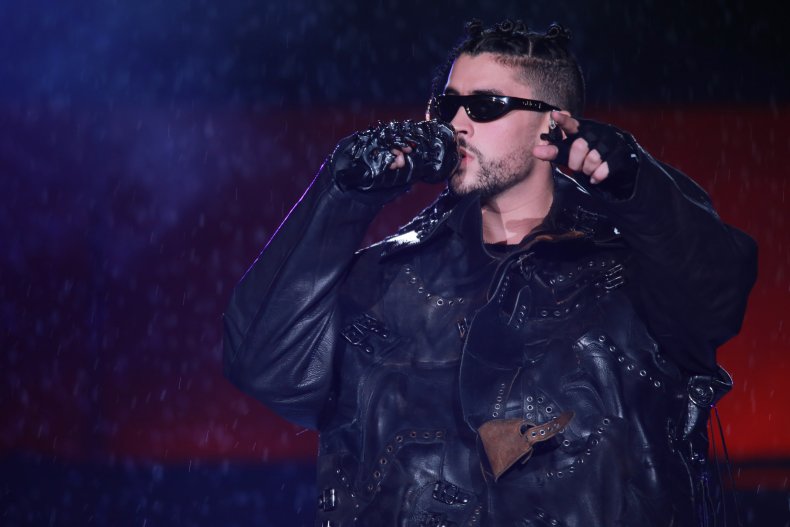 Omicron has taken the globe by storm since it was first detected in South Africa in early November. Now, the latest variant has been detected in every U.S. state, and has surpassed Delta in becoming the dominant strain in the country.
The U.S. is now reporting an average of more than 200,000 cases per day, but some health-care experts have warned that number could soon reach as high as 1 million as infections continue to soar. An influx in new cases this week caused thousands of flights to be canceled over Christmas, while a demand for testing has resulted in long lines and delayed turnover times.
Across Europe, several countries have moved to impose new COVID-19 restrictions ahead of New Year's Eve celebrations. Scotland, Northern Ireland and Wales have each decided to close nightclubs as cases rise, while Belgium moved to close movie theaters, concert halls, and fireworks events.
Scientists are still working to uncover information about the Omicron variant, but early data has suggested that it may result in less severe illness than other strains, especially among those who are vaccinated. The U.S. Centers for Disease Control and Prevention (CDC) maintains that vaccination is the most effective way to combat the spread of the virus.
"Current vaccines are expected to protect against severe illness, hospitalizations, and deaths due to infection with the Omicron variant," the CDC said on its website. "Vaccines remain the best public health measure to protect people from COVID-19, slow transmission, and reduce the likelihood of new variants emerging."