The 2020 US election is set to be the biggest-ever betting event with wagers worth close to $400m expected by November 3, according to a leading UK bookmaker.
Nearly $200m has already been spent with betting provider Betfair expecting tens of millions of dollars still to come in with less than two weeks until Election Day.
The bookmaker said a record £300m ($392m at Wednesday's exchange rate) could be bet on the 2020 election result, with the total staked on the Betfair Exchange reaching £150m overnight—double the £75m at this stage of the campaign in 2016, when a record total of £199m was bet.
In 2016, £75m was bet once polls closed, suggesting much of the activity is likely to come in the latter stages of the race.
Pundits rely on betting markets in the UK and elsewhere as political gambling is banned in the U.S.
Betfair spokesperson Sam Rosbottom said: "With the amount bet on the 2020 US election on Betfair Exchange reaching £150m overnight, the betting trends indicate that £300m or more will be bet on who will win.
"The current total bet is double the £75m staked at this stage four years ago, which means the 2020 election is on-course to become the biggest single betting event of all time by eclipsing 2016's £199m.
"Whilst more money has been bet on Donald Trump, it could be telling that the ten biggest stakes are all on Joe Biden."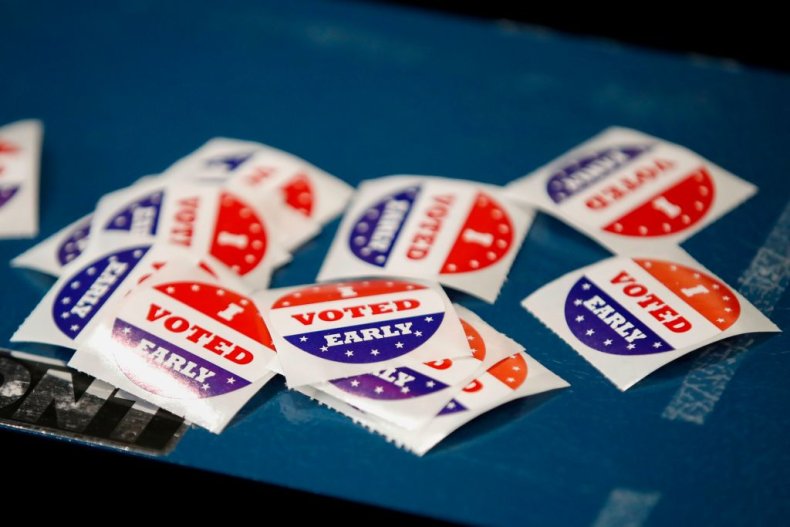 £78m has so far been bet on Trump and £68m has been bet on Biden. Multiple bets worth more than $100,000 have been placed on Biden winning the presidency in recent days, with the largest single bet of the campaign—£156,961 on September 27—backing the Democratic nominee.
None of the ten biggest bets on the 2020 US presidential election have backed the incumbent president to win again, Betfair data showed.
The biggest bet in the 2016 election came in for Clinton with £135,317 wagered.
Professional political gambler and Betfair election expert Paul Krishnamurty said: "Trump supporters are true believers like no other previous candidate and that extends to every aspect of what he does in politics—but it also influences the betting.
"Trump is much better known than Biden in Britain and he engages people like nobody else whether positive or negative. He's driven money into the bettings markets due to his huge appeal as the great underdog candidate that pulled off one of the fairy-tale upsets of all time in 2016."