Golden Globes Draw Heat for Diversity Issues and 'Baffling' 2021 Snubs
Whenever nominees for a major awards show are announced, it's inevitable that people on social media will gripe about snubs. It's also become standard for folks to notice—and share their frustrations over—a lack of diversity among nominees, whether the awards show in question is focused on movies, TV or music. And that's exactly how Wednesday is playing out, following the announcement of the 2021 Golden Globe nominees.
Many critics, cinephiles and TV fanatics are arguing that the Hollywood Foreign Press Association missed an opportunity to properly recognize films and series featuring and from Black creators—most notably Michaela Coel's critically adored I May Destroy You.
"To me, there is no more baffling excluded than I May Destroy You. It's the finest thing I saw on television this past year," New York Times pop culture reporter and "The Projectionist" columnist Kyle Buchanan told Newsweek in a phone call. "You just have to wonder if all the Globe voters were simultaneously hit on the head in the exact same place. I am just completely baffled by it."
And he's far from the only person confused by the Globes' lack of interest in HBO's I May Destroy You, which was rightly hailed last year for its vibrant filmmaking and human performances, and its nuanced exploration of issues surrounding sexual assault and consent. Judging from comments on Twitter, that's the snub that stands out as the most damning to many. Some people were also particularly upset about the series being left out, considering that a less daring show, like Netflix's Emily in Paris, was able to secure a couple of nominations. (Emily in Paris is competing in Best Comedy Series and Best Actress in a Television Comedy Series via star Lily Collins.)
Not every complaint online about I May Destroy You being ignored made an explicit mention of race or a lack of diversity, but there were several that raised concerns about a bias within the HFPA. One person pointed out that there are similar themes and plot points in the film Promising Young Woman, which received four nominations, and I May Destroy You (both works depict sexual assault), and said that it "says a lot" that Coel's project was snubbed.
A number of Black performers did receive nominations in other categories. Chadwick Boseman and Viola Davis are both nominated (the former posthumously, of course) for their roles in the film Ma Rainey's Black Bottom; Daniel Kaluuya is up for a Best Supporting Actor in a Motion Picture award, for the upcoming Judas and the Black Messiah, alongside Leslie Odom Jr. for One Night in Miami. Regina King is also nominated in the Best Director category, for her helming of One in Miami. (She's competing against a historic field in that category, one that, for the first time ever, features multiple female nominees.)
Despite those films receiving nods, none of them are competing in "the most prestigious category at the Globes," according to Buchanan, Best Picture for Drama. "The movies that did get in, frankly, are really white," he said, referring to Mank, The Father, Nomadland, Promising Young Woman and The Trial of the Chicago 7.
Buchanan was quick to share the same observation on Twitter, while noting that Spike Lee's acclaimed Da 5 Bloods was also left out of the Best Motion Picture Drama category.
The HFPA has faced scrutiny in the past for a lack of diversity, and as recently as 2020. At last year's awards show, the majority of winners were white. As The Hollywood Reporter noted, the only person of color to win a major film award was Awkwafina, who took home the award for Best Actress in a Musical or Comedy.
Speaking to Newsweek, Buchanan noted that, when it comes to achieving more diversity in show business and awards season, progress isn't linear and it's "an ongoing conversation."
"To me, that is very indicative of the frustrating, two-steps-forward, one-step-back, situation we often find ourselves in as a culture," he said. Buchanan added that, while snubs can be "irritating," they can also tell us something about "where culture might be at any given moment, and where culture's blindspots are."
But the Globes and the Oscars shouldn't simply be conflated; they're separate entities, Buchanan pointed out, and the HFPA is a much smaller, and less transparent, organization than the Academy of Motion Picture Arts and Sciences. "While I read a lot into what the Oscars are saying, the Globes can be wacky," Buchanan said, "and in a year and an award season as atypical as this one, you can always count on them to bring the crazy in some fashion."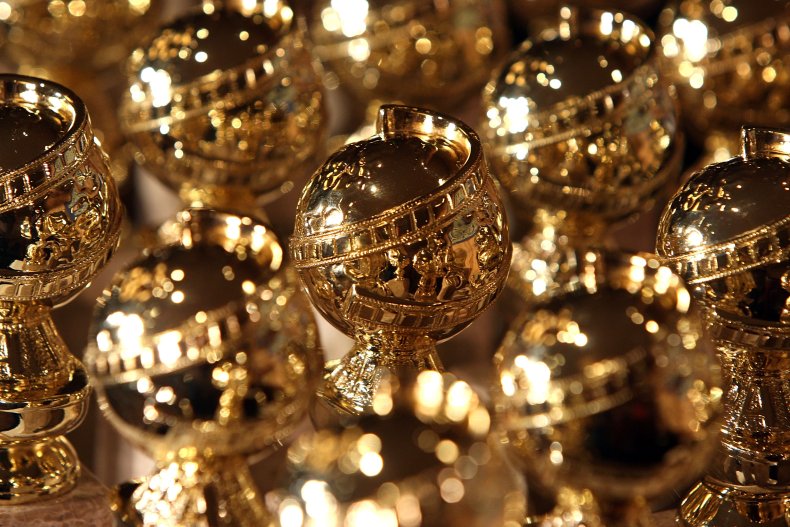 Updated 2/3/2021, 3:30 p.m. ET: This article was updated to include additional tweets from people on social media, and further context about the Golden Globes' recent history with diversity issues.