While there are still a lot of unknowns about the coming year, one thing is certain: We need an escape. With a vaccine offering hope for 2021 the future of travel is looking up, but what will be the safest trips to take while the world is still in flux? Think wide-open spaces, small-group adventures and responsible back-to-nature trips. Playing it safe doesn't mean you can't get outside your comfort zone and have a novel adventure though. From a polar bear micro-cruise in Svalbard, the northernmost inhabited archipelago, to chasing the shadow of the moon on an eclipse expedition in Antarctica, to closer-to-home adventures in the U.S., such as a train ride through the Red Rocks or an e-bike tour through Cajun Country, here are the pandemic-friendly epic escapes we're plotting for the brighter days ahead.
See Kangaroo Island Bounce Back
Australia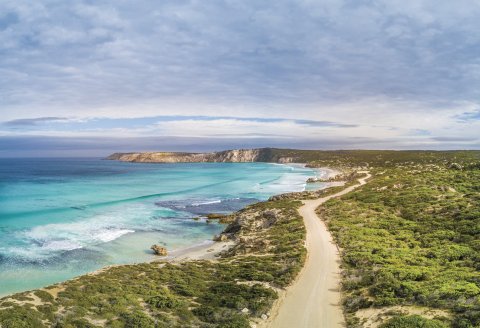 Nearly a year after Australia's bushfires devastated over 200,000 hectares and killed billions of wildlife, new life is rising from the ashes. This 96-mile long island is one of the best places to view Australia's unique animals in the wild—kangaroos, koalas, wallabies and even the world's smallest possum. Support the island's recovery with responsible local tour providers such as Exceptional Kangaroo Island which helps to regenerate wildlife habitat by planting trees and incorporates fire ecology into their tours' storytelling. Swim with sea lions or sip some Jacob's Creek local wine and watch the 'roos bounce back.
Soak in the Natural Wonders
Hokkaido, Japan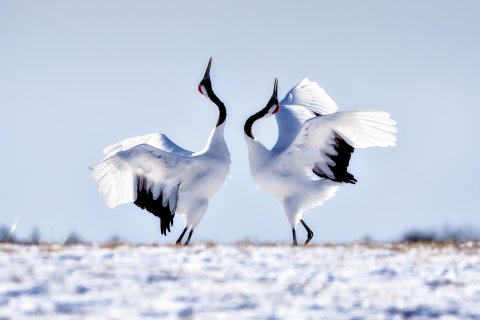 While the world waits for the 2021 Tokyo Olympics, consider Japan's least-developed island as a refuge from the crowds. Rugged and remote, Hokkaido is teeming with unique natural wonders and adventures including trekking in untouched forests, fat biking on frozen lakes, and searching for the island's rare red-crowned crane—the only place in Japan you can find the sacred bird. But a day isn't complete here unless you've soaked in an onsen, or hot springs; and Hokkaido is bubbling with some of the best onsens in all of Japan.
Gorilla and Chimpanzee Trekking
Rwanda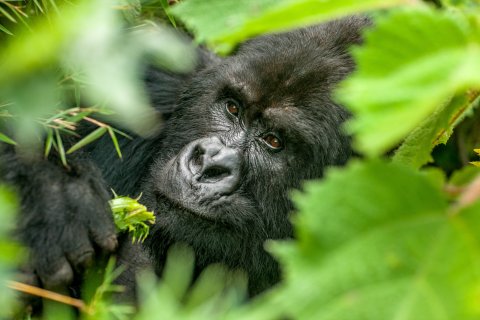 A country that knows all too well about resilience, Rwanda is ready for 2021 with a recently upgraded UNESCO biosphere reserve, Gishwati-Mukura National Park, that will be open for chimpanzee and primate trekking for the first time as well as overnight camps. The impact of your travel dollars goes far here: contributing to conservation, reforestation and empowering local communities. After you catch your breath after seeing the mountain gorillas, hike or bike along the Congo Nile Trail.
Visit an Indigenous Lodge
British Columbia, Canada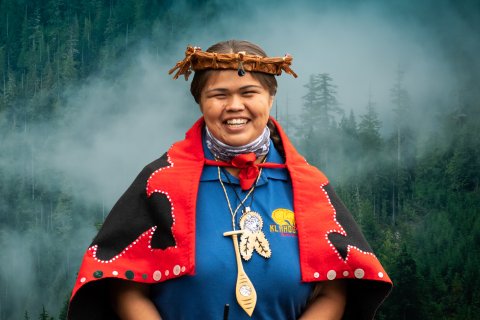 Welcome to the "Serengeti of North America," as Desolation Sound is dubbed with its abundance of massive wildlife from grizzly bears to orca whales to bald eagles. The most authentic way to experience this region is with a stay at Klahoose Wilderness Resort, a new Indigenous-owned-and-operated luxury eco-resort offering a secluded retreat with guided excursions in one of the largest temperate rainforests on Earth.
Search for Polar Bears
Svalbard Archipelago, Norway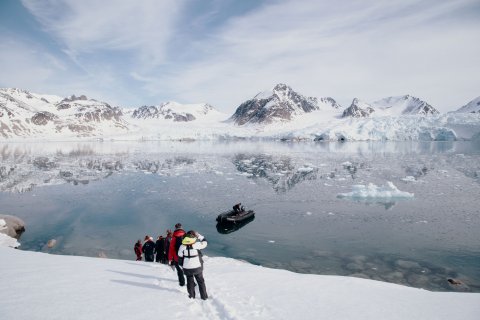 While big cruise ships aren't pandemic-friendly, Secret Atlas' 12-person micro-cruise expedition is the perfect way to safely adventure in 2021 away from crowds and chaos. You couldn't dream up a more isolated place than the Svalbard Archipelago, only 800 miles from the North Pole, and home to one of the largest populations of polar bears on Earth. These small vessels can access spectacular narrow waterways to spot polar bears, Arctic fox, sea birds and more in their natural habitat.
Go Glamping on a Protected Island
Espíritu Santo Island, Mexico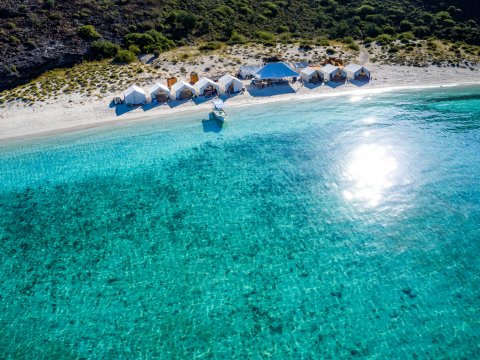 Dubbed "The Aquarium of the World" by Jacques Cousteau, the Sea of Cortez is one the best spots in the world to swim with whale sharks and sea lions. You also can find the rare blue-footed booby birds here without going all the way to the Galapagos. Located in Mexico's least-populated state, Baja California Sur, Espiritu Santo Island, just a one-hour boat ride from the city of La Paz, is a natural protected UNESCO World Heritage Site in the heart of it. There are no hotels—only camping is allowed—but Todos Santos Eco Adventures offers a fully solar-powered luxury camp experience on the island, private-chef included.
The Great American E-Bike Trip
California to Georgia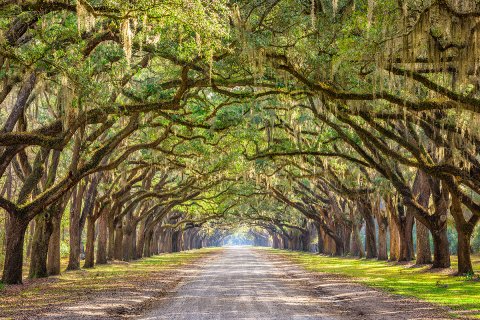 After a year of being stationary, consider a more human-powered road trip for 2021. Take an epic cycling adventure made more accessible with a boost from an electric-assist bike. Discover the most beautiful and bizarre parts of America from the Mojave Desert to UFO territory to Cajun country on an e-bike friendly tour. TDA Global Cycling's Great American Road Trip can be done on any style of bike, in full, or broken down to a 10-day trip to explore one region.
Sleep in Your Own Dome in Patagonia
Patagonia, Chile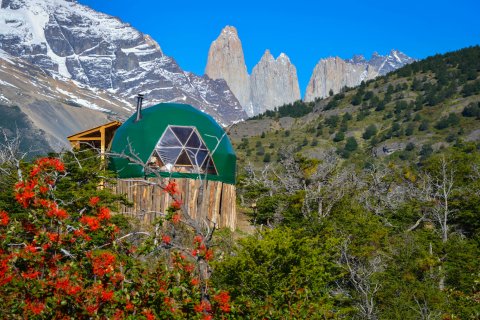 Spend a night under the stars in the world's first geodesic dome hotel, in the otherworldly Torres del Paine National Park in Chilean Patagonia. EcoCamp, a luxury eco-lodge known for its fully sustainable solar- and hydro-powered dome suites modeled after traditional Kawésqar native huts, is the perfect base for exploring the granite peaks, glaciers, forests, and waterfalls right outside your dome. You might recognize these nomad-style digs from Long Way Up, when Ewan McGregor and best friend Charley Boorman recharged here for the night on their epic electric Harley ride through South America. For a next-level adventure, this Natural Habitat Peaks, Lakes & Glaciers of Patagonia tour includes tracking the elusive Patagonia puma and visiting the most northerly king penguin colony in the world.
Rewilding the Nordic Way
Sweden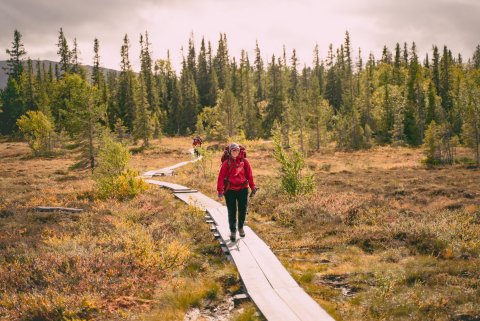 Rewilding is to return to a more natural state, the opposite of domestication—or the perfect antidote to our Netflix-bingeing days locked-down in our homes. In 2021, get back to your wild side Rewilding with Escapade Sweden, where you'll learn ancient Nordic survival skills, bushcraft, and traditional archery while following in the footsteps of Vikings, pilgrims, and the Indigenous Sami people in the forests of Jamtland, Sweden. Learn how to forage for food, cook over a campfire and live off-the-grid in the modern age while tapping into your natural instincts and reconnecting to nature. And you'll be too busy looking for reindeer tracks to even notice you lost your cell signal.
Ride From the Rockies to the Red Rocks
Colorado and Utah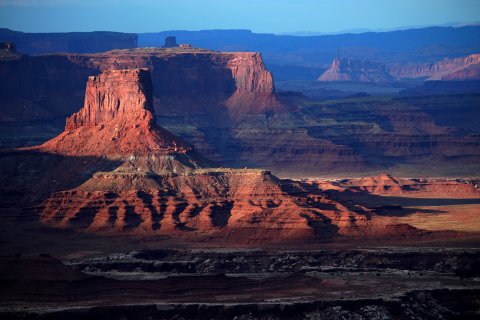 Explore some of Southwest's most spectacular landscapes on a luxury glass-domed train on Rocky Mountaineer's new two-day "Rockies to the Red Rocks" route. On this two-day trip, you'll wind through Colorado's Rocky Mountains and River to Moab's natural arches, stopping in Glenwood Springs overnight, with enough time to soak in the hot springs.
Watch a Total Solar Eclipse
Antarctica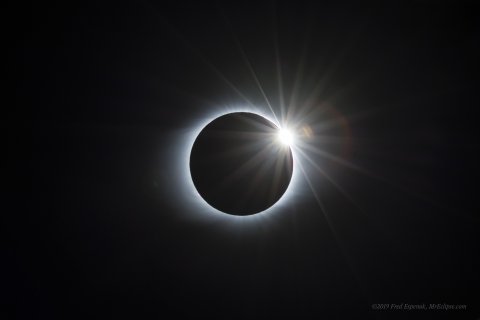 2020 might have had more than a few dark spots, but there's one moment in 2021 when you'll want to be plunged into complete darkness—when the total solar eclipse occurs in December. This would be an unforgettable time to experience Antarctica under the shadow of the moon. Quark Expeditions, the only team to have led a solar eclipse expedition on the seventh continent, has eclipse voyages with experts on board, including NASA's "Mr. Eclipse."