Like last year at this time, the very best we can hope for in 2022 is an end to the pandemic that has caused such devastation in the world over the past 22 months. If we've learned anything from our experiences in 2021, though—first with the Delta variant and now Omicron—it is that we can't count on anything when it comes to the COVID-19 virus.
Rather than bet on a return to pre-pandemic normalcy, we need to create a different normal in which we remain vigilant about the health risks while finding safe, productive ways to work, play, mix, mingle and be happy that are rooted in our new reality.
Fortunately, the early signs are that 2022 has a lot to offer to help us do that, to make that new reality interesting, innovative, informative and, at least some of the time, just plain fun. From space to sports, business to the arts, health to technology, here is a sampling of some of the things that could make 2022 a very happy New Year.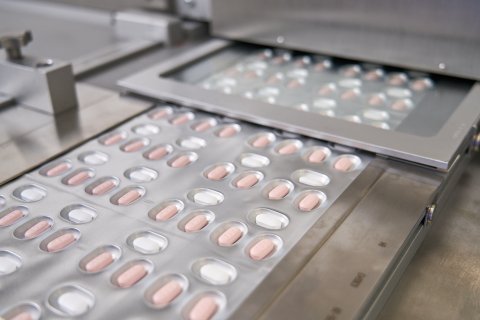 A New Weapon Against COVID
An important weapon against COVID-19 will likely hit pharmacy shelves in 2022: a simple antiviral pill that can thwart infection.
Pfizer's Paxlovid has so far sailed through tests and seems on track for approval sometime in the New Year. Taken within five days of the onset of symptoms, Paxlovid was 89 percent effective in reducing hospitalization and deaths from COVID-19 in adults at high risk, according to Pfizer's final analysis of trial results.
It's good news for everybody, and particularly those who are immunocompromised, unvaccinated, elderly and otherwise vulnerable to severe COVID-19. Because Paxlovid works by blocking an enzyme, called a protease, that is essential for the virus to replicate, the mutations of Omicron and possibly other variants aren't likely to compromise its effectiveness.
Paxlovid's success comes as a welcome relief after disappointing news about other COVID-19 treatments. Molnupiravir, a therapeutic pill developed by Merck and Ridgeback Biotherapeutics, didn't perform as well in trials as hoped. And some antibody treatments currently in use don't work against Omicron.
Paxlovid won't be a silver bullet. Because it must be administered shortly after the onset of symptoms, patients will have to run the gauntlet of getting tested, seeing a doctor and filling a prescription in short order—a high bar for many people in the dysfunctional U.S. health care system. However, in combination with vaccines, mask-wearing and other measures, Paxlovid could bring us a step closer to normal, or whatever post-pandemic normal turns out to be. —F.G.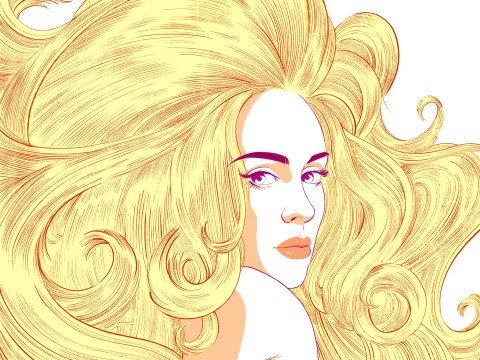 Adele Does Vegas
Coming this January 21, Mega-star singer Adele begins a 12-week residency at Caesars Palace in Las Vegas. The "Weekends With Adele" shows—Friday and Saturday concerts in the hotel's 4,100-seat venue, the Colosseum—will, of course, feature her fourth studio record, 30. Tickets? Seats quickly sold out during the Ticketmaster pre-sale, and secondary-market tickets, according to a quick scan of Seat Geek, are going for anywhere from $2,000 to $8,000 for the April 2, show (even for a perch in the nosebleed section). Oh well, there's always YouTube. —H.G.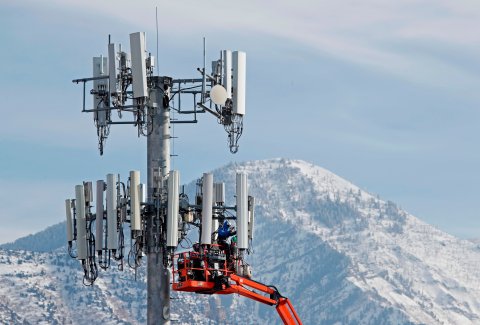 5G Goes Mainstream
The next generation of cellular network is finally slated to arrive next year. In 2022, AT&T, Verizon and T-Mobile are rolling out 5G—short for fifth generation mobile network—broadly across the U.S. While 4G gave us smartphones and apps, 5G will completely reshape how we use our devices. Expect faster connection speeds, greater bandwidth and less lag, which will lead to things like connected vehicles and traffic systems, increased e-health care and advanced cloud gaming. You'll be able to download a full movie to your phone in seconds, and augmented reality, enabled by 5G, will become ubiquitous. Baseball fans will be able use their phones to find the velocity of a pitch. Factory managers can integrate robot workers alongside humans; while already possible with 4G, 5G enables these robots to be increasingly coordinated, anticipating their human coworkers' movements. Expectations are high, with some experts predicting 5G could usher in the next industrial revolution. —M.G.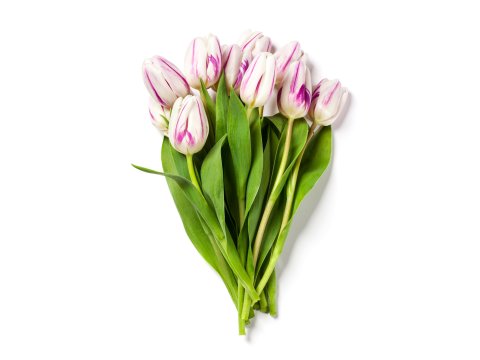 A Once-a-Decade Floral Extravaganza
Once every 10 years, gardeners, urban planners and plant enthusiasts from around the world come together for Floriade, an international horticulture exhibition in the Netherlands. This year's festival takes place from April 14 to October 9, and 40 countries have signed up to host pavilions that show off their local plants, as well as trade solutions they've found to make their cities more sustainable. Among the attractions: Qatar's 3D-printed "Desert Nest" and Germany's water playground. After checking out the sites and walking through the Dutch arboretum, visitors can ride a cable car over the grounds for views of the sprawling gardens below. —M.G.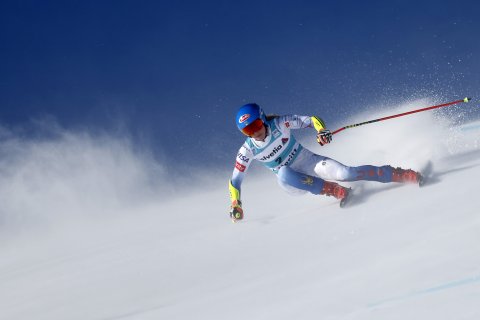 Let the Games Begin—and Keep Going
U.S. diplomats may be absent but athletes will be there in full force for the XXIV Olympic Winter Games in Beijing, running February 4–20 and featuring 109 events in 15 disciplines across seven sports. Keep an eye out for two-time Olympic giant slalom gold medalist Mikaela Shiffrin, who at age 26 is trying to become the most decorated American Alpine skier in history, along with a number of new events. They include mixed-team ski jumping, in which men and women compete together, and "freeski big air," in which athletes attempt their most challenging aerial tricks.
Still jonesing for international sports? Also in Beijing, the XIII Paralympic Games start on March 4, with 78 events in six sports, such as para ice hockey and wheelchair curling. If that's still not enough global play for you, the World Games will take place starting July 7 in Birmingham, Alabama, featuring sports not included in the Olympics. Those range from the familiar (lacrosse, rugby) to the frankly bizarre, including "korfball," a distant cousin of basketball in which mixed teams battle to toss a ball through a raised goal called a "korf" (Dutch for "basket"). —P.C.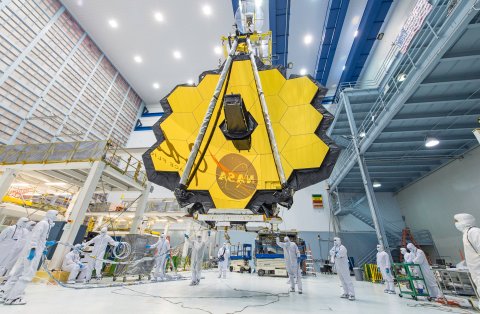 A View of the Early Universe
By midsummer, if all goes well, the James Webb Space Telescope will be peering backward in time to the first few hundred million years of the universe and sending back images of the first stars and galaxies forming from the maelstrom of the Big Bang.
The Webb is the successor to the Hubble Space Telescope, which has been delivering spectacular images since 1993. Hubble was a huge improvement over ground-based telescopes because its position in low-Earth orbit put it above the image-distorting atmosphere. Webb goes a step further: It will sit a million miles away in a "Lagrange" point, gravitationally suspended between the Earth and the sun, protected from the sun's heat by a tarp that will (fingers crossed) unfurl to the size of a tennis court.
Being so far from Earth means that the Webb's highly sensitive equipment can be kept cool enough to pick up faint signals from the early universe. Whereas Hubble looked mainly at light in the visible range (as well as some infrared and ultraviolet), the sensors on the Webb are tuned to lower-frequency "red-shifted" light. That is crucial to the telescope's mission: Since distant objects in the expanding universe are moving away from us faster than those close at hand, the frequency of their light is shifted toward the red end of the spectrum, in the same way the pitch of a train whistle gets lower as it passes by.
The $10 billion Webb, scheduled to launch from French Guiana in December, is a high-risk project. If something goes awry after launch, astronauts won't be able to effect repairs, as they did in 1993 when the Hubble's mirror turned out to be flawed. But if Webb succeeds, it will enhance our understanding of the universe's beginnings 14 billion years ago. —F.G.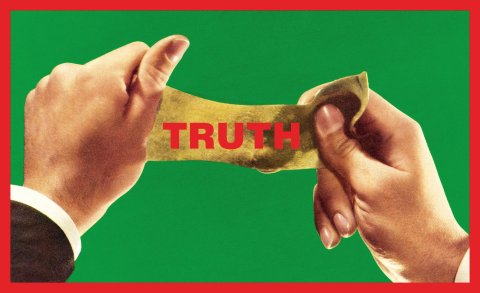 Blockbuster Art Exhibits
Starved for the communal experience of viewing art for much of the pandemic, museum lovers can feed their habit again, with many eagerly anticipated and oft-postponed exhibits slated to open in 2022. The most comprehensive showing of her work in 20 years, conceptual artist Barbara Kruger's Thinking of You. I Mean Me. I Mean You will be at the Los Angeles County Museum of Art (LACMA) from March 20 to July 17, showcasing her signature interaction of pictures and words with media. The saturated color and texture of Paul Cézanne, often referred to as the "Father of Modern Art," will be on display at the Art Institute of Chicago from May 15 to September 5, the first major retrospective of his work in the U.S. in more than a quarter of a century. Also scheduled: Mind/Mirror, the most extensive showing ever of Jasper Johns' work, with dual exhibitions at the Whitney in New York City and the Philadelphia Museum of Art (through February 13) and a Francis Bacon exhibit Man and Beast at London's Royal Academy (January 29-April 17).—M.W.S.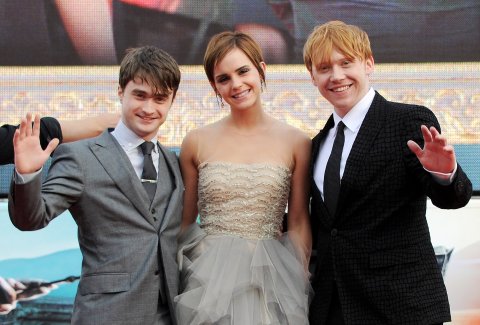 Wizards Redux
Twenty years after the "Boy Who Lived" and his intrepid friends faced off on the silver screen against "He Who Must Not Be Named," HBO Max will stream the highly anticipated retrospective special, Harry Potter 20th Anniversary: Return to Hogwarts, dropping at midnight on New Year's Day. Much like the Friends reunion special that aired on the same network last year, the show will reunite the franchise's stars Daniel Ratcliffe, Emma Watson and Rupert Grint, along other cast members like Ralph Fiennes, Robbie Coltrane, Helena Bonham Carter and Gary Oldman, to reminisce about the making of the eight movies in the Harry Potter series and revisit the film sets where it all began.
Eager for more wizardry? The first season of Amazon Prime's Lord of the Rings multi-season prequel will premiere, fittingly, on September 2, the anniversary of author J.R.R. Tolkien's death. With a reportedly epic $465 million production budget for Season One—which would make it the most expensive TV series ever made—the show will feature both new and familiar characters and is set thousands of years before the events of The Hobbit and Lord of the Rings, a period, according to Amazon's description, "in which great powers were forged, hope hung by the finest of threads, and the greatest villain that ever flowed from Tolkien's pen threatened to cover all the world in darkness." —M.W.S.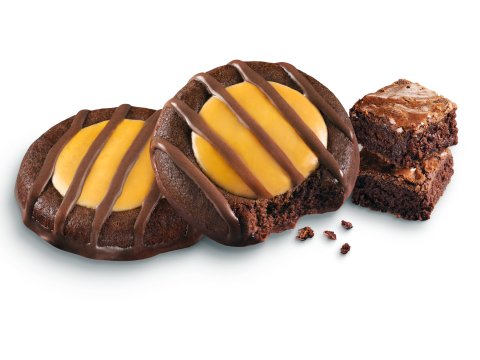 A New Cookie to Crumble
Move over, Thin Mints. The Girl Scouts are adding Adventurefuls™ to their 2022 cookie lineup, typically available from January through April (local timing can vary). The new offering is a brownie-like cookie topped with caramel-flavored creme and a hint of sea salt. Also new for the New Year: a series of Cookie Business badges designed to teach girls entrepreneurial skills. To "be prepared," you can sign up for notifications about when cookies will be sold in your area at girlscoutcookies.org. — M.J.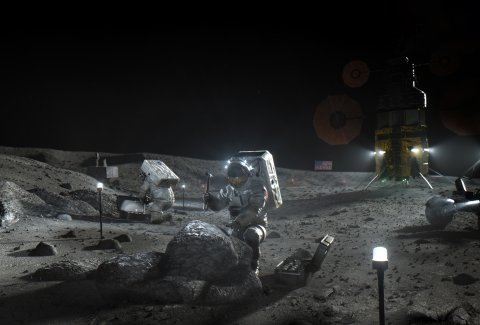 The Moonwalk Returns
Fifty years after astronaut Gene Cernan became the last man to walk on the moon during the final mission of the Apollo space program in 1972, lunar travel will once again become a thing, with several new initiatives slated for blastoff in 2022. NASA is sponsoring 18 missions through its Artemis program, designed to establish a sustainable presence on the moon and help the agency prepare for subsequent missions to Mars. The first of these, Artemis-1, an uncrewed test mission, is set to launch its first rocket to orbit the moon in February. Other countries planning to moonwalk next year: India, Japan, Russia and South Korea. —M.G.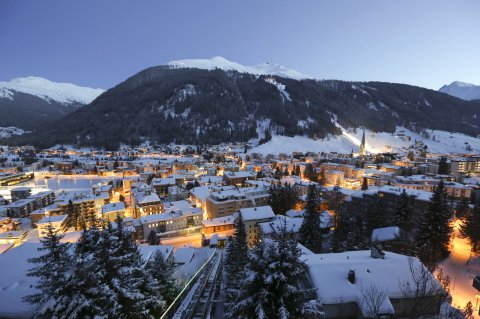 Business Gatherings Make a Comeback
The high and mighty are planning to get up close and personal again in 2022, though Omicron is making the timing tricky. The World Economic Forum's invitation-only annual meeting of CEOs, government leaders and high-end thinkers, originally scheduled to return to Davos, Switzerland in January after virtual attendance in 2021, has now been pushed to mid-summer for safety's sake. This year's agenda, according to the organizers: "accelerating stakeholder capitalism, harnessing the technologies of the Fourth Industrial Revolution and ensuring a more inclusive future of work."
Also expected back in Omaha, Nebraska on April 30 (barring COVID complications), after meeting virtually last year: Berkshire Hathaway's annual confab and investor extravaganza, hosted in person by Warren Buffett. While Buffett, 91, has said he has no plans to retire, eyes will be on Greg Abel, 59, the CEO of Berkshire Hathaway Energy and Buffett's named replacement—someday. The event typically attracts tens of thousands of shareholders, eager to hear Buffett and vice chairman Charlie Munger, 97, answer questions on everything from the economy to the health of BH-owned companies such as GEICO, Dairy Queen and Fruit of the Loom. —H.G.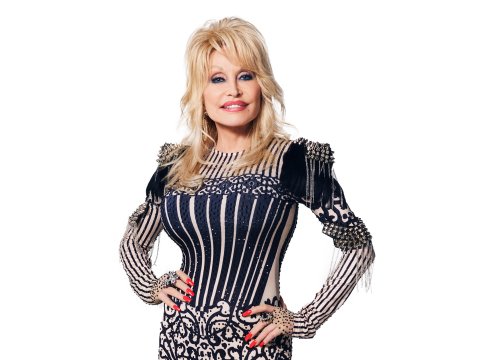 Dolly Parton's First Novel
On March 7, Parton, a singing and songwriting angel sent by God to console suffering humanity and also the living embodiment of everything still good and right about America, is set to release her first novel. It's a thriller co-authored by tireless best-seller machine James Patterson—his last boldface name co-author was former President Bill Clinton—titled Run, Rose, Run. Per Dolly's website, the book will tell the story of what sounds like a pretty Dolly-esque character, a rising Nashville star and writer of "heart-wrenching songs" who is trying to stay one step ahead of "a brutal secret she has tried desperately to hide" (and really, who among us isn't?). At the same time, Dolly will also release an album of songs tied to the book, her first new album of self-penned material in five years. —P.C.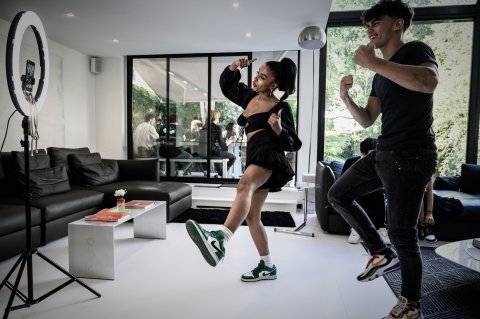 More Crazy TikTok Challenges
Social media juggernaut TikTok is poised to continue its meteoric rise in 2022, by surpassing an expected 1.5 billion users, according to a report by App Annie, a mobile data and analytics research company. The app's quick ascension to cultural purveyor beats out the timeline of rivals Instagram and Facebook—despite some places, like India, banning its usage and other platforms adding short video content features similar to TikTok's own offerings. Still, TikTok's ability to serve up a never-ending cycle of videos highly attuned to each user's interests keeps them on top and ensures you will see far more inane, ridiculous and hilarious challenges like 2021's now-banned milk crate one, which saw users stacking the plastic bins to form a staircase of sorts that inevitably gave way beneath them, sometimes causing serious injury. —K.R.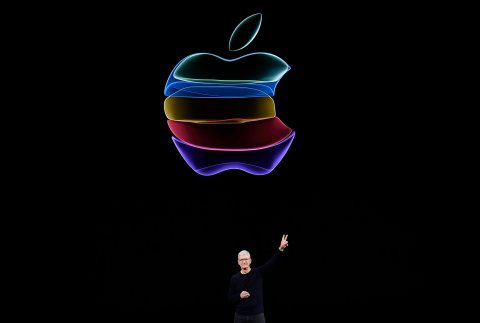 Cool New Tech Gadgets
Rumors are swirling that Apple Glasses, a pair of augmented reality smart glasses the company is supposedly creating, could launch as early as late 2022. The prediction comes from analyst Ming-Chi Kuo of TF International Securities, who has a history of correctly calling new Apple product launches. The glasses are believed to have as much power as a Mac computer and the ability to perform tasks without a link to a smartphone or computer, projecting information, and possibly imagery, onto lenses that otherwise look like those in normal glasses.
You probably won't get to actually wear the glasses in 2022, though, since experts believe the company won't ship them until a few months after an announcement is made. The cool new gadget you may be able to buy: Apple's VR and mixed reality headset, which is in development, and could launch midyear. The headset is expected to have ultra-high-resolution screens, a cinematic speaker system and a potential $1,000-plus price tag. —K.R.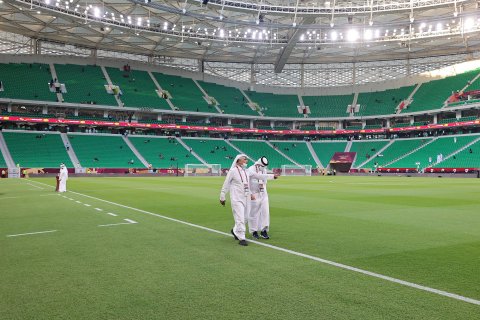 The World Cup Goes to the Middle East
When it kicks off on November 21, Qatar will become the first Arab country to host the FIFA World Cup, the most important event in soccer—or football, as it's called everywhere outside of the U.S. Held every four years, the tournament will see 32 countries vie for the title of best men's team in the world over a four-week period playing in eight new stadiums in five cities. So far, 13 countries have already clinched spots, including reigning champ France, Argentina, Belgium, Brazil, Croatia, Denmark, England, Germany, Netherlands, Serbia, Spain, Switzerland and Qatar.
FIFA expects an estimated 1.5 million fans to be on hand, but the decision to hold the event in Qatar has not been without controversy, which could affect attendance. Fans have raised concerns over the country's human rights record and treatment of the LGBTQ community and migrant workers. Another departure from the norm: Due to the region's high summer temperatures, the event, typically held in June and July, has been moved to later in the year, which will interrupt the regular football season for many nations. The shift, however, benefits players in Major League Soccer since the league's season runs from spring to early fall. —K.R.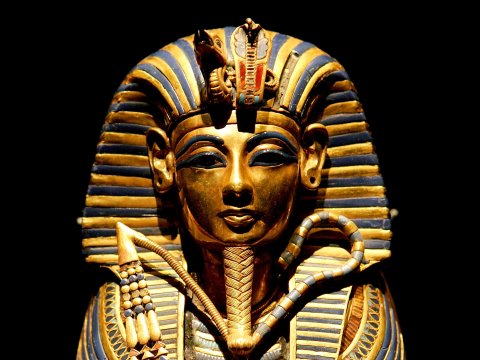 An Archeological GEM
Lovers of archeology and ancient Egypt will have a new destination to add to their bucket lists later this year. The Grand Egyptian Museum (GEM), located just outside of Cairo on the Giza Plateau, will become the largest archeological museum in the world when it opens in late 2022, expected to be between September and November. The $1 billion project will house about 100,000 ancient artifacts, half of which will be on display at any given time.
The star attraction? The complete Tutankhamun collection, featuring 5,000 items found inside the king's tomb in 1922 by archeologist Howard Carter; the museum intends to display the items in a manner similar to how they were found so viewers can experience what the inside of the burial chambers were really like. This will be the first time all of the items have been shown together and the first time a majority of them will be viewed by the public. — K.R.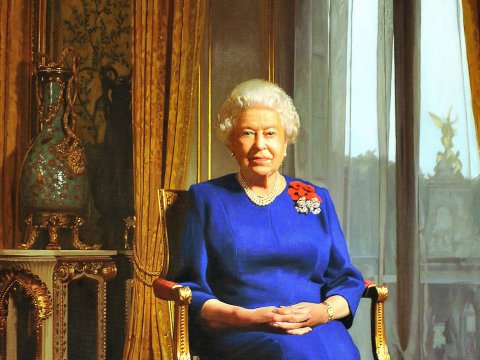 The Queen's Platinum Jubilee
Queen Elizabeth II will celebrate 70 years on the throne next year, a milestone that no other British monarch has achieved. Most of the festivities celebrating this achievement will take place during a four-day extended national holiday in the U.K. starting on June 2, the anniversary of Elizabeth's coronation at Kicking off with a parade featuring 1,400 soldiers, 200 horses, 400 musicians and an aerial display by the Royal Air Force, activities will include a special service at St Paul's Cathedral as well as a concert dubbed the "Platinum Party at the Palace," which will be broadcast live from Buckingham Palace by the BBC. One potential problem looming: whether the Duke of Sussex and his wife Meghan Markle will attend, given the rift between the couple and some members of the royal family and concerns over Prince Harry's upcoming memoir, which will be published late next year and reportedly has some within the Palace "quaking in their boots." —K.R.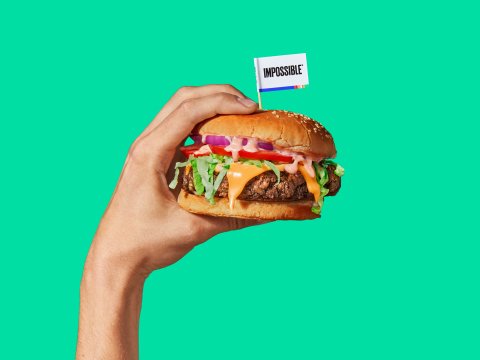 Wall Street Debuts
Investors, start your engines. IPOs, or Initial Public Offerings, are the stock market's version of coming-out parties, offering those who buy early shares—if you are smart or lucky or both—the chance to strike gold with the next Google or Starbucks. If you can't get in on the action, it's at least a great spectator sport. Among the noteworthy public offerings that may be on the way in 2022: Impossible Foods, the plant-based meat-in-disguise maker; The Fresh Market food retail chain, a smaller version of Whole Foods, with some 160 stores in 20-plus states; Stripe, which develops and sells financial tech software, the chat app company, Discord; and grocery delivery service InstaCart. Happy hunting. —H.G.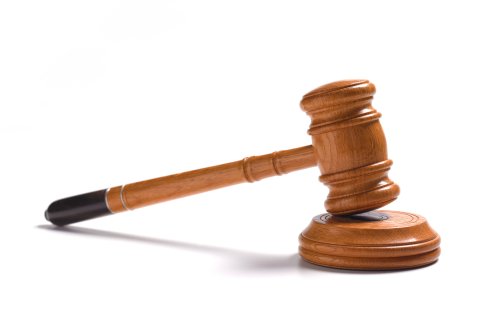 Goodbye to Surprise Medical Bills
Taking effect January 1, the federal No Surprises Act (NSA) is designed to prevent one of the most common causes of medical-bill sticker shock: an insured patient getting stuck with the entire tab for services by an out-of-network provider they didn't choose. According to a Department of Health and Human Services report, nearly one in five U.S. hospital visits results in an unexpectedly large bill because a medical provider the patient didn't select (an anesthesiologist, for example) isn't part of the patient's insurance network. The NSA requires insurers to pick up some of those costs and bans hospitals and doctors from charging patients more for out-of-network services than what they'd owe at in-network rates. The law also provides for independent arbitration if the insurers and providers can't work out prices in such cases between themselves.—P.C.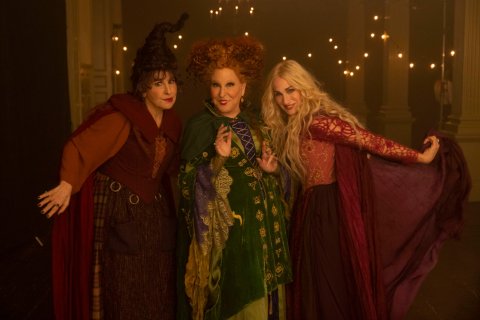 Sequels Galore
Get ready to feel nostalgic at the movies, as a slew of next chapters to blockbuster movies hits the silver screen. Among the most-highly anticipated, not to mention the longest-awaited sequels: Thirty-six years after the original, Tom Cruise reprises his role as iconic aviator Pete "Maverick" Mitchell in Top Gun: Maverick (release date: May 27) and 19 years after Elle Woods first posed the question, "What, like it's hard?" about getting into Harvard Law School, Reese Witherspoon returns for Legally Blonde 3 (also in May).
Other sequels slated for release in 2022: Twenty-five years after a masked killer brutalized the town of Woodsboro, Scream promises a new murderous plotline (January) and Hocus Pocus 2 reunites stars, Bette Midler, Sarah Jessica Parker and Kathy Najimy; plus there's a new Avatar (December, no title yet), Downton Abbey: A New Era (March) and Thor: Love and Thunder (July) among many, many others. —M.G.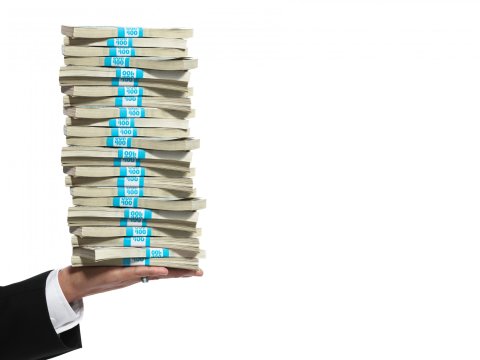 More Money for the Lowest Paid
Millions of minimum wage workers and federal contractors are due for a raise, thanks to new laws and regulations that take effect in 2022. According to an executive order signed by President Biden in April, federal contractors will earn a minimum wage of $15 an hour in all new agreements with government agencies beginning January 30, up from a mandated $10.95 currently. The increase is expected to help some 327,000 workers, according to the Labor Department, but only applies to new contracts; workers on existing federal contracts won't see the benefit until the current one expires. Meanwhile, though the federal minimum wage for all other workers remains unchanged at $7.25 an hour—last increase: 2009—residents in nearly half of the states and 21 municipalities will see a bump in their base pay January 1 thanks to local legislation. — k.r.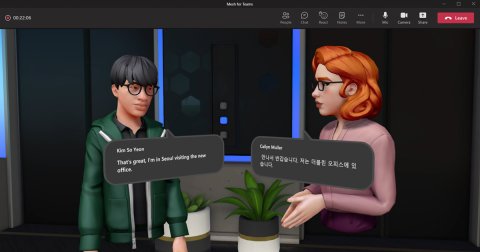 Meeting in the Metaverse
Zoom fatigue is a real thing. Stare into a grid of grinning, nodding faces long enough and exhaustion ensues. The psychological explanation is simple: Thrust into a complex social situation without many of the nonverbal cues we take for granted in in-person meetings, the human brain struggles to compensate, resulting in "metacognitive failure," writes psychologist Alex Varakin and colleagues in the journal Human-Computer Interaction.
One solution is to invent a technology that allows groups of people to interact as they would if they were physically together. Attendees of such meta-meetings would don 3-D headsets and find themselves immersed in a virtual meeting room, with a virtual conference table, looking at avatars that represent their real-world colleagues. Ideally, each attendee's avatar would mimic the facial expressions and body language of the real attending sitting at home—rolling their eyes, slapping their foreheads, snickering or staring poker faced and otherwise communicating in a thousand natural ways their real feelings and intentions.
The first baby steps to full-fledged meta-meetings may come in 2022. That's when Microsoft plans to release a beta version of "Mesh for Teams," a technology that uses elements of virtual and augmented reality to enhance the meeting experience. Avatars won't be able to mimic the same facial expressions as real attendees; although Microsoft plans to eventually add that functionality, initially avatars will change their expressions based on the speaker's verbal cues. (Key question: Will the avatars be able to recognize subtle condescension?) Facebook parent Meta Platforms, Match Group, Google, Apple and others are also investing billions into virtual reality technology. If it makes meetings only slightly more bearable, it will be money well spent. —F.G.