Up to 23,000 New Young Voters Could Make a Difference in Georgia Runoff Race, Analysis Says
Up to 23,000 teenagers in Georgia who were too young to participate in the general election will turn 18 by the time the Senate runoff races take place on January 5, according to the youth nonprofit group, The Civics Center.
That many new voters could help determine the outcome of the two U.S. senate seats that are up for grabs, a race that will ultimately decide whether or not the Senate is controlled by Republicans or Democrats.
The cutoff date for new voters to register is Dec. 7, and under federal law, all 17-year-olds with a birthday before Jan. 5 are eligible to sign up.
"What I would say to young people in Georgia is, your votes count. You count. Don't let anyone tell you that young people are apathetic," Laura W. Brill, director of The Civics Center, told Newsweek.
"If there is one thing we can all agree on, it is that you are the future. You can make a difference. And the rest of us should do all we can to welcome your participation," she added.
Young voters in Georgia have already played an extraordinary role in shaping the outcome of the 2020 election.
According to the Center for Information and Research on Civic Learning and Engagement at Tufts University, 20 percent of Georgia's votes were contributed from voters aged 18-29, compared to the national average of just 17 percent. That makes Georgia the best-performing youth voter state in the country.
That same study showed the youth vote in Georgia swaying more heavily Democratic, with 57 percent of young voters supporting Biden, as opposed to just 39 percent voting for president Donald Trump.
"We saw in the general election that young people are not apathetic and self-centered. They care about their friends and families. They care about their communities. They care about their country, and they overcame extreme obstacles to vote in record numbers this year," Brill said.
The boost in youth voters could attributed in large part to the efforts of Stacey Abrams, a Democrat and former gubernatorial candidate in Georgia, who helped register 800,000 new voters across the state, including a number of youth and minority voters.
The January 5 runoff will see Democratic challengers Jon Ossoff and Raphael Warnock attempt to gain Senate seats currently occupied by Republicans David Perdue and Kelly Loeffler, respectively. If both of the Democratic candidates win, the Senate will be flipped from the current Republican-held majority into Democratic control.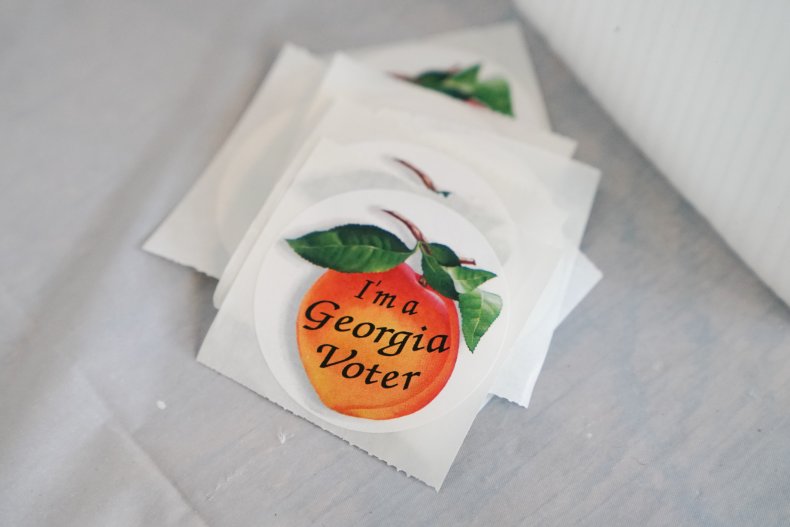 Millions of dollars have already been poured into the high-stakes Georgia races, as both the GOP and Democratic Party have prioritized huge fundraising efforts to support their respective candidates.
Earlier this week, Abrams helped raise $10 million to support the Democratic Party through her organization Fair Fight.
Additional Democratic leaders, including New York Representative Alexandria Ocasio-Cortez, Vermont Senator Bernie Sanders, and former Democratic presidential candidate Pete Buttigieg, have also campaigned for the January runoffs.
Days after the runoffs were confirmed, Ossoff's campaign manager Ellen Foster told The Associated Press that the Democratic campaign hired new staffers focused on registering new voters ahead of the Dec. 7 registration deadline, and made "tens of thousands of calls" to existing voters.
Prominent Republicans have also taken major steps to support GOP incumbents Perdue and Loeffler. On Thursday, Republican Senator Lindsey Graham of South Carolina told Fox & Friends that he will donate at least $1 million to the senatorial bids.
GOP Senators Rick Scott and Marco Rubio also attended rallies supporting Perdue and Loeffler this week, urging attendees to help maintain the Republican-held majority.
If the two Democratic candidates win in January, the party will control both chambers of Congress, as well as the presidency.
Updated 11/14/20, 9:03 AM ET, with additional comments.