Documentaries entertain, inform and educate their audience. They can call viewers to action to change the world. They can also raise awareness of issues you may not have given much thought to. They bring out the armchair detective in us, pique our curiosity, and make us hungry to learn more (anyone else keep a Google tab open when watching something captivating?).
There are hundreds of documentary films and series out there to explore, focused on topics ranging from true crime, racism, the environment, and entertainment to social movements, immigration, and simply human life. For those new to the genre, or seasoned documentary fanatics, it can be hard to figure out what to watch next—or where to start. However, consulting what garnered universal appeal among critics is always a good place to start, and there's something out there for everyone (you would be surprised).
Instead of vetting reviews and narrowing down exactly where to start your documentary rabbit hole, we did the legwork for you. According to Metacritic scores out of 100, these are the best documentary films and docuseries you can find on Netflix. Add these to your queue and get started!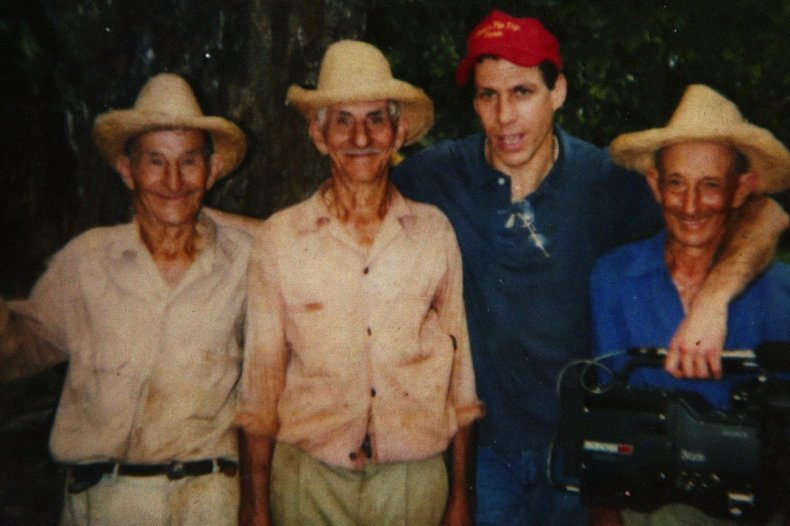 25. Cuba and the Cameraman, 2017
Metacritic rating: 82
IMDb rating: 8.3
Runtime: 114 minutes
This documentary starring, written, directed and produced by Jon Alpert was filmed over the course of 45 years starting in the 1970s when Fidel Castro came to power. It follows three families who live in Havana as they experienced and with the issues facing Cuba for decades with Castro in power, leading up to his death in 2016. Cuba and the Cameraman gives audiences an unfiltered look into the country through the strong bonds of Alpert's subjects.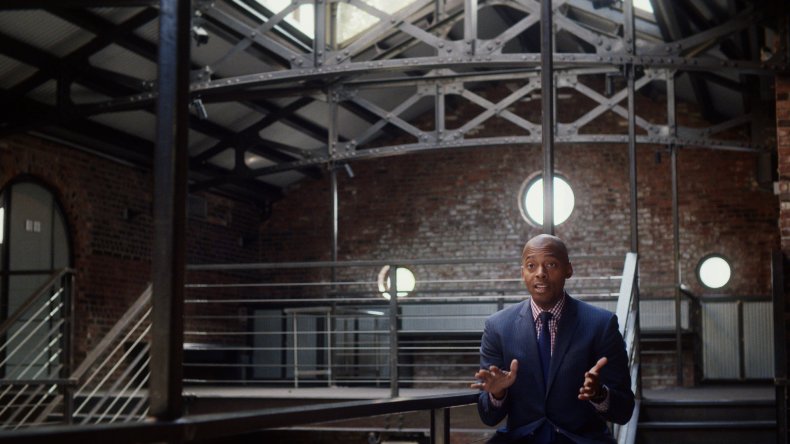 24. 13th, 2016
Metacritic rating: 83
IMDb rating: 8.3
Runtime: 100 minutes
Ana DuVernay's documentary focuses on the Constitution's 13th amendment, which reads: "Neither slavery nor involuntary servitude, except as a punishment for crime whereof the party shall have been duly convicted, shall exist within the United States." Activists, politicians, historians, and previously incarcerated women and men weigh in on how forms of slavery endured for over 100 years after the Civil War. It was nominated for the Best Documentary Feature at the 2017 Oscars.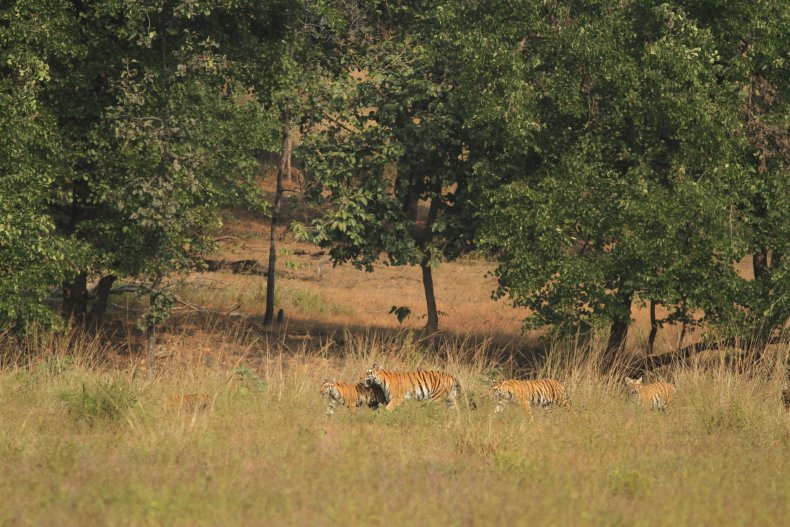 23. Our Planet, 2019
Metacritic rating: 83
IMDb rating: 9.3
Runtime: 8 episodes, 50 minutes each
Narrated by the legendary David Attenborough, this nature docuseries focuses on different climates such as the frozen tundra, desert grasslands, rainforests and marine life. Our Planet is captivating and beautifully shot, while spotlighting the issues of nature conservation and how climate change impacts all forms of life. "[This] series will explore the Earth's most important habitats, and celebrate the life they still support. We will reveal what must be preserved if we are to ensure a future where humans and nature can thrive," Attenborough said in the show's first episode.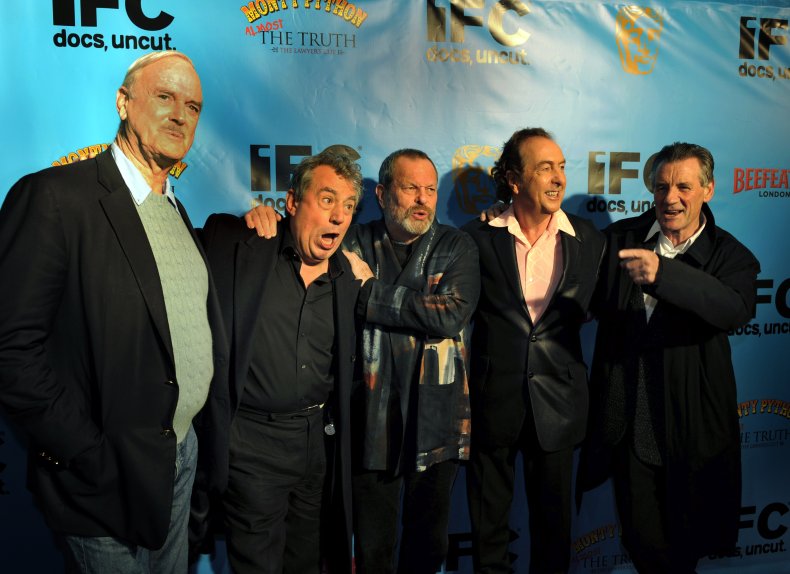 22. Monty Python: Almost the Truth (The Lawyer's Cut), 2009
Metacritic rating: 84
IMDb rating: 8.1
Runtime: 6 episodes, 50 minutes each
If you need some belly laughs, look no further than Almost The Truth. British comedy group Monty Python's enduring legacy is explored in this series. John Cleese, Terry Jones, Terry Gilliam, Michael Palin and Eric Idle were interviewed and dished about Monty Python's humble beginnings and evolution into television and film icons.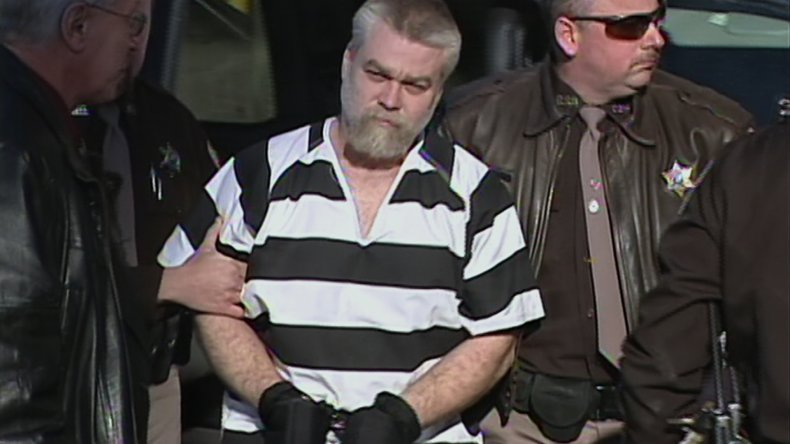 21. Making a Murderer, Season 1, 2015
Metacritic rating: 84
IMDb rating: 8.6
Runtime: 10 episodes, 60 minutes each
The addictive and shocking story of Steven Avery, who was arrested and convicted of sexual assault, and exonerated by DNA evidence 18 years later, is brought to light in this Netflix original docuseries. However, not long after he is released from prison and in the midst of suing the Wisconsin County that convicted him, he's the prime suspect of a gruesome murder. Filmed over 10 years, Making A Murderer is a well made, stranger-than-fiction, twisted tale that you'll want to finish in one sitting.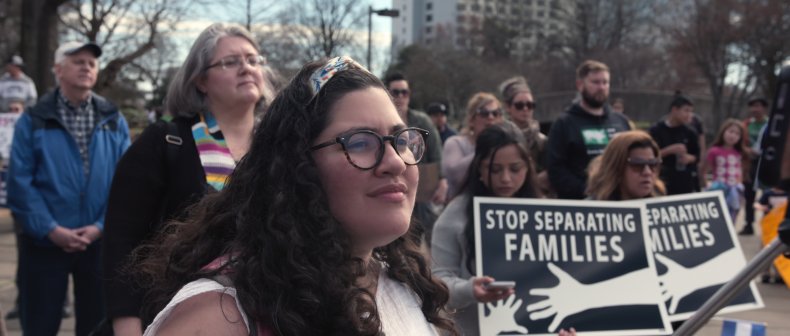 20. Immigration Nation, 2020
Metacritic rating: 84
IMDb rating: 7.4
Runtime: 6 episodes, 60 minutes each
Shaul Schwarz and Christina Clusiau's series gives folks an objective look at the daily lives of Immigration and Customs Enforcement agents, activists, lawmakers, attorneys, along with undocumented immigrants facing challenges entering the country. Immigration Nation contemplates how we can fix a flawed system, and aims to bring attention and action to these issues immigrants face in America.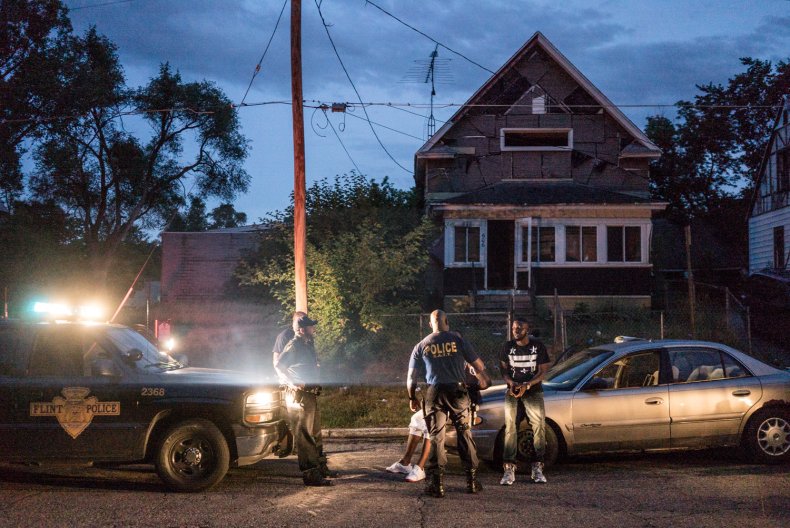 19. Flint Town, 2018
Metacritic rating: 84
IMDb rating: 7.9
Runtime: 8 episodes, 45 minutes each
This docuseries focuses on the Flint Police Department's response to the Flint, Michigan water contamination crisis, and how folks began to distrust the law enforcement officials as things worsen. In one of the country's most violent cities, the FPD tries to gain the support of its citizens while risking their lives to protect the 100,000 citizens as resources decrease rapidly. Filmed over two years, Flint Town gives viewers a mesmerizing yet troubling look at the city's harsh conditions.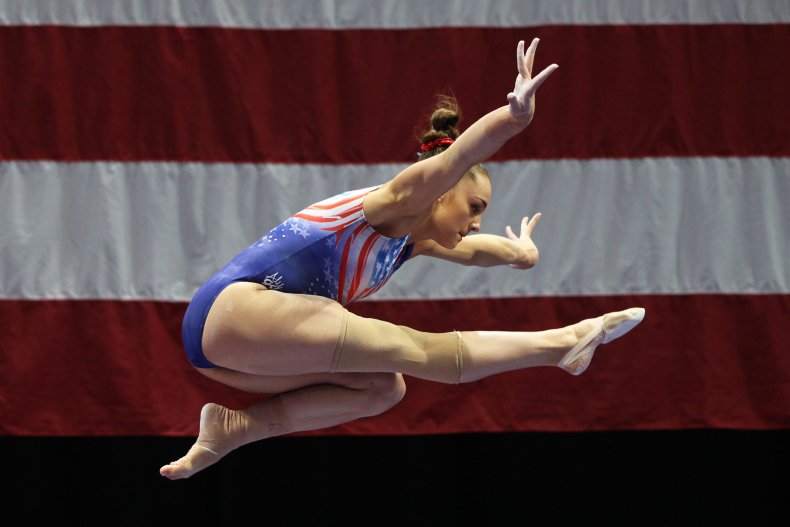 18. Athlete A, 2020
Metacritic rating: 85
IMDb rating: 7.7
Runtime: 103 minutes
This documentary focuses on the claims of abuse from Dr. Larry Nassar surrounding the USA Gymnastics team through the eyes of the journalists from the Indianapolis Star. Brave athletes, such as Maggie Nichol, spoke out against Nassar's sexual abuse. Hundreds of survivors spoke out against Nassar, who is now behind bars serving a 175-year prison sentence. It's a harrowing yet inspiring tale about the athletes who spoke out against their abuse, fought the system, and prevailed.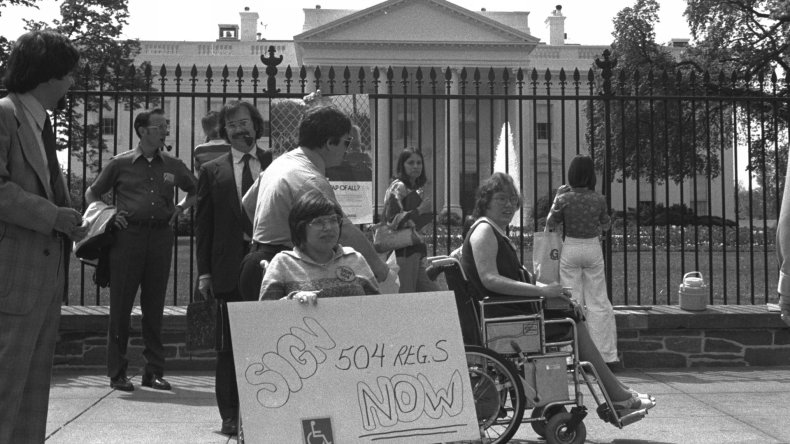 17. Crip Camp: A Disability Revolution, 2020
Metacritic rating: 86
IMDb rating: 7.8
Runtime: 106 minutes
Camp Jened, a camp for the disabled located in the Catskills, is the focus of this inspiring documentary film. In 1971, campers Larry Allison, Judith Heumann, James LeBrecht, Denise Sherer Jacobson, and Stephen Hofmann become activists for people with disabilities in the film and fight for equality and accessibility legislation. Their actions were some of the many during the disability rights movement, which gave equal rights and equal opportunities for those with disabilities.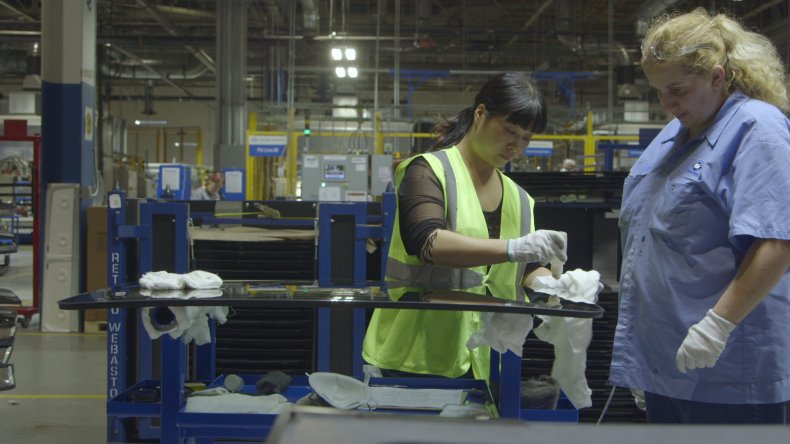 16. American Factory, 2019
Metacritic rating: 86
IMDb rating: 7.4
Runtime: 110 minutes
This Academy-Award winning documentary gives viewers a view of post-industrial Ohio, where a Chinese billionaire hires 2,000 blue-collar workers to work in his new factory, located at an old General Motors location. American Factory highlights the struggle and resilience of the employees.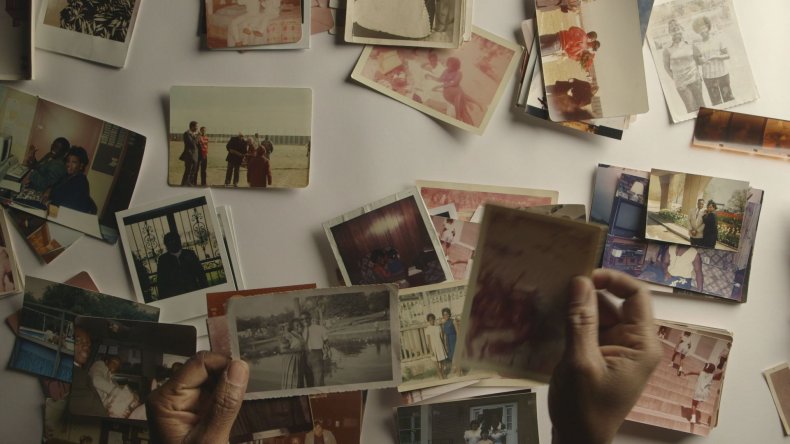 15. Strong Island, 2017
Metacritic score: 86
IMDb rating: 6.4
Runtime: 107 minutes
The Ford family's lives were changed forever when William Ford Jr, a Black teacher, was killed in 1992 by a white mechanic. Strong Island zeroes in on how this tragic event shaped their views of racism in America and examine grief in the face of racial injustice.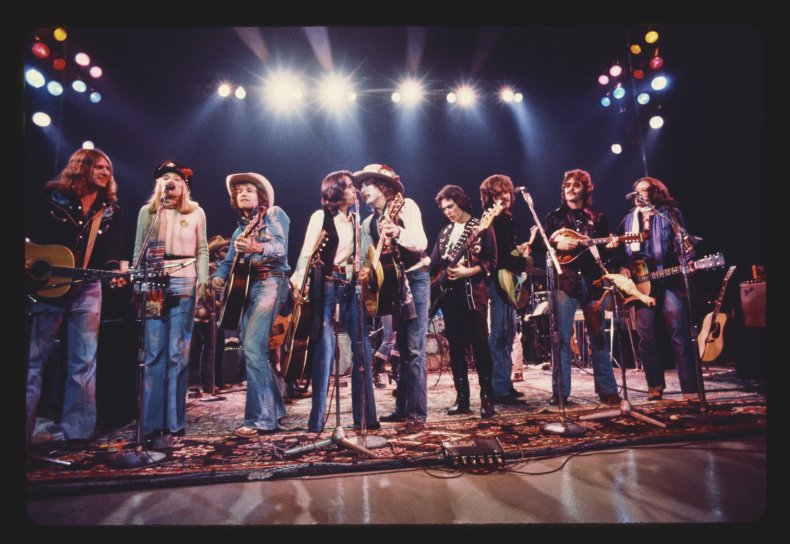 14. Rolling Thunder Revue: A Bob Dylan Story by Martin Scorsese
Metacritic rating: 86
IMDb rating: 7.6
Runtime: 142 minutes
Two legends unite, as Martin Scorsese and Bob Dylan celebrate America and the music Dylan performed during his Rolling Thunder Revue tour. The concert film/documentary mixes fantasy with fact and will have you hungry to learn more about Dylan's 1975 tour.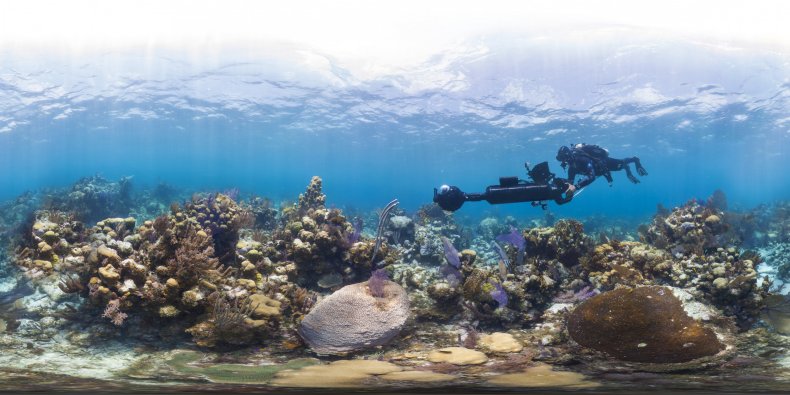 13. Chasing Coral, 2017
Metacritic rating: 86
IMDb rating: 8.1
Runtime: 93 minutes
The beautifully shot documentary records the tragic disappearance of the world's coral reefs. Divers, scientists and photographers in Chasing Coral asks why these bleaching events are occurring, and encourages audiences to take better care of our oceans.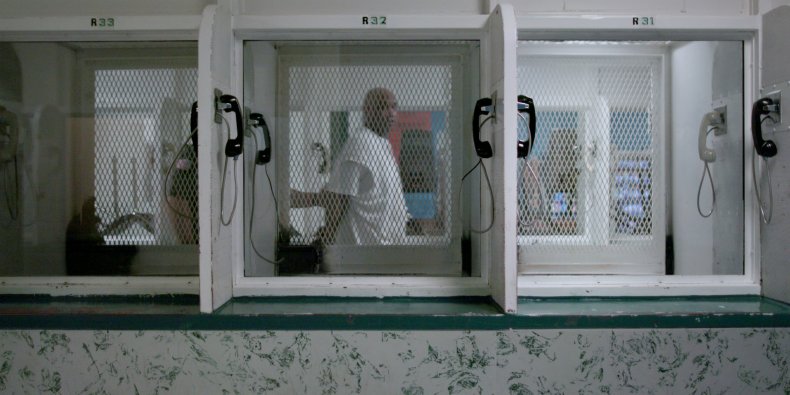 12. The Innocence Files, 2020
Metacritic rating: 86
IMDb rating: 8.0
Runtime: 9 episodes, 60 minutes each
Eight wrongful convictions and the battles to overturn them through the nonprofit Innocence Project is at the heart of The Innocence Files. The show is broken up into three parts (The Evidence, The Witness and The Prosecution) to reveal the flaws within the American justice system and ultimately expose the damage done to individuals and their families.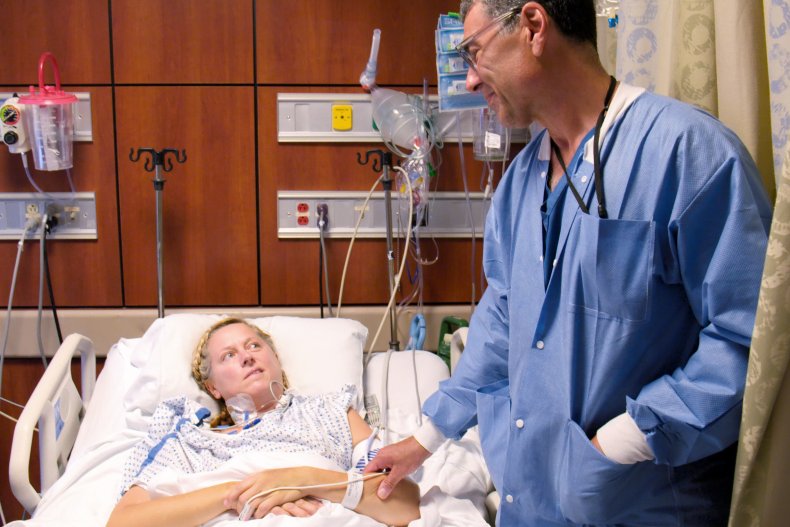 11. Lenox Hill, 2020
Metacritic rating: 88
IMDb rating: 87.
Runtime: 9 episodes, 50 minutes each
This moving nine-part show gives viewers an intimate look at four doctors who work at the Lenox Hill Hospital in Manhattan. The subjects, two brain surgeons, an emergency room physician, and a Chief Resident OBGYN, balance their personal and professional lives throughout the series. Lenox Hill ultimately shows that the world of medicine and science can be an emotional one at its core.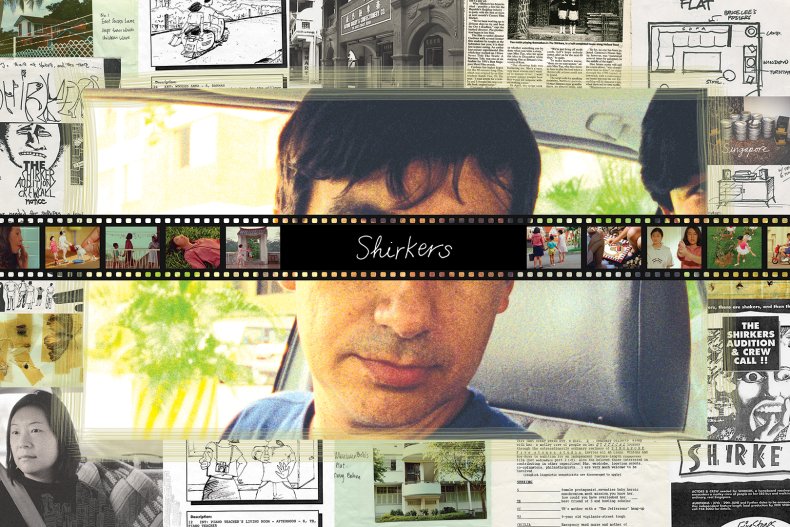 10. Shirkers, 2018
Metacritic rating: 88
IMDb rating: 7.4
Runtime: 97 minutes
After the footage of a 1992 Singapore film of the same name went missing, writer Sandi Tan recovers it two decades later. However, she's desperate to know what happened to American collaborator Georges Cardona, who originally stole the footage from her and her friends years before. The hunt for Shirkers turns into a personal journey for Tan herself, as she revisits the events surrounding when they originally made the film.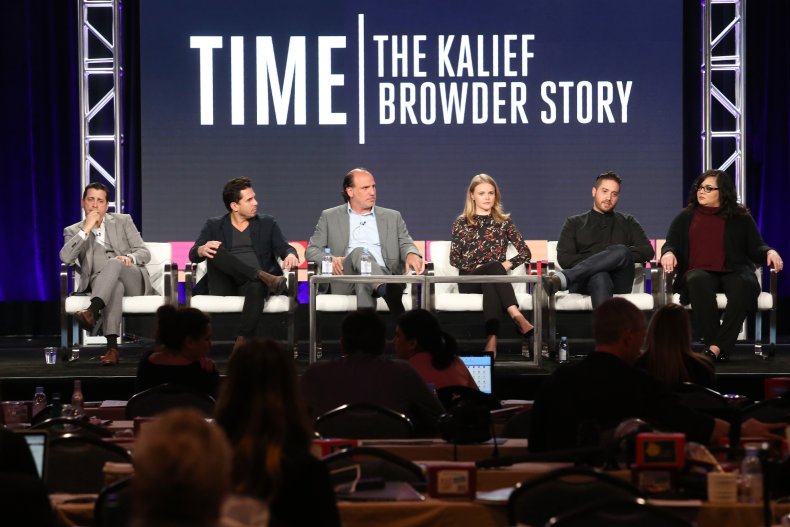 9. Time: The Kalief Browder Story, 2017
Metacritic rating: 88
IMDb rating: 8.5
Runtime: 6 episodes, 43 minutes each
The miniseries tells the tale of 16-year-old Kalief Browder, who was wrongfully arrested for allegedly stealing a backpack and spent three years at Rikers Island. Ultimately, he fought the system and came out victorious. Produced by JAY-Z, Time: The Kalief Browder Story calls for reform in New York City's criminal justice system.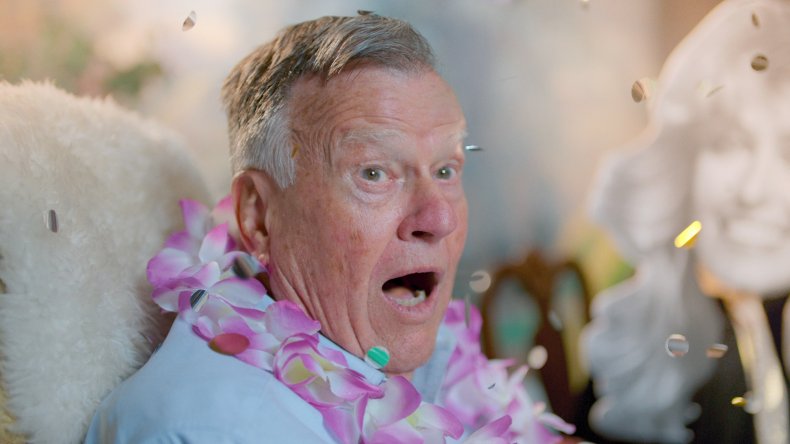 8. Dick Johnson is Dead, 2020
Metacritic rating: 89
IMDb rating: 7.5
Runtime: 89 minutes
The darkly funny documentary focuses on filmmaker Kirsten Johnson and her attempt to prepare her father, Dick, for the end of his life and to discuss mortality. Mixed in with family photos and home videos, Dick Johnson is Dead offers a light-hearted view on an otherwise dark topic as Kerstin invents creative and hilarious ways that Dick could die.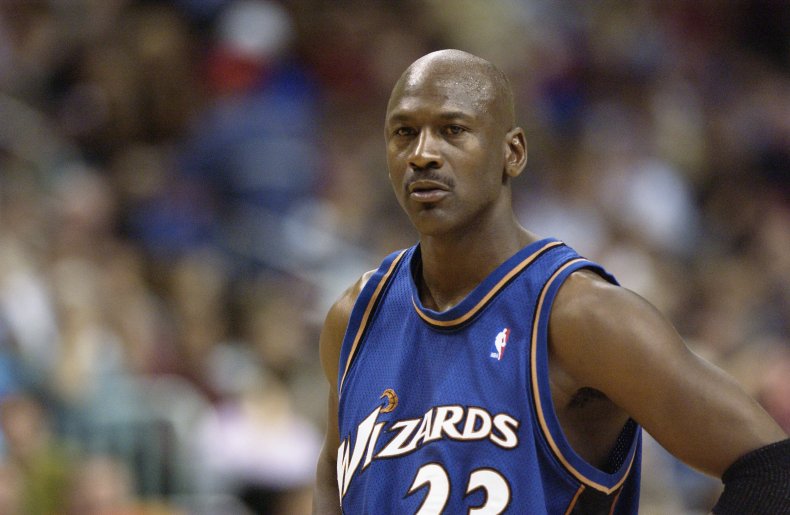 7. The Last Dance, 2020
Metacritic rating: 90
IMDb rating: 9.2
Runtime: 10 episodes, 60 minutes each
Michael Jordan's time on the 1997-1998 Chicago Bulls while they chase another NBA title is spotlighted in this intimate 10-episode docuseries. The Last Dance features never-before-seen footage of the legendary player and his celebrated team, along with dozens of interviews from politicians, athletes and sportswriters focused on Jordan and his legacy. It won an Emmy for Most Outstanding Documentary or Nonfiction Series.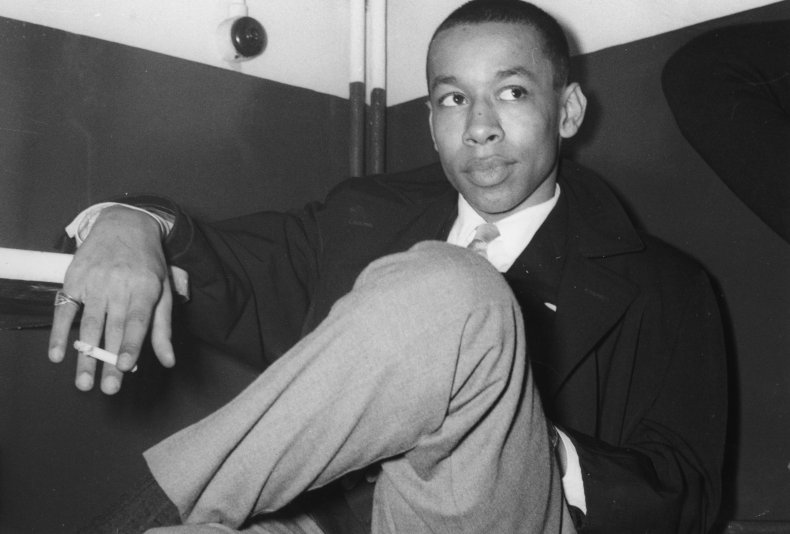 6. I Called Him Morgan, 2017
Metacritic rating: 90
IMDb rating: 7.3
Runtime: 92 minutes
I Called Him Morgan zeroes in on the relationship between jazz musician Lee Morgan and his wife Helen, who was incriminated for Lee's murder in 1972. The jazz world was horrified by his sudden death, and folks who were there the night he was killed in New York City can still vividly remember the harrowing events.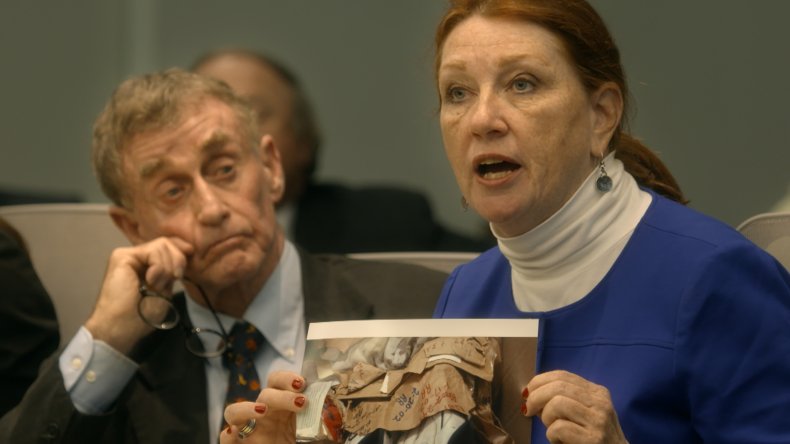 5. The Staircase, 2018
Metacritic rating: 92
IMDb rating: 7.9
Runtime: 13 episodes, 50 minutes each
The mysterious death of author Michael Peterson's wife, Kathleen, in 2001, who allegedly tripped down the stairs is the focal point of this true-crime series. The investigation and trial are packed with many twists, and viewers get a rare and intimate look at how the high-profile case unfolded.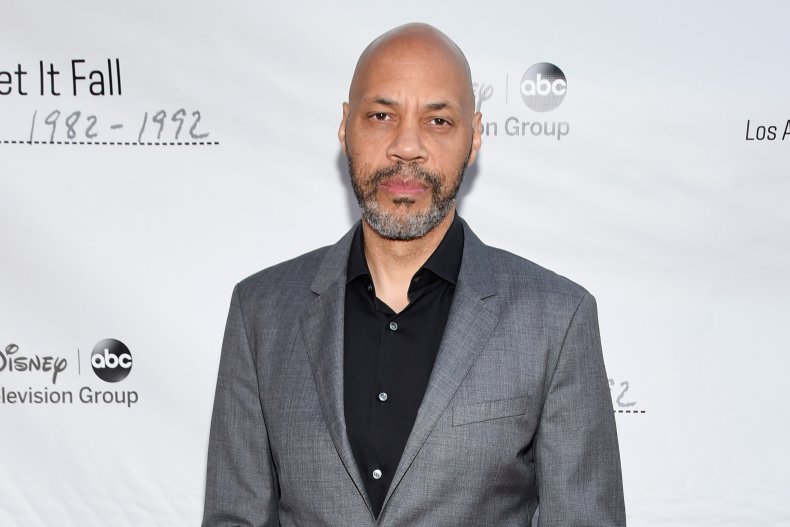 4. Let It Fall: LA 1982-1992, 2017
Metacritic rating: 92
IMDb rating: 7.8
Runtime: 144 minutes
The tension between the Black community and the Los Angeles police department in the 1980s and early 1990s is the intense setting for this deep-seated documentary. These tensions peaked in 1992 with the Rodney King riots. Mixed with archival footage and interviews of witnesses, Let It Fall exposes the complexity and tumult of this time period.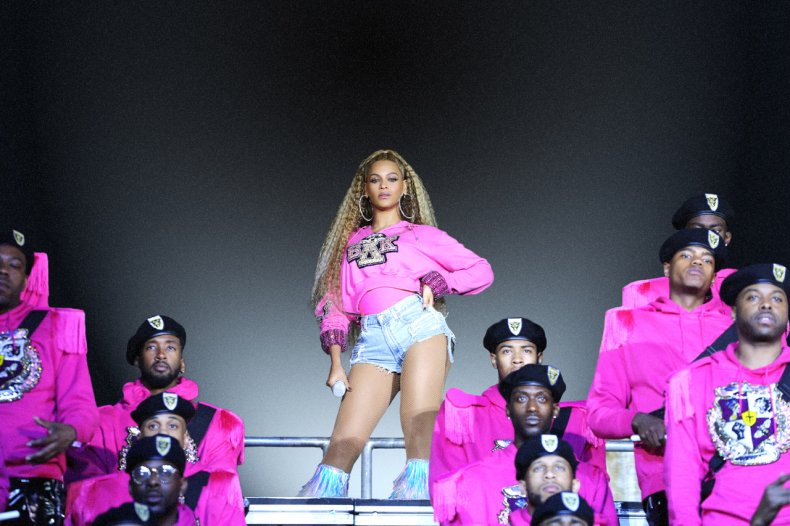 3. Homecoming: A Film By Beyoncé, 2019
Metacritic rating: 93
IMDb rating: 7.4
Runtime: 137 minutes
Queen Bey's documentary film about her 2018 performance at Coachella takes fans on a journey from her creative process all the way to what we see on stage and screen. It's intimate, full of spectacle, and received universal acclaim from music and film critics.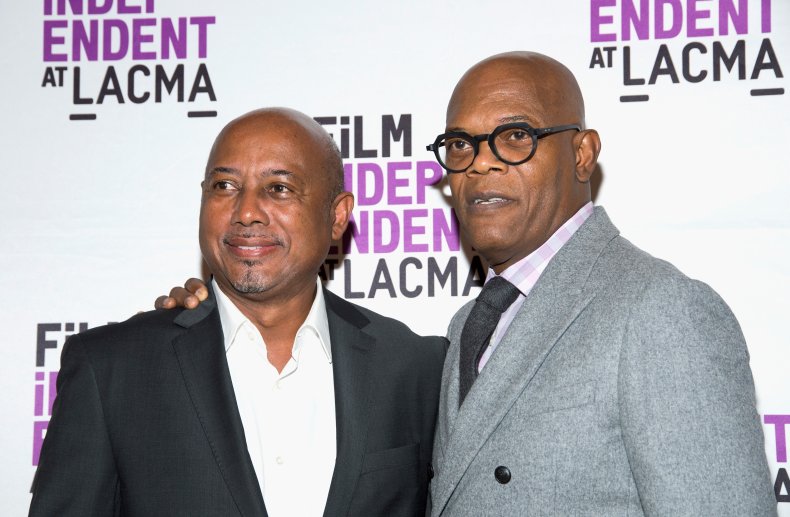 2. I Am Not Your Negro, 2016
Metacritic rating: 95
IMDb rating: 7.9
Runtime: 93 minutes
Based on James Baldwin's unfinished manuscript of Remember This House, I Am Not Your Negro tells the story about race in modern America. It connects the Civil Rights Movement with the Black Lives Matter movement, and is narrated by Samuel L. Jackson. Director Raoul Peck envisions what Baldwin meant to finish in this moving film.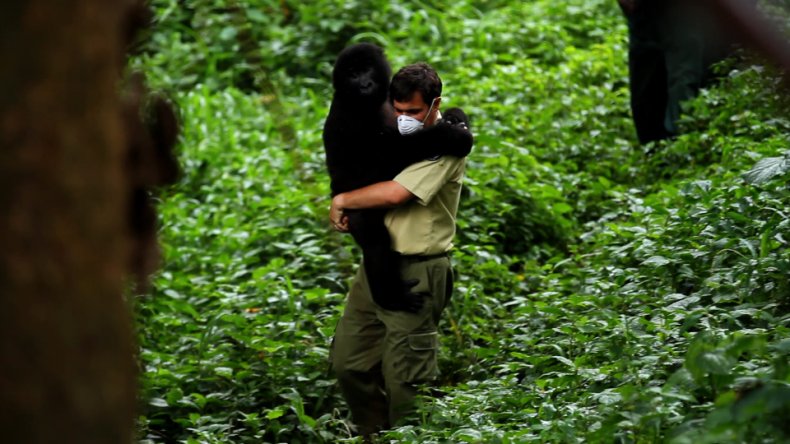 1. Virunga, 2014
Metacritc rating: 95
IMDb rating: 8.2
Runtime: 110 minute
The true story of people fighting to save the last gorillas in the Virunga National Park. The park rangers fight tirelessly to protect the species from armed militia, poachers and others trying to destroy the Congo where they thrive. The cinematography will make viewers feel like they're in the beautiful and diverse ecosystem with the rangers, and will hit close to home for any animal lover and conservationist.