25 TikTok Stars Who Got Into Hot Water and Why
TikTok stars are known for their viral videos, setting trends—and causing plenty of drama. The past couple of years on TikTok has not been short of scandals ranging from cheating rumors and ill-advised merchandise to more serious accusations of racism, homophobia, and sexual assault.
While the pandemic has sparked a surge in the number of TikTok users, who provide an endless stream of content while stuck at home, it has also witnessed major TikTok stars repeatedly break COVID-induced restrictions by throwing house parties and traveling.
From one-off mistakes to well-established patterns of misbehavior, below is a list of 25 TikTok stars who have found themselves in hot water.
Zoe LaVerne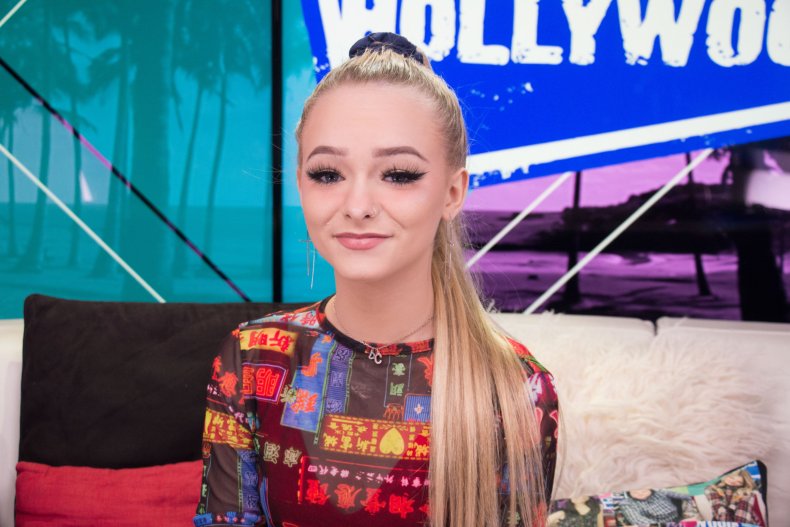 TikTok star Zoe LaVerne, aged 19, faced a backlash for kissing and "catching feelings" for a 13-year-old fan. LaVerne, who has 18.5 million followers, later apologized.
Announcing her pregnancy in February 2021, LaVerne clarified that her unborn baby's father was her 20-year-old boyfriend Dawson Brady, and not the 13-year-old.
Dr. Jason Campbell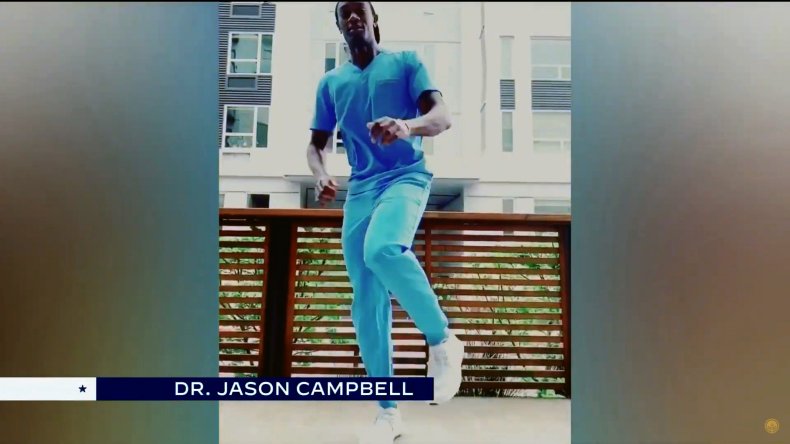 Dr. Jason Campbell, or the "The TikTok Doc," became popular on TikTok for videos of himself and his colleagues dancing at the hospital where they worked in early 2020. However, he has been accused of sexual assault and is now facing a multi-million dollar lawsuit. Campbell has denied the allegations.
Charli D'Amelio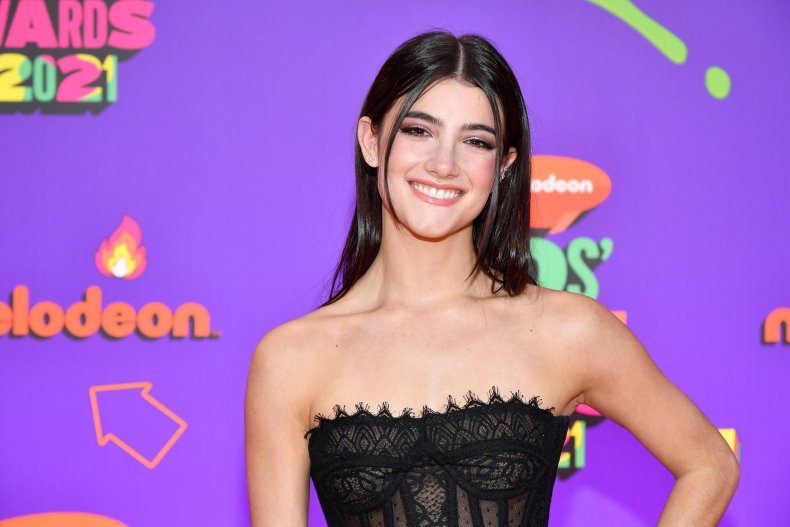 In November, 16-year-old Charlie D'Amelio was criticized for being rude to a personal chef in a YouTube video. She was seen making faces as the chef described a menu.
Her followers were also offended that D'Amelio was disappointed that she'd reached only 95 million followers in one year, instead of her goal of 100 million. D'Amelio now has 111 million followers and is the most followed person on the platform.
Dixie D'Amelio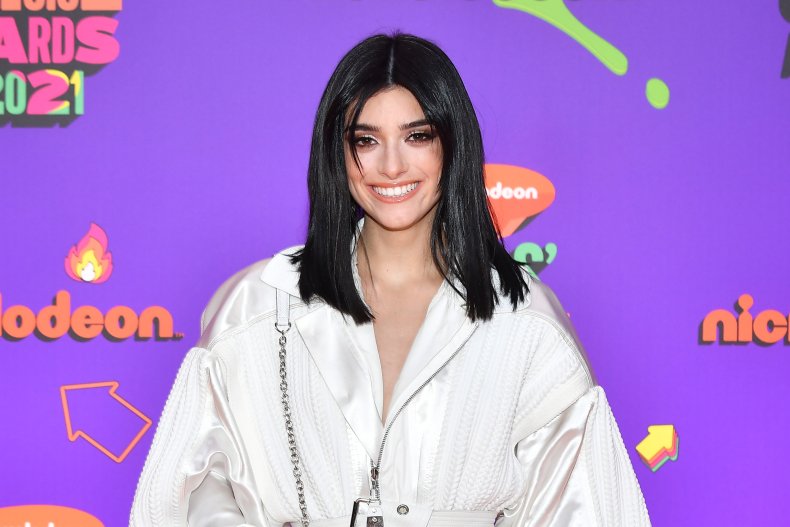 Charli's sister Dixie, who has 50 million followers, also got into hot water in November when she did the "Renegade" dance to audio of Trisha Paytas using a racial slur, and was accused of weaponizing racism by another popular TikToker, Gorda Corajuda.
Lopez Brothers
Ondreaz Lopez, who has 21.8 million followers, and his brother Tony, who has 22.5 million followers, both faced separate allegations of sexual offenses in 2020. Both have denied the allegations.
Charly Jordan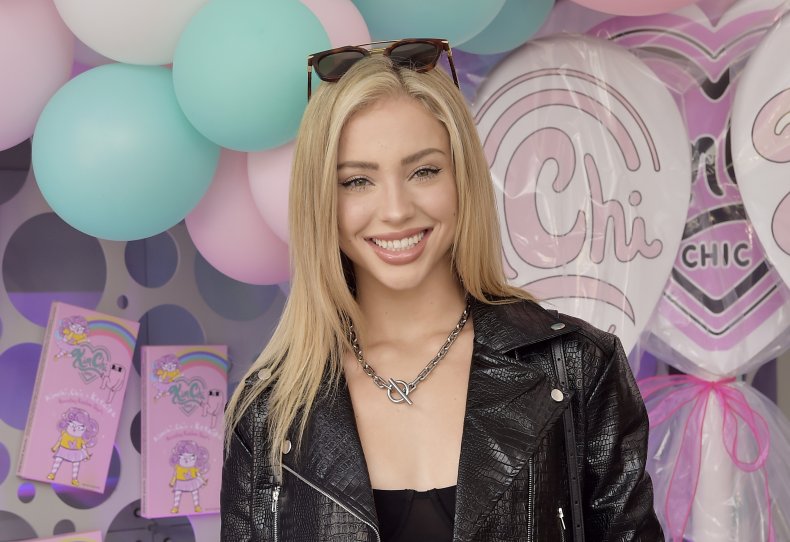 Charly Jordan, who has 5.5 million followers, was criticized in September for traveling to Rwanda during the pandemic. In Rwanda, Jordan tested positive for coronavirus and posted a tearful video about being locked in a room. She was held in a government-mandated lockdown for four days until she tested negative.
Isabella Avila
Isabella Avila, known as OnlyJayus on TikTok, came under fire last month when screenshots leaked that showed her using racist language in text messages from a couple of years ago. Avila, who has 9.7 million followers, later apologized in a video posted to Twitter and said: "There is no excuse and there are no justifications for what I said and you guys deserve better."
Willy Wonka
TikTok's Willy Wonka, also known as Duke Depp, has recently been criticized for hanging out with Tony Lopez and breaking COVID-19 restrictions. In November, some viewers were also offended by a video that they said stereotyped Hispanic people. The TikTok star has 18.3 million followers.
Jorge Garay
Jorge Garay, known as JeyJey Gardi on TikTok, was accused by a 15-year-old boy of sending him explicit pictures. Dexerto reports that Garay lost more than half a million followers when the allegations were made. He now has 3.9 million followers.
Bryce Hall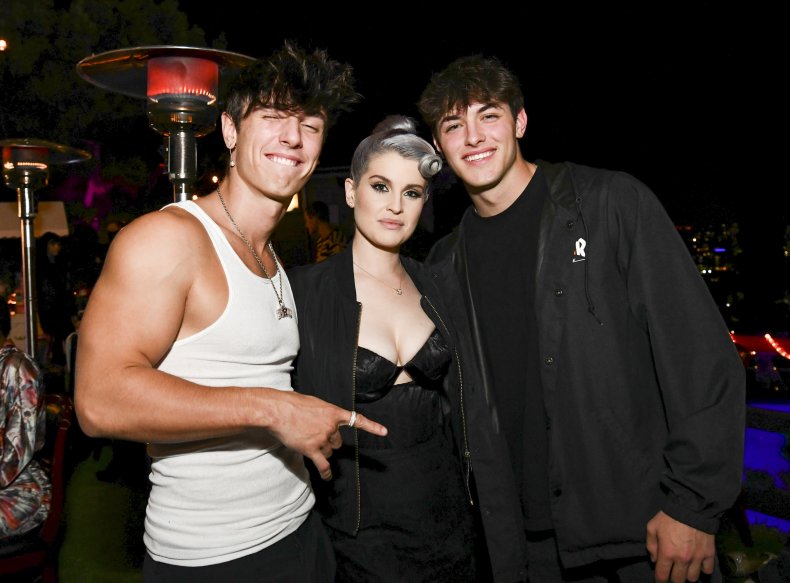 In August, police broke up Bryce Hall's 21st birthday party, where there were more than 100 people, following noise complaints from neighbors. Then, in October, Hall shared a video that appeared to show himself involved in a fight, and weeks later was accused of inciting a brawl at a restaurant. The TikTok star has 19.5 million followers.
Claire Drake
TikTok star Claire Drake, who has 1.5 million followers, came under fire for a song that viewers said mocked the Holocaust. She had previously been criticized by viewers for a video they said mocked Black women.
Bella Poarch
Bella Poarch, who has the most viewed video on TikTok as well as 59.8 million followers, faced a backlash in September 2020 when she got a Rising Sun tattoo, which is considered offensive by many who see it as a symbol of Japanese militarism. Poarch later apologized and had the tattoo covered.
Gabi DeMartino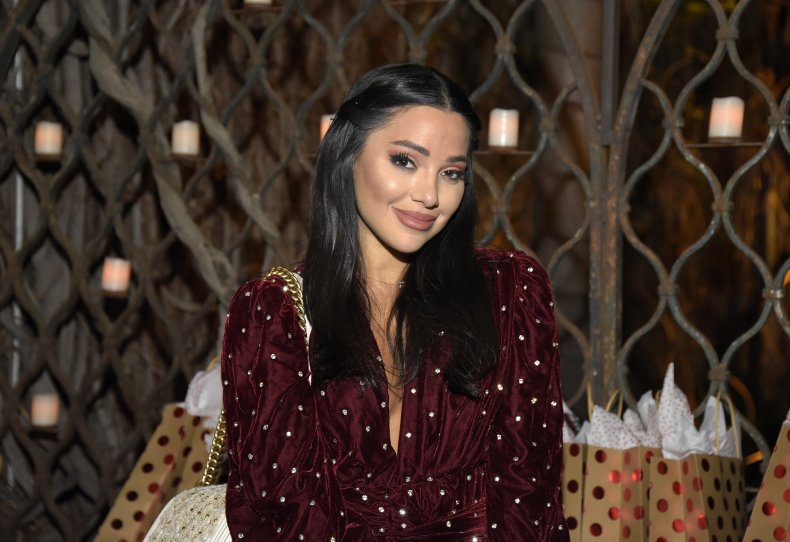 Gabi DeMartino, who is also a YouTuber, was suspended from OnlyFans after using the platform to share a video of herself as a toddler flashing the camera by lifting up her skirt. DeMartino titled the video "won't put my panties on" and charged fans $3 to view the video. DeMartino has 1.5 million TikTok followers.
Dylan Lemay
Dylan Lemay, who is known for his "cold stone" videos that demonstrate how he makes ice cream cakes and earned him 8.5 million followers, faced a backlash when viewers thought he supported gay conversion therapy.
However, following calls for him to be "canceled," Lemay said: "there was some confusion about the words that I said, and people were made out to believe that I support conversion therapy. By no means do I support conversion therapy."
Pokeprincxss
TikTok star and Pokemon fan Pokeprincxss found herself in hot water when she was sued by Nintendo for selling merchandise under the name "Pokeprincxss," due to copyright infringement. Fans came out in defense of the star, who later changed her username to Digitalprincxss. She currently has two million TikTok followers.
Cash Baker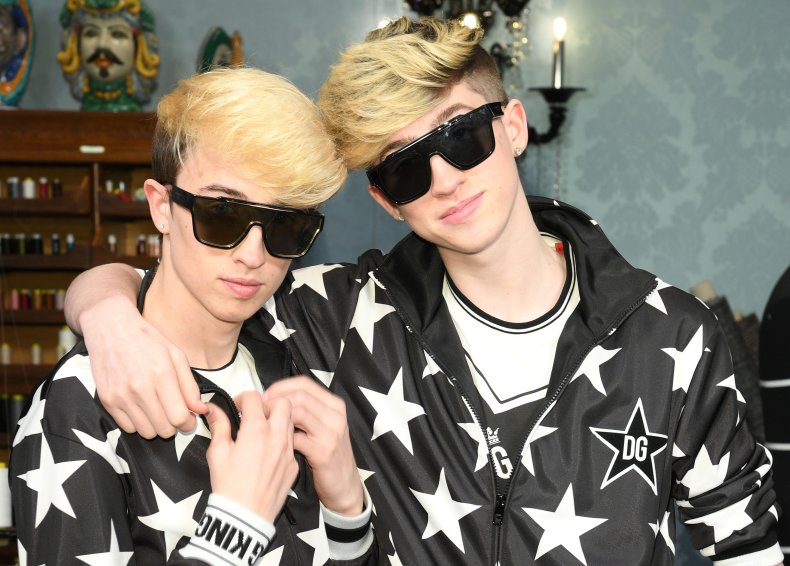 Christian TikTok star Cash Baker, who has 17.1 million followers, lost thousands of fans in August when he asked his non-Christian viewers to study the Bible, and said he could not support the LGBTQ+ community or other religions because he is Christian.
Sienna Gomez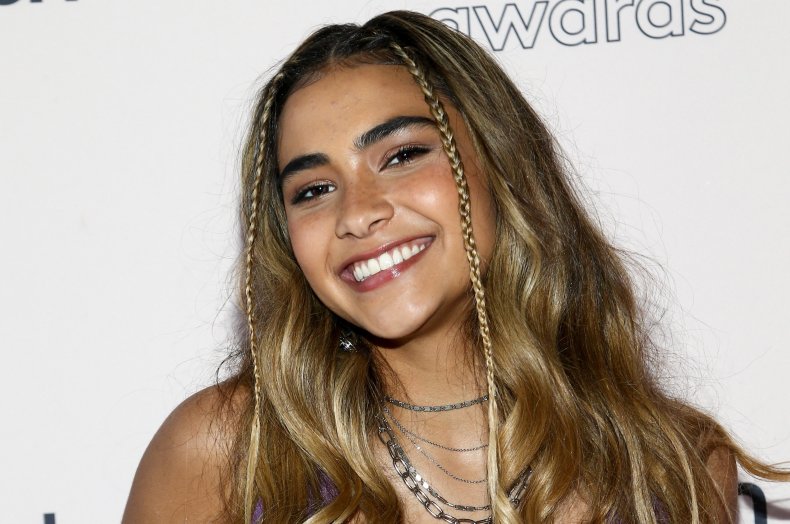 Sienna Gomez, a TikTok star known for her body positivity content with 14.8 million followers, faced backlash when her merchandise that said "did you eat today?" was criticized for being insensitive to eating disorders.
Gomez said that the question was about "expressing compassion and care" but later apologized and removed the merch from her site.
Griffin Johnson
Griffin Johnson faced backlash last summer when his relationship with Dixie D'Amelio ended amid rumors that he cheated on her. Dixie hinted that she had 48 screenshots that proved his infidelity.
Addison Rae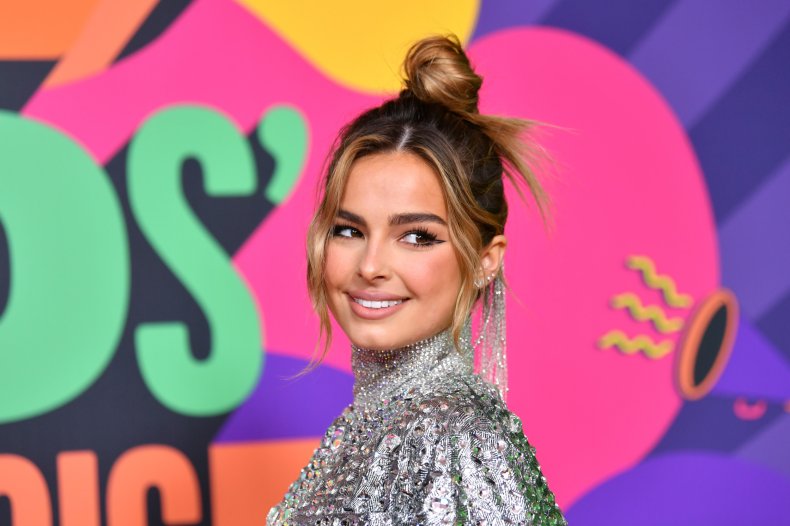 Addison Rae, a TikTok star with 78.6 million followers, came under fire in December as the new movie that she's starring in, He's All That—which is a reboot of the 1999 movie She's All That—shut down a COVID-19 testing site in Los Angeles for filming.
Lauren Kettering
Lauren Kettering, who has more than six million TikTok followers, was recently criticized for filming her dog with its head stuck inside a jar, as viewers were upset that she did not immediately help her puppy get free.
She later explained that her dog sometimes puts his head in jars looking for snacks but that he can always get out and said: "I would never do anything bad to my dog, if you know me you know that. I am not an animal abuser."
Noah Beck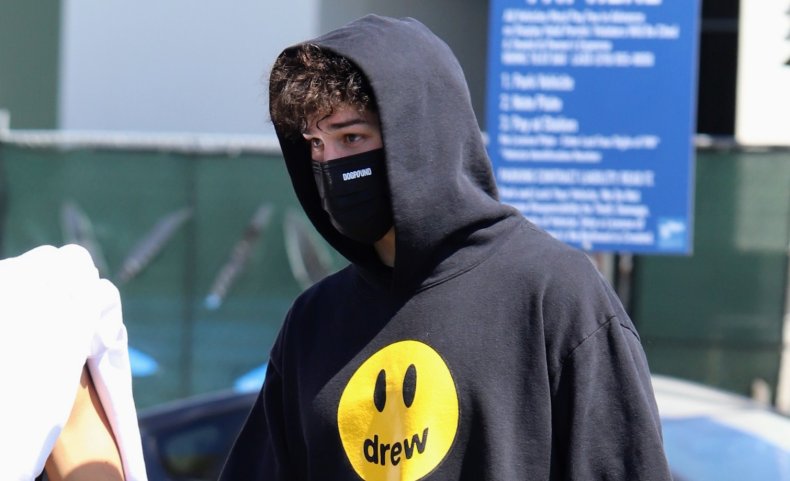 Noah Beck, who has 26.2 million followers, was among the group of TikTok stars (including the D'Amelio sisters) who faced a backlash for traveling to the Bahamas during the pandemic when Los Angeles was experiencing a high number of cases.
When later asked about the criticism, Beck defended the group's decision to travel and told Pap Galore: "No matter what you do in life, people gonna say things [...] I don't know, I always say just do what makes you happy."
Tayler Holder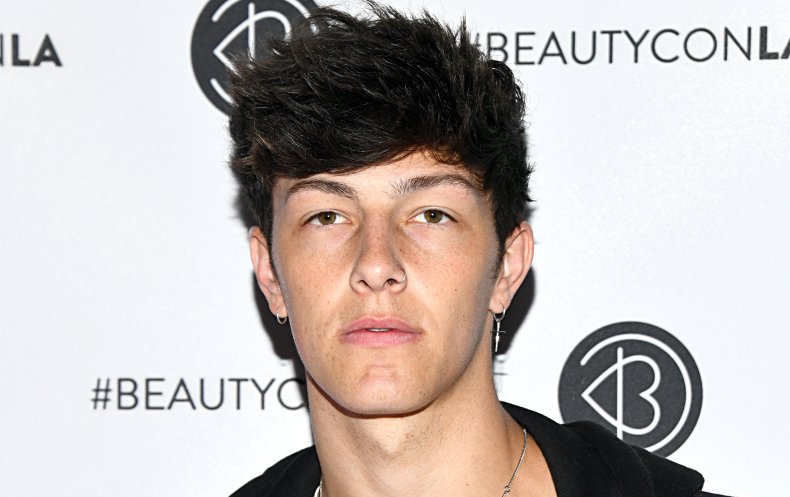 TikTok star Tayler Holder, who has 18.6 million followers, was accused of copying the merch of late YouTuber Corey La Barrie. Holder's merch featured the phrase "under appreciated" with the "nde" in "under" crossed out so that the message instead said "ur appreciated," similarly to La Barrie's merch which had the same message.
Holder later said he was working on the merch in collaboration with La Barrie's father and brother.
Nessa Barrett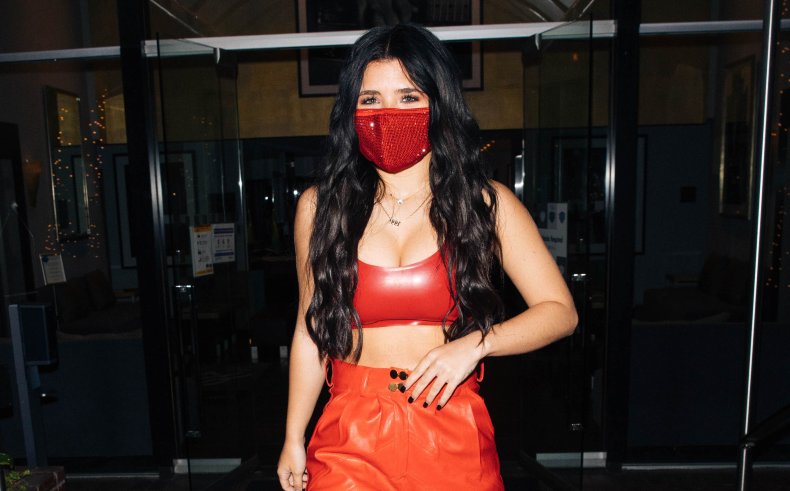 Nessa Barrett insulted the Muslim community by posting a TikTok of herself and a friend dancing to a man's recitation of the Quran. Barrett, who has more than 15 million followers, apologized by saying "My step-siblings, like my step-mom is from Egypt and all that stuff, so... I know that it could have been taken offensively.
"I just want to apologize for anyone who took it that way and was offended, I think... I'm sorry to anyone that practices that religion." However, her apology sparked even more criticism.
Olivia Ponton
Olivia Ponton, who has 5.7 million followers, drew a backlash in September for making a TikTok with rapper 6ix9ine, who pleaded guilty to nine criminal charges in 2019. Ponton deleted the video following the backlash.
Josh Richards
Josh Richards, who has 24.3 million followers came under fire in April 2020 when he exposed himself during a live stream. Richards purposely dropped his phone and pretended to sit on it with his pants down, exposing himself to thousands of viewers.