Post-Snailgate, Charli D'Amelio Welcomes 100 Million Followers and Trisha Paytas Has Fans Worried
The weekend provided some much-needed reset for TikTok's biggest stars after a whirlwind week of drama. Things seem to be turning around for Charli D'Amelio, who just saw her temporarily-controversial TikTok account hit 100 million followers.
Last week, 16-year-old D'Amelio was slammed for being rude to a personal chef in a YouTube video posted to her channel. Her followers also took offense to D'Amelio's disappointment that she'd reached only 95 million followers in one year, instead of her goal of 100 million.
Hatred from all sides of the Internet crept into the comments of D'Amelio's social media accounts, but one voice was louder than others. Trisha Paytas slammed D'Amelio and her sister, Dixie D'Amelio for the drama, and opened conversations into other parts of the family's lives, including claims they'd used the N-word.
While the drama isn't entirely dead—Paytas is still feuding with YouTuber James Charles, who was also featured in the D'Amelio YouTube video—her fans have begun to shift interests to Paytas's health.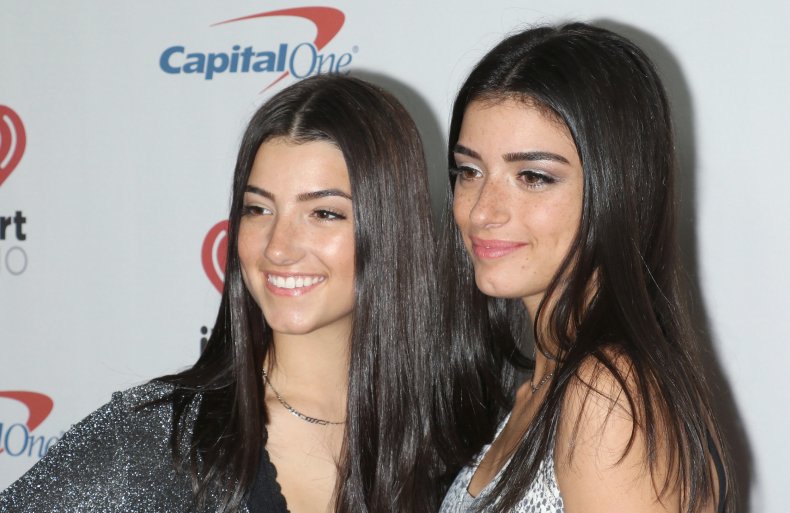 The 32-year-old TikToker posted an Instagram photo of herself on Sunday with a caption taken from Penelope Scott song "Rät."
"Oh ur so traumatized it makes me wanna cryyyy u dumb b**** I loved u I loved u I loved u it's true I wanted to be u and do what u do," Paytas wrote. This led some fans to immediately question if Paytas had split from her boyfriend, Moses.
"Where's Moses Trish? I hope you didn't break up with him because he is seriously the best boyfriend you ever had," wrote Instagram user @karen.s.watkins.
Other fans who know Paytas's style well questioned her mental health from a few pieces of jewelry that were missing from the photo. "She's not doing good at all she's falling apart check out she's not wearing Shane's bracelet and I don't think she's wearing the hand of GOD neckless [sic] Moses gave her she's falling apart looks wise she's going into depression hard core [sic] she's upset the holidays make it worst for her and being lonely plus the lockdowns," said @sandylion1979.
Though the drama with the D'Amelios wasn't far off, not many commenters brought it up. It appeared Paytas's fanbase has already dismissed the topic.
As for D'Amelio, she's back on her normal schedule, too. The teen spent all weekend posting her famed dancing content on TikTok, even though on Thursday she questioned ever returning to the platform at all.
Paytas made it clear how she feels about the D'Amelios in a tweet on Sunday night. "Couldn't care less about Charli and her racist leech of a sister - hope they succeed at dancing or whatver [sic] they do. But James [Charles], he's a piece of s*** and his parents should be ashamed. Never apologizes , always an excuse , he's always. the. victim. Impressive," she wrote.