James Charles Says Trisha Paytas Is Only Relevant Because of Blackface, N-Word and More Viral Controversies
James Charles isn't "grooming" younger Internet stars, he said in a response to creator Trisha Paytas's harsh slams on his friendship with Charli D'Amelio. While defending his own image, Charles threw a large handful of Paytas's own controversies back at her and stated he believes they may be the only reason she's famous.
Speaking of friendship, like the one he has with D'Amelio, Charles brought up Paytas's past in a TikTok video on Thursday. "This is something that Trisha has never experienced because the only reason she is in the spotlight is because she has said racist things, she has said the 'n word,' she's done blackface, she offended the trans community, she offended the DID community, she said Hitler wasn't that bad of a guy, voted for Trump [Note: According to her TikTok, Paytas voted for Joe Biden], and has started a fight with about every single other creator on this platform," Charles said.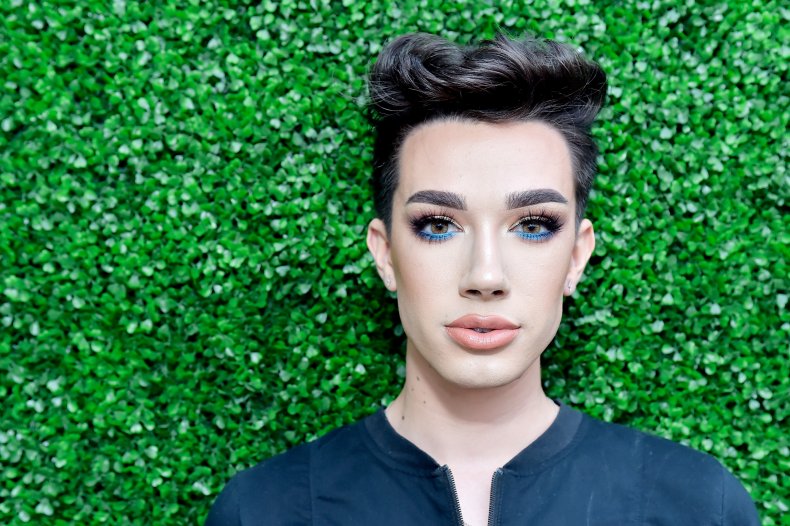 Paytas is known for being chronically, politically incorrect. She's aware of this, too, as much of her platform is full of her attempts to learn and grow. But, Paytas often pokes fun at the number of times she's been "canceled."
One of her most-recent viral videos showed Paytas dressing up in an Egyptian-themed costume and dancing to Steve Martin's "King Tut" song. In the caption, she claimed it was "probably offensive." Another recent criticism found Paytas when she ordered lunch from a Jewish grocery and made a video describing her "Jew lunch."
Though Paytas accused Charles, 21, of being a predator for his friendship with D'Amelio, who is 16, he explained it. Apparently, Charles and the whole D'Amelio family fell together after Charli was thrown into fame at 15.
"I don't need Charli and Charli does not need me," Charles said. "I became friends with the D'Amelio family as a whole very, very early on because this was all very, very new to them and I wanted to be a friend and a mentor in any way that I possibly could. And Charli and I, despite not being the same age, had one thing in common, which is coming into the spotlight at a very, very young age."
Charles also directly addressed the grooming claim. "I have now been accused of being a child groomer and this is not an accusation that I'm going to take lightly. To insinuate that the relationship between Charli and I is anything other than just a friendship is absolutely disgusting."
A series of tweets by Paytas sparked the discussion. While many tweets pointed to Charles as a predator, simply for being friends with a 16-year-old, Paytas made her point clear in one.
"Definitely have always said no one deserves to be cancelled[ sic]," she wrote. "Everyone has room for growth/positive influence. Except James Charles. Please cancel him. He a forever victim with a superiority conflict, has never said sorry his whole life/hangs out with an underage girl regularly."
After Charles's comments, Paytas clapped back again with claims that Charles and both D'Amelio sisters have said the N-word. You can read about the unconfirmed videos she posted here.
If you missed the first half of the drama, which revolved around a YouTube video posted by D'Amelio, you can catch up on why D'Amelio may quit TikTok here.