365 Dni, or 365 Days in English, has captured the attention of legions of Netflix viewers this week as many have been drawing comparisons between the Polish movie and another famous erotic film franchise, 50 Shades of Grey.
Spoilers ahead.
Inevitably, with any popular releases comes the onslaught of questions about its future and many viewers are already calling for a sequel.
The film, according to Netflix, follows a "fiery executive in a spiritless relationship falls victim to a dominant mafia boss, who imprisons her and gives her one year in love with him."
Michele Morrone stars as the Sicilian gangster who kidnaps Laura (played by Anna Maria Sieklucka.)
Twitter is alight with fans who have been commenting on the movie's intensely graphic sex scenes.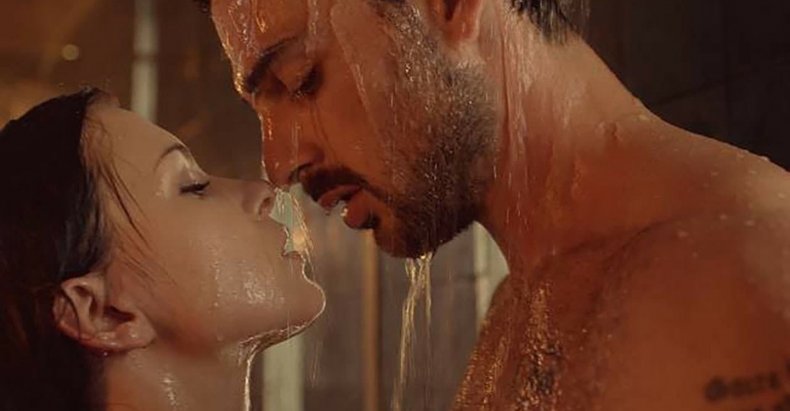 Will there be a sequel to
365 Dni
on Netflix?
The short answer is, we don't know yet. However, there is potential.
365 Dni is based on the Polish-language novel by author Blanka Lipinska who, luckily for fans, wrote a whole trilogy about Laura and Massimo.
The second book in the series, Ten dzien ("This Day") was published in 2018, while Kolejne 365 dni ("Another 365 Days") came out the following year.
What will happen in a potential
365 Dni
sequel?
The synopsis of Lipinska's second book, "Ten dzien," sheds more light on where the story could possibly lead and it looks like life won't be calm for Laura.
According to "Ten dzien," Laura is living the high life with her new man following the kidnapping that led to them falling in love and getting married.
But alas, being married to a Sicilian mob boss isn't plain sailing and with the glamorous lifestyle comes the dark side of the criminal underworld with which she is now embroiled and much of the action focuses on her being targeted by a rival mob. The third book is all about a dangerous, life-threatening pregnancy.
The synopsis translation of "Ten dzien" via Google Translate reads: "Laura Biel's Sicilian life begins to resemble a fairy tale. There is a boisterous wedding, a husband who will do and give everything for her, pregnancy, gifts, and unimaginable luxury: service, cars, seaside residences.
"And everything would be perfect, if not for the fact that the gangsters are all around, an indefinite crime hangs in the air, someone is constantly trying to kidnap and kill her, and Olo, the best friend, blindly follows her footsteps.
"Being the wife of the most dangerous man in Sicily has its consequences and Laura will find this deeply painful..."
365 Days is streaming on Netflix now.