Four New, Shocking Harvey Weinstein Allegations in Revealing 'Army of Spies' Investigation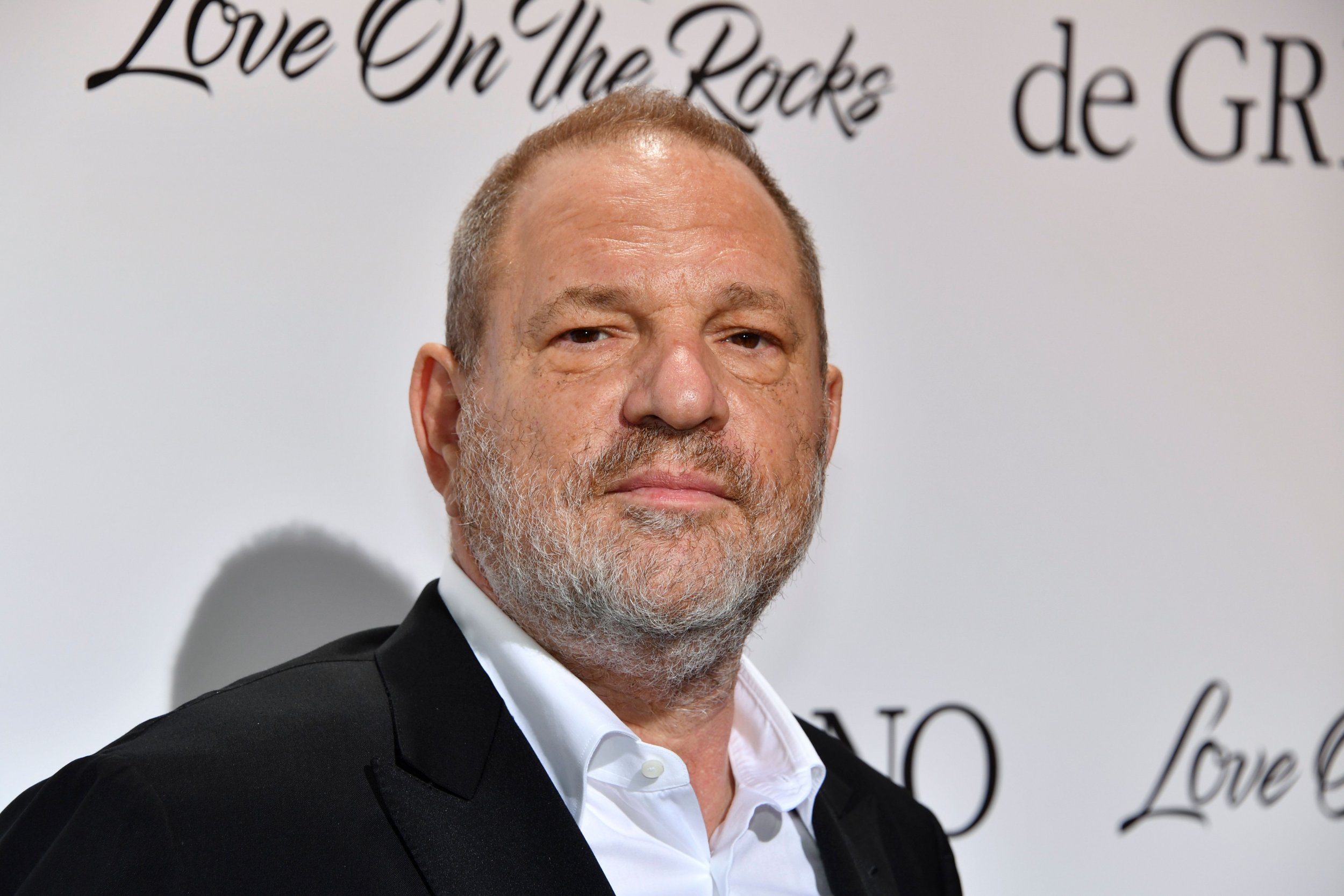 Amid dozens of allegations of sexual harassment or assault, a new report from The New Yorker this week alleged Harvey Weinstein coordinated a pressure campaign that involved former spies to silence his accusers.
In the article, Ronan Farrow—who also wrote a bombshell piece in October detailing accusations of sexual assault levied against Weinstein—alleged that Weinstein especially applied pressure on actresses like Rose McGowan who accused the famous Hollywood producer of assault.
Here are four of the most shocking revelations from the story:
1. Weinstein reportedly hired Black Cube, which employs former members of Israel's spy agency Mossad, in an effort to suppress accusers and journalists. McGowan, Farrow, a journalist for New York magazine and New York Times reporter Jodi Kantor—who helped pen the initial bombshell report on Weinstein—were all reportedly contacted by someone identifying herself as Diana Flip, a woman's rights advocate from a company called Reuben Capital. According to the New Yorker report, Flip was actually a former member of the Israeli Defense Force working to gather information for Weinstein. Farrow wrote that when he sent McGowan a photo of the Black Cube agent, the actress responded, "'Oh my God...Reuben Capital. Diana Filip. No fucking way.'" Filip reportedly contacted McGowan even after the bombshell reports about Weinstein were published last month.
2. High-powered lawyer David Boies signed the Black Cube contract and also represented the New York Times. Boies said his company's involvement in the investigation—which reportedly aimed to kill the Times story—was a mistake, but denied to the New Yorker it represented a conflict of interest.
"We consider this intolerable conduct, a grave betrayal of trust, and a breach of the basic professional standards that all lawyers are required to observe," the New York Times said in a statement. "It is inexcusable and we will be pursuing appropriate remedies."
3. Weinstein and Dylan Howard, Chief Content Officer of American Media Inc., which publishes the tabloid the National Enquirer, were reportedly in contact about information that might damage the accusers of the producer. According to the New Yorker report, one of Howard's reporters gathered information to help debunk McGowan's rape allegations. In one instance, the reporter spoke with Elizabeth Avellan, the ex-wife of director Robert Rodriguez. Rodriguez left Avellan for McGowan. The reporter told Avellan the call would be off the record, but she recorded the conversation and passed it on to Howard. Howard then reportedly wrote to Weinstein, "I have something AMAZING . . . eventually she laid into Rose [McGowan] pretty hard." Farrow reported the producer responded, "This is the killer. Especially if my fingerprints r not on this."
4. Weinstein reportedly went into a panic after the stories alleging abuse published last month, sending pictures of himself and women who accused him of harassment to the board of his former company. "He was screaming at us, 'Send these to the board members,' " Pamela Lubell told Farrow. She did, but the producer was still fired from The Weinstein Company and he resigned from the board.
Weinstein has denied allegations of non-consensual sexual contact. He also entered some form of rehab in Arizona. He was one of the most powerful men in Hollywood, the architect of the American indie film movement of the 1990s with films like Pulp Fiction and Good Will Hunting. But in the wake of his downfall, many others in Hollywood have been accused of sexual harassment, including actor Kevin Spacey.
One of Weinstein's accusers, actress Asia Argento, posted to Twitter about the latest story from The New Yorker. "Why didn't I, @rosemcgowan, @RoArquette @AnnabellSciorra spoke up earlier? We were followed by ex-Mossad agents. Isn't that terrifying? Very," she wrote.
You can read the full New Yorker piece here, which is definitely worth the time.