43 Florida ICUs Reach Capacity, Show No Beds Available as Coronavirus Cases Surge
Intensive care units in 43 Florida hospitals reached capacity and show zero ICU beds available, according to data released Tuesday morning by the state's Agency for Health Care Administration (AHCA).
The affected hospitals are spread across 21 counties, including Miami-Dade, Broward, Hillsborough and Orange, which are home to some of the state's largest cities.
Another 32 hospitals have almost reached full ICU capacity, reporting a bed availability of 10 percent or less, the data shows.
In Orange County, which includes Orlando, five out of the eight available hospitals can no longer accommodate adult ICU patients, according to the AHCA data.
The county still has around 15 percent of ICU beds remaining, allowing health workers to spread patients around to the available hospitals.
"I know we always have a concern about beds and what is available in the county for our residents," said Dr. Raul Pino, health officer at the Florida Department of Health in Orange County, during a press briefing Monday. "Although we have seen an increase in the number of hospitalizations, the systems are reporting that they are not concerned about the need for surge yet as a system."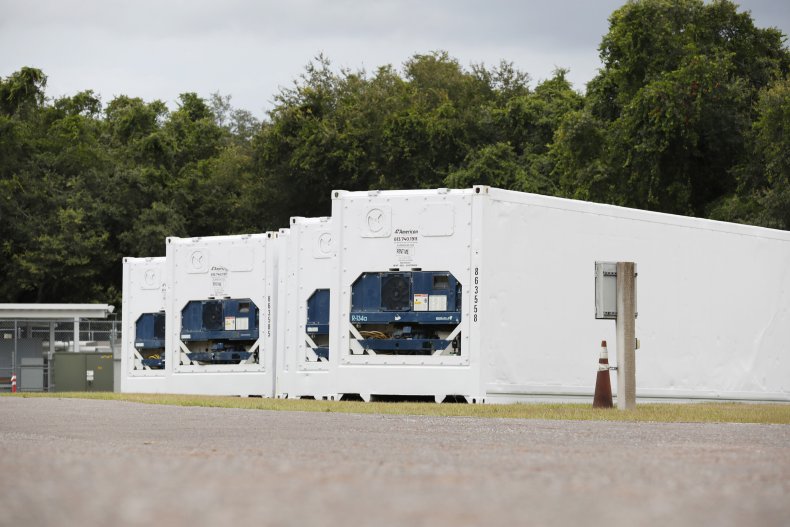 According to the latest numbers available from the Florida Department of Health, the state reported 7,361 new coronavirus cases for July 6, marking a slight decrease in a weeklong surge of positive cases.
But 14 hospitals in the state have already reached total capacity, including non-ICU hospital beds. Another 54 hospitals have 10 percent or less non-ICU beds available, the AHCA data suggests.
Carlos Migoya, president and chief executive officer of Jackson Health System in Miami, warned that the city's upward trend of new coronavirus cases could not last forever.
While Migoya said that he feels comfortable that Jackson, which operates one of the state's largest hospitals, could deal with the current surge, he acknowledged that it would need to cease at some point.
"If that trend were to continue for a longer period of time, it is not sustainable," Migoya said during an interview with Local 10.
The news comes amid Florida Governor Ron DeSantis' continued assurances that the state will not reverse its course in reopening the economy or require that face coverings be worn.
On Monday, Florida Education Commissioner Richard Corcoran issued an emergency order stating that schools must reopen in August. The order mandates that schools cannot adopt a hybrid model for reopening, therefore requiring that students physically attend classes five days per week.
That same day, the state received 48,538 coronavirus test results. A record number of 16.27 percent were positive, the highest positivity rate reported by Florida yet.
Newsweek contacted the Florida Department of Health for comment but did not hear back in time for publication.