5 Charged With Ripping Off Paycheck Protection Program for Over $4 Million
On Thursday, the U.S. Department of Justice (DOJ) arrested five individuals accused of fraudulently obtaining over $4 million from the Paycheck Protection Program (PPP), a federal program intended to help keep small businesses operating during statewide COVID-19 shutdowns.
Legal authorities retrieved jewelry, over $120,000 in cash, a $125,000 Range Rover vehicle and over $3 million from 10 bank accounts while making the arrests.
Among those arrested were Ohio resident Kahlil Gibran Green Sr., California resident Bern Benoit and Georgia residents Darrell Thomas and Andre Lee Gaines. They were all charged with committing and conspiring to commit bank and wire fraud, making false statements to a financial institution and money laundering, according to the DOJ. Additionally, Georgia resident Carla Jackson was also arrested and charged with money laundering.
The indictment alleges that Thomas, Gaines, Green, and Benoit submitted or helped submit PPP loan applications on behalf of five businesses—Bellator Phront Group Inc. (owned by Thomas), Gaines Reservation and Travel LLC (owned by Gaines), Impact Creations LLC (owned by Green), Transportation Management Services, Inc. (owned by Benoit), and Lee Operations LLC–seeking roughly $800,000 for each company.
Their applications allegedly made false and misleading claims about the companies' number of employees and payroll expenses. Collectively, the companies were approved for over $4 million in PPP loans.
Shortly after receiving the funds, the four men allegedly transferred the money to secondary bank accounts, including one controlled by Jackson who later distributed the money. Afterward, the men allegedly didn't make make payroll payments as required by the terms of the loans.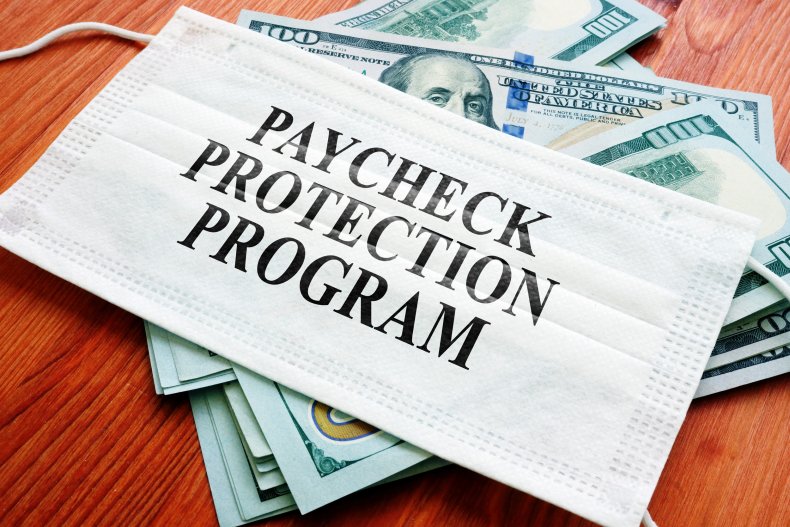 The PPP program was established in March 2020 as part of The Coronavirus Aid, Relief, and Economic Security (CARES) Act. The program overall provides government subsidies to small businesses, allowing them to maintain their payroll, hire back employees laid off during the COVID-19 pandemic, and to cover applicable overhead like rent, utilities and interest on mortgages.
However, the loans are primarily intended for payroll costs, with their low-interest rates forgiven for businesses that spend on the above expenses and a certain percentage on payroll.
Republican President Donald Trump approved an extension of the PPP in April 2020. The stimulus program is believed to have saved 2 million jobs.
However, the program has been criticized for being inaccessible to companies in rural areas and smaller minority-owned businesses. Some applicants expressed confusion about the loan forgiveness rules and controversy brewed when it was revealed that large corporations had received funds through the small business program.