Candace Owens Says 50 Cent Endorsing Trump is Not Betraying Black America: 'He's Smart, and You're Not'
50 Cent is receiving backlash after he seemingly endorsed Donald Trump for president, expressing his concerns about proposed tax increases for top earners under Joe Biden. Now, conservative pundit Candace Owens has come to the rapper's defense.
The "In Da Club" rapper whose real name Curtis James Jackson III took to social media Monday night to say: "Vote Trump" after sharing Biden's proposed tax plan.
The immediate backlash was inevitable as many people rushed to condemn Jackson for prioritizing his personal wealth even though, as he put it "Trump doesn't like black people."
Ownes, a Republican and avid pro-Trump talking head, defended Jackson's concerns over Biden's proposed tax increases for top earners, saying: "He's smart, you're not."
The author took to Instagram to explain her stance.
"I want to just say something to defend 50 Cent because I am just seeing so much ignorance in his comments from the majority of Black people saying they're done with him and it's because he's rich and he's betrayed them," she said. "No, it's because he's smart and you're not, okay?"
In the eight-minute video, Owens explains how rich people can move to states like Texas where there is no income tax "like Joe Rogan," essentially leaving poor people to pick up the bill.
She urged her followers to read Thomas Sowell's essay "Trickle Down Theory" and "Tax Cuts for the Rich" to prove her point.
"Okay, so 50 Cent is saying 'I'm not paying these taxes' rich people all over different states that are hiking taxes right now are saying 'I'm not paying taxes,'" she explained. "Now when they say that they're not bluffing, they're literally moving, picking up and leaving the states."
Owens went on to say: "So if you think that you're going to just tax rich people 90 percent and they're going to stay in the state, you're an idiot. Rich people are the ones who can afford to leave the state," adding: "What happens is the government then turns the poor people and raises their taxes."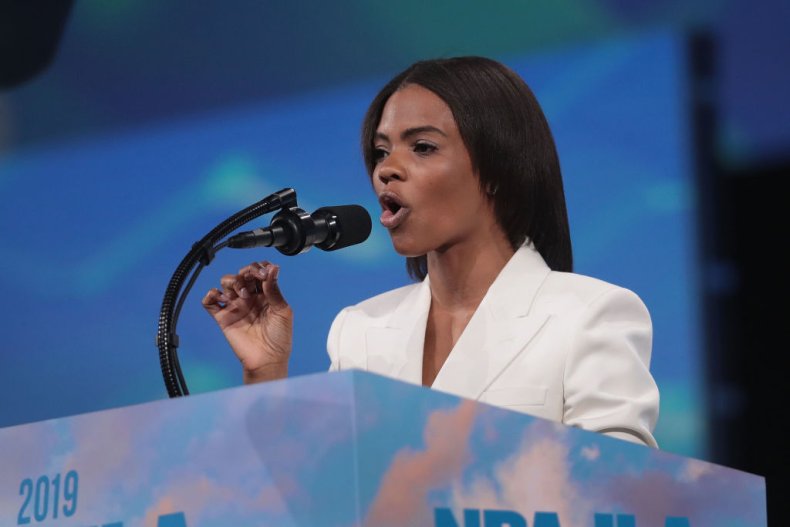 Jared Walczak of the Tax Foundation told CNBC that the top rate for New York City's wealthiest could reach a combined rate of 62 percent under Biden's proposed plan.
The top federal income tax rate, for those earning more than $400,000, would go from 37 percent to 39.6 percent under the plan. However, top earners in New York City are unlikely to have to pay 62 percent due to deductions and other means of lowering the tax burden.
According to Forbes, Jackson's net worth is $110 million as of February 2020.
Owens went on to say that Jackson is "voting with his brain", adding: "If you're upset because he's not emotional and he understands how the system works he's not going to be an idiot and let Joe Biden say you're already paying the majority taxes but you have to pay more."
Jackson's tweet Monday night is at odds with what he has previously said about Trump, whose presidency he called an "accident."
"I don't think anything has divided people as fast as [Trump]," he said in a Hot 97 interview.