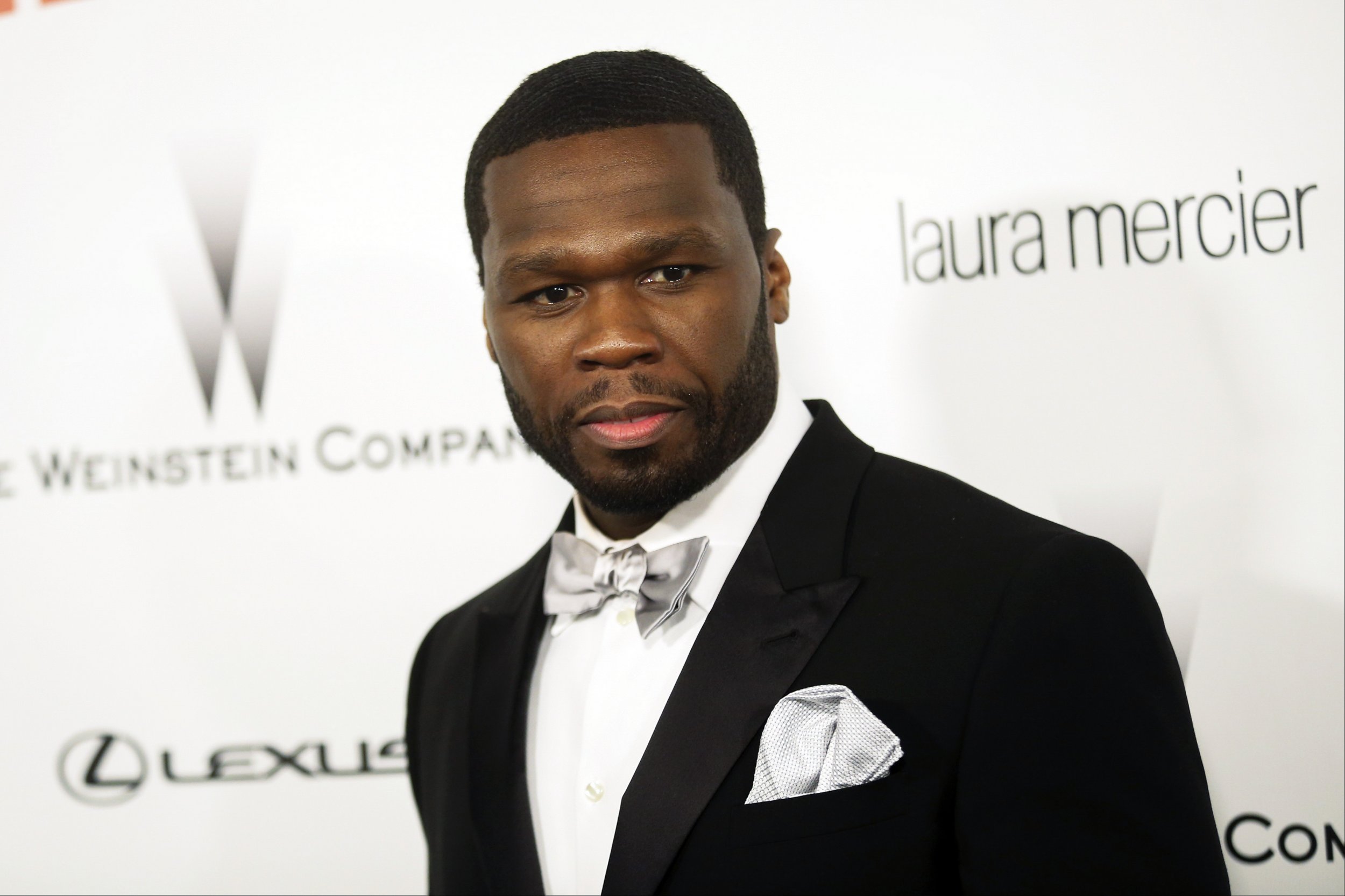 Rapper 50 Cent rejected $500,000 from Donald Trump to help the president win black votes during the 2016 campaign—joking that even a half-million dollars wasn't "good enough" for such a cause.
"They wanted to pay me $500,000 as part of the campaign to just make an appearance," the rapper said on Hot 97's Ebro in the Morning show on Tuesday. "I was like: 'Nah that's not good money. I'm not going to do that. That's not worth it.'"
The singer's decision to turning down the money is especially notable because 50 Cent, born Curtis Jackson, had filed for bankruptcy a year earlier, claiming he could not pay a court-ordered $5 million for allegedly releasing a sex tape of a former girlfriend.
It is unclear if Jackson was a Trump supporter during the campaign, but he definitely is not one now, calling Trump "the accidental president" in his spot on Hot 97.
"If you were a president by accident, you might do some of the things Donald Trump is doing," he told host Ebro Darden.
Earlier in the week, Jackson, who is promoting his Wednesday night variety show 50 Central on BET, told The View that it's time to get rid of the president.
The rapper is known for his biting comments and for trolling celebrities online like Vivica A. Fox and Gabrielle Union. And he raised eyebrows when he attacked the network, Starz, for failing to support his show, Power, asking fans to stop watching the network.
We'll never know if 50 Cent's endorsement would have helped Trump win the votes of more African-Americans, but exit polls from the 2016 race show he only got 8 percent of the black vote, compared with 88 percent for Hillary Clinton. But blacks did not vote in as high numbers as they did in previous elections, which depressed Clinton's overall count. Indeed, in December, Trump, who once said "he was the least racist person," thanked the African-American community for not showing up for Clinton on Election Day.