50 Central Season 1 is a Hilarious 'Punk'd' and 'SNL' Mash-Up for the Trump Era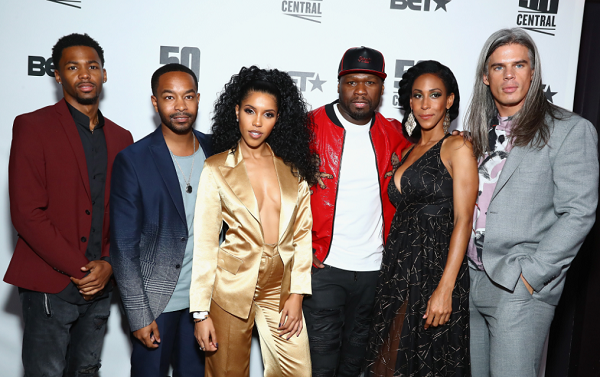 Curtis "50 Cent" Jackson's new late-night variety series, 50 Central, is very funny. Like knee-slapping, laugh-til-you-snort funny. I know because that's how I reacted when I watched the first episode of the BET series. And you'll know it too if you watch the premiere on Wednesday night.
Hosted by Jackson, the show's roster of talent includes many up-and-coming comedians of color including Tristen Winger, Jasmin Brown, Vince Swann, Kiya Roberts and their token (and incredibly pretty) white boy, Mark Harley.
A blend of sketch, improvisational and stand-up comedy, the flavorful variety series feels like a mash-up of Ashton Kutcher's prank series Punk'D, which aired on MTV for nine years, and NBC's still formidable Saturday Night Live.
The big difference, though—other than the fact that the show is led and comprised of a mostly black cast—is that 50 Central isn't afraid to play up hot-button issues that the latter shows would shy away from.
For instance, one of the first pranks on the show features three actors—a white man, white woman and Asian woman—reading a script that includes the word "nigga" in front of a pretend casting director, who is white. In their first take, each actor gives their best overzealous "urban" impression and says the word with no hesitation. The casting director asks them to read the ending line that includes the derogatory word again, but just before they can deliver the final line, the casting director leaves and is replaced by another fake casting director played by Roberts, who is a black woman.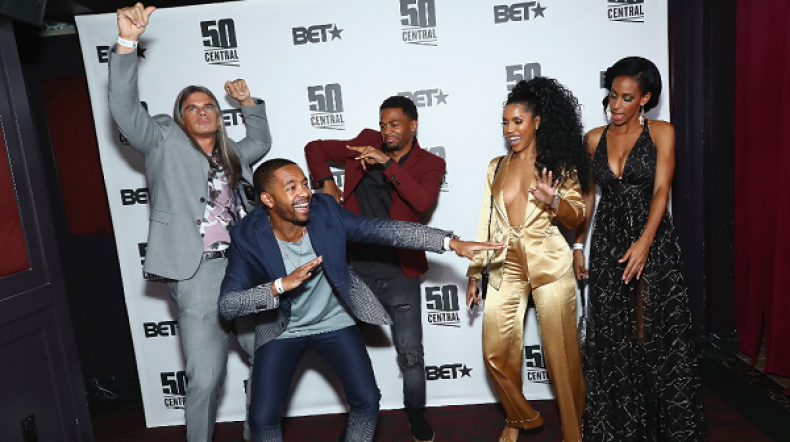 Unknowingly being videotaped, the actors' discomfort in saying "nigga" in front of Roberts is almost immediate. But the fallout when they finally say the line and find out that the audition is all just one big joke is priceless.
Similar to its 1990's predecessor In Living Color, which was the first sketch comedy series to feature a predominately minority cast, 50 Central clearly isn't afraid to push the envelope—at least that's what Winger told me at 50 Central's premiere party in New York City on Monday. While chatting with the comedian at the Team Epiphany-hosted event, which just so happened to be held at a strip club, Winger stressed how important it was to finally have a variety series that was performed from the black perspective and based on issues affecting black people.
"I believe that with comedy we need to be able to push the envelope. We need to be able to push buttons because there are issues that people are not talking about," Winger said. "We can make fun of issues that are related to black folks but we don't want to see others making fun of our issues because it's something that we're directly going through. This show is through our lens."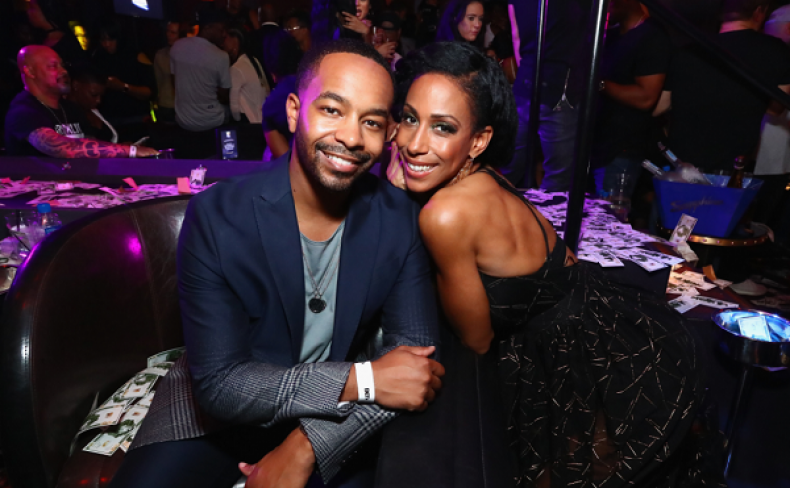 Winger is right. The president is leading a charge against NFL players of color who are exercising their rights to peacefully protest while black men are being shot and killed by police at alarming rates. But 50 Central is at least providing some humor and levity to typically off-limits topics that are crucially relevant in current culture.
So why should you watch? Winger has the best answer: "It's hilarious. It's something we've been missing for a while, we've been wanting for a while. Plus we've got 50 Cent."
And who doesn't love (or love to hate) that guy?
50 Central premieres on BET at 10:30 p.m. ET Wednesday.