Roughly 50 percent of white voters would vote to re-elect Republican President Donald Trump if the election were held today, according to a new poll by Hill-HarrisX.
Overall, the poll found that 43 percent of voters would choose Biden in a present-day matchup whereas 40 would choose Trump. In a mid-July poll by Hill-HarrisX, Biden had a 7-point national lead over Trump.
Although the poll showed Democratic presidential candidate Joe Biden beating Donald Trump in an immediate matchup among almost every other demographic, Trump led Biden amongst male voters 45 to 43 percent, Midwest voters 42 to 39 percent, Independent voters 35 to 33 percent, voters earning above $75,000 a year by 48 to 39 percent and voters aged 35 to 49 by a margin of 44 to 37 percent.
Biden beat Trump among all other non-politically-affiliated voter demographics. Biden's largest leads over Trump occurred in Black voters by 65 percentage points, Hispanic voters by 22 points, both voters aged 18 to 34 and voters earning under $75,000 a year by 14 points and female voters and Western regional voters by 11 points.
However, the two political rivals ran very closely when paired among three demographics in particular. Biden led Trump by only one percentage point among Southern regional voters, voters over the age of 65 and voters with more than four years of college education.
Roughly 3 to 7 percent of voters in all demographics said that they will not vote while 5 to 16 percent of voters in all demographics said they weren't sure who they'd vote for if the election was held today.
The poll, conducted by the Washington, D.C. newspaper The Hill and the market research company HarrisX, questioned 2,850 registered voters online between August 2-5.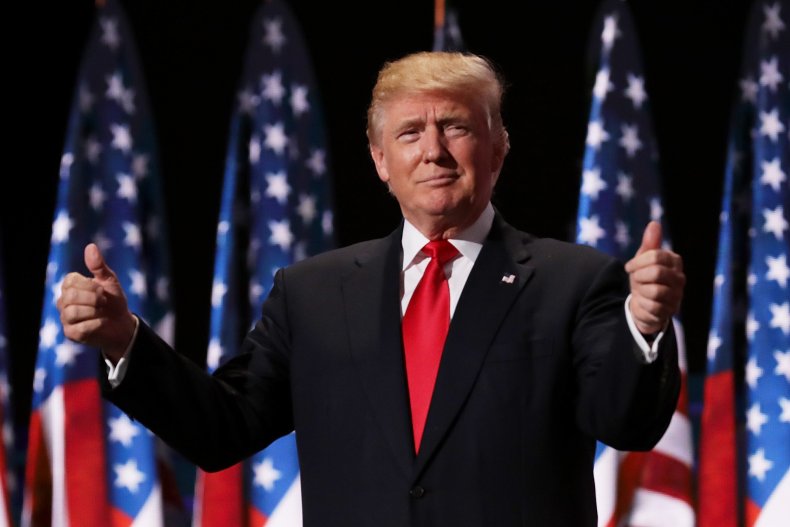 Biden has generally been leading Trump in polls leading up to the November 3 national elections.
Two late-July polls of 600 likely voters by the conservative-leaning Restoration PAC found Biden leading Trump Wisconsin and Michigan, two crucial swing states that Trump unexpectedly won in 2016.
The polls showed Biden ahead of Trump by 11 percentage points in Michigan (51.3 to 40.3 percent) and 12.4 points in Wisconsin (50.3 to 37.9 percent).
If Biden flips Wisconsin, Michigan and Pennsylvania and while maintaining the blue states won by Hillary Clinton in 2016, he would secure 278 electoral votes, compared with the 260 that would be won by Trump.
Ipsos, YouGov and Morning Consult polls conducted in mid-July among likely voters all found Biden leading Trump by at least 7 points nationally.
Despite Biden's good showing in polls, Democratic party members are reminding voters not to take anything for granted, especially since Russia is reportedly preparing to meddle in the election on several fronts and Trump has generally been undermining confidence in mail-in voting.