The 2020 presidential election is only 100 days away and former Vice President Joe Biden is leading President Donald Trump in most of the recent national and battleground state polls.
Ipsos, YouGov and Morning Consult polls conducted in mid-July among likely voters all found Biden was leading Trump by at least 7 points nationally. Biden also began gaining ground on Trump over the last couple of months in swing states and continues to hold that lead with fewer than four months to go before the election on November 3.
The 2016 Democratic presidential nominee, Hillary Clinton, lost each of the six key swing states—Arizona, Florida, Michigan, Pennsylvania, North Carolina and Wisconsin— to Trump nearly four years ago. Aside from Arizona and North Carolina, which also went red in 2012, the four other swing states flipped for Trump after leaning blue in the previous presidential election.
Biden became the presumptive Democratic nominee in April after Vermont Senator Bernie Sanders dropped out of the race, the last of Biden's Democratic competitors to do so. A few days after Sanders suspended his campaign, he joined several of his previous Democratic competitors in announcing his support for the former vice president.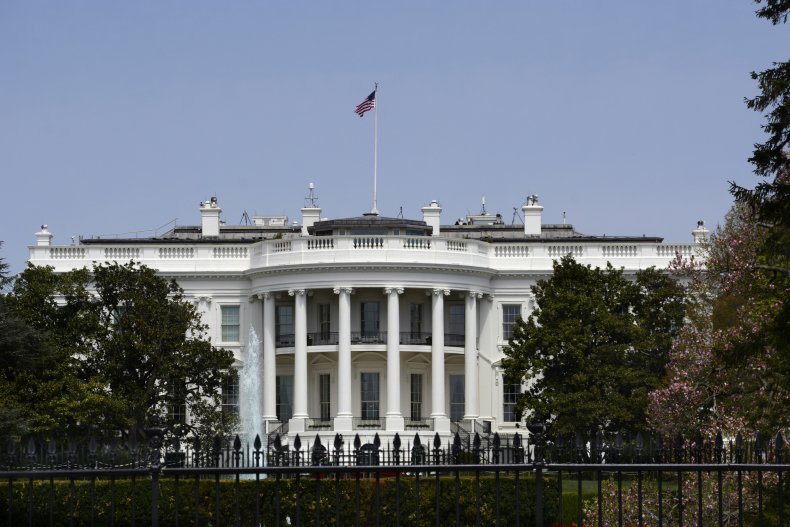 Shortly after Biden became the party's presumptive nominee, pollsters found some Democratic voters were uncertain about his ability to unite the party—especially voters under 30, the majority of whom Pew Research Center found were unconvinced he could do so by November. But in the months since, the perspective on Biden's ability to unite the party has shifted as he enlisted Sanders' support and began embracing more of the political issues that galvanized Sanders' base. According to a document Newsweek obtained earlier this month from Sanders' allies, those left-leaning issues ranged from education and student debt to immigration and reunification of migrant families.
While Biden worked to earn support from Democrats in the party's more liberal wing, Trump sought to keep his base unified and attract support from independents at a time when the coronavirus pandemic left many Americans uncertain about what the rest of the year in the U.S. would look like. By July, the virus infected more than 4 million people in the U.S. and killed more than 145,000, according to data compiled by researchers at Johns Hopkins University. While other countries that encountered the virus early in 2020 began reopening without seeing devastating new outbreaks, the U.S. reported rising case numbers in almost every state after reopening local economies in May and June, causing some governors to pull back their reopening plans in efforts to stifle the virus' spread.
Trump remained publicly optimistic about the speed with which he said the country would recover from the pandemic until recently. Earlier this month, Trump said of the virus, "That's going to sort of just disappear, I hope," despite rising case counts throughout the nation and federally-recognized hot spots in swing states like Arizona and Florida. The president also received criticism for not wearing a mask in most public settings, which officials at the Centers for Disease Control and Prevention and the World Health Organization identified as a preventative measure useful in the fight against COVID-19.
The president reversed course in mid-July when the White House's coronavirus task force reunited publicly for the first time in several weeks. During the briefing, Trump said he believed the pandemic was likely to "get worse before it gets better" and encouraged all Americans to wear face coverings—a decision that he later described as "patriotic," though he had less than two months earlier retweeted a post that mocked Biden for wearing one. Biden has routinely worn a face covering while out in public and encouraged Americans to do the same.
According to an Associated Press-NORC Center for Public Affairs Research poll, support for face coverings among Republicans rose by more than 50 percent after Trump publicly voiced his support for them. The poll's results show that the president's supporters are still swayed by his actions, despite several polls that found voter approval for Trump plummeted during the pandemic and reached an 18-month low in late June.
While Trump's handling of the pandemic impacted his polling nationally, it also affected his support in battleground states, according to polling conducted among each state's residents. A New York Times and Siena College poll conducted last month found Biden leading Trump in each of the six states by a range of 6 to 11 points, and polls published by Public Policy Polling, Fox News, Monmouth University and other research organizations since mid-July also found Biden firmly in the lead. Though Texas has been a red state for decades, Quinnipiac University pollsters suggested last month the state could flip for the first time since 1976, in part due to the health and economic pressures Texans are experiencing due to the pandemic.
Americans' opinions on which candidate would be best suited to handle the economy also appear to be shifting. Before the pandemic struck the U.S., Trump touted the strength of the U.S. economy as one reason his path to reelection should be smooth. That all changed when the pandemic forced businesses to shutter during the spring, resulting in the country's highest unemployment rate since before World War II. The recent explosions of case numbers in states with high populations, such as California and Texas, raised questions about how quickly the American economy would be able to rebound as many employers had to shut down for a second time.
For months after the pandemic arrived in the U.S., Trump continued soundly beating Biden in polling questions that asked respondents who they would prefer to lead the economy—and in some national polls, he still does. But a national poll published earlier this month by Quinnipiac University found Biden taking the lead on economic issues, and polls conducted by Change Research in the six key swing states found the majority of voters there disapproved of the way Trump was managing the economy.
Though most of the recent polls indicate Biden has an advantage over Trump, there are still months to go before the election—and as Democrats and Republicans remember from 2016, Clinton was thought by many to be a shoo-in in the months leading up to the election. The pandemic has shown it's difficult for any politician to predict what exactly will happen next, and even with the uncertainty, some national polls show Trump edging Biden out of the way. As Pence recently said in response to national polls showing Biden in the lead, "Polling is broken in America," a perspective many of Trump's supporters adopted after his win in 2016.
If the presidential election was held today, most national and battleground state polls indicate Biden would win. Since the election is still 100 days away, it's far too early to predict what will happen come November 3—and with the pandemic continuing to wreak havoc throughout the country, the election could still be either candidate's race to win.