$600 Stimulus Check Barely Covers One-Tenth of Predicted Rent, Utility Arrears
The $600 stimulus checks included in the second coronavirus relief will bill barely cover a tenth of the rent and utility debts faced by millions of Americans, who could be staring down almost $6,000 worth of arrears by 2021.
A Moody's Analytics forecast released earlier this month said that almost 12 million renters faced average rent and utility debts of $5,850 in the new year. The estimate is almost ten times the size of the $600 checks offered in Congress' second COVID-19 stimulus package.
The much-anticipated relief bill is also expected to include an extended eviction moratorium and $25 billion in rent relief—a little over a third of the overall debt tenants could face in January.
Moody's Analytics chief economist Mark Zandi told the Post that rent and utility debt could be as high as $70 billion in the new year. He also told the paper it would be better for lawmakers to offer "too much than too little" as the debt crisis loomed.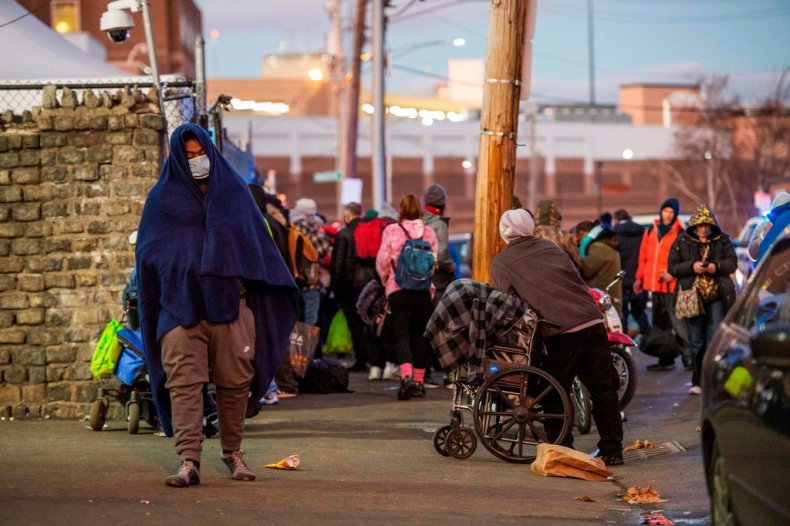 Newsweek has contacted Moody's Analytics for further comment and details on its forecast.
Census Bureau data from the end of October revealed the extent of the American housing crisis following the coronavirus crash. The bureau said more than 12.8 million Americans faced housing insecurity.
Those facing housing insecurity are either not current on their rent or mortgage payments, or have little to no confidence that they will be able to pay rent and utility bills next month when looking at the state of their personal finances.
The National Multifamily Housing Council revealed that roughly three-quarters of apartment households had made a full or partial rent payment by December 6, a 7.8 percentage point fall on the previous year.
"While the initial rent collection figures for the first week of December are concerning, only a full month's results will paint a complete picture," NMHC President Doug Bibby said in a statement released with the results. "However, it should not come as a surprise that a rising number of households are struggling to make ends meet."
Writing a letter to Democratic lawmakers on Sunday night, House Speaker Nancy Pelosi (D-CA) confirmed that $25 billion of rental assistance would be offered under the latest coronavirus relief bill, along with an extension of the eviction moratorium. It is not clear how long the moratorium will last in the new year.
"With the millions of people on the verge of eviction, we have rental assistance and a moratorium," the speaker told reporters. "Food, rental assistance, Earned Income Tax Credit and Child Tax Credit for America's working poor families."
The federal funds for rent relief are expected to be delivered by state and local governments, with priority given to those behind on payments and facing eviction.