Bipartisan Stimulus Proposal Offers $25 Billion Rent Assistance as Millions in Arrears
A bipartisan stimulus deal worth $908 billion would offer rental assistance and an eviction moratorium until the end of January as millions of Americans face severe rent arrears and the economic shocks of the COVID-19 pandemic continue to be felt.
The deal backed by Sens. Susan Collins (R-ME), Joe Manchin (D-WV.) and a handful of other lawmakers would offer $25 billion in rental assistance to state and local governments, as well as Native Americans tribes.
An outline of the proposal revealed earlier this week stated that 90 percent of the funds would be used on rent payments, arrears, utility bills and "related housing stability services" offered at the local level.
It is expected that households with earnings at 50 percent or below the average local income would be first in line to receive funds from the proposed $25 billion pot, with support covering as much as 18 months of arrears and future assistance.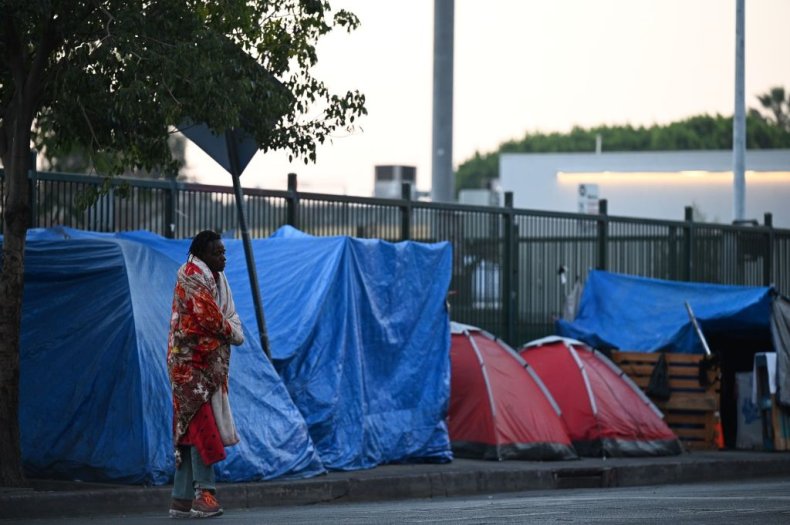 As well as offering up direct funds for rent, the bipartisan deal would offer an eviction moratorium until the end of January next year. The ban would block landlords from putting tenants out on the street for failure to keep up with rent.
However, the bill does not include plans for a second round of direct stimulus payments, which were a key feature of the CARES Act passed in late March. The proposals for renter relief were set out in the outline of the bipartisan plan as Moody's Analytics warned that millions of Americans could owe thousands in rent and utilities arrears by January.
The Washington Post reported that the financial services firm had warned that almost 12 million tenants could owe more than $5,800 in rent and utility arrears on average by next year if no assistance is provided.
According to the latest U.S. Census Bureau data, a little more than 11 million Americans are faced with housing insecurity—meaning they are not current on their rent or mortgage, or fear that they will slip into arrears within a month's time.
Over 5 million Americans are also very or "somewhat" likely to face eviction or foreclosure within the next two months, per the Census Bureau's most recent household survey.
As the prospect of financial ruin mounts for Americans across the country, Congress has still not been able to agree on the outline of a second stimulus package almost nine months after the first relief bill was passed.
Reacting to a Trump administration proposal for a $916 billion stimulus package that would include $600 stimulus checks to most Americans, House Speaker Nancy Pelosi said it was "unacceptable" as she seemed to indicate progress was being made with Senate Majority Leader Mitch McConnell.
But a plan put forward by the Kentucky Republican was turned down by Democratic leaders on Tuesday, prompting Sen. Chuck Schumer to accuse McConnell of deliberately trying to sabotage negotiations.