What Is 8chan? Extremist Message Board Linked to El Paso Mass Shooting
8chan has come up in much of the coverage of the mass shooting in El Paso, Texas, this weekend. It's also been connected to massacres in Christchurch, New Zealand and Poway, California.
But what exactly is 8chan?
Shortly before opening fire in a Walmart on Saturday, killing 20 and injuring dozens more, 21-year-old Patrick Crusius reportedly posted a four-page manifesto to the website, declaring, "This attack is a response to the Hispanic invasion of Texas."
Subsequent posts on the site praised Crusius for killing so many people—or in 8chan parlance, getting a "high score."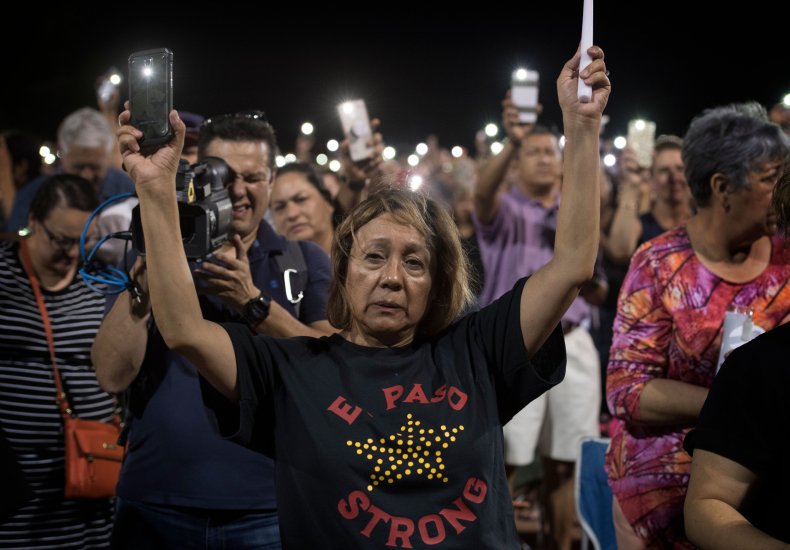 The site has been linked to other mass shootings, including the April 27 synagogue shooting in Poway, California: Accused gunman John T. Earnest reportedly posted an open letter on 8chan and tried to livestream his shooting spree there.
Brenton Tarrant, the suspect in the massacre at a mosque in Christchurch, posted his manifesto on 8chan, as well—and shared links to the Facebook Live video of the attack. He also provided a soundtrack "that would entertain and inspire his viewers," according to journalist Robert Evans.
8chan was founded in 2013 by programmer Frederick Brennan as an alternative to 4chan, the anonymous message board whose users have been linked to sexist language and images, harassment, and even child pornography. Brennan told the Daily Dot he saw 8chan as a place where "anyone can say what they want and mean."
But the Anti-Defamation League says the board is "home to terrorist plots hiding in plain sight."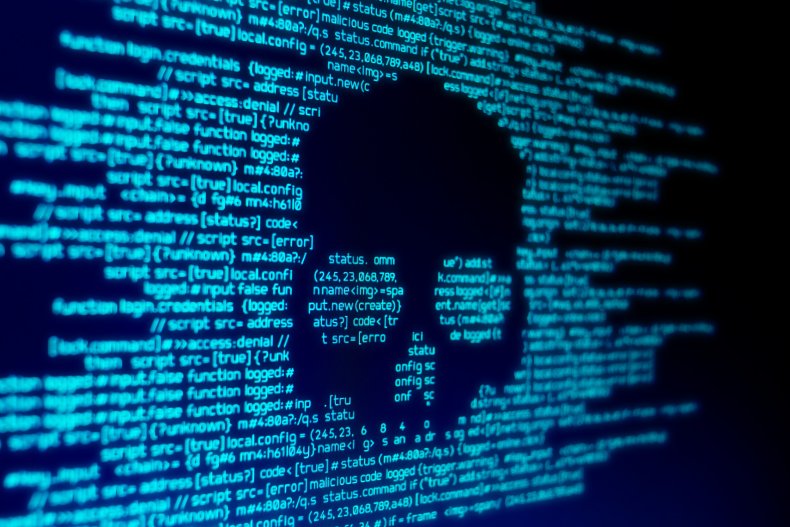 Launched in October 2013, 8chan exploded in September 2014, when 4chan banned users involved in GamerGate, a harassment campaign launched against women in gaming.
8chan allowed GamerGaters to congregate without having their posts removed.
Its lax moderation also allowed 8chan to become a magnet for content banned on other sites, including sexist harassment, white supremacist rhetoric and child pornography. Though 8chan rules bar content deemed illegal in the United States, it's up to the moderators to pull posts that break the rules.
Brennan set up a Patreon account to help pay for server costs, but within three months the crowdfunding site banned 8chan. He also had trouble finding a web host provider until 2015, when Army veteran Jim Watkins stepped in as Brennan's partner.
Watkins had his own server farm in the Philippines, where he was exploiting a loophole in Japan's strict pornography laws: Though porn is censored in Japan, those rules don't apply to websites based in other countries.
Brennan, who has osteogenesis imperfecta, a.k.a. brittle-bone disease, resigned from 8chan in July 2016, and cut ties completely in 2018. "I have no desire to ever be involved in the image-board world again," he told the Wall Street Journal after the Christchurch massacre. "A lot of these sites cause more misery than anything else."
After he left, Watkins and his son Ron, then a site moderator, took over completely. Though 8chan has been a home to many white supremacists, Watkins insists he didn't agree with their beliefs.
"I am obviously not a white supremacist. I go for days without seeing another white face," he told Splinter News in 2016. But he added he doesn't have an issue with white supremacists on 8chan, either. "They have reasons for their beliefs. I don't need to justify their reasons."
Watkins says he doesn't care what's posted on the site, as long it doesn't violates the Digital Millennium Copyright Act (DMCA), which can result in steep fines.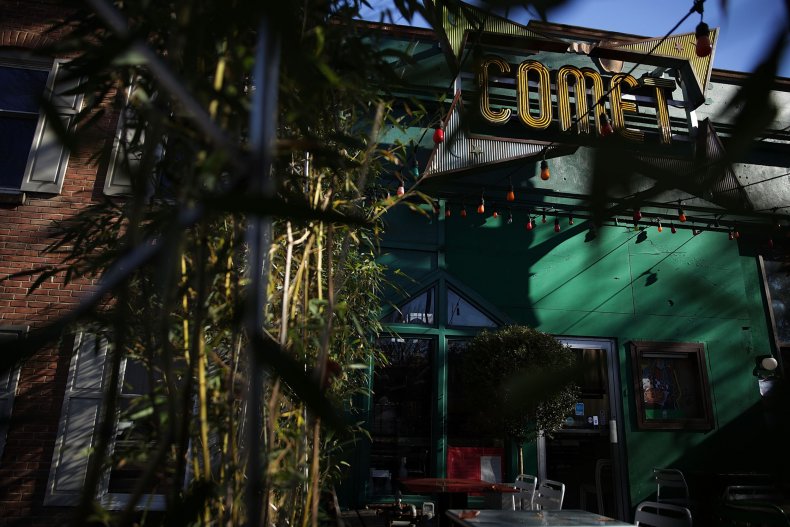 The laissez-faire attitude means that 8chan members are allowed to dox people and engage in online harassment campaigns. The QAnon conspiracy theory, which resulted in the 2016 "Pizzagate" shooting at Washington D.C.'s Comet Ping Pong pizzeria, also has a home at 8chan.
There are also 8chan forums that appeal to pedophiles—images of children as young as toddlers posing suggestively in swimsuits. When critics post attacks on such content on 8chan, they're usually dismissed as "moralf-gs."
Most of the forums, though, are political in nature—and skew to the far right.
Traffic data is not public—back in 2014 Brennan claimed it "held steady at a little over 1 million page views per day, 35,000 unique visitors per day, and 400,000 posts per week for the last few weeks."
But the site went dark over the weekend. On Sunday, Matthew Prince, CEO of web infrastructure and security company Cloudflare announced the company was cutting ties with 8chan.
After Cloudfare pulled out, service on 8chan remained intermittent. Monday morning, it was back online—thanks to BitMitigate, a Seattle company offering similar service—but it continues to be sporadic as of this story.
Given that its servers are privately owned, it's up to the Watkins to decide whether or not to take 8chan offline. But Frederick Brennan, for one, would like to see it scrubbed.
"Shut the site down," he told The New York Times on Monday. "It's not doing the world any good. It's a complete negative to everybody except the users that are there. And you know what? It's a negative to them, too. They just don't realize it."