The 9 Best Back-to-School Products, Even for People Not in School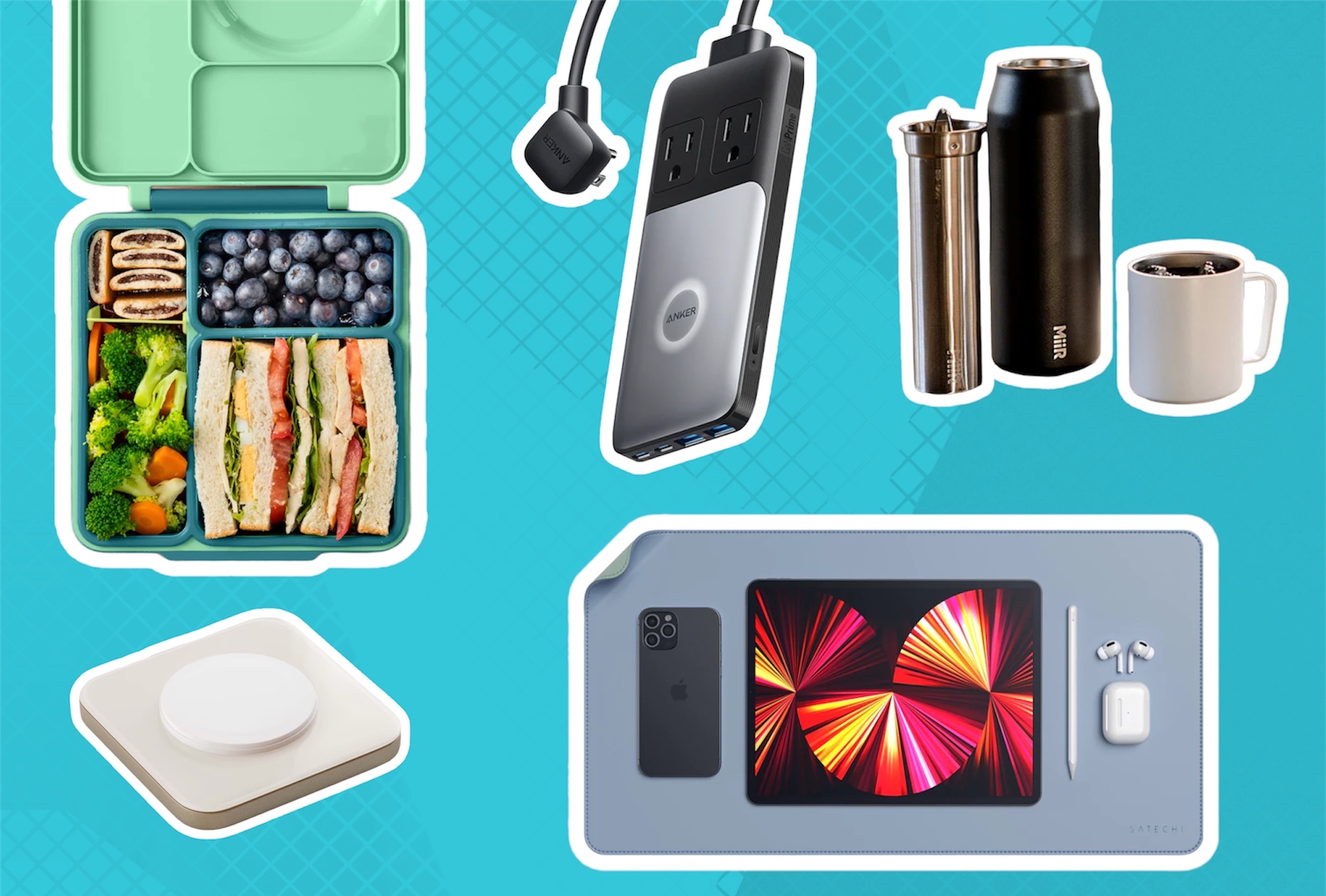 Each year around this time the back-to-school articles begin to appear. And each year, despite not having been in school for a while, I still check them out. Maybe you can relate? While these products are most certainly geared toward people heading to school, from elementary all the way through college, they'll also work for anyone. Whether you're looking to boost your productivity, buy a new electronic device or even drape yourself in some new clothing for the fall.
If you're pulling together a new work area or only making a few adjustments to an existing setup, you should be able to benefit from a new, more powerful and compact power hub, which is what Anker is now offering. Or maybe some new workout clothes and comfortable walking shoes could make racing across campus a little easier. There are a variety of product types for all kinds of school needs—and nonschool needs, too. As always, the prices listed may fluctuate over time.
Anker 727 Charging Station (GaNPrime 100W)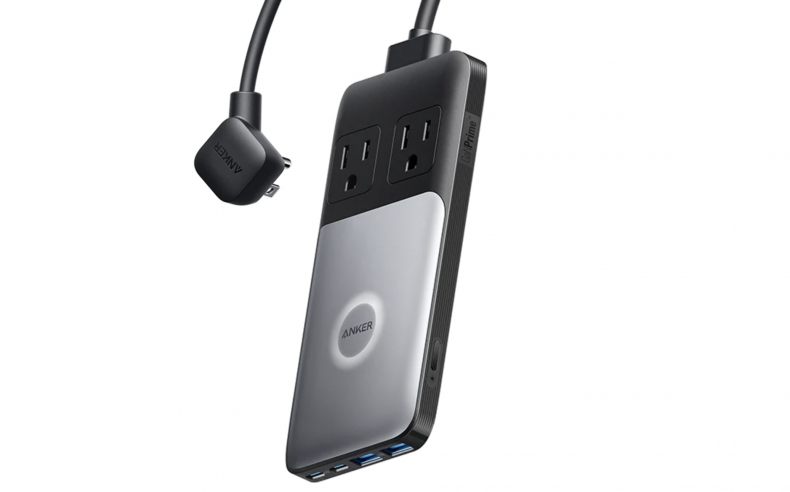 Anker isn't the only company making its power adapters and electronics smaller and more powerful through gallium nitride (GaN) technology, but it has been one of the leading ones. Its new GaNPrime chargers come in several new flavors, including the one I think is the most relevant, the 727 Charging Station. This is a six-port power strip with two AC outlets, two USB-C ports and two USB-A ports.
The 727 Charging Station can provide 100 watts of power but is less than an inch thick and overall about the size of an iPhone 13 Pro Max. Its 5-foot power cable is detachable, too. (If you want an even more compact version, the new Anker 615 USB Power Strip is also an option.)
Buy at Anker for $94.99.
Nomad Base One (Gold)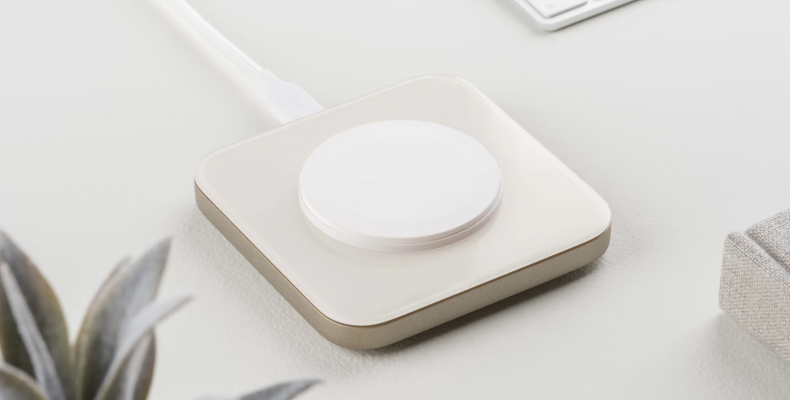 A luxury charger built for a desk or bedside table, the Nomad Base One now comes in a limited edition gold color. The pricing may be hard to come to terms, but this MagSafe charger will at least power an iPhone wirelessly at its full 15-watt speed. It needs no adhesive on the bottom, either, as its weight is substantial.
I have loved using the Base One on my desk. It is minimal in design and adds a nice touch of elegance. Nomad describes the new gold color as a tribute to the sandy beaches of Santa Barbara, California, and after seeing it up close, it's hard to disagree. The gold is a stunner without being too bold. (The color is also available for the Base One Max, though neither model in gold will be around indefinitely.)
Buy at Nomad for $99.95.
OmieBox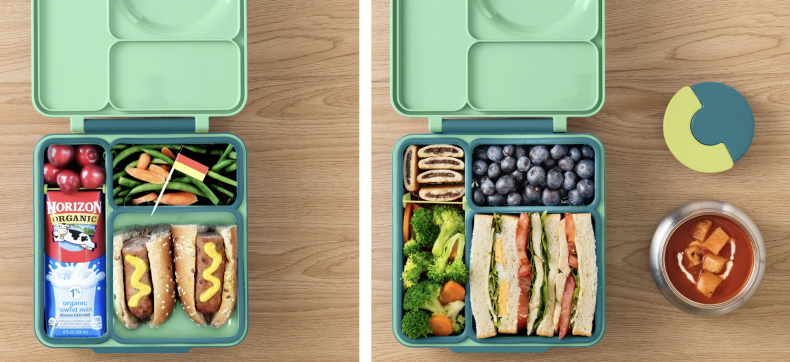 The OmieBox is a perfectly organized lunchbox that can be modified to accommodate different lunches throughout the week. It's geared toward kids who have an opinion about keeping their food tidy and neatly sorted—and/or parents who prefer to. The OmieBox comes with a small cylindrical container that sits inside and can be used for soup or other messier foods. But if you don't need that container, its space can be used fit other larger food items.
My daughter became a fan of the adjustable spaces the moment I showed OmieBox to her. She also commented that all the color options were nice. (Adults can get in on the bento box, too, with the OmieGo, which is geared toward larger portions.)
Buy at OmieBox for $44.95.
Incase Transfer Two-Way Tote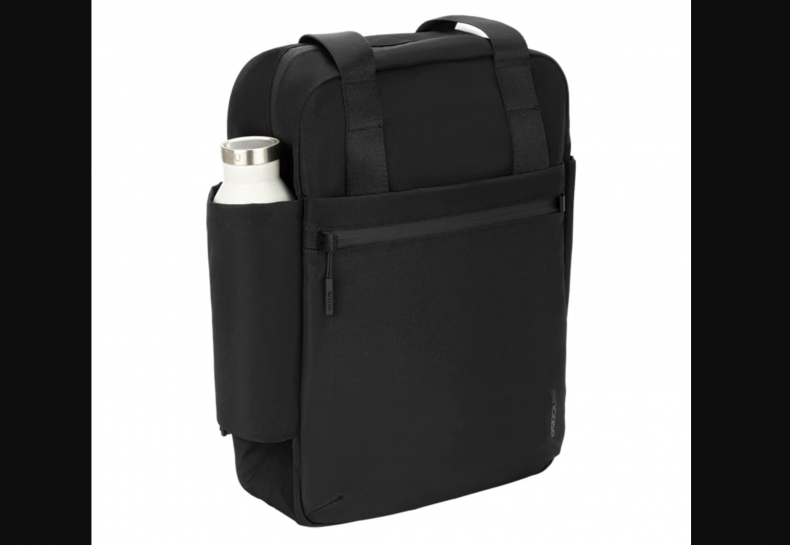 Maybe it's the stealth straps and hidden compartments that two- or three-way bags include that appeal to me, but I love a clever transformation. The new Incase Transfer Two-Way Tote is both practical for a variety of uses but also savvy in how it accommodates each task. Long carrying handles slide into deep pockets in the front and the back of the bag when you don't need them but can be accessed at a moment's notice. For toting the Incase, the backpack straps unclip and can slide into the same back pocket the strap was using.
I had been impressed with Incase's bags for a while, and this Transfer Two-Way Tote was no different. I enjoyed the soft, fuzzy interior that protected my laptop and tablet. The large side pockets also worked out really well for carrying a water bottle or two.
Buy at Incase for $99.95.
Satechi Dual Sided Eco-Leather Deskmate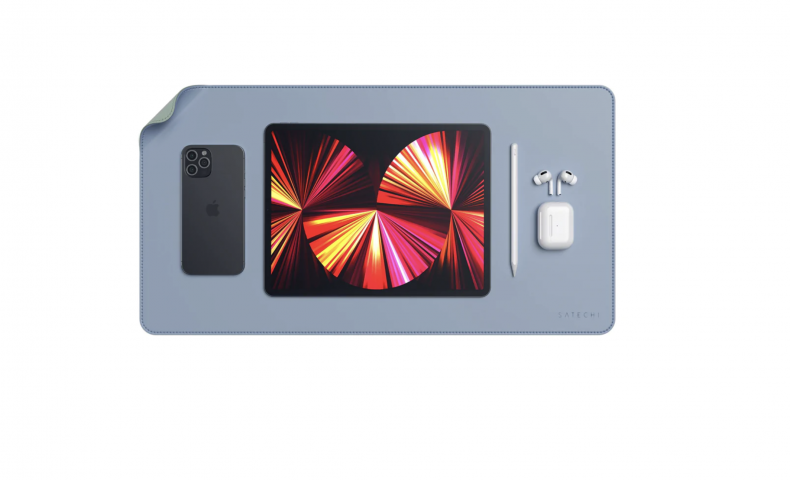 Earlier this year when I got a new standing desk, I decided it was time to add a desk mat to my workspace. I evaluated several different ones but chose the Satechi Dual Sided Eco-Leather Deskmate for its combination of price, style and features. It's made of polyurethane leather, which keeps the price down but also allows it to be waterproof and perfectly smooth.
I particularly like the reversible design; the mat continues to look fresh over time without needing to spend more money. If you don't have a new or fancy desk, the Deskmate can cover existing scratches or other dings.
Buy at Satechi for $39.99.
Apple MacBook Air M2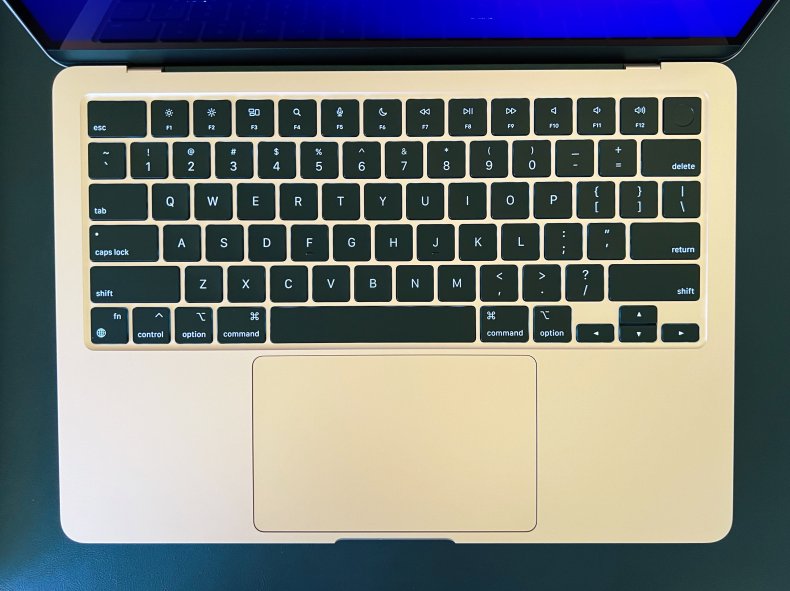 This selection is my fairly broad laptop recommendation for back-to-school use. The new MacBook Air M2 is such a stellar computer that it's easy to recommend to most people even without knowing what they'll use it for. The machine gets tremendous battery life for all-day use, but it's also plenty speedy, so it can be utilized for learning to program, writing papers or general research without spinning up loud fans—because there are no cooling fans.
There are specific reasons for some people to consider Apple's other computers like the iMac or MacBook Pro, but if you're looking for a portable that can do it all and doesn't cost as much as a Pro, then this is a terrific option.
Buy at Best Buy From $1,199.
Atoms 001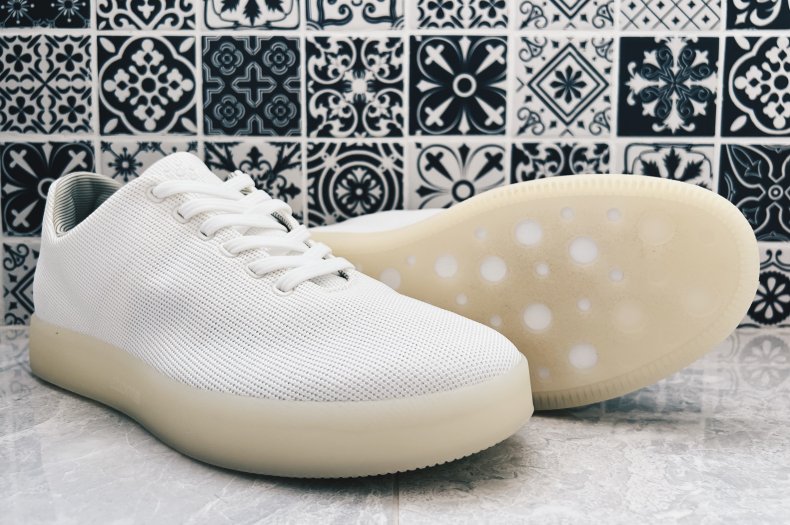 The reason to get Atoms 001 shoes is that you're on your feet all day or have lots of walking to do. These shoes provide bounce right out of the box and continue to offer support until you decide to take them off. These are perfect shoes for multiple cross-campus treks. Comfort reigned supreme in my testing, but I also enjoyed the elastic laces—I never had to retie them.
Buy at Atoms for $159.
Miir Stainless Steel Cold Brew Filter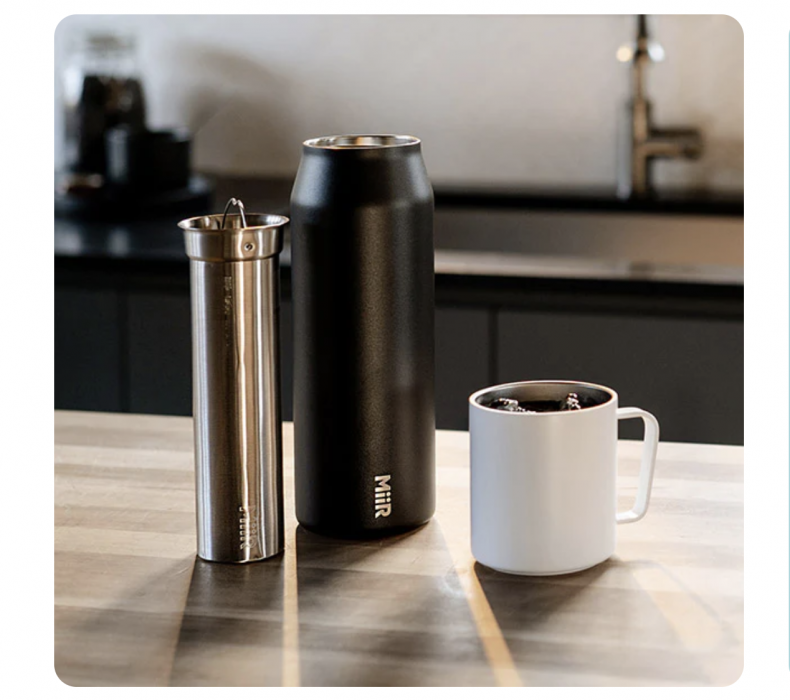 Miir's new Stainless Steel Cold Brew Filter slips into one of its wide-mouthed bottles (from $39.95) and serves up a cool drink with minimal effort. Simply add coffee grounds to the filter, fill with water and refrigerate overnight for cold brew that's ready to grab and go before your first class. Even if cold brew is only a seasonal drink for you, as it tends to be for me, this filter pays for itself after a couple of uses. But since summer stretches on long into the fall here in Southern California, I look forward to plenty of cold brew with this budget-priced filter.
Buy at Miir for $14.95.
Reigning Champ Solotex Mesh Trail Short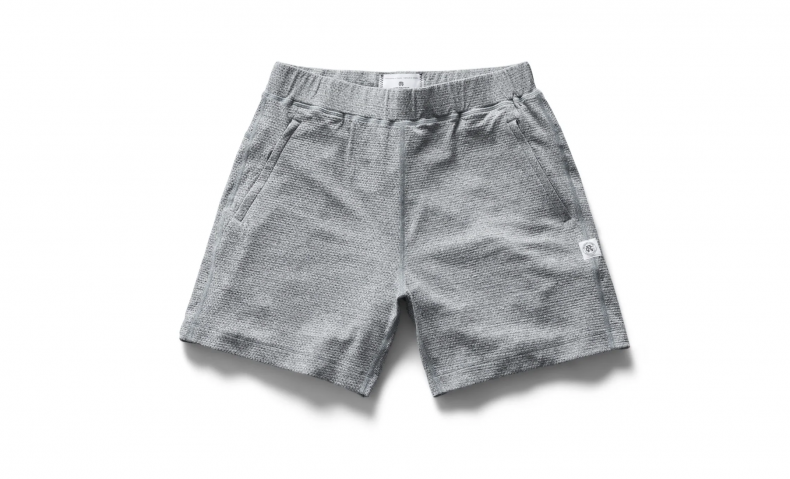 There are plenty of academic reasons why you might need new fitness clothes, but you should still be looking at the new Solotex Mesh Trail Short even if you can't think of any. The shorts are part of the new Solotex collection from Reigning Champ, which is all about its cutting-edge Japanese fabric. The Mesh Trail are light and breathable but have a healthy amount of stretch with high rebound. There's an elastic waistband with a drawcord and zippered pockets to keep items from falling out.
If you have yet to experience Reigning Champ clothing, you're missing out. I've been impressed by their luxurious fit and feel. They remain strong and capable of handling sweat and intense activity.
Buy at Reigning Champ for $125.
Newsweek may earn a commission from links on this page, but we only recommend products we back. We participate in various affiliate marketing programs, which means we may get paid commissions on editorially chosen products purchased through our links to retailer sites.