90 Missions a Day: Pentagon Wants to Up Its Use of Drones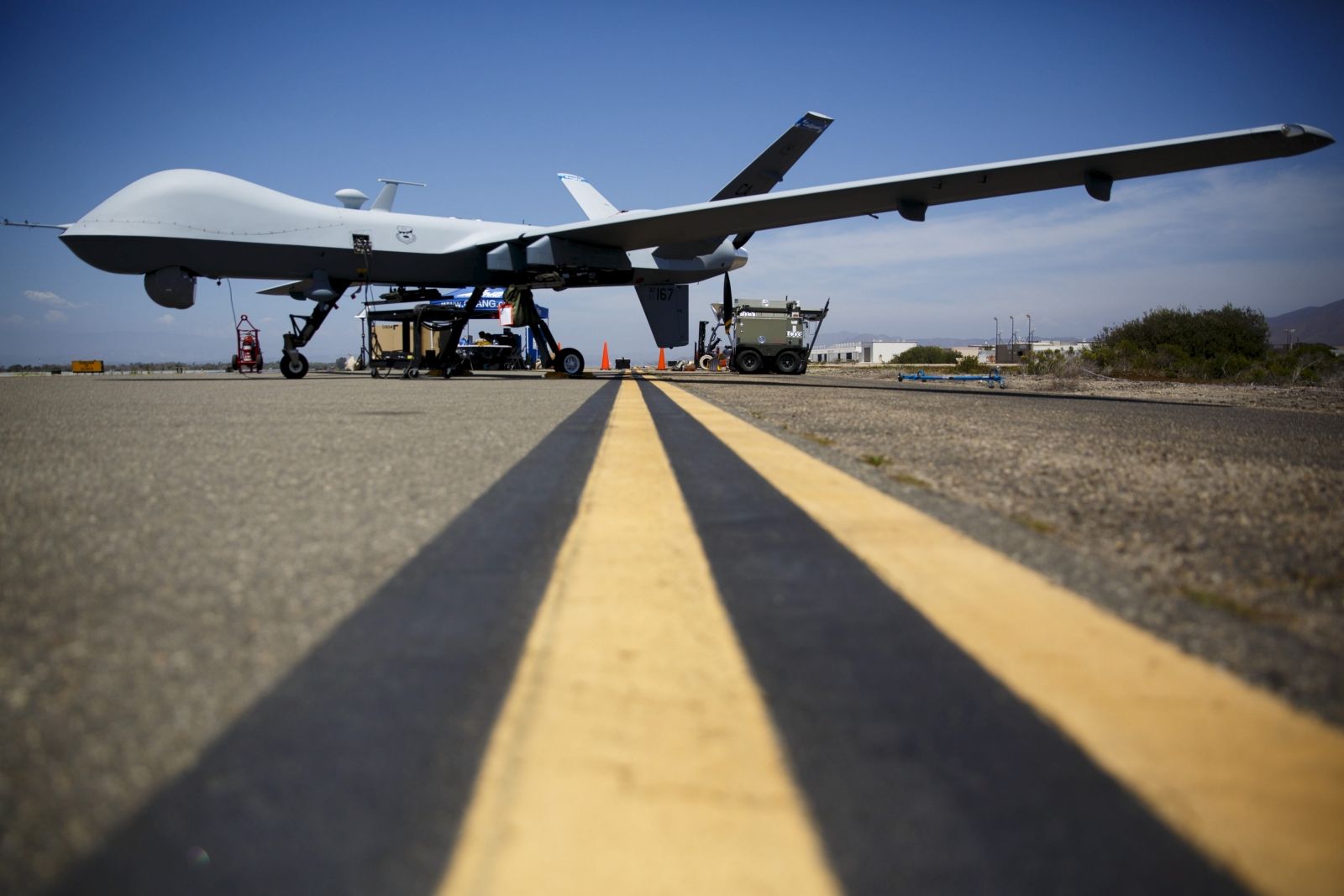 The Pentagon intends to sharply increase the number of U.S. drone flights over the next four years, an unnamed senior defense official told The Wall Street Journal. The plan, which would mark the first major expansion of the U.S. drone program since 2011, is aimed at helping the military keep up with the ever-growing number of global conflicts.
The proposal would provide the military with more surveillance, intelligence collection and striking power in locations ranging from Iraq and Syria to Ukraine and the South China Sea, the official said. As Newsweek reported earlier this month, U.S. drone strikes spiked in Somalia in July, while hundreds were killed in Afghanistan.
The Pentagon's plan comes just months after the Air Force, which currently flies the majority of U.S. drone missions, reduced its flights to 60 per day because the stress of the job had led to a mass exodus of crew members. The new plan would draw on the Army, the U.S. Special Operations Command and government contractors to carry out as many as 90 daily missions by 2019, though the Army plans to cut 40,000 soldiers due to lack of funds.
Under the new arrangement, the Air Force would continue flying 60 daily missions, while the Army would carry out as many as 16 and special operations forces would contribute up to four. Contractors could carry out up to 10 daily missions but fly only older Predator drones and not conduct any strikes.
"The combatant commanders and the Department of Defense need to take a truly joint approach to delivering the kinds of capabilities that remotely piloted aircraft can provide," David Deptula, a retired Air Force three-star general who ran the force's intelligence, surveillance and reconnaissance mission until 2010, told the Journal. "I'm glad to hear they're taking a more joint approach.... That'll be a great help right there."