'9-1-1 Lone Star' Season 3: What We Know About the Next Season–And Why It Will Be Delayed
9-1-1: Lone Star is coming back for Season 3, after another hit season that saw it the second most-watched drama on Fox (with only its mother show 9-1-1 ahead of it.) Star Rob Lowe is among those celebrating the show returning for more episodes. It is not all good news for fans of the Fox show, however, as the network has announced a delay to the next season.
What we know about 9-1-1: Lone Star Season 3
The next season was announced on May 17, when Fox announced that both 9-1-1 and spin-off Lone Star were both coming back in the 2021 to 2022 TV season.
Lowe tweeted the news the following day, writing, "A big thank you to all our fans who have made our show such a success!"
When Fox revealed their line-up for fall 2021, it was revealed that 9-1-1 was keeping its timeslot on Mondays at 8 p.m. ET / 7 p.m. CT. Lone Star's usual slot of 10 p.m. ET / 9 p.m. CT, however had been given to new series The Big Leap.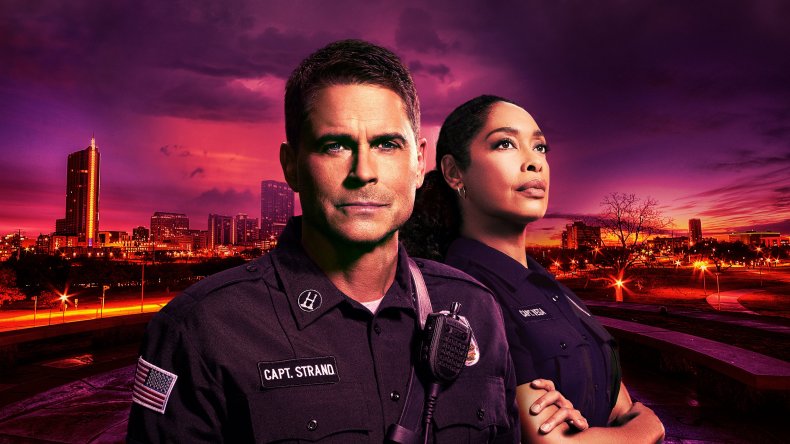 This means that viewers will not get to see the latest adventures of Owen Strand (played by Lowe) and the rest of the 126 until midseason, with the show taking a seven-month hiatus before returning in January 2022.
When 9-1-1: Lone Star Season 3 will start, and what day it will be on have not been confirmed, though Fox did say that Lone Star would return back to its usual Monday night slot once football comes to an end in March 2022.
In terms of what fans can expect from the next season, at Fox's recent presentation of its upcoming programming, the network said that fans should "keep an eye out for a crossover in the back half of the [TV] season." This suggests Fox will be celebrating the show returning to the same night with a 9-1-1 and Lone Star meet-up.
Despite the new season being months away, the show is sure to end on a big cliffhanger. In its penultimate episode this season, the show delivered viewers a shock as Tommy (Gina Torres) returned home to find her husband Charles (Derek Webster) bleeding from the eye and unresponsive.
The promo for the finale saw Tommy administering CPR, but it remains to be seen whether Charles can rally and make a full enough recovery to appear in Season 3. If that was not bad enough, that promo showed a shooter loose in the ICU, suggesting Charles is not the only character whose presence in the next season has a big question mark over it.
The 9-1-1: Lone Star Season 2 finale airs Monday, May 24 at 9 p.m. ET / 8 p.m. CT on Fox. All episodes so far are streaming now on Hulu.