Fox has brought 9-1-1's dramatic blackout arc to a close, as the team finally tracked down and killed Jeffrey. It was another character's departure, however, that was the most alarming to fans.
After the showrunner teased that Maddie (played by Jennifer Love Hewitt) would have some mental health problems this season, Season 5, Episode 3 saw her unable to cope anymore. In a moment of crisis, she left baby Jee-Yun at the firehouse, along with a video message that said: "Jee-Yun is not safe with me, not now."
This sudden departure has left viewers wondering whether this unexpected scene was the show writing out Hewitt, or whether this is just another bump in Maddie's troubled life.
Here's what the showrunners and Hewitt herself have said about whether she is done with 9-1-1.
Has Maddie Left '9-1-1'?
What is for certain is that Hewitt is taking some time off from the show. Three weeks ago, the Ghost Whisperer actress posted on her Instagram that she had just given birth to her third child, Aidan James.
As such, this exit allows the actor to take her maternity leave from the show. This is something the show seems to have been setting up since the start of the season, when Maddie quit as a 9-1-1 dispatcher, saying "I feel like I'm losing my mind. I need help."
In a TVLine interview, showrunner Tim Minear hints that this is not the last we have heard of Maddie on the show. He said: "It's a story that I don't want to give short shrift to. It will end up creating a major complication for Season 5."
Hewitt gave an interview with the same outlet, one month before she revealed on Instagram she was expecting a new child. In April, she said: "When you've experienced real trauma like she has, there are always new ways for that trauma to come up. For Maddie, the percentage of joy and happiness in her life is becoming much more than the darkness, so she's headed in the right direction. But when you give someone a story like that, it's hard to ever fully recover."
Maddie's story will continue to be told in the next episode, which is set to air October 11 on Fox. Part of the synopsis for the that next episode "Home and Away" reads: "Bobby (Peter Krause) gives a devastated Chimney (Kenneth Choi) advice regarding Maddie."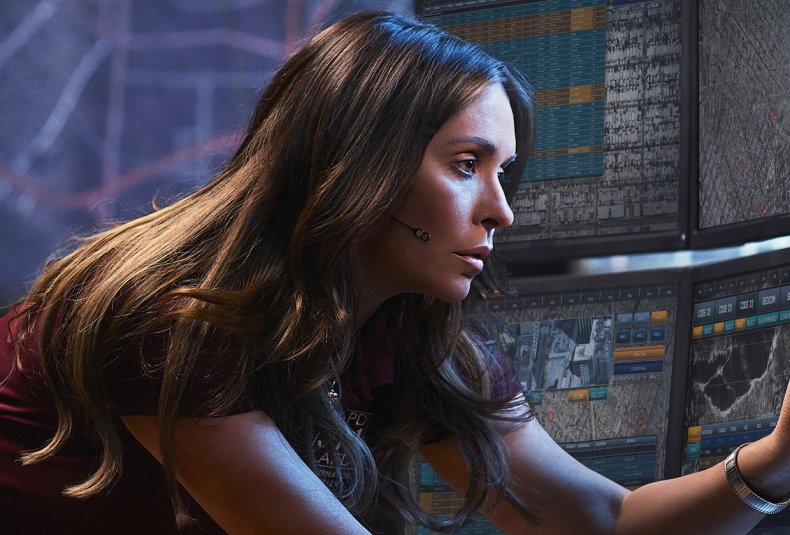 Hewitt's name remains on the cast list for the next two episodes, but it seems like while her name will appear on the credits, she is unlikely to appear in the episode (this is fairly standard practice on network TV if a main cast member skips an episode). In fact, the fact that she is still credited on the show is a good sign that the character will be back eventually.
The 9-1-1 Twitter account led calls for Maddie to come back to the Fox show. They tweeted, "come back to us, Maddie."
9-1-1 Season 5 airs Mondays at 8 p.m. ET / 7 p.m. CT on Fox.