Abortions will always exist, whether they are legal or not, and a timely new documentary has shed light on an underground collective that provided pregnancy terminations to women who needed them in a time before Roe v. Wade.
The Janes released on HBO today (June 8) explores how a clandestine network of women in 1960s and '70s Chicago built an underground service for women seeking safe, affordable, illegal abortions.
The documentary serves as a cautionary tale, with its release just weeks after a leak from the U.S. Supreme Court suggested the landmark 1973 ruling that established abortion rights nationwide could be toppled by a conservative majority of justices.
Co-directed by Academy Award-nominated Tia Lessin and Emmy-nominated Emma Pildes, The Janes offers first-hand accounts from the women at the center of the group, who have already seen an America where women's healthcare and personal choices are dictated by people in power and the economic and racial divides that become deepened when upheld by such power structures.
"We can show people in no uncertain terms what the country looks like when abortion is illegal," Pildes told Newsweek.

"You can watch the news and you can fret about all the policies being made and read the paper—and that's incredibly important. But to look at human faces and hear stories that have stayed with these women for 50 years and changed their lives. It's a very powerful medium."
In the pre-Roe v. Wade era, the Janes provided low-cost and free abortions to an estimated 11,000 women. This documentary offers first-hand accounts from the women at the center of the group.
Lessin added that their goal with this film was not only to encourage audiences to think about what abortion was like in the era before Roe v. Wade, but to make us consider what are we all willing to do to prevent us from going back there?
"The Janes used their wits and their smarts, and their commitment to helping strangers in need. And I think we're all going to be in that position," Lessin said.
Pildes said the women involved in The Janes generously shared their stories to provide viewers with first-hand accounts of what such a reality looks like.
One of those women is Diane Stevens from the Chicago Women's Liberation Movement who told Newsweek that she and her collaborators were just "ordinary women" and that the "power of the film is that it shows what ordinary people can do."
Over the past few months there has been a flood of restrictive abortion legislation brought in in Republican-led states like Oklahoma, Texas and Florida, so how does this feel for someone who has already been through this?
"It feels awful," Stevens bluntly told Newsweek.
"That's why I decided to be in the movie and to help with the movie because I had thought it was all behind me," Stevens said. "That was something I did when I was in my early 20s. And I thought the battle had been won."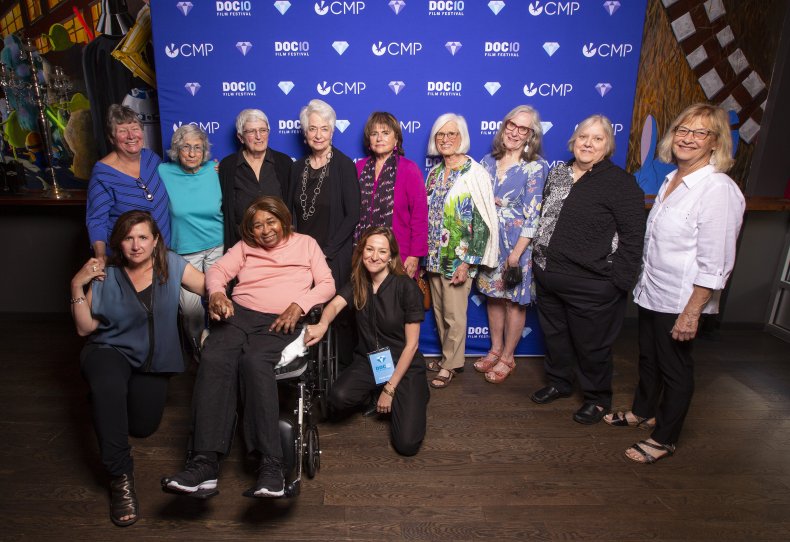 Abortions and Travel
The Janes highlights how those who can afford abortions will still be able to access them, even if they are made unavailable in their state.
A key turning point in abortion legislation in the documentary is in 1971 when terminations up to the 24th week of pregnancy were legalized in New York—three years before it was decriminalized for the entire U.S. with the Supreme Court's decision in Roe v. Wade.
Abortion access and travel have always been inextricably linked. For instance, in 2018, the Republic of Ireland became the first country in the world to legalize abortion through a referendum, the landslide vote became a beacon of progress for Irish women in what had always been, and in many ways still is a deeply Catholic country.
Prior to this constitutional change, Irish women typically traveled to England to access safe and legal abortions—those who could afford to, that is.
In 1971, those who had the means to travel to New York for terminations could, which led to a greater disparity in terms of economic healthcare.
"It's interesting because just as Ireland legalized abortion it was the beginning of the end in this country," Lessin said.
While Pildes noted it's "incredible how cyclical it is."
"It's the same thing," she continued. "It's women that don't have access because they're poor, because they live in rural areas, because they can't get childcare, because they're in an abusive relationship, because they're too young."
Simply put by Stevens: "Abortion is healthcare."
Repeating a mantra used by abortion rights campaigners for decades, Lessin reiterated the point that "when abortion is criminalized, it doesn't mean women don't get abortions, it just means that they just can't get safe and affordable, accessible abortions."
"Jane filled a gap in Chicago in that era, but you know, for every woman they served, I'm sure there were 10 women they couldn't possibly reach because of all those barriers," she added.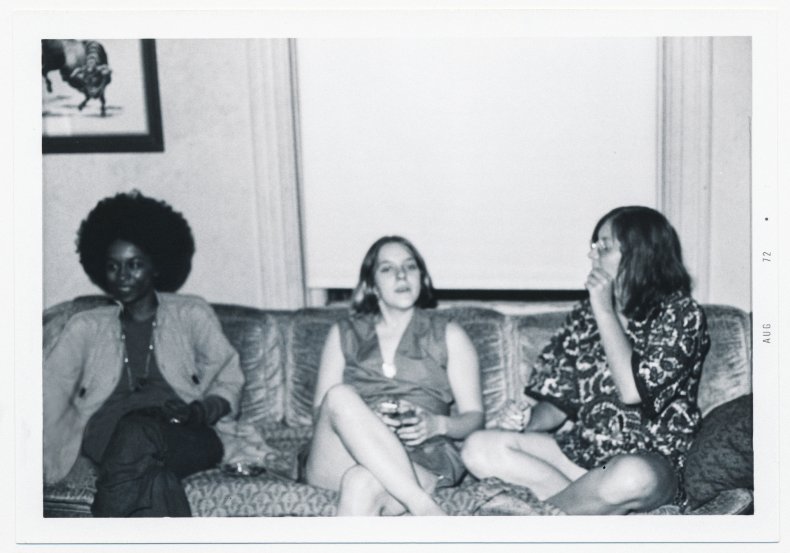 "Women are having to justify themselves"
One unsettling notion explored in the documentary is the idea that women have to justify their reasons for needing an abortion, and that it is nothing more than a personal choice related to their health.
The cascade of restrictive legislation, such as the Texas heartbeat bill, are placing the right of a fetus over that of a woman and her health.
Reflecting on those who accessed the services of the Janes, one of the women stated in the documentary that they "didn't need to justify themselves."
"It was very important to us that that came through and that that was part of the ethos of what the Janes we're offering," Pildes said. "It was just such a service just in that way to have women feel safe and heard, and not judged."
Stevens added: "Well, they were us. We were all together the women having the procedures and those of us helping them obtain it. We were all the same people. How can we judge each other? They didn't judge us. They accepted us."
Pildes said that she and Lessin wanted that aspect of the Jane Collective to be conveyed palpably in the film.
"To be able to talk to someone that understands what you're going through, and to have it in a nonjudgmental environment was incredibly important to the Janes," she said.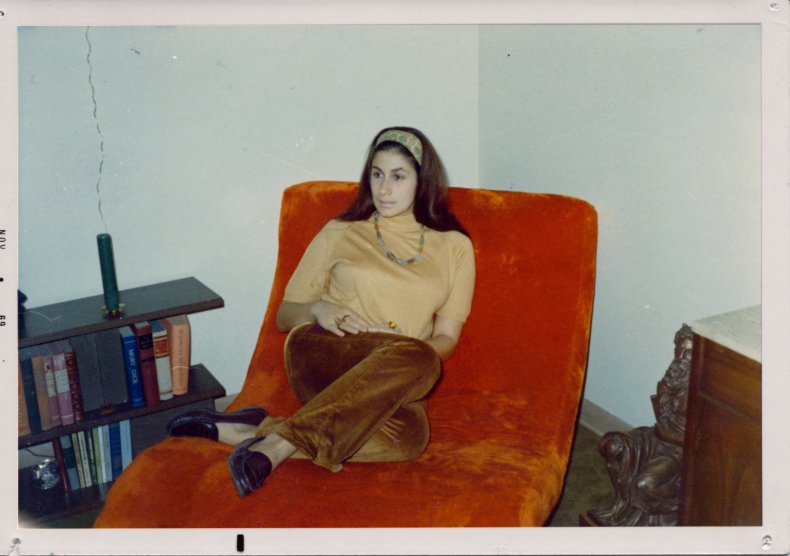 "Texas legislators need a basic lesson in human biology"
The Texas "heartbeat" law which bans abortion after six weeks of pregnancy and allows only private citizens, not state officials, to enforce the ban, has made headlines this year and its timing and the release of the documentary is not lost on the filmmakers.
"Texas legislators need a basic lesson in human biology," Lessin stated and said that the ban is actually a "four-week" ban.
Ovulation—when an egg can be fertilized and implanted in the uterus—happens around two weeks after the beginning of the menstrual cycle.
But Texas law times the pregnancy from the beginning of the last menstrual cycle.
"So in reality, the State of Texas won't permit abortions after four weeks of pregnancy, not six weeks," Lessin explained. "A woman would have to get an abortion the very day she misses her period in order for it to be legal there."
She continued: "It's ridiculous. It's even worse in some ways than before. Roe v. Wade because there weren't networks, there weren't resources and there weren't those kinds of penalties and incentivizing of civilians to be vigilantes and go against the doctors and the people who seek abortions. It's outrageous.
"I worry about my nieces and the next generation of people who need this abortion care, but hopefully they won't put up with it."
Stevens added: "Women are punished for having sex."
"Domino effect"
As the U.S. is on the brink of rolling back Roe v. Wade, Lessin and Pildes spoke of the "domino effect" that is occurring in real time.
This year, lawmakers in Kentucky overturned the governor's veto of a measure restricting abortions after 15 weeks and in Oklahoma, the Legislature recently approved a bill prohibiting abortions after six weeks of pregnancy.
Florida Governor Ron DeSantis signed into law a ban on most abortions after 15 weeks of pregnancy and bans on the use of medical abortion pills have passed in one chamber in both Wyoming and South Dakota.
"We're talking about a domino effect that's happened. The dominoes are falling and it's just incredibly sobering," Lessin said.
She also pointed out that many of these bills actually criminalize traveling.
"So even if you're from Texas, you can be criminalized if you travel to California [for an abortion]," she said.
"What desperate people will do when they have no choice"
Stevens spoke of the "desperation" she saw as a member of the Jane Collective and the lengths that desperate people will go to and the documentary details the harrowing reality of the septic abortion wards that existed in hospitals pre Roe v. Wade.
In the documentary, Dr. Allan Weiland spoke of "what desperate people will do when they have no choice" and the horrors of the "Septic abortion ward."
"A great thing about the documentary was showing the wards in Cook County Hospital," Stevens said. "Do we have to go back to that? It's just heartbreaking."
Lessin said that the research for the documentary highlighted records of such abortion wards in every major city in the country.
"I mean, Los Angeles in New York City, Chicago," she said. "They were wards filled with people who had either tried self-induced abortions, or had botched abortions from providers that were untrained or didn't have hygienic conditions."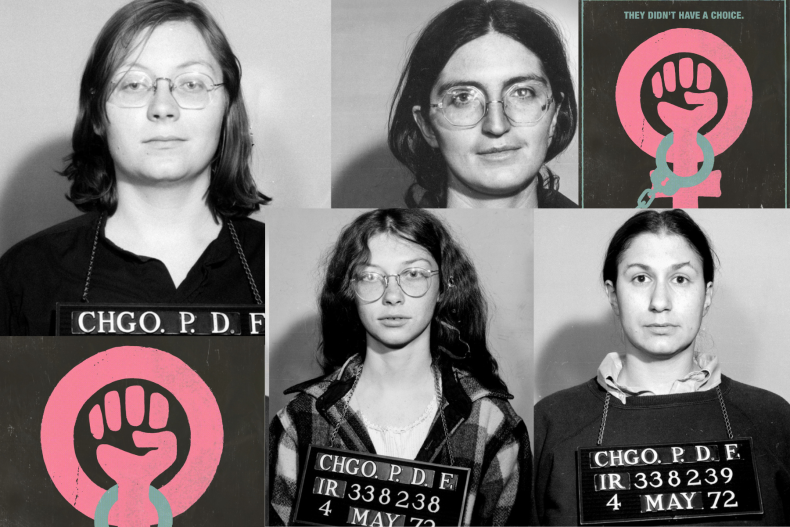 "Sense of humor, compassion"
Despite The Janes' focus on a pretty serious subject and it is important to note just how watchable it is, with the compassion, intelligence and wit of the collective underpinning even the most harrowing moments—not to mention the dramatic heist aspect of their underground organization.
"Surprisingly, because it's all about abortion, there's a lot of playfulness in this film," Lessin laughed. "It's a very dramatic story—because the women have such a wonderful sense of humor and compassion, you know, there's a heist aspect because they're doing something illegal and underground.
"I think what we hope to do is, is engage people with the drama of the story. It's not a medicinal documentary by any means.
"Above all, it's an extraordinary story."
The Janes premiers June 8 at 9 p.m. on HBO.
Update 06/08/22, 11:19 a.m. EDT: This article has been updated to clarify Tia Lessin's comments about ovulation and the Texas legislation.