Is Abortion Legal in Russia? How U.S. Compares With Other Nations
If the U.S. Supreme Court were to overturn Roe v. Wade, as a draft document leaked by Politico on Monday would suggest, the U.S. would become one of only four countries in the world to restrict abortion rights in the last 30 years.
Since 1994, only Poland, El Salvador and Nicaragua have restricted access to abortions for women in their countries, according to the Center for Reproductive Rights, a group that fights for access to abortion, contraception and reproductive rights care on a global level.
The bigger picture shows that these three countries have been moving in the opposite direction of the majority of the world: some 50 countries around the world have expanded access to abortions over the past 25 years, the group reports.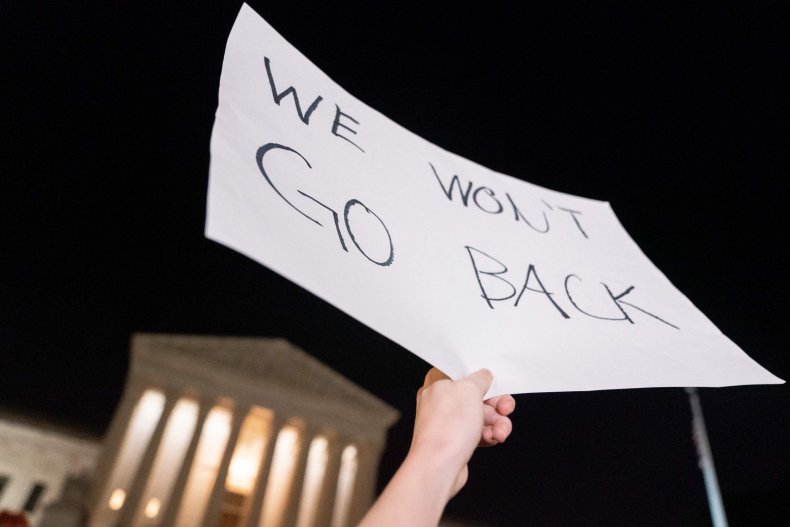 According to the Center for Reproductive Rights, some 970 million women live in countries where abortions are legally permitted, although under different regulations.
Abortions are currently available upon request to women who ask for one - generally within 12 weeks of pregnancy in the following countries:
In North America
In Latin America

Cuba
Colombia
Guyana
French Guiana
Argentina
Uruguay

In Africa

Guinea-Bissau
Tunisia
South Africa
Zambia
Rwanda
Ethiopia
Mozambique

In Europe

The U.K.
Ireland
Northern Ireland
Iceland
Portugal
Spain
Italy
Switzerland
France
Luxembourg
Belgium
the Netherlands
Germany
Denmark
Norway
Sweden
Finland
Czech Republic
Austria
Slovenia
Croatia
Bosnia-Herzegovina
Montenegro
Albania
Greece
Malta
Cyprus
North Macedonia
Kosovo
Serbia
Hungary
Slovakia
Lithuania
Latvia
Estonia
Belarus
Ukraine
Moldova
Romania
Bulgaria
Turkey
Russia

In central and southeast Asia

Georgia
Armenia
Azerbaijan
Kazakhstan
Uzbekistan
Turkmenistan
Tajikistan
Kyrgyzstan
Nepal
India
Mongolia
China
North Korea
South Korea
Vietnam
Cambodia
Thailand
Taiwan
Japan.
Australia and New Zealand also grant abortion rights upon request, with women able to ask for an abortion between 16 and 24 weeks in Australia (depending on the state) and up to 20 weeks in New Zealand.
Abortion Rights in Russia
It might be surprising, but Russia is one of the top countries in the world for the number of abortions.
Abortion rates have been exceptionally high for decades when compared to other countries, but have decreased in the past two decades. According to the latest data compiled by Statista, the number of abortions recorded in Russia reached over 2 million in 2000 and dropped to over 550,000 in 2020. The abortion rate has been steadily decreasing since 2020, although it remains high overall.
It must be noted that Russia has a long history of allowing abortions, and that may impact the way Russian women approach the practice.
In 1920, Soviet Russia became the first country, under Lenin, to allow abortions in all circumstances. Abortion rights were challenged in the country since then, with Stalin banning them between 1936 and 1955 - but abortions remain an available option to Russian women up to the 12th week of pregnancy, for any reason.
Since abortion was decriminalized again after the death of Stalin, there had not been much of a debate in Russia regarding reproductive rights and the legality of abortions. But the anti-abortion movement has been growing in recent years, at the same time as future prospects estimate that Russia's population is bound to shrink significantly and the country keeps reporting high rates of abortions.
There's certainly pressure on President Vladimir Putin to impose a traditionally conservative agenda and restrict access to abortions, but Putin has so far avoided introducing limitations that would likely be highly unpopular among the population.
What Countries Limit Access to Abortions?
Despite a global trend toward expanding access to abortions, 41 percent of women live in countries with restrictive abortion laws, according to the Center for Reproductive Rights.
Some 240 million women live in countries that permit abortion only in limited cases, on the basis of health and therapeutic grounds. These are: Costa Rica, Ecuador, Peru and Bolivia in Latin America; Poland in Europe; Morocco, Algeria, Niger, Burkina Faso, Benin, Togo, Ghana, Liberia, Guinea, Equatorial Guinea, Chad, Cameroon, Central African Republic, the Democratic Republic of the Congo, Angola, Namibia, Botswana, Zimbabwe, Burundi, Kenya and Eritrea in Africa; Israel, Jordan, Saudi Arabia, Qatar and Kuwait in the Middle East; Pakistan and Malaysia in SouthEast Asia.
Some 360 million women live in countries where abortions are only permitted to save the woman's life. These countries are: Mexico, Guatemala, Panama, Venezuela, Brazil, Paraguay, Chile in Latin America; Ivory Coast, Mali, Nigeria, Libya, Sudan, South Sudan, Gabon, Uganda, Tanzania, Malawi and Somalia in Africa; Lebanon, Syria, Yemen, Oman, the United Arab Emirates, Iran and Afghanistan in the Middle East; Sri Lanka, Bangladesh, Bhutan, Myanmar, Indonesia, Brunei and Papua New Guinea in Southeast Asia.
Some 90 million women live in countries where abortions are not allowed under any circumstances, including when one might be necessary to save the woman's life.
According to a map compiled by the group, these countries where abortions are prohibited altogether are: El Salvador, Honduras and Nicaragua in Latin America; Jamaica, Haiti and the Dominican Republic in the Caribbean; Suriname, Mauritania, Senegal, Sierra Leone, Congo, Egypt and Madagascar in Africa; Iraq in the Middle East; Laos and the Philippines in Southeast Asia.
Right now, millions of American women live in a country where access to abortion is considered a fundamental right protected by federal law. Whether these same millions of Americans will live in a country that limits or bans abortion in the future will depend on if the Supreme Court overturns Roe v. Wade or not.