No Evidence Abortion Leads to Long-Term Depression and Anxiety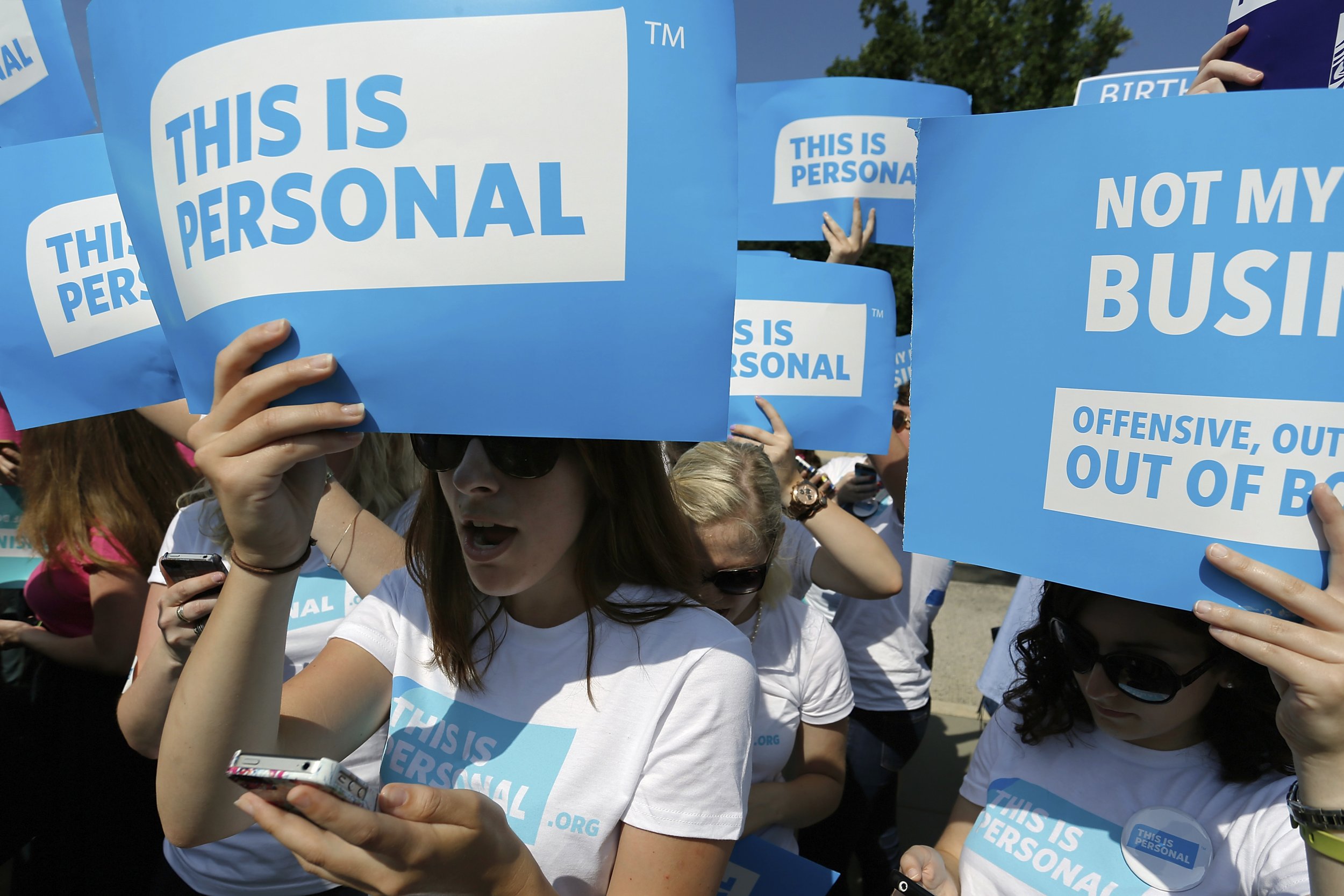 Having an abortion does not adversely affect women's risk of developing mental health problems, including depression, anxiety or low self-esteem, either a week after the procedure or five years later, according to a new study.
But women denied an abortion were more likely than those who had the procedure to experience mental health symptoms immediately afterward, according to the study, which was done by researchers at the University of California, San Francisco, and published Wednesday in JAMA Psychiatry. Women in the study were denied abortions because they were too far along in their pregnancy to have the procedure.
More than a dozen states require women to undergo counseling before having an abortion, and nine of them—Kansas, Louisiana, Michigan, Nebraska, North Carolina, South Dakota, Texas, Utah and West Virginia—require health practitioners to explain the long-term mental health consequences and negative emotional responses to an abortion. The study says that "there is no evidence to justify laws that require women seeking abortion to be forewarned about negative psychological responses."
"The myth that women are psychologically harmed by abortion deserves to be quashed once and for all," Kelly Baden, interim senior director of U.S. policy and advocacy at the Center for Reproductive Rights, tells Newsweek. "What's great about this latest research is that it really does show that there's no evidence that abortion causes mental health problems or psychological problems for women."
Related: Ohio, Texas and other battleground states for abortion rights
The study's authors spoke with 956 women who sought abortions between 2008 and 2010 from 30 abortion facilities in 21 states. Women were first interviewed eight days after obtaining or being denied an abortion and were subsequently interviewed every six months for the next five years.
The study's authors looked at whether women who undergo abortions are at risk of developing depression, anxiety or low self-esteem as a result of the procedure. They also looked at women who were turned away from having abortions and found that they had more anxiety and lower self-esteem one week after being denied. After five years, however, symptoms of mental illness, including anxiety and depression and a measure of life satisfaction, "improved significantly" in both groups.
They go on to say that women who had an abortion "demonstrated more positive outcomes initially compared with women who were denied an abortion."
The study adds that distress one week after being denied an abortion can also be put down to social circumstances, including financial issues or issues with their partner, as well as the need to focus on other children. After six to 12 months, these symptoms "quickly improved."
Diana Greene Foster, the study's principal investigator. says she was "surprised in many ways at women's resilience" and notes, "I might have expected that carrying a pregnancy to term might have resulted in mental health problems. We didn't find that."
The researchers used data from the Turnaway Study, a five-year study from the University of California, San Francisco, that looked at the impact unintended pregnancy has on women's lives.
Wednesday's study comes at a crucial time, as some abortion advocates fear that women's reproductive rights will be diminished after President-elect Donald Trump takes office next month. Trump has said that women who have abortions should face "some form of punishment," while several states, including Texas, Ohio and Oklahoma, have filed legislation to further restrict abortion access next year. In Texas, state health services recently updated an information booklet for women considering abortion, which links the procedure to depression and suicidal thoughts.
On Tuesday, Ohio Governor John Kasich signed a bill that would ban abortion after 20 weeks of pregnancy. However, he vetoed a bill that would have barred abortion when the fetal heartbeat is detected, usually around six weeks of pregnancy. Lawmakers in Ohio rejected an amendment to the 20-week ban bill that made exceptions for rape and incest.
Several previous studies have linked abortion and mental health problems. For example, a 2011 study published in The British Journal of Psychiatry found that women who had an abortion had an 81 percent increased risk of experiencing mental health problems, with 10 percent of the incidence attributed to the abortion.
"If you don't control for the timing, if you don't factor in the fact that women who are depressed are more likely to want an abortion, then you can easily show that women who have abortions are more depressed," Foster says of the previous studies. "But it isn't the causal association."
Read more on Newsweek.com:
- John Kasich vetoes 'heartbeat' abortion ban in Ohio, signs 20-week legislation
- A guide to legislative efforts to restrict abortion access in Ohio and New Jersey
- Trump victory threatens abortion rights