What Abraham Lincoln Said About Delaying Election in Midst of Civil War
Ahead of Abraham Lincoln's 1864 election triumph, his chances of victory appeared slim and the nation was gripped in civil war.
Despite the turmoil posed by this, the vote went ahead, despite Lincoln in August of that year believing it was "exceedingly probable" he would not be reelected.
Looking to the modern day, on Thursday Trump touted the idea of November's vote being delayed, as he continued his attacks on mail-in voting.
He has long, without evidence, suggested widespread use of this method will lead to rampant election fraud.
Amid the COVID-19 crisis, other lawmakers and particularly Democrats, have pushed for this means of casting ballots to be given to more people.
Alternately, Trump, who is trailing Democratic presidential candidate Joe Biden in the polls, said: "With Universal Mail-In Voting (not Absentee Voting, which is good), 2020 will be the most INACCURATE & FRAUDULENT Election in history. It will be a great embarrassment to the USA. Delay the Election until people can properly, securely and safely vote???"
He has since pinned this comment to the top of his Twitter profile, which has more than 84 million followers.
Though Trump has previously compared himself to Lincoln, suggesting they were both victims of "fake news," his latest comments offer a stark contrast to what his stance on elections was.
Ahead of the 1864 vote, Lincoln was said to have been urged by some of his aides to suspend the election until the war was over. He wrote himself as late as August 23, 1864, that it "appeared exceedingly probable that this Administration will not be re-elected."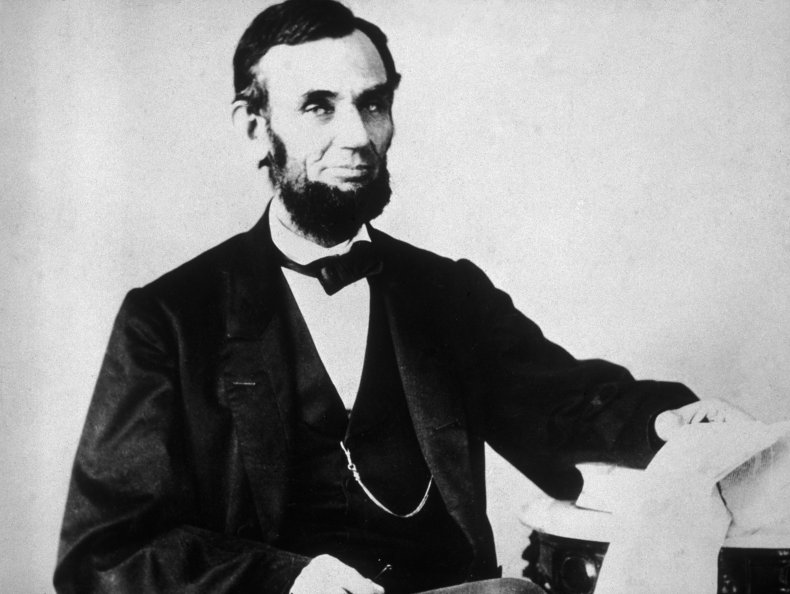 Despite this, it went ahead and he later said "the election was a necessity," and described it as having been a test of whether the government could be "strong enough to maintain its own existence in great emergencies."
Commenting on November 10, 1864, after the vote on November 8, Lincoln said: "We cannot have free government without elections; and if the rebellion could force us to forgo, or postpone a national election it might fairly claim to have already conquered and ruined us."
Lincoln won the vote by a margin of 212 to 21 in the electoral college and won 55 per cent of the popular vote, defeating George B. McClellan.
Eric Foner, author of The Second Founding: How the Civil War and Reconstruction Remade the Constitution, previously told History.com that it appeared Lincoln had never truly considered postponing the election despite issues facing it.
"[Lincoln thought] if you suspend democracy in the middle of the war, you are basically undercutting the whole purpose of the war," he said. "So even when he thought he was going to lose, he never really contemplated suspending the presidential election."
Newsweek has contacted the White House for comment on Trump's suggestions of postponing and the historic precedent around this.
Despite Trump's comments, he himself would not have power to alter the election date due to rules set out in the U.S. constitution.