Accuser Says She Thought Armie Hammer Was Going to Kill Her in 4-Hour Ordeal
A woman identified only as Effie held a virtual press conference Thursday accusing actor Armie Hammer of violent rape and assault in April 2017, saying she thought Hammer would kill her.
During the press conference with high-profile attorney Gloria Allred, Effie said that Hammer violently raped and assaulted her. She said Hammer banged her head against the wall, beat her feet with a crop and other nonconsensual acts during a four-hour period.
"During those four hours, I tried to get away but he wouldn't let me. I thought that he was going to kill me. He then left with no concern for my well-being." Effie said.
"He would often test my devotion to him," she added. "He abused me mentally, emotionally and sexually."
Effie was 20 years old when she first met Hammer through Facebook in 2016. She said that Hammer used manipulation tactics during their on-and-off-again relationship that allegedly lasted until 2020, while Hammer was still married to his now ex-wife, Elizabeth Chambers. Effie said that while the two were together, she "tried to dismiss his actions as a twisted form of love."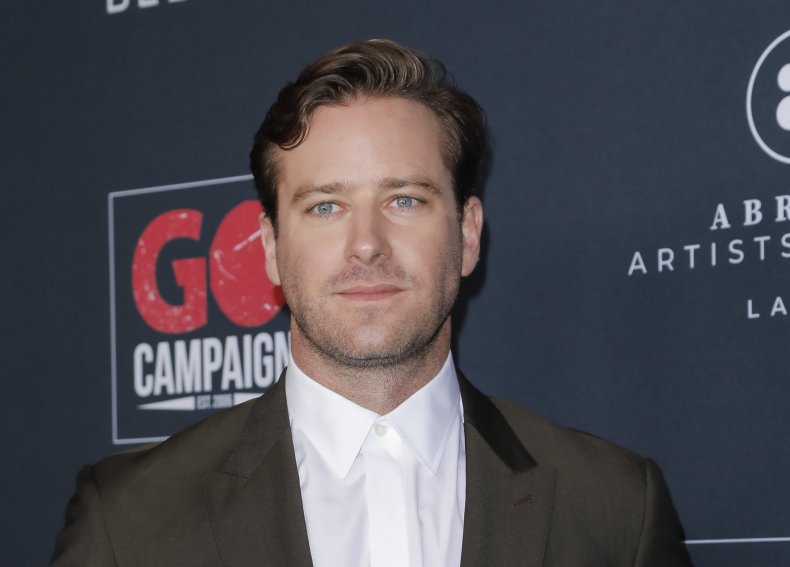 During the conference, Allred described different forms of consent.
"Even if a sexual partner agrees to certain sexual activity, she still has a right at any point to withdraw her consent. If she does withdraw her consent ... he is legally and morally obligated to stop. If he does not stop, he is then at risk of committing a crime against her," Allred said, adding that some famous men use their power to count on the fear of the victim to not speak out publicly.
Andrew Brettler, Hammer's attorney, denied Effie's allegations to Newsweek. Brettler also shared a screenshot of "one of hundreds" of messages from Effie.
"[Effie's] own correspondence with Mr. Hammer undermines and refutes her outrageous allegations. As recently as July 18, 2020, [Effie] sent graphic texts to Mr. Hammer telling him what she wanted him to do to her. Mr. Hammer responded making it clear that he did not want to maintain that type of relationship with her," Brettler said.
The Whatsapp screenshot included in Brettler's statement depicted explicit messages from Effie stating that she was "helplessly horny" and that she wanted "to hear you breathing in my ear as I seizure..."
Allred challenged Hammer and his attorney, asking to bring forth all of their communications to the police department.
The LAPD opened an investigation into Hammer shortly after the press conference, according to Variety.
Allegations against Hammer first surfaced in January, with screenshots of alleged DMs from the actor leaked online from an anonymous social media account called "House of Effie," now linked to Effie. The screenshots appeared to be from Hammer's Instagram account and made references to sexual acts and cannibalism.
Hammer has denied the screenshots are legitimate, calling them "vicious and spurious." The messages have not been verified.