Active Shooter Video Game Allowing Players to Be School Gunmen Pulled From Steam Following Outcry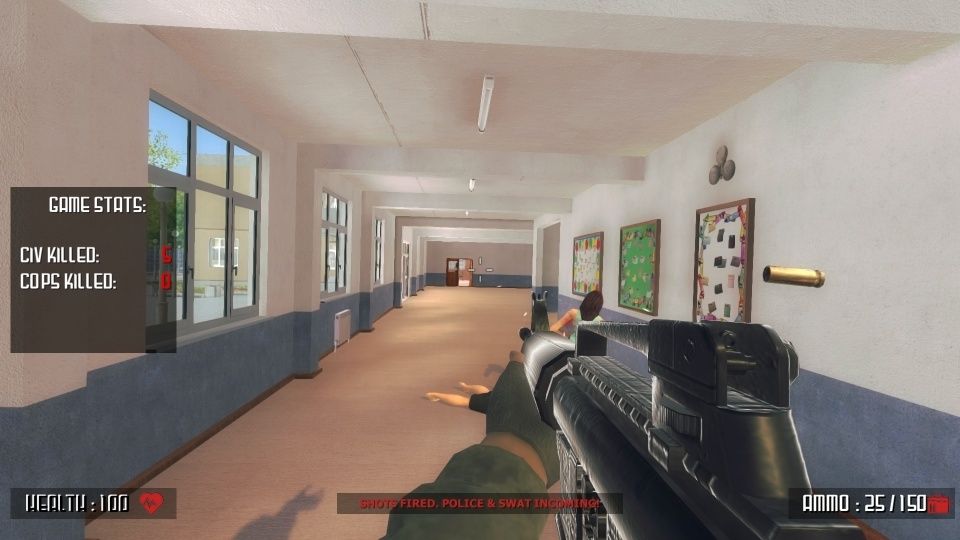 A video game allowing players to act out a school shooting has been pulled just days before it was due to be released.
The game, called Active Shooter, was withdrawn from the online store Steam after it was heavily criticized by anti-gun groups and the parents of victims of February's school shooting in Parkland, Florida.
The "school shooting simulation" allowed players to either control a SWAT team member responding to a shooting or act as an actual gunman, with the game awarding users for the number of civilians they kill.
"Your objective would be either to neutralize the target (active shooter) or be the target himself. Depending on the role, your objective might be to protect and extract or hunt and destroy," a description of the game read.
Ryan Petty, whose 14-year-old daughter Alaina was among the 17 people killed in the February massacre at Marjory Stoneman Douglas High School, was one of those who urged Steam's owner Valve to pull the game ahead of its planned release on June 6.
"It's disgusting that Valve Corp. is trying to profit from the glamorization of tragedies affecting our schools across the country," Petty told the Miami Herald. "Keeping our kids safe is a real issue affecting our communities and is in no way a 'game.'"
Fred Guttenberg, whose daughter Jaime was another Parkland victim, also tweeted about the game.
"I have seen and heard many horrific things over the past few months since my daughter was the victim of a school shooting and is now dead in real life," he wrote.
"This game may be one of the worst."
Elsewhere, an online petition urging Valve not to release the "horrific" game attracted nearly 200,000 signatures.
"How can anyone sleep at night knowing that they are profiting from turning deadly school shootings into entertainment? " a description on the change.org page read.
Valve has now confirmed the game will not be released and named the person believed to be responsible for its creation.
"This developer and publisher is, in fact, a person calling himself Ata Berdiyev, who had previously been removed last fall when he was operating as '[bc]Interactive' and 'Elusive Team'," Valve in a statement.
"Ata is a troll, with a history of customer abuse, publishing copyrighted material, and user review manipulation," the statement continued. "His subsequent return under new business names was a fact that came to light as we investigated the controversy around his upcoming title. We are not going to do business with people who act like this towards our customers or Valve. The broader conversation about Steam's content policies is one that we'll be addressing soon."
Berdiyev did not respond to a request for comment.
Defending the game in a blog post, Acid, the game's supposed publishing company, wrote that Active Shooter "does not promote any sort of violence, especially any sort of a mass shooting."
A disclaimer at the bottom of the game's description page also read: "Please do not take any of this seriously. This is only meant to be the simulation and nothing else. If you feel like hurting someone or people around you, please seek help from local psychiatrists or dial 911 (or applicable)."