Activist Shaun King Mourned Chadwick Boseman's Death
Activist Shaun King is under fire on Twitter after screenshots of his latest email went viral. The email mentioned the passing of Black Panther star Chadwick Boseman before promoting King's book.
King's name was the number two trending topic on the social media platform Saturday with more than 23,000 tweets about him, after Twitter account @VeryWhiteGuy surfaced screenshots of King's email.
"I hope you are hanging in there. Yesterday I sent an email checking in on everybody - and just a few hours later we learned of the death of Chadwick Boseman. Life is so very fragile. Tomorrow is not promised," King wrote.
"Over the past 6 years of the Black Lives Matter Movement I have traveled to 47 states - teaching organizing, learning, and leading. And for all 6 years, everywhere I go, people ask me, 'Shaun, how do I actually use my life, my skills, my time, my energy to impact and change the world?'" he continued. "My book, MAKE CHANGE, is a 272 page answer to that question."
As of publication, the tweet has over 14,000 likes, plus another 6,600 retweets. This doesn't include tweets that share the screenshots of the email without retweeting him. For example, Rewire.News editor Imani Gandy, a frequent critic of King, did a similar tweet, citing @VeryWhiteGuy's screenshots, which has received nearly 15,000 likes and 6,100 retweets.
"Shaun King is using the death of Chadwick Boseman to sell his book and it is GROTESQUE. What is wrong with him? What is wrong with YOU THAT YOU KEEP SUPPORTING HIM?" Gandy wrote.
King addressed the controversy on his own Twitter account, denying that he was using Boseman's death to promote his book.
"I literally do not make a penny off of sales for my book. Nothing. Got paid a year ago to write it. I had a mass email pre-scheduled to go out this morning about my book. I updated the email to also mention the death of Chadwick. And I don't regret it. At all. There's that," King wrote.
Newsweek reached out to King for further comment.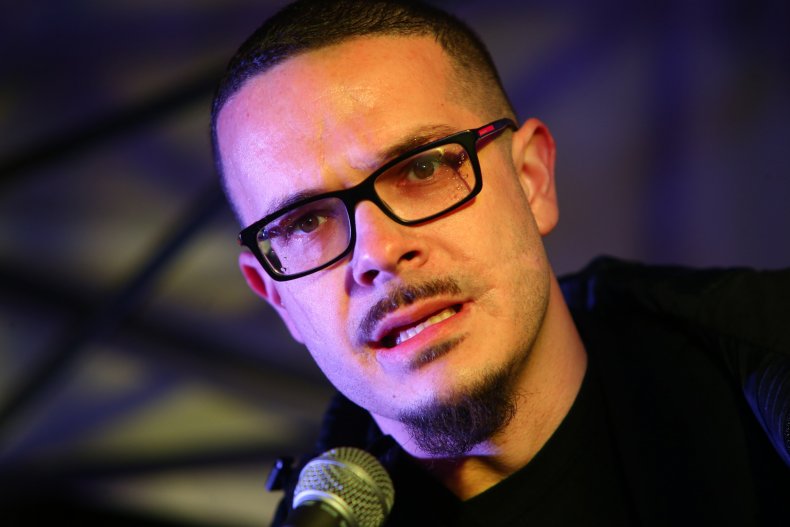 King has been embroiled in controversy. Though he is well-known as an activist, journalist and was one of Sen. Bernie Sanders' (I-Vt.) surrogates in both the 2016 and 2020 campaign, he has been accused of raising money for causes without properly accounting for where the money went, according to The Daily Beast.
In September 2019, activist DeRay Mckesson wrote a piece for Medium accusing King of a "lack of transparency" during fundraising campaigns for the anti-police violence organization Justice Together in 2015 and a Black independent media site The North Star in 2018.
"It is important to note that Shaun's journalism has done some good by bringing attention to stories that may have gone under-reported or overlooked. But the person who paints your house before he steals your car has still committed theft," Mckesson wrote.
In a 2015 interview with The Daily Beast, King discounted the allegations that he was mismanaging fundraisers called the claims "bulls***."
"People need to understand that failure is not fraud," King said.
Though King has been the subject of allegations and rumors, no criminal or civil charges have ever been filed against him.