States of Union: Activists Hold Protest Events During Trump's Address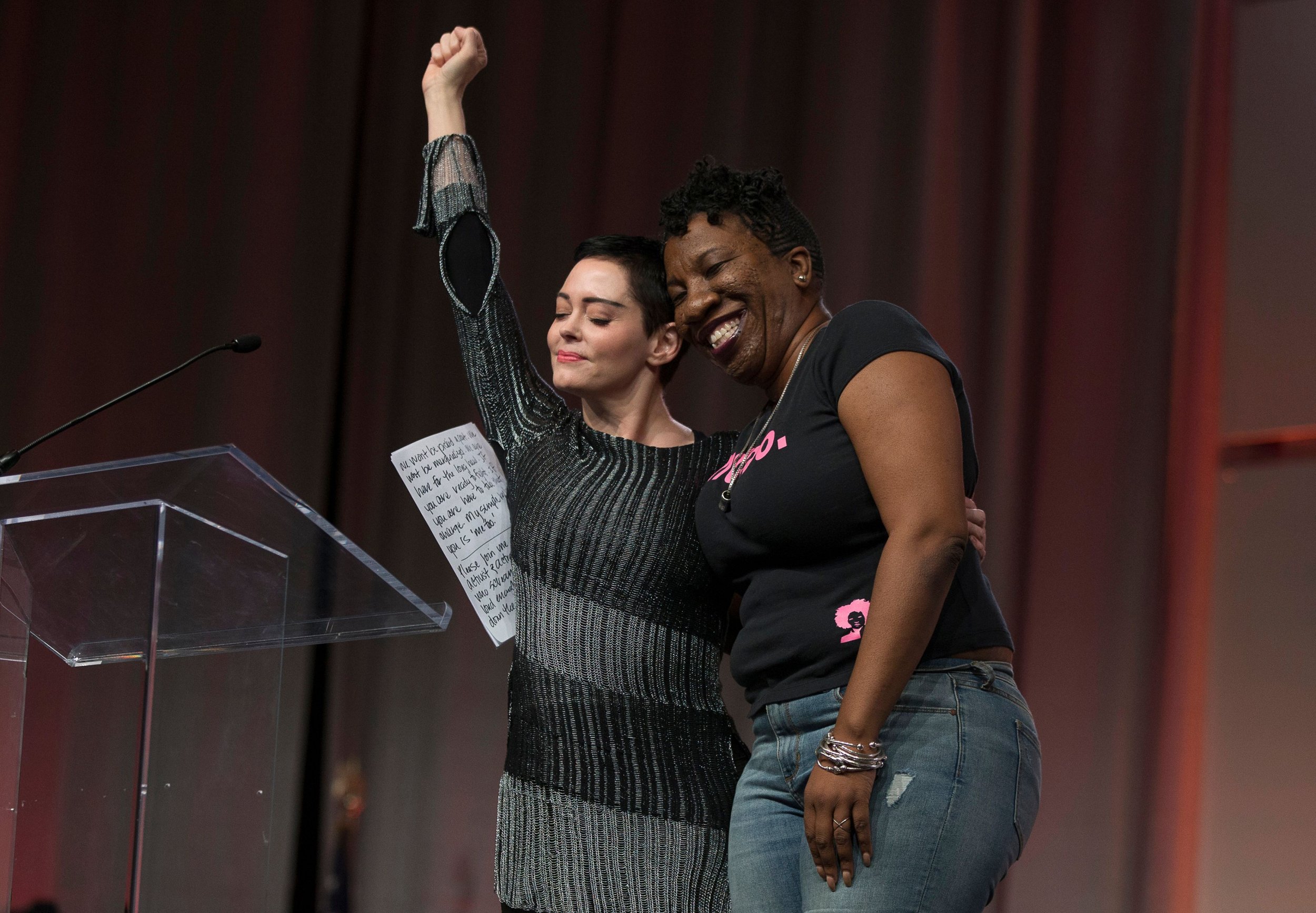 Activists will be turning off their televisions and addressing the nation with their own State of the Union events in protest against President Donald Trump's speech Tuesday.
Civil rights advocates from the NAACP and the women leading the #MeToo movement are among those who will hold events to counter the State of the Union address. While the president is set to begin speaking at 9 p.m., the groups will be setting out their own agendas for the new year, including laying out how to combat the Trump administration.
Derrick Johnson, the NAACP president and CEO, said in a statement that rather than listen to a "racist nationalist agenda," the group would discuss "protecting the vote and mobilizing for midterm elections."
"We know what a racist nationalist agenda and president look like—we've had them before," Johnson said. "It's clear from his tax giveaways to the wealthy and subsequent 13-million-dollar takeaway from healthcare to his failure to protect the vote and civil rights, that this President's agenda represents nothing but pain and suffering for communities of color, the poor, women and immigrants."
The group on Tuesday will host a panel made up of professors and civil rights advocates who will address everything from voter suppression to economics to local elections to judicial appointments. They will meet at the Shiloh Baptist Church in Washington, D.C., at 7:30 p.m. For those unable to attend, the event will also be live-streamed on social media.
"Our discussion aims to put a spotlight on a variety of issues that are vital to our community, and that we are sure will be overlooked in his State of the Union address on Tuesday," Roland Martin, journalist and event moderator, said in a statement.
Several women activists declined to attend Trump's State of the Union address. Instead, they are hosting an address of their own: Tarana Burke, the founder of the #MeToo movement, Ai-jen Poo, executive director of the National Domestic Workers Alliance, and Mónica Ramírez, deputy director of the Labor Council for Latin American Advancement, are hosting a "State of our Union" event Tuesday starting at 8 p.m. at the National Press Club in D.C.
Speakers including sexual assault survivors and immigrants will tackle issues including gender inequality and the Trump administration's agenda, and work to create an alternate agenda.
"I think that you'll hear stories of survivors of sexual assault and harassment, you'll hear stories of women who are working at the bottom of the economy and struggling to survive," Poo told the Detroit Free Press. "Women have a very important story to tell about the state of this country, and they also have solutions that they're championing around the country.
The event will be live-streamed on the State of Our Union website.
Some members of Congress attending Trump's address Tuesday will be staging protests of their own. Several Democratic congresswomen have stated that they will wear black in solidarity with victims of sexual assault and the #MeToo movement, to take a stand against sexual harassment.
Also, some Democratic members of Congress, including House Minority Leader Nancy Pelosi, have invited some so-called Dreamers to Trump's State of the Union, to protest against the president's removal of protections for the children of undocumented immigrants.