Adam Kinzinger Reveals 'Biggest Regret' Over Donald Trump, Ukraine
Adam Kinzinger has admitted that his biggest regret when it comes to Donald Trump was that he did not vote to impeach him in 2019.
The Republican Representative from Illinois took to Twitter on Friday amid the ongoing Russian invasion of Ukraine to express remorse for his vote against impeaching Trump.
The House voted to bring impeachment proceedings against Trump in December 2019 after an anonymous whistleblower complaint alleged the then-president had threatened to withhold U.S. aid to Ukraine in a phone call with the country's president Volodymyr Zelensky, unless Zelensky committed to investigating Joe Biden.
Kinzinger wrote on Friday: "I want to be honest, in congress I have only a few votes that in hindset [sic], I regret. My biggest regret was voting against the first impeachment of Donald Trump."
"It's important for political leaders to be transparent and admit regret when needed," Kinzinger said. "The bottom line, Donald Trump withheld lethal aid to Ukraine so he could use it as leverage for his campaign. This is a shameful and illegal act, directly hurting the Ukraine defense today."
"I wish i could go back in time and Vote for it, but I cannot," the Republican went on. "What we can do now is to ensure that this NEVER happens again, and that we all put the interests of our nation above our party. @AVindman and others deserve our appreciation."
Kinzinger was referring to retired Lt. Colonel Alexander Vindman, who was revealed to be the whistleblower on the Trump-Zelensky call. During that call, Trump pressed the Ukrainian president to open an investigation President Biden and his son, Hunter. Biden was then considered Trump's likely opponent in the 2020 election.
Trump denied there was any wrongdoing or "quid pro quo" and the Republican-controlled Senate acquitted him in February, 2020.
Kinzinger has emerged as an outspoken critic of former President Trump. He voted in favor of impeaching Trump in January, 2021 following the events of January 6 and was one of just 10 Republican members of the House to do so.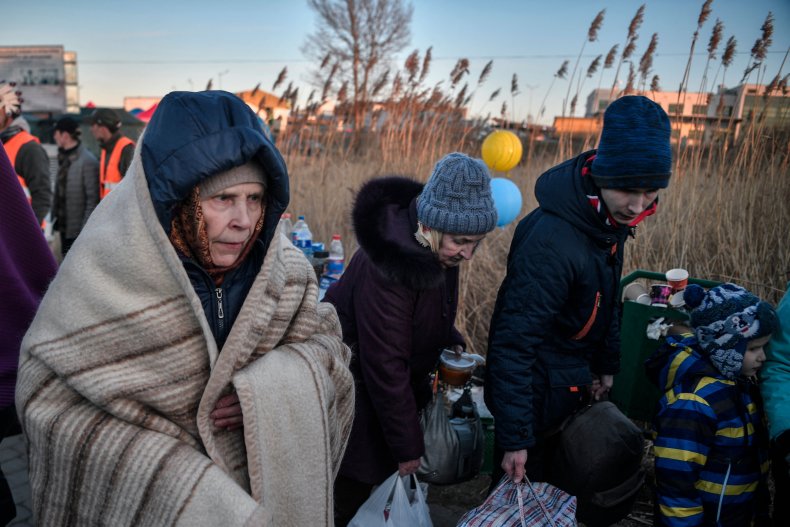 He is also one of two Republican members of the House Select Committee investigating January 6, along with Liz Cheney of Wyoming. Both have been censured by the GOP.
Kinzinger is not seeking reelection to the House this year.
His comments come after the House and Senate passed a $1.5 trillion spending package this week that included $13.6 billion in military and humanitarian aid for Ukraine as the Russian invasion has entered its third week.
President Zelensky has repeatedly called for more assistance in the fight against Russia, including calling on NATO to impose a no-fly zone over Ukraine. However, the U.S. and NATO have ruled that out amid concerns that it would lead to a direct confrontation with Russian forces.
Newsweek has asked former President Trump's office for comment.
Update 03/12/22 05.08a.m. E.T.: This article was updated to include a new image.