Who Are the Women Claiming Adam Levine Sent Inappropriate Messages?
Five women have now claimed that the Maroon 5 frontman Adam Levine sent them inappropriate messages.
The 43-year-old musician is married to Victoria's Secret model Behati Prinsloo, 34. They have two daughters, Dusty and Gio, and are expecting their third child.
However, influencer Sumner Stroh, 23, posted a video on TikTok on Monday alleging that she had had an affair with Levine. She said he had messaged to ask whether he could name his and Prinsloo's unborn baby after her.
Levine, a former coach on The Voice, has responded to the video, admitting that he "crossed the line" with Stroh but denying they had an affair.
Since Stroh's video went viral, four more women have declared that the musician sent them messages. Newsweek has everything we know so far about the women.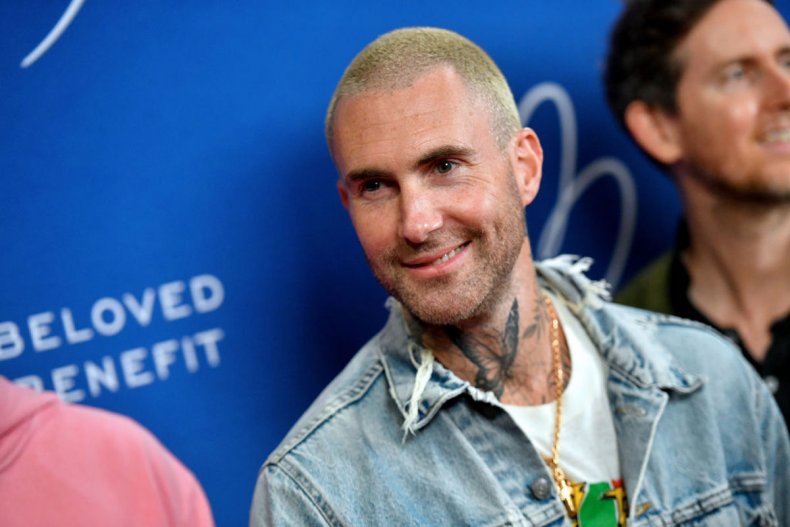 Who Are the Women Claiming Adam Levine Sent Inappropriate Messages?
Sumner Stroh
Instagram model Sumner Stroh posted a video about Levine on TikTok on Monday.
She said: "I was having an affair with a man who's married to a Victoria's Secret model. At the time, I was young, I was naive and, I mean quite frankly, I feel exploited."
She revealed screenshots of what she said were direct messages from Levine and added: "Adam and I were seeing each other for about a year. After I stopped talking to him for a period of months, this is how he came back into my life."
She then showed another screenshot from an Instagram direct message that read: "Ok serious question. I'm having another baby and if it's [a] boy I really wanna name it Sumner. You ok with that? DEAD serious."
Stroh added: "I never wanted to come forward because obviously I know the implications that come with doing what I do, making money the way I do and being an Instagram model. "So being tied to a story like this... I know the stereotypes."
She said a friend she had shared the messages with had tried to sell them to the media.
Maryka
After Stroh's video, a comedian named Maryka released screenshots of what she claims are Instagram messages from Levine.
She used the hashtag #ExposeAdamLevine to share the messages on Instagram stories. Another Instagram user, igfamousbydana, has since posted the screenshots on her own account.
One screenshot reads: "Holy ****ing ****. The body of yours is absurd. How are you such an hourglass?"
In another exchange, Maryka asks: "Dude aren't you like married lol?" The response to this is: "It's a bit complicated."
Alyson Rose
A woman called Alyson Rose then posted what she claims are messages from Levine on TikTok.
The Sun reported that the model posted one message, purportedly from Levine, that read: "I shouldn't be talking to you you know [that] right?"
The TikTok post has since been deleted, but Rose reportedly added that she was revealing the messages in an effort to get "justice" for Prinsloo. She encouraged other women to do the same if they had received similar texts from the musician.
Alanna Zabel
Alanna Zabel is a yoga instructor who trained Levine from 2007 to 2010.
According to Page Six, Zabel posted on Instagram stories on Tuesday to reveal that Levine would tell her she had the "best a** in town and it was cute."
She added: "One day he texted me saying, 'I want to spend the day with you naked,'" alleging that the message led to a physical altercation with her boyfriend at the time.
Page Six reported that Zabel later posted a video of her and Levine practicing yoga together with the caption: "Firstly, Adam's text was not wrong, IMO. Secondly, Adam was not responsible for my abusive ex boyfriend, or his actions."
At the time of writing, Zabel's Instagram page has been made private.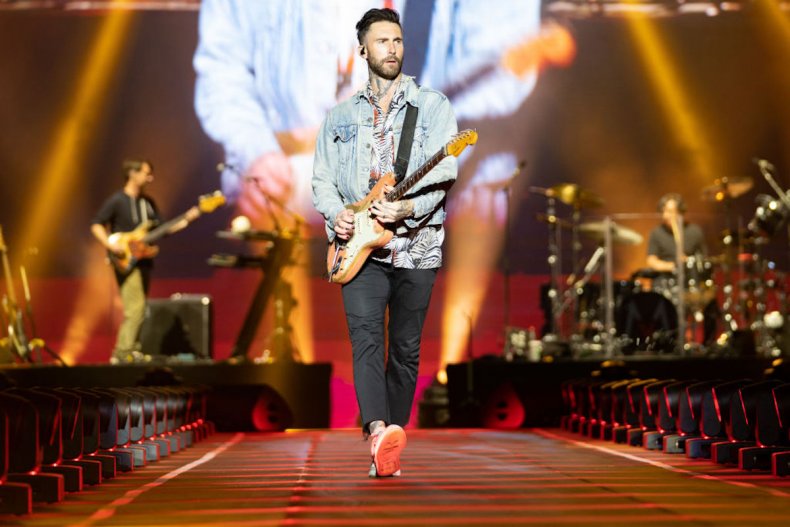 Ashley Russell
Ashley Russell, 21, is the fifth woman to make claims against Levine. She is a college student and fitness enthusiast.
She alleges that Levine contacted her on Instagram by replying to stories she would post of her workouts. She added that he "would almost immediately" delete the messages after she had read them.
Russell claims the messages were sent "almost daily" but stopped when she reportedly warned Levine about getting caught speaking to women online.
Newsweek has contacted a representative for Levine for comment.
On September 20, Levine released a statement about Stroh's video. He has yet to comment on the claims from the other women.
"A lot is being said about me right now and I want to clear the air," he wrote on his Instagram story. "I used poor judgment in speaking with anyone other than my wife in ANY kind of flirtatious manner.
"I did not have an affair, nevertheless, I crossed the line during a regrettable period in my life. In certain instances it became inappropriate; I have addressed that and taken proactive steps to remedy this with my family.
"My wife and my family is all I care about in this world. To be this naive and stupid enough to risk the only thing that truly matters to me was the greatest mistake I could ever make. I will never make it again. I take full responsibility. We will get through it. And we will get through it together."