Adam Levine 'Wanted to Sleep With a Lot' of Women Before Marriage
Adam Levine said in 2012 that the reason he was "promiscuous" before he got married was because he loved women so much and wanted to sleep with many of them.
The Maroon 5 frontman, 43, is under scrutiny after he was accused of cheating on his wife with a 23-year-old Instagram model.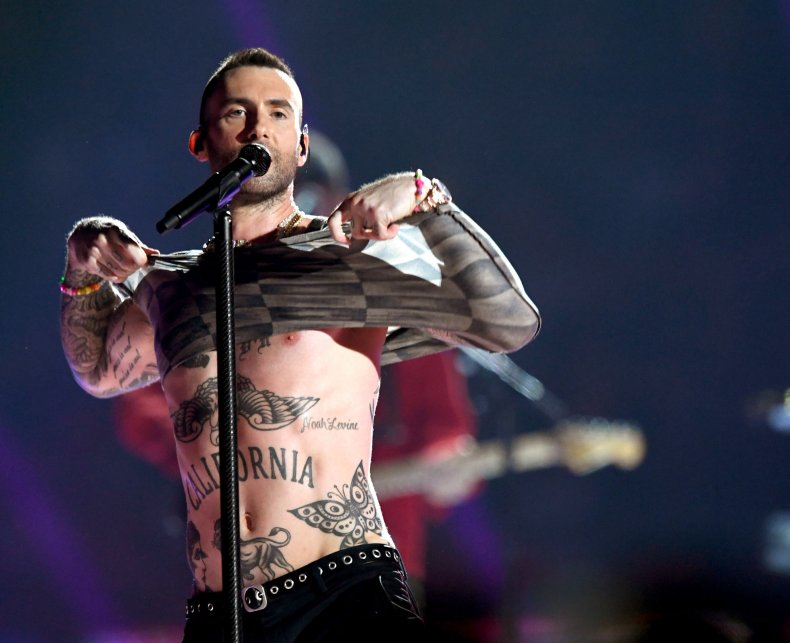 On Monday, Sumner Stroh posted a video on TikTok that has had more than 20 million views. The model and influencer said she had a year-long affair with the musician, who is married to Victoria's Secret model, Behati Prinsloo, 34.
"At the time, I was young, I was naive and, quite frankly, I feel exploited," Stroh said in the clip.
Levine has been married to Prinsloo since 2014—the couple met through a mutual friend in 2012 and Levine had dated another Victoria's Secret model, Anne Vyalitsyna.
The singer was also linked to ​Nina Agdal, yet another model from that lingerie firm, when he and Prinsloo broke up for a short time in 2013.
Levine and his wife share two daughters, Dusty Rose, who celebrates her sixth birthday on Wednesday, and Gio Grace, 4. Prinsloo is pregnant with their third child.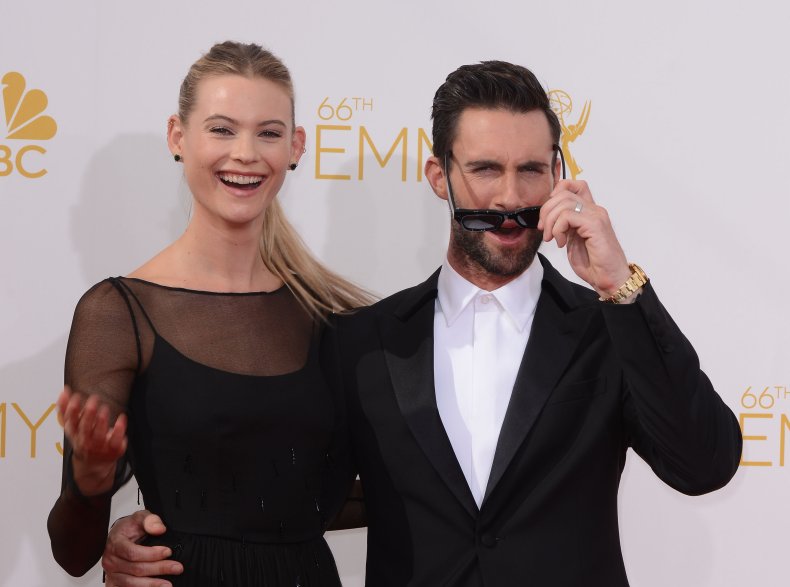 In a 2012 interview with Details magazine, Levine described himself as "promiscuous" and said he was that way because of his love for women.
"There's two kinds of men: There are men who are misogynist pigs, and then there are men who just really love women, who think they're the most amazing people in the world," Levine said at the time.
"And that's me. Maybe the reason I was promiscuous, and wanted to sleep with a lot of them, is that I love them so much."
In the interview, Levine said that he was "so capable of understanding women" because "after my parents split, my mom moved in with her brother's ex-wife, my aunt, who was also newly single.
"So I was living in a house with two jilted women, plus my cousin, who's more like my sister, and my brother, Michael, who we eventually found out is gay."
Levine said: "Just the estrogen alone . . . You know when you're 14 and terrified to talk to a girl? I didn't suffer much from that. It seemed very natural to me to talk to girls."
On Tuesday, Levine addressed the allegations that he had an affair with Stroh, and said that he "crossed the line," but Prinsloo is yet to speak out.
Levine said on Ryan Seacrest's KIIS FM radio show in 2012 that he wanted to have "100" kids with Prinsloo and in a 2009 interview with Cosmopolitan, that there is "nothing worse" than cheating.
Newsweek has contacted Levine's representative for comment.