Adam Levine Admits to Past Cheating in 2009 Interview: 'Nothing Worse''
Adam Levine has admitted cheating prior to meeting wife Behati Prinsloo.
The Maroon 5 singer, 43, was recently accused of having an affair with Instagram model Sumner Stroh.
On Monday, the 23-year-old shared screenshots of their alleged conversations via TikTok in a video that has now surpassed 20 million views.
"At the time, I was young, I was naive and, quite frankly, I feel exploited," Stroh told her followers, adding that she felt "manipulated."
Though she did not give dates as to when the alleged relationship took place, Stroh claimed they "were seeing each other for about a year."
Later in the clip, Stroh also claimed that Levine asked if he could name his third child after her.
"Ok serious question. I'm having another baby and if it's [a] boy I really wanna name it Sumner," a message allegedly from Levine read. "You ok with that? DEAD serious."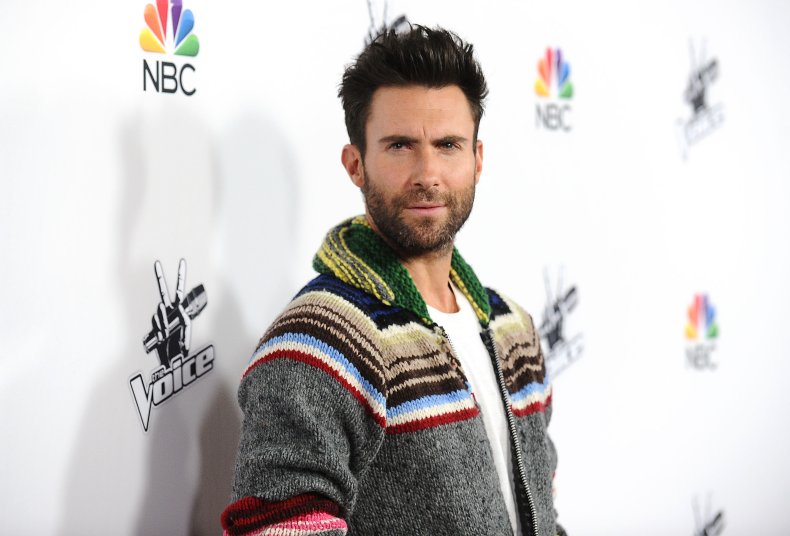 Levine and Prinsloo, 34, met through a mutual friend in 2012 and got married two years later on July 19, 2014. The couple share two daughters together—Dusty Rose, who turns 6 years old on Wednesday, and Gio Grace, 4—and are currently expecting baby number three.
In an interview with Cosmopolitan in 2009, Levine admitted to cheating in a past relationship.
When asked the question, "Why do guys cheat?" the Los Angeles native said, "Instinctively, monogamy is not in our genetic makeup. People cheat. I have cheated. And you know what? There is nothing worse than the feeling of doing it."
Newsweek reached out to Levine's representative for comment.
Following Stroh's accusations, Levine admitted he "crossed the line" but said "I did not have an affair" in a lengthy statement posted to his Instagram Story.
"In certain instances it became inappropriate; I have addressed that and taken proactive steps to remedy this with my family. My wife and my family is all I care about in this world," he wrote on Tuesday. "To be this naive and stupid enough to risk the only thing that truly matters to me was the greatest mistake I could ever make. I will never make it again. I take full responsibility. We will get through it. And we will get through it together."
Following his statement, Stroh appeared to slam Levine, writing via her own Instagram Story: "Someone get this man a dictionary."
Selling Sunset star Chrishell Stause also blasted The Voice coach.
"When apologizing for cheating publicly I hate the -we will get through it together part from a man," the 41-year-old tweeted. "Don't speak for her. You've done enough."
In an interview in 2019, Prinsloo gushed over her first encounter with Levine, noting it was "love at first sight."
"Adam was looking for a girl for a music video that could do some action stuff, and our friend was like, 'You should meet Behati because she's a total tomboy and down for anything,'" the Victoria's Secret model told Net-A-Porter's PORTER Edit. "We kept emailing each other. It was such a natural correspondence that we kind of fell in love over email."
Prinsloo has not spoken out about her husband's cheating allegations.