Adam Schiff Says Trump's Pardons Show He Is 'Lawless Until the Bitter End'
Donald Trump's decision to pardon allies has sparked anger among lawmakers, with one senator within the president's own party describing the move as "rotten to the core."
Among the 26 people granted clemency on Wednesday was Charles Kushner, whose son, Jared Kushner, is Trump's adviser and son-in-law. Charles Kushner was jailed for tax evasion, witness tampering and making illegal campaign donations.
Trump also pardoned his former adviser, Roger Stone, convicted in November 2019 of lying to Congress in connection with its investigation into Russian election interference, witness tampering and obstructing an official proceeding.
On Thursday, a White House statement said "due to prosecutorial misconduct" Stone had been "treated very unfairly," and that his pardon "will help to right the injustices he faced at the hands of the Mueller investigation."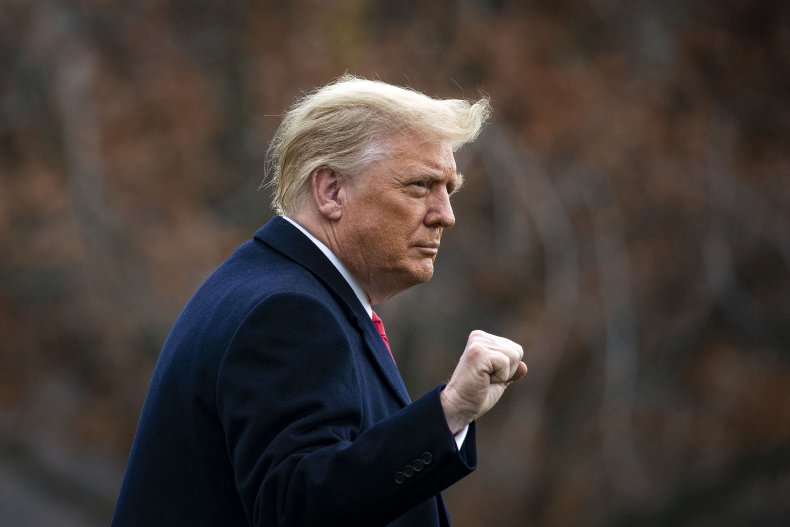 A pardon was also given to Trump's former campaign manager, Paul Manafort, who was convicted in 2018 on bank fraud and tax charges. He had been released from his seven-year sentence to home confinement in May due to the coronavirus pandemic.
Adam Schiff, who was the lead Democratic prosecutor during Trump's impeachment trial, took aim at the granting of clemency to Manafort in particular.
"During the Mueller investigation, Trump's lawyer floated a pardon to Manafort.
"Manafort withdrew his cooperation with prosecutors, lied, was convicted, and then Trump praised him for not 'ratting.' Trump's pardon now completes the corrupt scheme. Lawless until the bitter end," he tweeted.
The White House said that Manafort was a victim of "blatant prosecutorial overreach" and had been "the most prominent victims of what has been revealed to be perhaps the greatest witch hunt in American history."
In a follow-up tweet, Schiff who chairs the house intelligence committee, said: "Lie to cover up for the president? You get a pardon. Corrupt politician who endorsed Trump? You get a pardon.
"Murder innocent civilians? You get a pardon," adding, "elect a corrupt man as president? You get a corrupt result."
"Rotten to the core"
Illustrating that sometimes less is more, GOP Senator Ben Sasse (R-Neb), issued a terse six-word statement in response to the latest presidential pardons that said: "This is rotten to the core."
Sasse has been critical of Trump, taking aim at how he handled the COVID pandemic, his praise for Q-Anon supporters and his administration's foreign policy. Trump in turn has traded barbs on Twitter in October, calling him a "liability" to the GOP.
Former Republican and now Libertarian Party representative for Michigan, Justin Amash, tweeted: "I'm all for the pardon power, but it should be used in all instances to cure injustices, not to help friends and associates evade justice."
Meanwhile, Rep. Paul Mitchell, of Michigan, who said he would leave the GOP because of Trump's actions following the election shared Amash's message and wrote: "Absolutely. The pardons of the past 2 days are sickening distortions of pardon power."
Democratic Rep. Ayanna Presley (D-Mass) tweeted: "Only in America: impeached, lost the election & handing out pardons for his corrupt friends while also carrying out an unprecedented execution spree."