Adele Doesn't Want Donald Trump Playing Her Music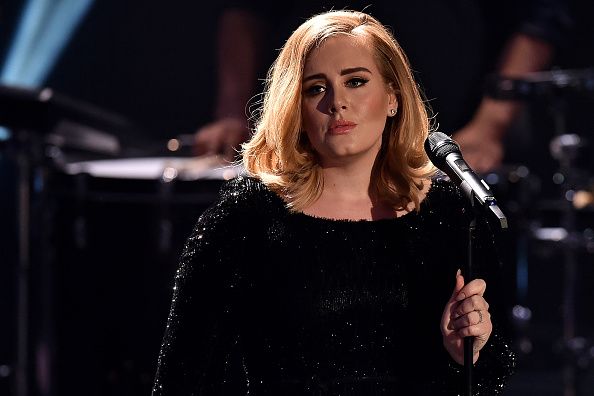 British singer Adele has made it clear she will not be assisting Donald Trump in his quest to #MakeAmericaGreatAgain.
The Republican frontrunner, expected to win Monday's Iowa caucus, is known to play Adele's "Rolling in the Deep" at his campaign rallies.
According to the Independent, the billionaire mogul, who attended the singer's Radio City Music Hall gig in November, has been using her music without permission.
"Adele has not given permission for her music to be used for any political campaigning," a spokesman told the British newspaper.
Since Adele released her third studio album, 25, in December, she has broken music industry record after record, and now sits comfortably among the most successful artists in history. Considering this, it's no surprise politicians are attempting to piggy-back on her success to gain favor with the electorate.
However, Trump is not alone. Former Arkansas Governor Mike Huckabee released a parody of "Hello" on January 27, that includes shots of Huckabee on the campaign trail.
Wth lyrics like, "Hello? / Soux City / Your Woodbury County Supper Club has quite a cute baby / Try the pork chops / Baked Beans," it becomes apparent why Adele is reluctant for her work to be associated with the madness of a presidential campaign.