Adele Could Spend Christmas Breaking Another Record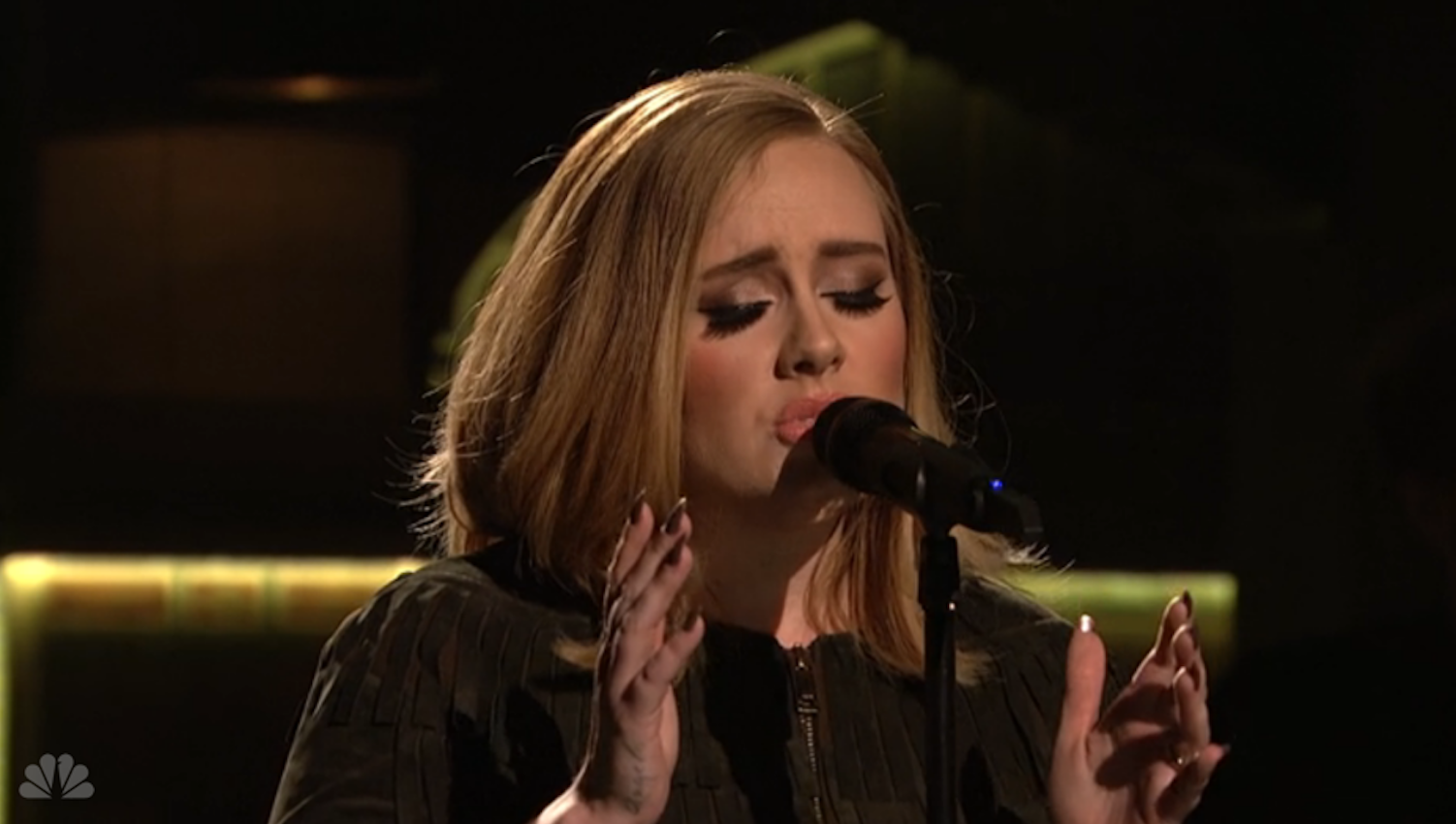 When future alien life forms try to piece together what life was like on Earth in 2015, they will know one thing for sure: We were all ruled by an omnipresent deity called Adele.
The British singer's album 25 is showing no signs of slowing down in its quest to put to shame every other musician, living or dead. On Wednesday, Billboard reported that 25 is set to be the first album in history to sell a million copies in the U.S. on three separate weeks.
According to Nielsen figures, 25 sold 3.38 million copies in its debut week, breaking *NSYNC's single-week sales record of 2.4 million for their 1994 album, No Strings Attached. From there, sales remained emphatic—Adele's latest sold 1.11 million copies in its second week and now insiders are projecting it will pass the one-million mark again in what is only the record's fifth week since release.
By the end of the week, 25 will have sold over 6 million copies in the U.S. alone. To put this in context, global phenomenon Usher had to wait 19 weeks until his 2005 album Confessions sold 5 million copies and Taylor Swift's 2014 mega hit 1989 took a full 36 weeks.
Adele's success is even more impressive against the backdrop of the singer's decision to keep 25 off of streaming services such Spotify and Apple Music in the face of considerable industry pressure. After the Beatles made their entire back catalogue available to stream on Thursday, Adele is arguably the biggest artist in history who still insists her fans get her music by download or on CD.
But there is a fact that could take some of the sparkle off of Adele's festive cheer. The unstoppable success of 25 means that her last album, 21, released in 2011, can no longer be considered the fastest selling album this decade.